Transparency in remote working is one of the keys to success. Having visibility into the performance of your team is one of the firsts for maintaining a smooth and steady workflow.
Remote work empowers employees to be as creative as they can be, work the way they want, and utilize their time without any restrictions. On one hand, remote work has liberated workers by offering more freedom and more flexibility but, on the other hand, it has challenged managers' ability to efficiently manage their team.
The move from a physical office setting to at-home work is a big one. While employees enjoy the comfort of their homes, it is difficult for them to not get off-tracked and to maintain the punctuality and efficiency typical of office work. Similarly, it is challenging for PMs to keep tabs on their team members 24/7.
To regain that visibility and have an insight into the working ability of their team, PMs are forced to bring transparency in remote working. Transparency in remote working ensures that the managers are well-informed, have seamless communication with their team, and can easily track the progress of their team.
Why Is It Important To Bring Transparency In Your Workplace?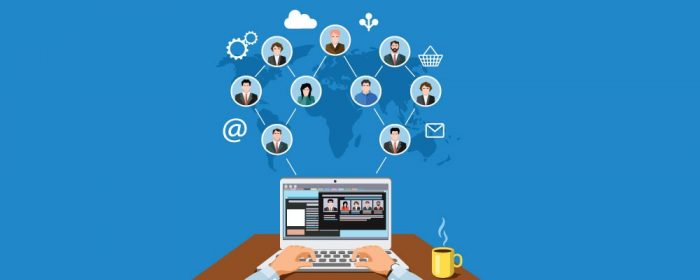 Remote working poses several hard-to-tackle challenges and unless or until you are fully armed to deal with the issues, you won't be able to solve these issues.
Lack of Communication and Collaboration: First of all, remote working poses a threat to the smooth exchange of information. Collaboration and communication are the first and foremost important factors responsible for efficacy in the workplace. The absence of real-time communication hinders the streamlined flow of work.
Misinformation: As a result of lack of real-time communication, employees often miss important information, or sometimes the information gets distorted while passing from one person to another. The obstruction in two-way communication often results can result in a dip in the progress.
Reluctance exchanging information: Shifting to remote work, tests employees' sociability. While some of them may be able to quickly adopt the shift, others might find it difficult to share information openly and frankly.
Transparency in remote working is an all-in-one solution for all these problems. Transparency across teams ensures effective communication between team members, visibility, smooth exchange of information and encourages employees to be more open and sociable.
Once you introduce transparency in workflows, you will be able to enhance your teams' productivity and efficiency, resulting in a spike in profitability.
Tips To Increasing Workplace Transparency
We have already established the importance of transparency in remote work, let us now look at the steps that you can take to increase transparency across teams.
1. Be The Change You Wish To See In The World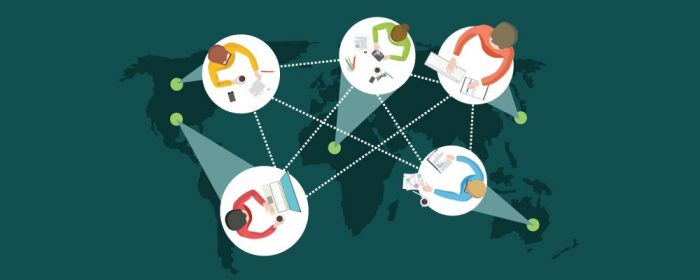 If you wish to see transparency in your workplace, start by integrating those values into the very roots of the organization. Make your employees aware of the fact that transparency is one of the core values of your company and not a supporting character.
Be Explicit:
Since you wish to imbibe openness and visibility in your work settings, it is imperative that you clearly state so in your value statement.
Your core principles should explicitly reflect your beliefs so that your employees are also clear about those values and respect them.
Change begins at home:
The first step in the process of bringing transparency in the work setting should be to reflect those values in your demeanor first. Start by being the practical example of the change.
Your employees see and learn from you so you should make sure that you are also transparent in your work. There is no rocket science to being transparent, all you have to do is to communicate those values through your work.
Bring transparency in workflows, exchange feedback openly, and participate in chat groups. By doing so, you are integrating transparency in your workplace.
Once your employees realize that you are also openly exchanging information and are explicit about your work progress, they will also not shy away from communicating their work progress.
By bringing this change, you are not only making it easy for your employees to embrace the change but are also encouraging them to enhance their efficiency. It will also bring you closer to your teammates and create a harmonious and comfortable working environment.
Make a good start:
To make sure that you do not go wrong in the later stages of working, start by carefully recruiting appropriate personnel.
Your HR department should make sure that the recruits are sufficient in the required skillset. Carefully select the right people by employing the use of tests and interviews.
Once you have the right people on board, you will not have to put in a lot of effort into training them and getting them acquainted with your company's working environment.
Also, list these requirements and the culture of your company in the job listing so that job seekers are already aware of their roles and responsibilities.
Finding team members who are open to criticism, communicate regularly, and are flexible in their work, saves you a lot of trouble in the later stages.
Reemphasize the core values remotely:
When employees are working in the office, they are repeatedly reminded of the core values of the company through the whole layout of the office that includes paintings and writings reflective of those values.
In contrast, when employees are working remotely, they do not come across those writings and prints. In this case, you should deliberately emphasize and reemphasize those values in online meetings, chats, feedbacks, etc.
Make sure to keep it in a normal amount otherwise your employees will quickly get weary of the repeated emphasis and will stop paying attention altogether.
2. Make Your Workflow Transparent
Transparency in remote working requires "implementing" transparency in workflows so that your employees are clear about their responsibilities.
Your workflow determines the subsequent working so if you have a well-organized plan, your team will have no trouble shifting to remote working and will quickly adopt the change.
Review every step:
Before you initiate the work process, make sure to review every step.
Start by carefully planning every step of the process, create tasks and subtasks, divide them among your team members, identify bottlenecks, keeping an eye on possible risks and issues that may arise later and hinder the progress of a project, make note of the step-by-step process.
By reviewing each step of the workflow, you will be able to make and implement better strategies for better working. In this way, you will be able to eliminate all the risks and will be able to tackle any situation that hampers the flow of the process.
Switch to a project management software: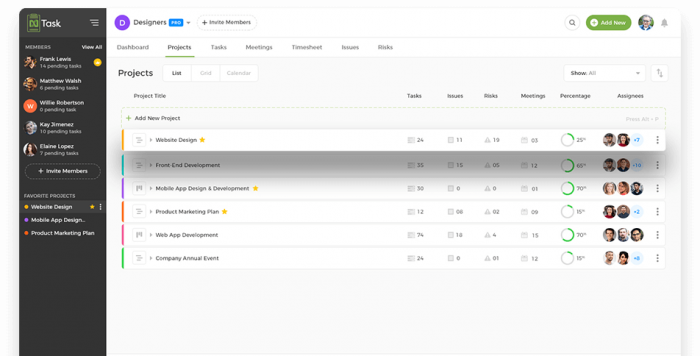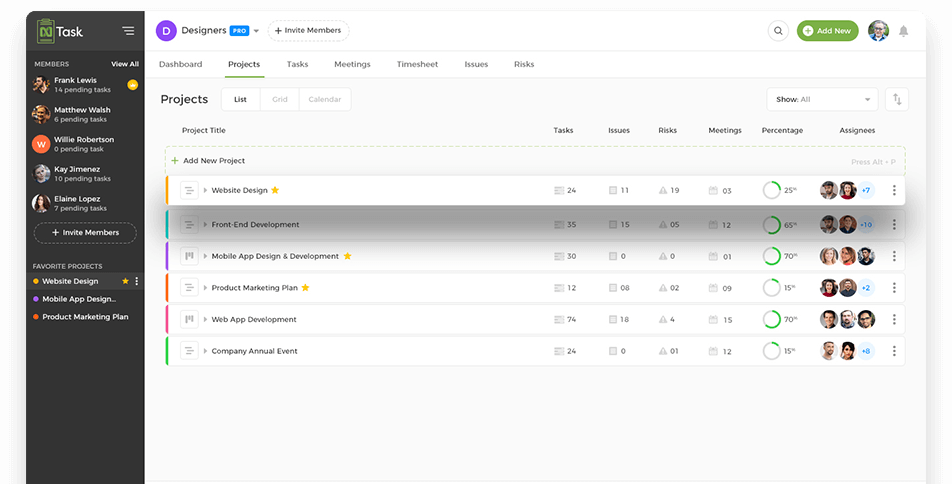 When you are switching from a physical setting to remote work, you will identify numerous loopholes. To fill these gaps, you can employ the use of project management software.
Project management software allows you to manage your projects via software. You can manage your workflow through these tools very easily. There are a number of project management software available in the market, you can pick and choose the one that suits your requirements and your budget.
These software are a doorway to successful remote work. To keep everyone on the same page and track the progress of your project, you need to shift your work to online platforms such as nTask.
nTask is the dark horse of the project management world. It has quickly emerged on the scene and has caught the eyes of various successful businesses all across the world.
nTask lets you visualize the whole process via Gantt charts and Kanban boards.  PMs can easily create new boards and cards. Much like the physical setting, employees can view their tasks and the deadlines for each work. It also allows PMs to stay updated about the status of each task and if there are any risks or issues in the process.
If you are having trouble adapting to the change, nTask offers you ready-made templates so that you can get started immediately. But don't worry you can also customize a template of your own if you want, with no limitations on your creativity. The activity log allows you to stay informed about the actions taking place.
With nTask's project management tools, you can stay ahead of your game and you might even be able to achieve more than what you did while working in the physical setting.
Sign Up to nTask Project Management Software For Free

Manage projects, tasks, to-do lists, and timesheets all in one place. Sign up today!
Unifying the workplace:
Having real-time communication and collaborating with your team can become an issue if all the team members are not on the same page. You need to make sure that all the team members have access to the tools required for smooth working.
A multifaceted tool like nTask can ensure that your team does not jump from one app to another. Third-party integrations allow you to keep everything organized and well managed. In such a way, your members are also unified in one place and can focus better.
Once you unite the workplace, you make it more transparent since all the members are united in one place and all of you use the same platform for communication.
3. Communication Is The Key To A Healthy Relationship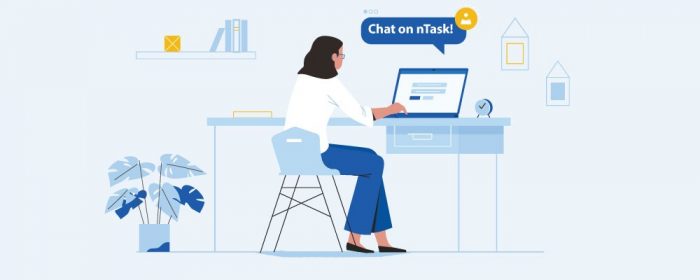 We have probably heard this sentence one too many times but the fact that it stands true is undeniable.
Transparency starts with openness and free communication. Since you do not have the liberty to chat face to face or turn to your adjacent desk-mate with a swish, you have to rely on online tools to do so.
You need to bring that frankness and openness into the remote workspace.
Use formal channels for communication:
Since you are officially working, you have to switch from personal apps to public channels. Replace your WhatsApp with Microsoft teams for real-time chat, start using Google Calendar rather than marking the dates on your phone, share files and attachments via Google drive, and start using nTask instead of your whiteboard.
You will start seeing the efficacy of these tools and will realize that these tools add to your work progress and make work a piece of cake.
Video calls are the new normal:
Since you cannot have a face-to-face meeting, you have to shift to online tools for official meetings.
nTask's meeting management software, for example, allows you to schedule meetings, keep meeting notes, invite attendees, have detailed discussions with your teammates, and track the proceedings efficiently. In this way, you can make meetings a lot more fun and make it easy to exchange information with your members.
Provide more opportunities for interaction: 
You can also bring transparency to your workspace by providing more opportunities for communication.
You can introduce fun extracurricular activities to initiate contact and free communication. Surveys, voting, and balloting can also be conducted on important issues to make sure everyone participates and share their opinion.
Repeat:
To make sure that you are heard, ask your employees for regular feedback, repeat the tasks over and over, or ask them to repeat something.
You can also keep tabs on the progress of the work by asking questions or inquiring about the status of a particular task.
In such a way, you will not only stay informed, but your employees will also be clear about their responsibilities and will communicate issues if they encounter any.
Conclusion:
Remote work does not mean you have to sacrifice the efficiency of your team, in contrast, you can enhance your productivity by bringing transparency in remote working.
All you got to do is to switch to a project management tool that offers transparency, initiate transparency across teams, and make sure that you imbibe these values in the core principles of your company and reiterate them to emphasize their importance.
Follow these steps and you will surely ace the remote work game.
Good Luck!
---
More Articles You May Like: