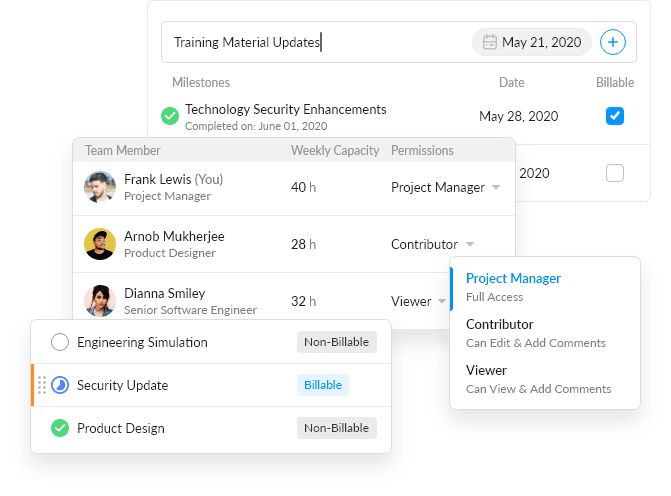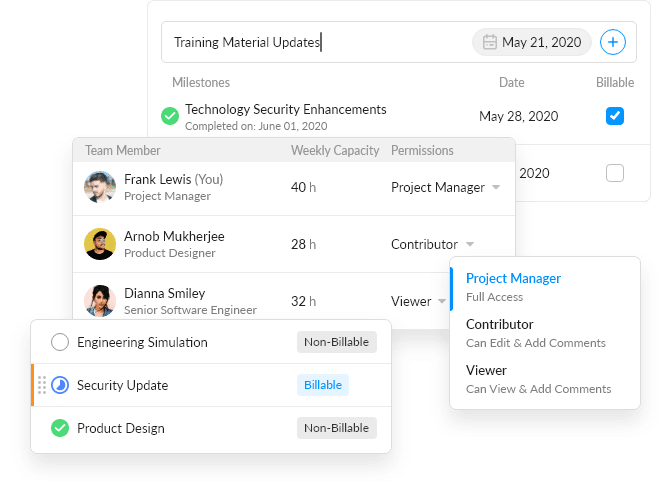 The Complete
Project Management Software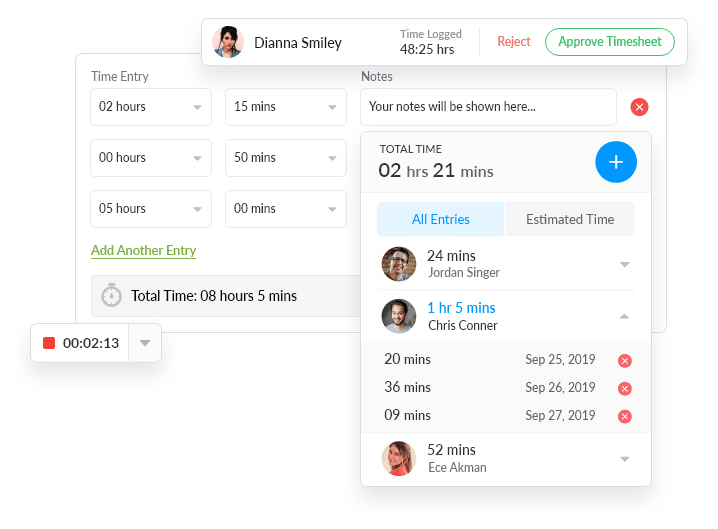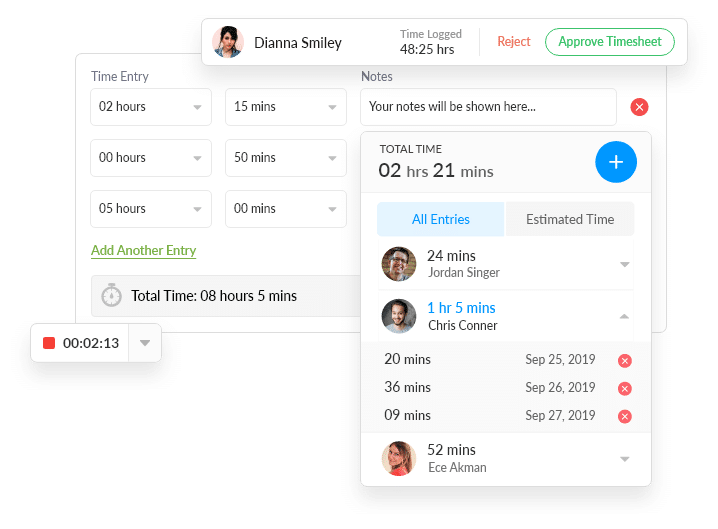 projects
tasks
issues
risks
time
Collaboration
Empowering Industry Leading Teams
Simplify Project Planning
Prioritize tasks in two clicks, manage resources, set goals, and control costs.
Project Planning
Budgeting and Financial Summary
Resource Allocation
Set Milestones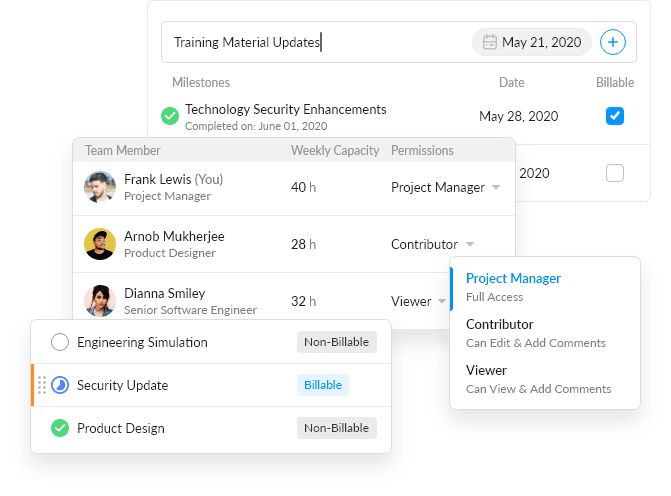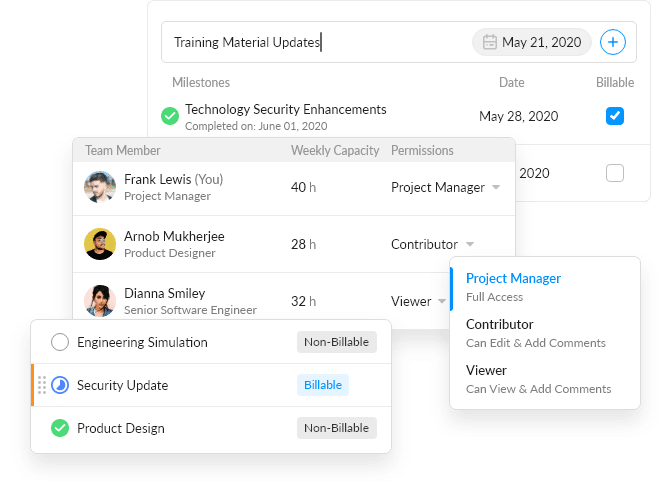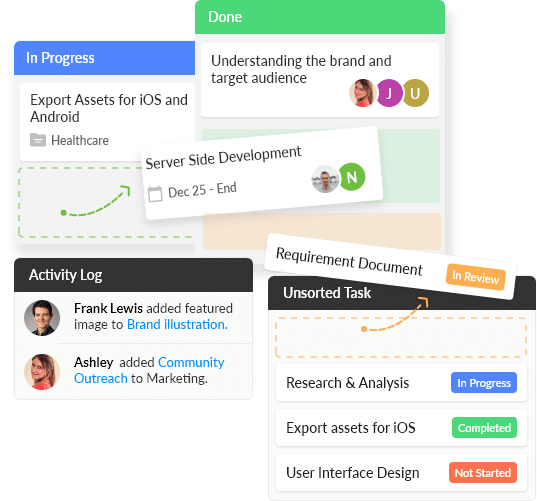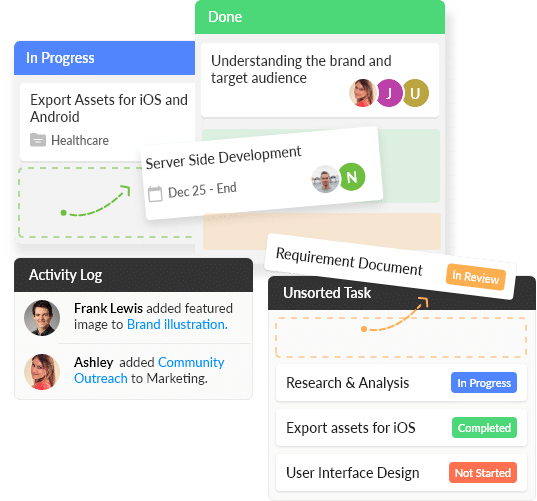 Real-time Project Updates
Design your own workflows, or use our templates, without limits.
Custom Statuses
Unlimited Kanban Boards
Pre-Built Board Templates
Link Projects and Assign Tasks
Stay Focused on What's Important
Mark deadlines, set accountabilities, reflect priorities, and keep everything sorted, always.
Task Status and Priorities
Set Planned & Actual Due Dates
Add Multiple Assignees
Attach Documents & Task Comments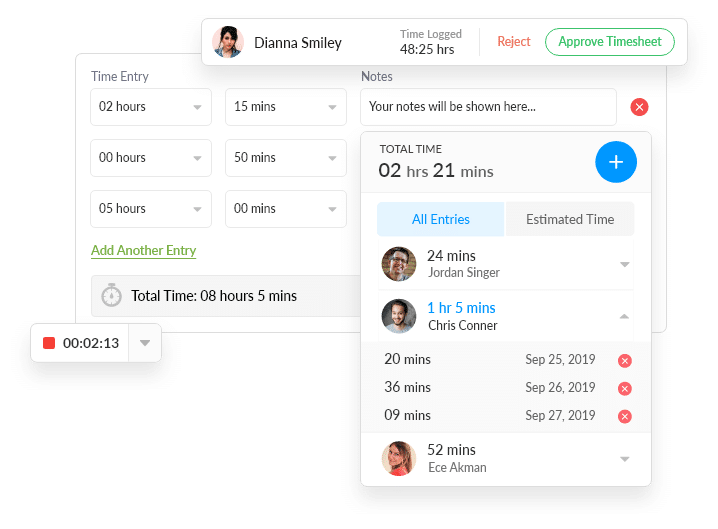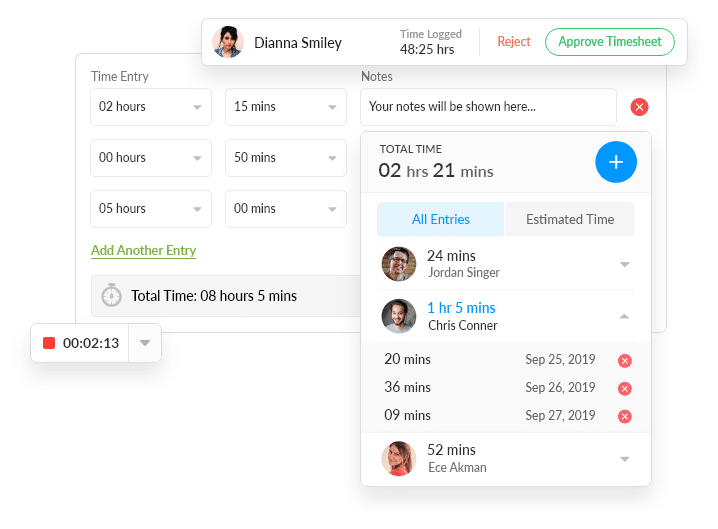 Track Time Spent
Log time spent on projects, mark time as billable or non-billable, know your time spend.
Manually Time Entry
Timesheet Approval & Withdrawal
Automatic Timer
Timesheet Submission
Keep Your Team in Sync – Always
Work together, chat together, keep your teams organized.
Bulk Team Invite
Dedicated Workspaces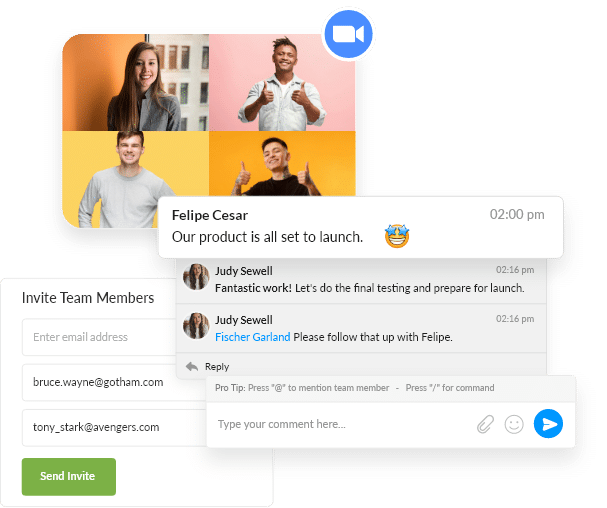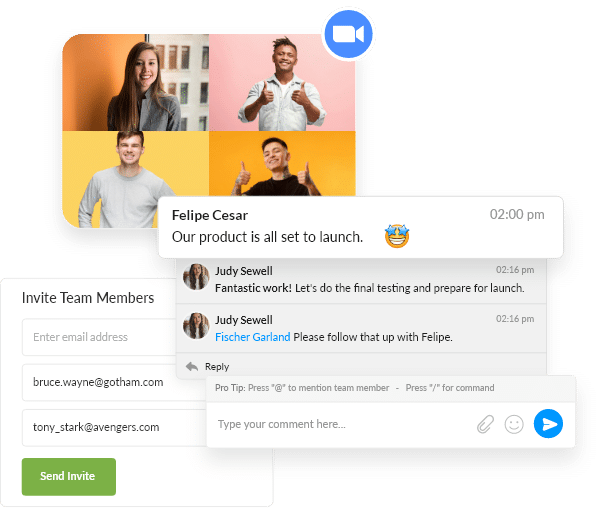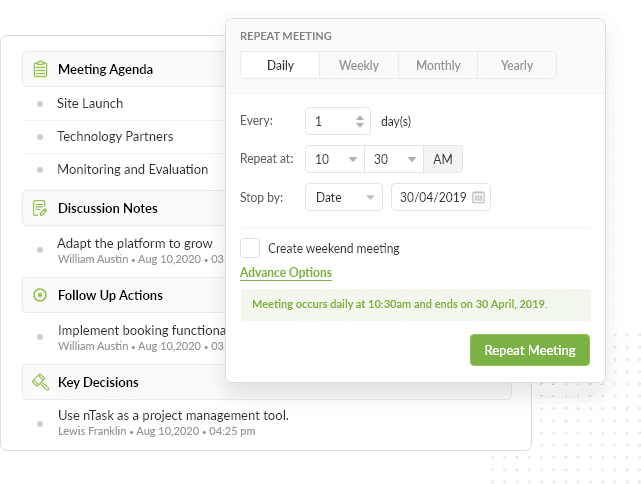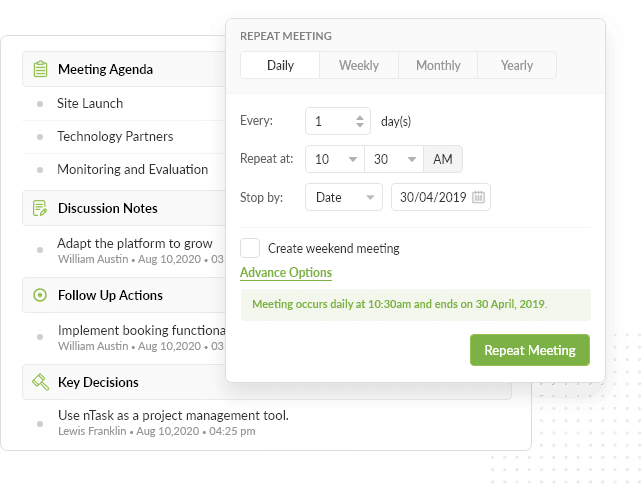 Less Meetings, Better Meetings
Have clear agendas, use any calendar platform, manage meeting outcomes like a pro.
Sync Meetings with Calendar
Follow-up Actions & Decisions
Meeting Agenda & Discussion Notes
Recurring Meetings
End-to-End Project Management
For timely delivery, flexibility, and 4x efficiency, help your team to maintain focus by managing work using our Kanban Boards.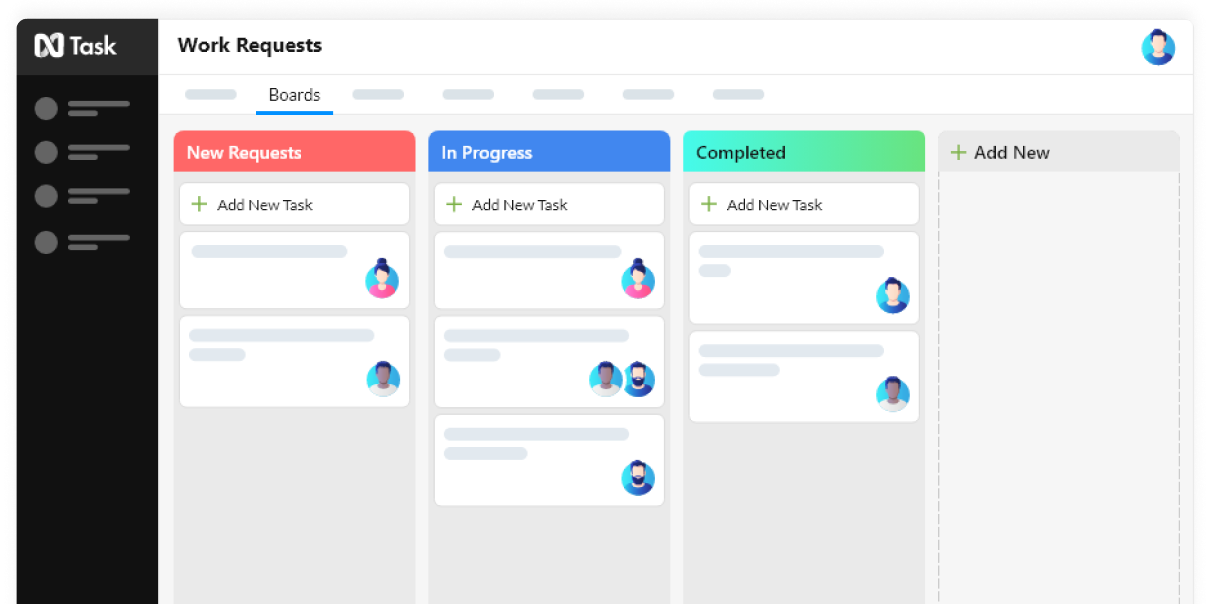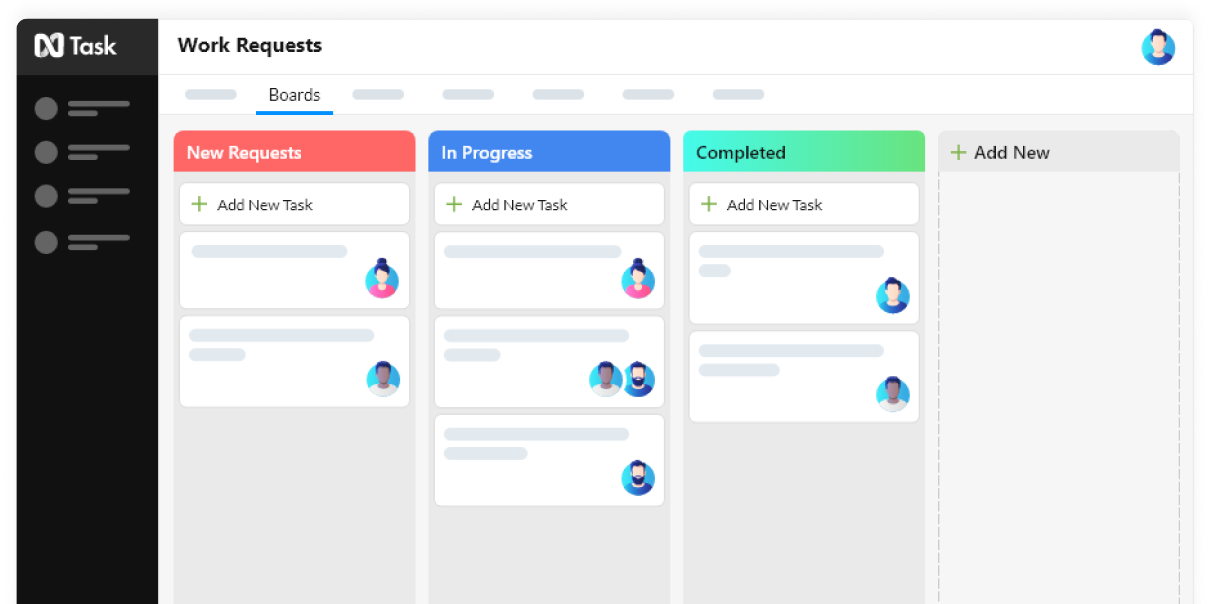 Create user-friendly and visually precise Gantt Charts. Add tasks, schedule due dates, and set task dependencies with the drag and drop feature, speeding up your decision-making processes 10 folds.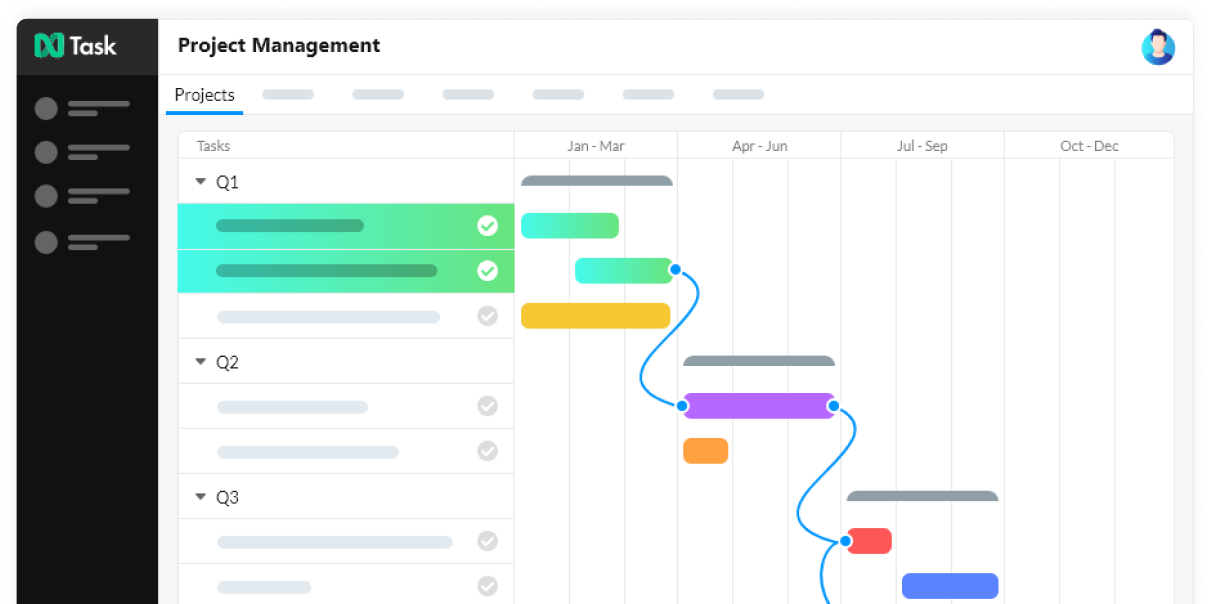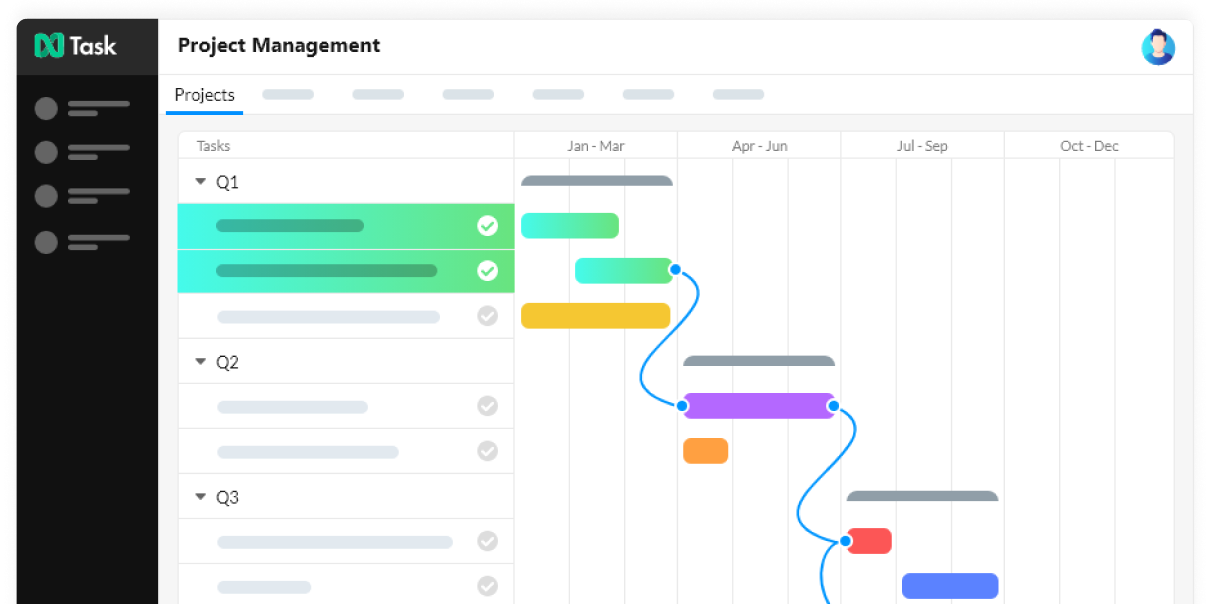 Hassle-free issues management. Track issue progress, set issue severity and assign issue status while having the ability to link it with any tasks or projects.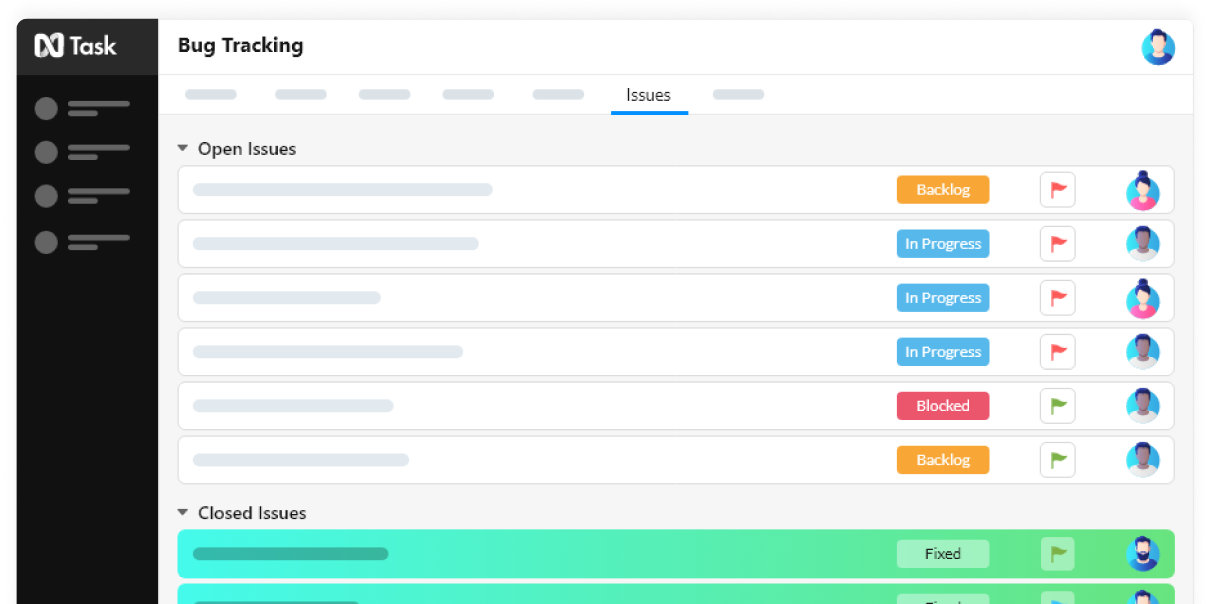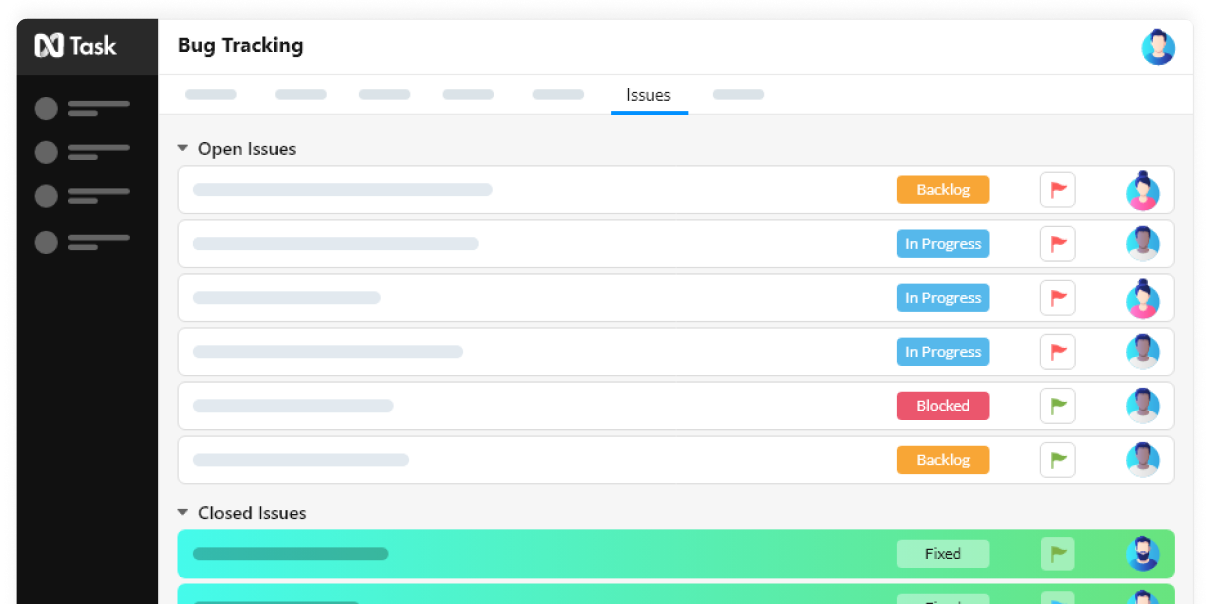 Schedule meetings across teams with the ability to review and edit minutes of the meeting before publishing. Integrate with your preferred meeting software like Teams, Google, Skype, etc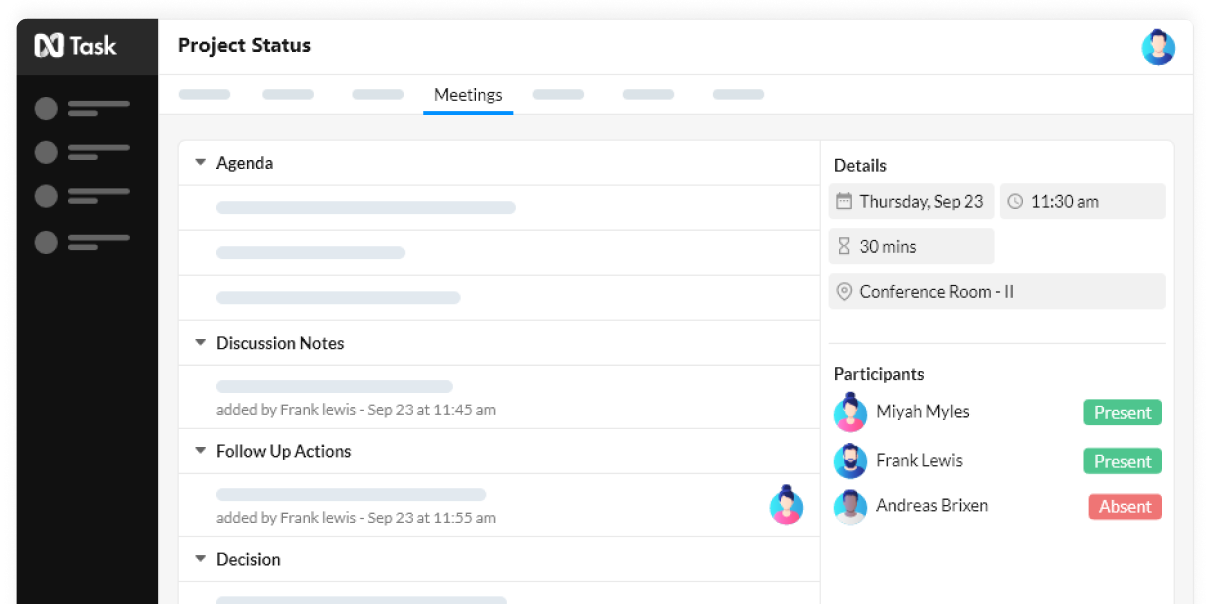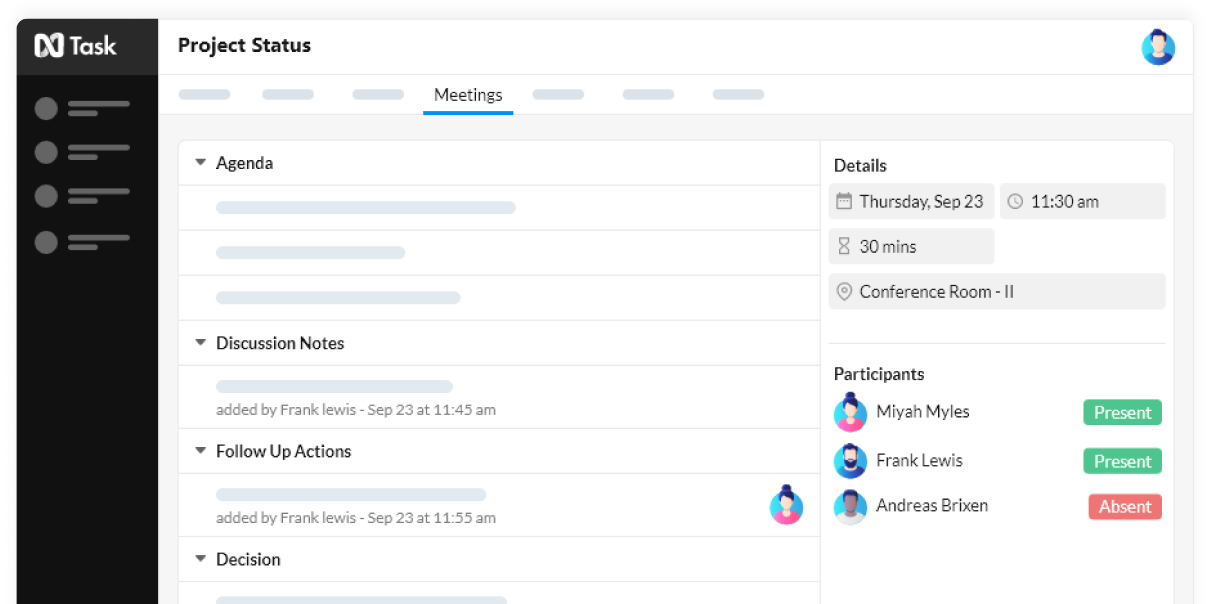 nTask gives you the ability to manage, monitor and evaluate the risk impact with the help of risk matrix, mitigation plans & risk updates.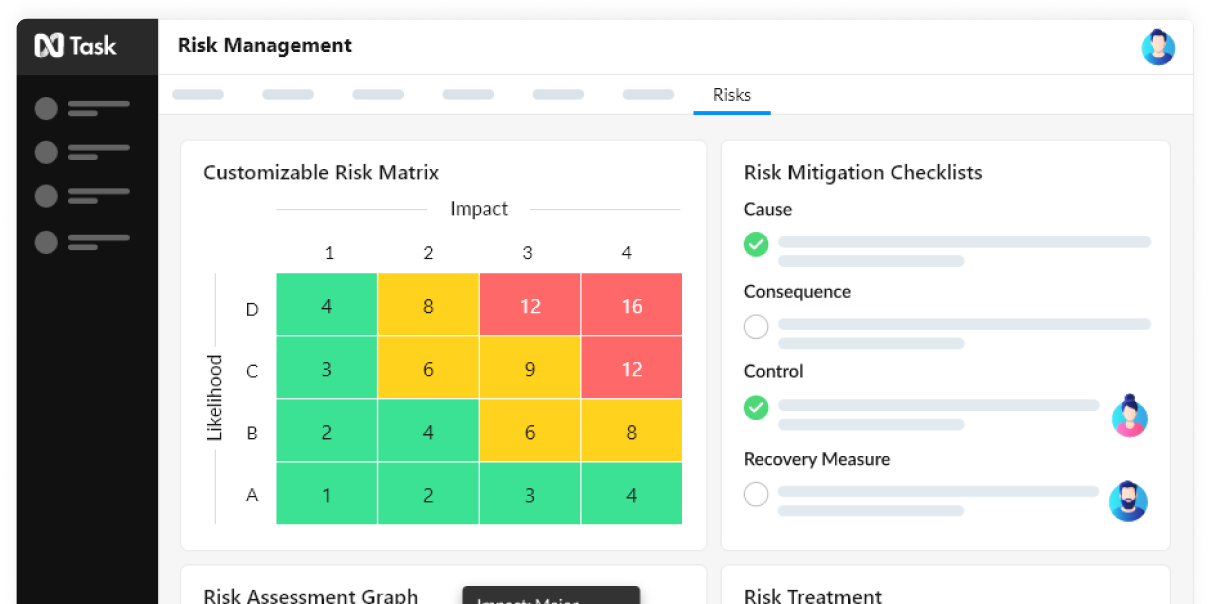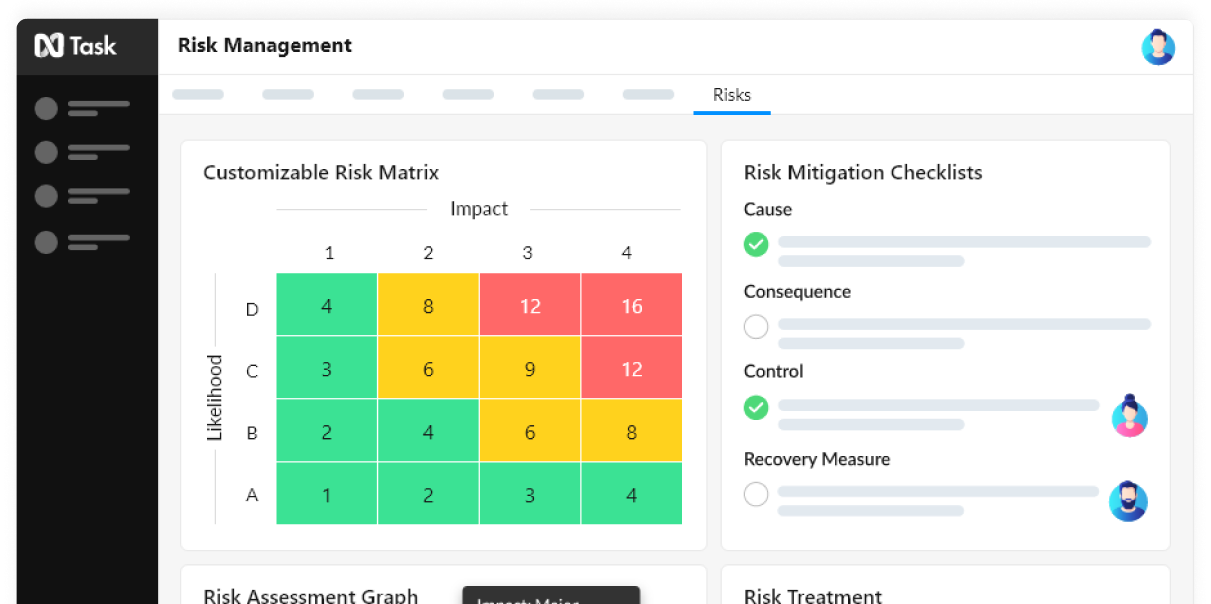 Create visually precise and easy-to-digest reports to keep track of tasks, projects, issues, custom KPIs, and other variables alike.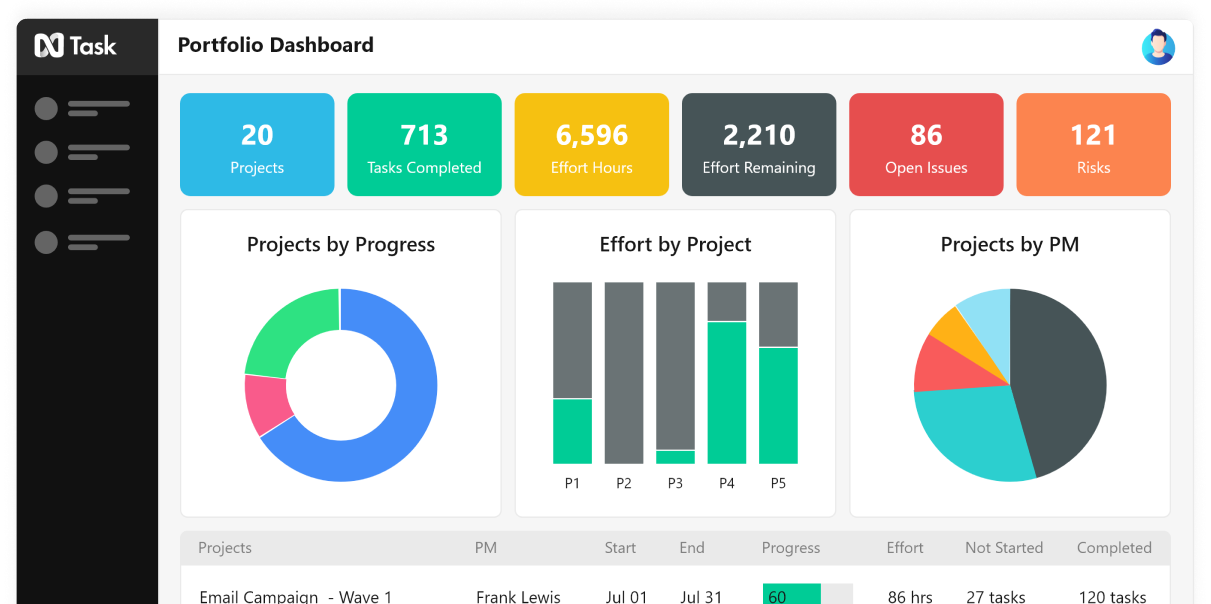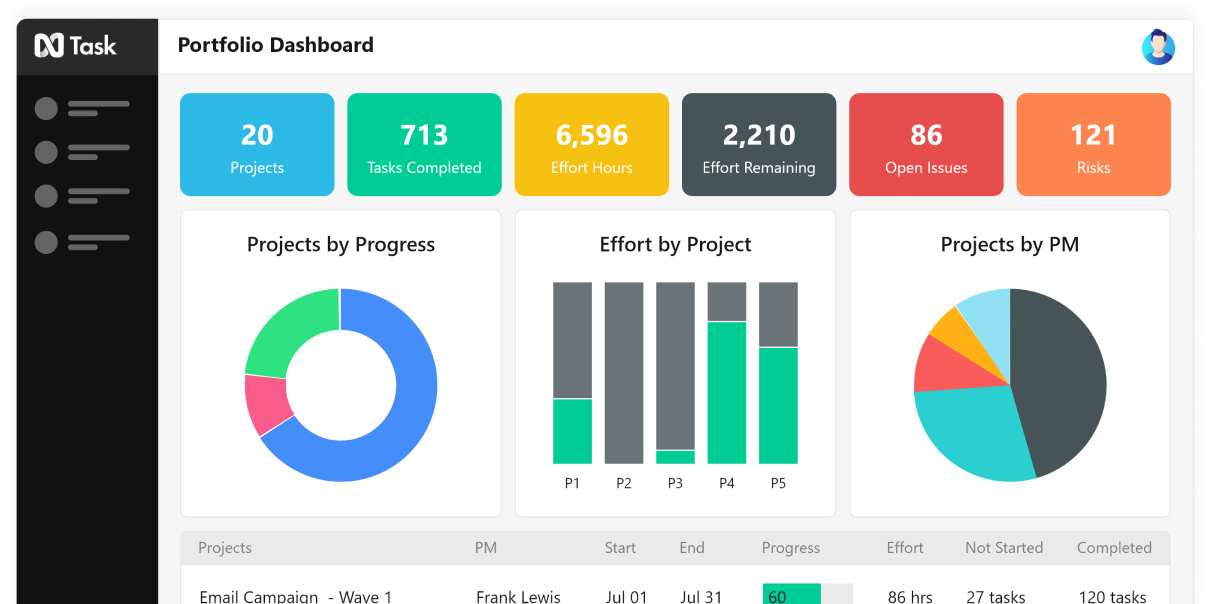 Security and Compliance
Need extra security? Get enterprise-grade security coupled with modern compliance – HIPAA, GDPR, and PCI-DSS.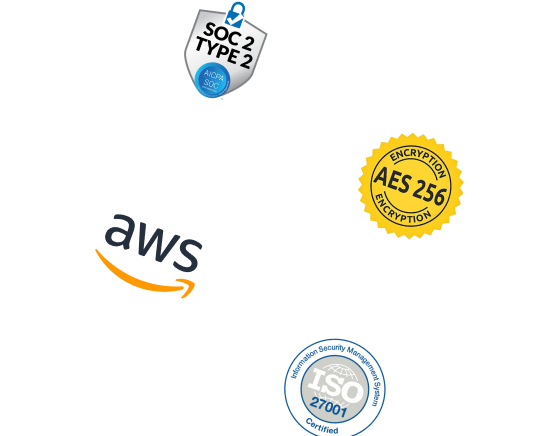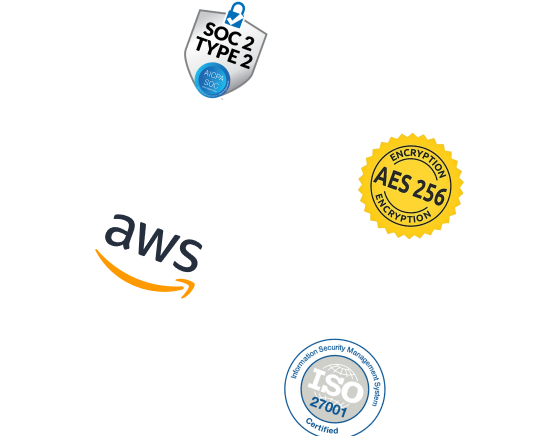 Work with Your Favorite Apps Using nTask
nTask teams up with your favorite software. Integrate with over 1000+ apps with Zapier to have all the tools you need for your project success.
Hear what business owners are saying
"nTask not only focuses on task management but also works in our company as a project manager, which helps us understand the activities that employees are developing to complete projects, we can see everything. This platform has been key to the development of various activities within the company's sectors."
Ana G.
Sales Director
500+ Employees
"A more high-powered alternative to a Trello or Asana style tool, without having to sacrifice good design."
Michelle Nickolaisen
Content Marketer & Strategist
Bombchelle
15 Employees
"I am very satisfied about using nTask, because I can work very well with my team, and very important, I can manage all the situations that we have in our company, and we can easy solve them!"
Laslo Horatiu Dacian
General Manager
Electroplus LTD
500+ Employees
"nTask is designed as a collaboration tool for businesses that is a full project management solution."
Oberon Shaw, MCH
Head of Talent Acquisition
2000+ Employees
"The best thing about nTask is it is all-in-one. You can take care of tasks, communications, reporting, Kanban, Gantt charts, time tracking, meeting management, and a lot more from one app."
Raj Tripathi
Founder
Infuse
100+ Employees
"It really helped me to keep my team on task and it is easy for me to share my files or documents. This is one of the management tools I found less cost than the other. It has many functions just like the expensive one."
Bree D.
Customer Service
250+ Employees
Got Questions?
Our support goes all the way. We love hearing from customers and visitors and are always happy to help.
"It is easy to use and visually attractive. Also, I can start a chat with customer support any time I need it.'
Andrea F
Sustainability Coordinator