Issue Management
A Picture Perfect Project. Solidify your project management by documenting issues arising any time.
Manage and organize
With a simple to use Issue Board, save time sifting through issues in an organized and a uniform manner. Manage a list of all your issues on a single screen by filtering them into groups of priority, severity, status and issue reporter.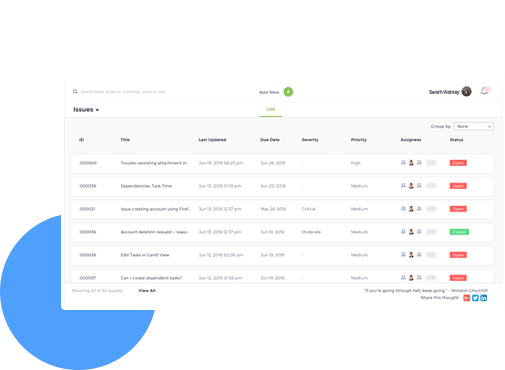 Track updates
Keep track of changes made by each assignee or owner of an issue by using Issue updates. Store files, share attachments and comment in real-time to stay in sync with your team during each phase of your Issue Management.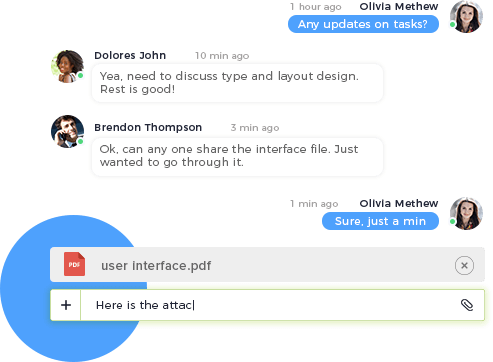 Gain status control
Induce team transparency and coherency by selecting a status for each issue and keep everyone in the loop of what's going on. Manage the status of each issue by toggling between two status options so that everyone on the team is automatically informed if the issue has been resolved or not.