Risk Management
Manage risks early in your project to strengthen team performance.
Define the chance of a risk
Select a suitable chance a risk may have of occurring anytime during a project's timeline. Inform and give your team a heads up for the probability of a risk taking place, so everyone has a clear idea of what amount of time should be spent in the assessment of the risk.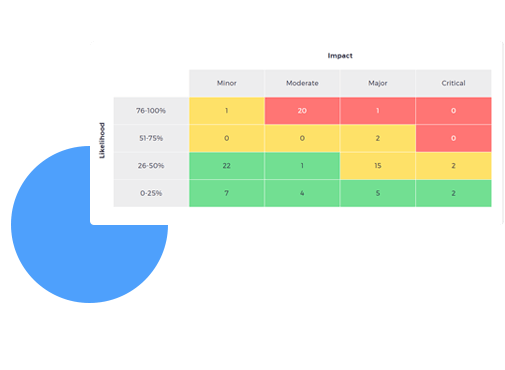 Minimize what impairs the project
Chalk out a mitigation plan to eliminate the severity of the impact a risk might have on your project. And formulate a brainstorm-strategy to implement the action-plan needed for minimizing the threats posed by a possible risk.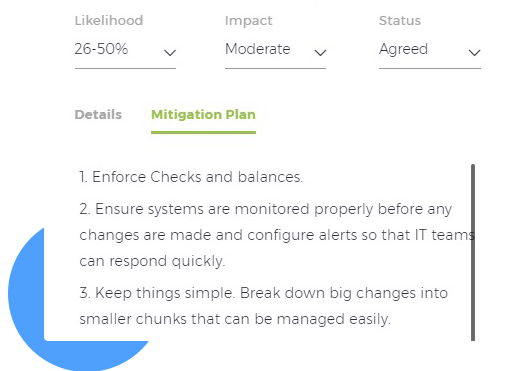 Identify risks on a collaborative note
Choose and toggle between 4 different status options to identify the nature of the risk at any given point of a project's lifecycle. Unanimously decide whether the risk has been accepted, rejected, or is in-review to avoid conflict and confusion amongst the team.