Released in 2006, Redmine is a project management tool that was the go-to choice for many teams and individuals.
However, with the market being flooded with different capabilities and offered at a range of pricing points Redmine may not be the best solution for you and your team.
That is why we curated this list of the top Redmine alternatives you can choose from to help you consider which software best suits the requirements of your team.
What is Redmine?
Redmine is an open-source project management application that focuses on issues and bug-tracking. The tool boasts of its flexibility and was created using the Ruby on Rails framework making it cross-platform and cross-database.
The tool allows you to organize your workspaces and thus helps you and your team boost productivity.
Redmine offers a wide range of features including the following key features:
Role-based access control
Issue tracking capabilities
File and document management features
Gantt charts
Calendar views
Multi-language support
Multiple project support
Time tracking abilities
And more
Why Look for Redmine Alternatives?
While Redmine is a great tool to use and offers a range of features that you and your team can benefit from, it may not be the perfect tool for you.
Here are some of the reasons why teams look for Redmine alternatives.
While other online and cloud-based applications are easy for business owners to set up, Redmine requires that you install and maintain the application yourself, causing somewhat of a hassle for many of its users.
Although this provides flexibility in letting you set up the application just how you want, you need to have someone on hand who knows about the Ruby on Rails framework to do the application justice.
Redmine is entirely free and has no paid options. You do have the option to purchase plug-ins for Redmine or entire third-party apps that ass on to Redmine's capabilities.
Moreover, since you aren't paying a company for a service, not only is installation and maintenance on you, but you also lack a dedicated line of support to help you with the application.
Installing Redmine is also not as simple as downloading an app from an app store. To illustrate the complexity this task holds, just look at the five-page document outlining the instructions for Redmine's installation. The instructions require familiarity with Apache, Linux, MySQL, and Debian.
Another thing to consider is that Redmine is focused on issue management and bug-tracking. This is different than other project management tools that are more versatile in their capabilities. However, with some effort, you can customize the app to your requirements.
With these considerations in mind let's look at our picks for the best Redmine alternatives available for you to choose from.
Best Redmine Alternatives
Here are our picks for great alternatives to Redmine that you should consider implementing into your organization for the productivity of you and your team.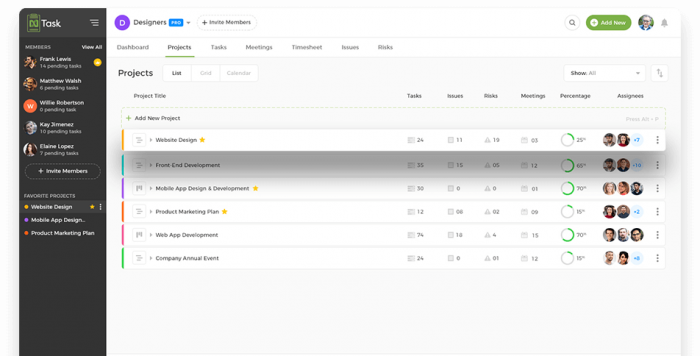 nTask is first up and is a powerful project management and task management tool. The rich features offered in the platform make it a great choice if you are looking to switch from Redmine.
nTask has a simple yet intuitive user interface, has great customer support, and three pricing plans to choose from thus making it a great choice whether you are working with a small, medium, or large team.
The tool aims to help teams streamline project and task management proving all the features you would need in one centralized platform as well as some great third-party app integrations to help your organization's workflow run smoothly.
Key Features:
Task management tools
List, grid, and calendar views
Issue and risk management
Communication and collaboration tools
File sharing and management capabilities
Multiple workspaces
Pricing:
nTask offers a Basic plan which is entirely free of cost
You can alternatively opt to upgrade to the Premium plan which costs $3/user, per month
The Business plan costs $8/user, per month
nTask also offers an on-demand Enterprise plan. To get more information contact the sales team.
More flexible Redmine alternative for you

Manage projects, teams, tasks, timesheets, and more in one app. Sign up now!
2. Trello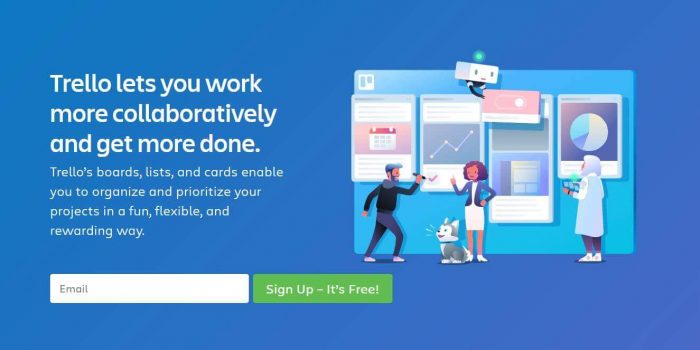 Trello is a popular project management and task management application that allows you and your team to plan projects and tasks.
The application is created based on the Kanban methodology and works with boards, columns, and cards.
This tool is a popular choice for many as is evident by its over 1.1 million users. The tool has a simple design and allows you and your team to visualize your workflow with ease.
Key Features:
Document storage and management
File sharing capabilities
Collaboration tools
Task management
Reporting and analytics
Pricing:
Trello offers a free plan for teams and individuals looking to be more productive.
Alternatively, you can opt to upgrade to the business class which provides teams with the ability to track multiple projects for $10/user, per month.
Trello also offers an Enterprise plan, for more details on this contact the sales team at Trello.
Related:
Trello vs Asana – Who Wins the Battle?
3. MyCollab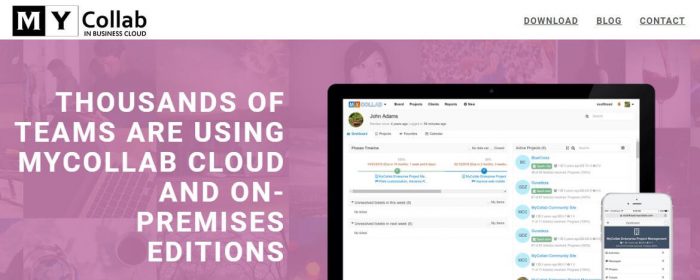 Next up is MyCollab. MyCollab is a web-based project management application that runs on the MySQL database and Java platform.
This tool is great to help you and your team manage projects, documents, and customers in the cloud.
MyCollab is a great choice whether you are a small or medium business with its intuitive user interface, rich features, and high performance.
Key Features:
Project management
Task management
Document management
Customer management
Pricing:
MyCollab's pricing is based on whether you want to avail the software on the cloud or on-premises
If you choose on the cloud you can choose between the startup plan, small office plan, or professional plan. These cost $19/month for 10 users, $49/month for 30 users, $99/month for 60 users respectively.
Alternatively, if you choose to host the software on-premises, you can choose to do so open source for free, or pay $390/year for the professional plan or $1290/year for the Ultimate plan.
4. Smartsheet

Another good option for an alternative for Redmine is Smartsheet. This highly customizable project management solution relies on a spreadsheet format to allow you to manage your projects and tasks with ease.
With Smartsheet you can increase project efficiency and accountability with the ability to track tasks, improve visibility, automate workflows, manage workflow in real-time, and much more.
Key Features:
Resource management
File management
Project reporting
Calendar and Gantt chart views
Downloadable summary reports
Kanban boards
Pricing:
Smartsheet offers three pricing plans.
Smartsheet offers an Individual plan for $14/month which allows you to manage your work and collaborate with others in real-time.
You can also opt for the Business plan which will cost $25/month, per user.
Smartsheet also offers an Enterprise plan, for more details of the Enterprise plan you can contact the Smartsheet sales team.
Check this out:
Smartsheet vs. Airtable: Which of Them is Effective and More Reliable?
5. Kanboard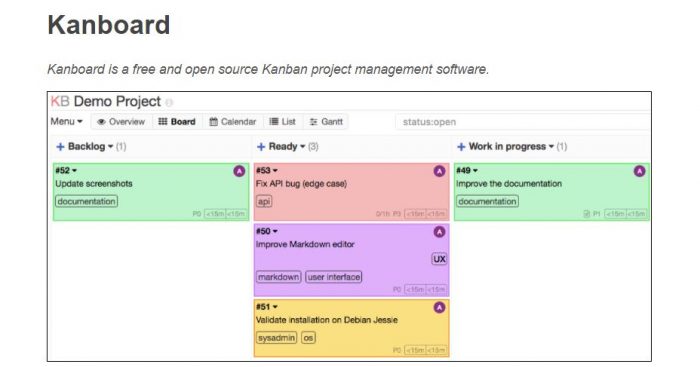 Kanboard like its name suggests is a Kanban project management software, the software is free and open-source and has a range of features that make it a great choice if you are looking to switch from Redmine.
The tool is perfect if you are looking for a simple and efficient way to manage your projects.
Key Features:
Project planning features
Collaboration tools
Task management
Ability to visualize your work
Work in progress limits to allow your team to focus on goals
Pricing:
Pricing information is not available, contact Kanboard for details about possible pricing plans.
6. Notion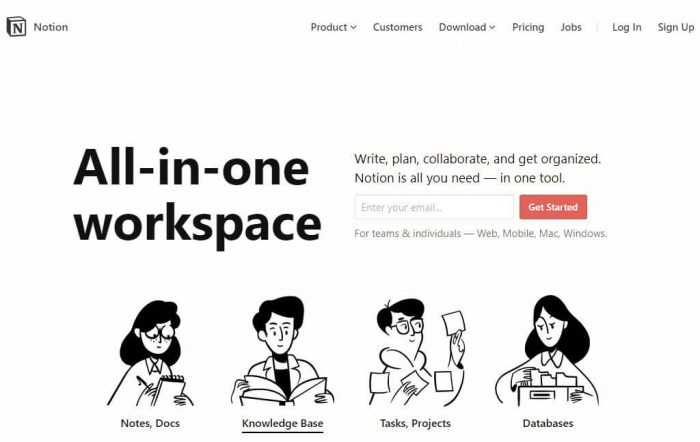 Notion is a complex app that offers an all-in-one workspace for all your notes, tasks, and wikis.
The tool offers a range of features making it a great tool for different types of teams including those of sales, marketing, design, engineering, HR, and product development.
Notion aims to help you and your team save time by being more focused on priorities and improve productivity.
Key Features:
Collaboration tools
Communication management
File sharing capabilities
Document storage and management
Task management
Workflow management
Pricing:
Notion offers a Personal plan to organize your own work and tasks for free.
Alternatively, you can choose the Personal Pro plan for $4/month
Notion also offers a Team plan for $8/month, per user
Finally, there is an Enterprise plan, for more details about pricing and what is offered in the Enterprise plan contact the Notion sales team.
7. Quire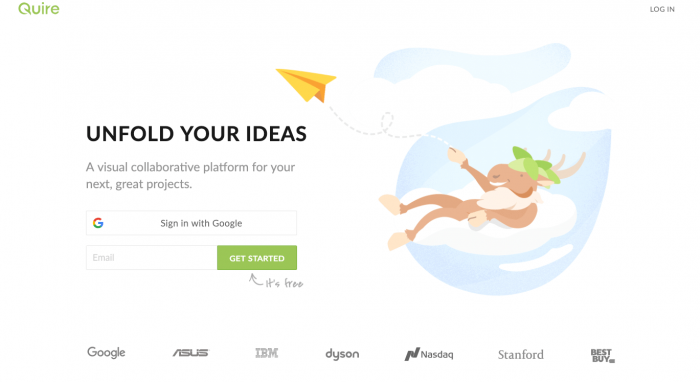 Quire is next up and is a tool that aims to optimize employee efficiency and help your team improve productivity.
Quire allows you to have complete control over your workflows by offering a Kanban board interface combined with a to-do list format.
Key Features:
Documents management
Kanban board
Gantt and timeline view
Collaboration tools
Calendar management
Milestone tracking
Pricing:
Currently, Quire is free of charge. They plan to implement pricing plans on the release of more advanced features.
8. Only Office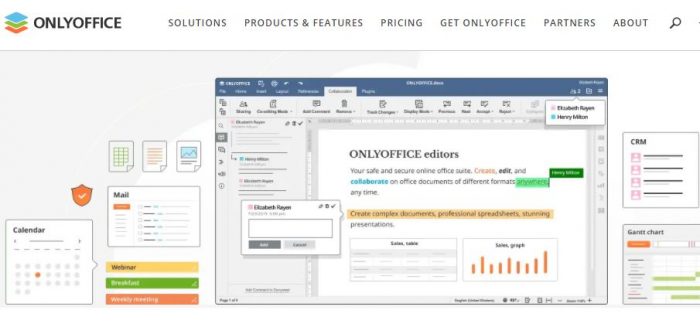 Only Office allows you to manage your company's activities including things such as documents, tasks, chats, etc.
This tool prides itself in being a complete productivity suite to help you run your entire business from documents to groups, mail, communication, and collaboration.
Key Features:
Project hierarchy
Gantt charts
Time management
Document management and editing
Individual and group calendars
Scheduling features
Customer relation management
Pricing:
Due to the suite of tools offered, Only Office offers a wide range of pricing plans including options for cloud services or Server enterprises. To find out more about the pricing plans available check out their pricing page here.
9. Pivotal Tracker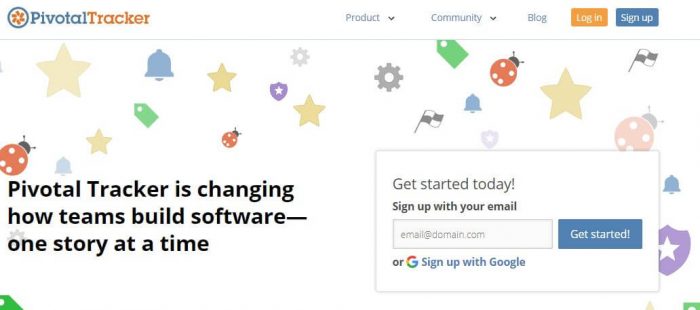 Up next on our list of alternatives for Redmine is Pivotal Tracker. This tool, which is designed by Pivotal Labs, allows you to easily manage your projects and monitor their progress with different performance metrics to choose from.
The tool is aimed at helping how teams build software basing the software on the Scum methodology.
With Pivotal Tracker you have a tool that will allow you better organization to improve focus, and features that increase transparency among teams.
Key Features:
Team management
Backlog management
Status tracking
Workflow management
Template management
Kanban boards
Pricing:
Pivotal Tracker is free for up to 5 collaborators
For 6 to 10 collaborators Pivotal Tracker offers a Startup plan for $10/month
The Standard plan is for more than 11 collaborators and costs $6.50/month, per collaborator
Finally, the Enterprise plan is for any number of users and is custom depending on the size of your team and your needs.
10. Microsoft Project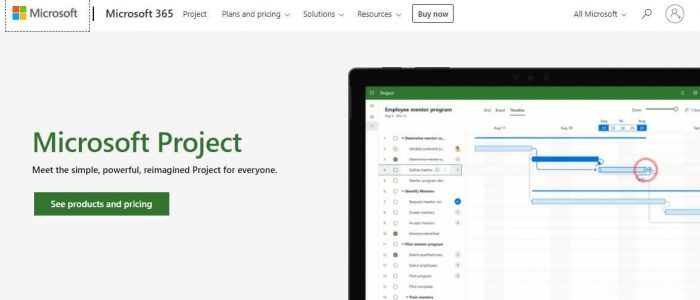 Microsoft Project which is developed and sold by Microsoft is a project management tool ideal for all sorts of teams including small startups and larger enterprises.
The tool comes equipped with a range of features to help you stay on top of your projects with an interactive dashboard to stay updated.
The tool can be deployed both in the cloud or on-premise depending on what you prefer and what works best for your organization.
Key Features:
Project planning
Scheduling features
Task management tools
Project budgeting tools
Risk analysis
Gantt charts views and calendar views
Pricing:
Conclusion
There you have it! our top picks for the best Redmine alternatives you can choose from.
Whenever making such a decision of which software is right for you and your team remember to factor in what you are trying to achieve by implementing the software, what your budget is, how easy the tool is to use and incorporate into your working, as well as what integrations the software offers to make sure your workflow is streamlined.