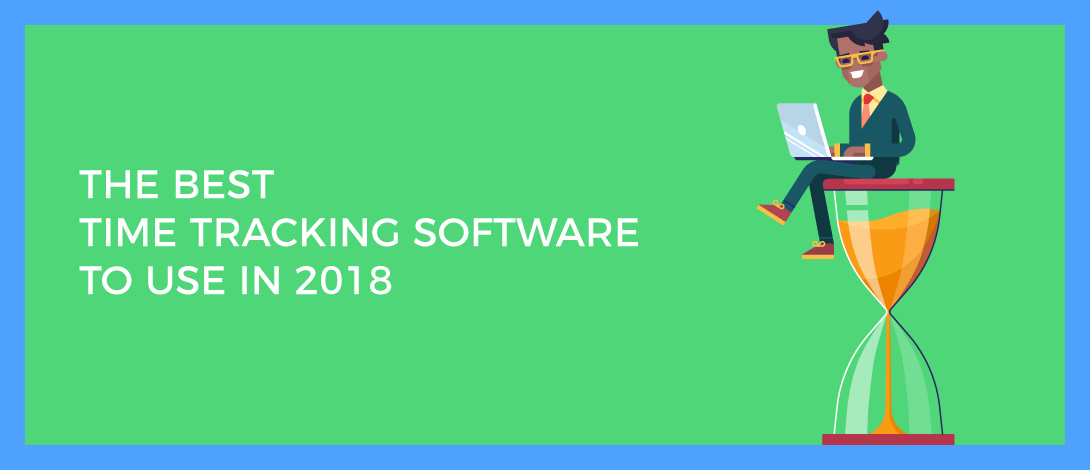 'Time and tide waits for no man.'
The one axiom that will never cease to haunt us. Especially if you are a businessman, a project manager, an accountant or a freelancer, time is a commodity more precious than anything else imaginable.
For IT and business management industries that subsist on billable-hours, effective time tracking is an integral part of time management. The practice of effective time tracking can best be strengthened by a good time tracking software at your service.
Keeping key factors in mind such as price, product strengths as well as product weaknesses, check out our list of 5 most productivity-enhancing time tracking software:
Everhour is the most straightforward choice you can ever make in streamlining your time tracking needs. What makes Everhour an instant winner of the hearts of agile teams is its ability to embed directly into a variety of widely used project management tools, namely, Asana, Trello, and Basecamp. More than that, Everhour offers its users with basic task and project management features as well.
Product Strengths:
Easy Time Tracking – Everhour contains a built-in digital timer that can be used to log in and record the total hours spent on a task or a project. Team members can log and monitor their hours manually as well. Users can also track the progress of their work by adding the remaining time and hourly estimates on each project.
Team lead or a project manager can trace which team member failed to meet his/her deadline from the live dashboard that provides a central view of all project timelines with specific labels of 'total time spent' next to each task.
Flexible reporting – In Everhour reporting is just as simple as tracking. With the use of filters, users can sort reports into a time range, order of importance, and customize these reports into 30 different combinations.
Users can assign due dates, milestones, and tags to each task to analyze the task in reference to their timeline.
Good Compatibility – Everhour is a web-based tool that can be operated on any browser such as Mozilla, Chrome, and Safari. Traveling consultants and executives can manage timesheets and project timelines on the go by referring to Everhour on their mobile phones.
 Product Weaknesses:
Can't edit time from an extension panel.
Pricing:
Single user plan – $8/month
5 members team plan – $5 per user/month
If there were ever an award of 'Messiah of a Time Tracking Software', it would go to Harvest. 12 years in the business, Harvest has helped millions perhaps billions in keeping a sedulous track of innumerable hours with a lightning fast interface. Harvest empowers its users by offering the feature of tracking expenses in unison with hours spent on a task or a project.
Product Strengths:
Versatile Tracking – In Harvest users can log, update and monitors hours on a weekly timesheet. 0 either manually log their hours on a daily basis for each task assigned to them or use the Harvest button. The harvest button can be added to any to-do list or next to a task as a widget for quick and efficient time tracking. The Harvest widget, for time tracking, can also be used in any project management tool of your choice. It saves the unnecessary hassle of switching between tabs and also saves the tedious effort of transferring the same data from one app to Harvest.
In Harvest, users can also insert expenses next to each project and track the monetary changes made over the entire course of a project's lifecycle.
Invoicing – Harvest permits quick and seamless invoicing with the help of the backlog of billed hours and expenses. The invoice board itself is a graphical representation of paid and non-paid invoices split into a monthly timeline.
Team-Time Management – Harvest can be connected to one of its sister apps that goes by the name Forecast. Forecast helps project managers create a roadmap of all scheduled projects and tasks assigned to each team member. This way, project managers can achieve a precise estimate of which team member is on track, over-due or even overbooked with tasks. The forecast also presents a visual summary of how long each project will take to complete.
Automated Notifications – Each time a team member generates his/her time report, an automated notification is sent that can be picked up by the Project Manager to keep a closely monitored accountability.
Product Weaknesses:
Lack of a calendar within the app for a quick survey of tasks and projects
The user interface is less flexible.
Lack of reporting options
Costly
Mobile app contains a limited number of features
Pricing:
Single User – $12/month Unlimited estimates and invoices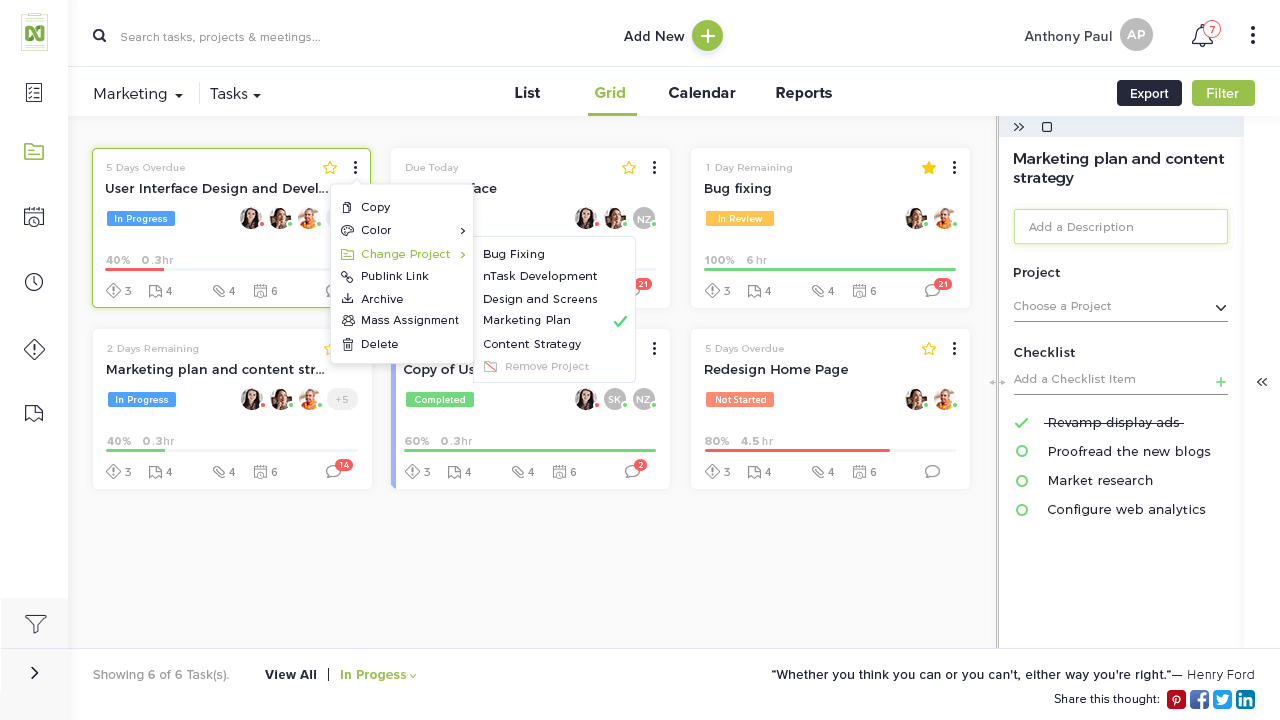 If there is one-time tracking software that every user can blindly invest in, it is nTask. Although nTask is still a fledgling in comparison to Harvest and Everhour, it has everything which an Agile team wishes to find in a software tool.
Designed with a simple, user-friendly interface, nTask is a 7-in-1 project management tool that is ideal for both small and large teams. You can create multiple workspaces with as many tasks and projects as you like. Track and report issues, capture risks and formulate a mitigation plan to solve any roadblocks in your project's development cycle.
Product Strengths:
Simplified Timesheets – Beautifully designed weekly timesheets that provide manual logging of hours linked to a suitable task or a project. Users can also update task effort for each day of the week separately in just a few clicks.
Unified Tracking– With status labels next to each Project-specific timesheet, teams and individuals alike can quickly track the progress of their work. In addition to manually creating timesheets on the Timesheet board, users can directly log hours spent on their task from the Taskboard.
Flexible Reporting – Once a weekly timesheet is completed, users can submit them for approval to their project manager. Approved timesheets can then be sent back with feedback in the comments section. There is a separate dashboard for completed timesheets, where users can get a quick summary of which timesheet has been approved. Reporting timesheets in nTask is not limited to the app only. With the help of Email option, team members can send their billable hours to clients, stakeholders or even the team lead directly into their email inbox. For record-maintaining purposes, reports can also be printed in a single click.
Gantt Chart View – Easily interpretable and self-generating Gantt charts that give a comprehensive summary of a project timeline from the creation date to its due date.
Product Weaknesses:
Digital timer for efficient time tracking on-the-go (coming soon).
No invoice tracking
No customizable options for reports or timesheets.
Integrations with project management tools or browsers (coming soon).
Pricing:
Free Plan – up to 10 members per team, unlimited tasks, meetings and timesheets, 5MB file attachment, 200 MBs of storage
PRO plan – $2.99 unlimited workspaces with unlimited storage.
Lauded by many as one of the most technically diverse time tracking software, Tsheets is a must-try. It is a cloud-based management system that comes with a huge set of advanced time tracking features. With a hefty open API, Tsheets provides QuickBooks integrations along with any management software of user preference.
Product Strengths:
Versatile Time Tracking – In Tsheets, users can log in individual hours for each task via My Time Card feature. This can also be used for clocking in and out hours while leaving or getting back to the work desk. A manual spreadsheet time tracker can also be used for billing hours on a daily basis for the entire week.
Yet another way of creating employee cards in a jiffy is Tsheets Time Slider. It's a simple click and drag feature that facilitates quick management of time edits. Users can view the time logs for each member in the form of lists on the Time Slider, and view notes attached with the time cards.
Tsheets gives a personal touch to businesses by allowing them to customize time tracking to match their business requirements. So, whether you're in the construction business or in the retail business, Tsheets lets you insert information specific data in custom fields. And that's not all, in Tsheets, users can actually call into the app with their mobile phones or regular phones to sign in and out. Again, that's not all you can do with a mobile when it comes to Tsheets. The excellent GPS tracking feature in Tsheets enables project managers to locate their team member's locations.
Diverse Reporting – Tsheets presents time reports in visually appealing graph charts and tables that can be quickly understood in a single glance.
Whether its project reporting, approval reporting or payroll reporting, Tsheets has it all.
Time Management – Manage employee time with the help of Overtime alerts, Who's Working feature and Paid-Time-Off feature.
Users can choose the notification type in which they want their manager, administrator or team member to be informed. Overtime alerts can be sent via email, SMS or Twitter.
Project managers and team leads can keep a birds-eye-view on who is currently working and who is not, using the Who's Working feature. It allows real-time tracking of which employee is working on what and from where.
Product Weaknesses:
An unfriendly user interface
If not regularly upgraded or maintained, software begins to malfunction.
Limited formats of reporting. Reports cannot be customized according to user preference
Pricing:
Free plan – Single User. Fully featured
$4 per user/month + $16 base fee – 2-99 users
Time tracking can be time-consuming even with the most ideal time tracking software. Hubstaff is the unparallel remedy to that. With outstanding functionality features such as screen recording, automatic payrolls, GPS tracking and powerful APIs, Hubstaff helps makes time tracking faster than ever. The best part about Hubstaff is that it runs on all commonly used browsers such as Linux, Mac, iOS, Windows, and Android. It can integrate with 30+ project management tools, including PayPal, Payoneer, and Quickbooks.
Product Strengths:
Advanced Tracking – While users can manually and digitally log hours spent on each task, Project managers can take screenshots of their team member's as they work. Employee performance can also be tracked by recording their mouse and keyboard activity. As practical as this feature is, it can be turned off as per client or employee need.
Centralized Management – A centralized dashboard provides a uniformed view of the entire team's activity and performance. The display on the dashboard is split into easily manageable divisions of recent activity, total budget spent on a project, a total number of projects worked, the number of active members, total hours billed and weekly report.
Apart from the dashboard, users also have the option of switching between different timesheet views. There is the Calendar view, daily view, and weekly view.
Advanced Reporting – When you're done billing hours and tracking total hours spent, Hubstaff tracker steps in to automatically generate a complete time report for you. Reports can then be easily exported to an external source via email
Advanced Monitoring – Hubstaff internet monitoring feature allows users to track how much time each team member spends on every website during work hours.
Staff Scheduling – Online scheduling app in Hubstaff enables project managers to track the attendance of each team member for his/her assigned role. The app has a built-in reminder that sends an alert each time a shift is missed or becomes overdue.
Product Weaknesses:
Non-flexible manual logging of minutes.
Lack of flexibility of different time zones between two and more teams working in different regions
Expensive to use for large teams
Pricing:
Free Plan – Single User. Limited Features
Basic Plan – $208/month. 50 users. Limited features
In conclusion, investment in a good time tracking software can save you heaps of hours on top of valuable resources otherwise unintentionally wasted in perusing through an overly complicated tool. Make your workspace easier to manage by giving anyone or even two of the above-mentioned time tracking software.
Time Doctor is an employee time tracking software that helps you and your team get a lot more done each day. It provides detailed analytics of where time is spent in the work day. You can view applications and websites visited when working and screenshots of the computer screen every few minutes while your employees work.
Time Doctor is straightforward and easy to use – create a project, add a task, then just start doing it. It records time on each task, takes occasional screenshots, records applications and websites accessed. It also provides a client interface which can be used when billing client projects. It can also be integrated with over 32 apps including Zapier.
Product Strengths:
Easy to set up – Time Doctor is very easy to set up and user-friendly. One can start using it in literally no time. The time to tasks created under projects is recorded once the user starts the timer.
Idle time notification – If the user is idle for certain time, it alerts them to check if they are working or are on break. It also puts the user on break if it finds them idle for longer time.
Detail reporting – The reports are available in chart as well as tabular format. The reports can be filtered daily, weekly, monthly or custom date range. There's a client report view available which can be shared with the clients for transparent invoicing.
Integrations – Time Doctor's integrations with all top apps provide enhance functionality. The Zapier integration has opened doors to be able to connect with hundreds of other apps with Time Doctor.
Product Weaknesses:
Payment/invoice functionality missing
No invoice tracking
Pricing:
Free Plan – limited-feature free plan
Pro plan – $9.99 / user per month