Since the inception of lean Agile project management, the organizational paradigm has inclined, more or less, towards managing remote teams that can work from anywhere rather than office-based staff.
There are several reasons why they did that, but our main concern regarding this article is how they keep track of all of the billable hours that their employees are putting in on a daily basis.
Sure, they can trust the word of their employees, but this is 2022 and we have incredible online timers that can easily track the time and the overall productivity of the employees that they are putting into their work.
So, in this article, we are going to talk about 7 of the best online timers that you can find on the market right now, to keep your team in check.
7 Time Trackers to Track Your Billable Hours
Here is a list of the trackers that we are going to talk about in this article.
Let's take a look at all of them in detail and find out how they can help you to keep track of your billable hours with ease.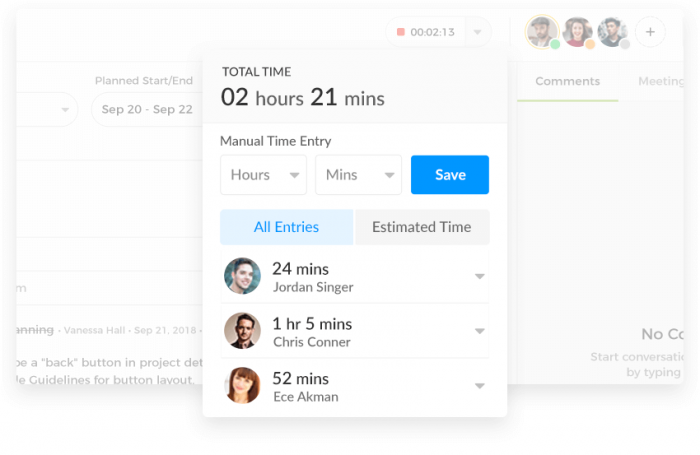 One of the leading project management applications on the market right now, nTask is an incredible online timer that allows you to keep track of the billable hours that your employees are putting in and they can even keep track of those hours themselves, using the interface.
Other than that, the application is fully equipped with some incredible project management features that allow all of the managers in the organizational paradigm to keep track and manage all of the other activities of their employees regarding the project development project.
Key Features
Timesheets
Multiple board views
Checklists
Public links
Activity logging
Due date tracking
Task filters
Meeting follow-ups
Activity tracking
Notifications
Calendar sync with calendar apps
Issue management
Project risks
Pricing
There is an incredible free trial available for use if you want to check out the software before purchasing a subscription
The paid subscription of the application starts at $3
nTask devs also released a dedicated Kanban feature that helps to visualize and execute project plans effectively. As of right now, over 100K+ users from across 155 countries are reportedly using interactive Kanban boards to throttle their productivity by tenfold.
Use The Best Free Online Timer, nTask.

Manage time of your tasks, projects, timesheets and more in one place. Sign up today!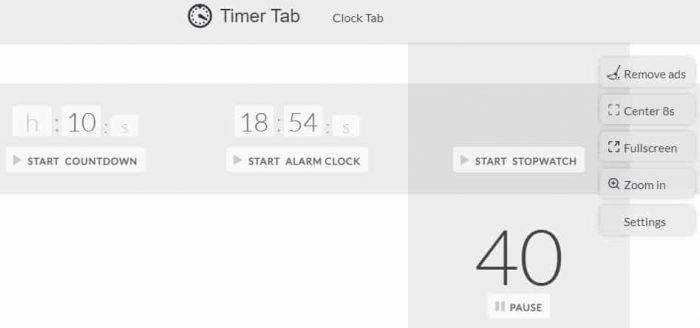 Another great example of an online time tracker is Timer Tab. The application is incredible in setting up a timer for your routine task and also helps you track open-ended projects with a stopwatch.
The application is incredibly intuitive and the interface is so easy-to-use that you are not going to have any issues being a master of it from day one.
Key Features
Using the application, you can work on and track a lot of different tasks and their respective times
You can also use the application for your daily alarms, timers, and stopwatch activities
The application provides you with a multifunctional interface with a lot of visual noise
You can perform a lot of different fixed and open-ended tasks using the application
Pricing
This online timer is free to use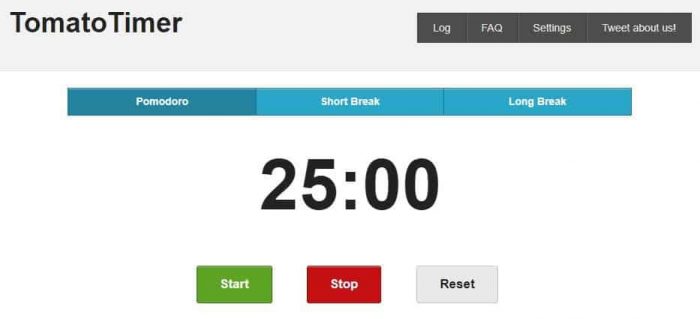 The Tomato Timer application is an incredible tool that was created with the Pomodoro Technique in mind. Don't know about it? Well, basically what it does is that it involves breaking your whole work-day into many different 25-minute chunks which you can use to complete your work and be more productive.
Using that logic, the Tomato Timer can help you select several short 5-minute or 10-minute Pomodoro-styled break times that can help you to easily track your billable hours.
The application is full of different keyboard shortcuts and other useful features that you can use to work more and spend less time fiddling with the application.
Key Features
Using the application, you can easily track all of your routine tasks and processes
It can easily help you eliminate any time-wasting activities from your schedule and helps you to work more productively
It helps you to increase efficiency and ultimately helps you to be more productive
Pricing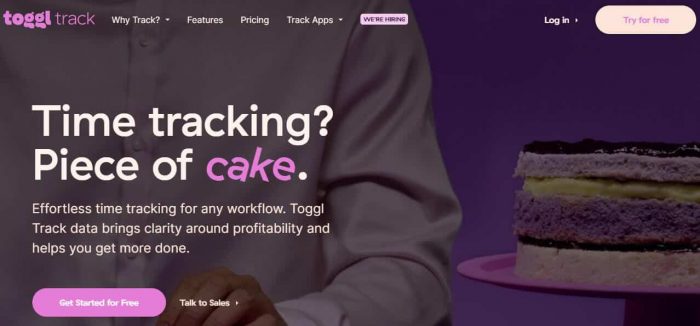 Truly one of the best online timers on this list is Toggl Track. It is an incredible application like nTask which allows you to save all of your timing information regarding your tasks and processes into a cloud-based account which you can later access from anywhere around the globe.
The application can easily help you analyze your data with its easy-to-use reporting suite.
Here is a list of some of the other features that this application has to offer.
Key Features
Using the application, you get a wide range of time-tracking options that allow you to track and manage all of your tasks and the times associated with them easily and effectively
You can also use the application to manage a team and also track their billable hours easily and efficiently with the help of the amazing interface that the application has to offer
You can also analyze your overall efficiency over longer intervals while using the application
Pricing
There is a free version of the application if you want to check out the software before purchasing a paid subscription and get to play with some extremely cool features
The Starter package of the application is priced at $9/user/month
The Premium package of the application is priced at $18/user/month
If you want to purchase the Enterprise version of the application, you have to contact the company so that they can custom design a subscription for you, according to your needs and requirements
Looking for more Toggl like apps? Check it out:
15 Best Toggl Alternatives for 2022 & Counting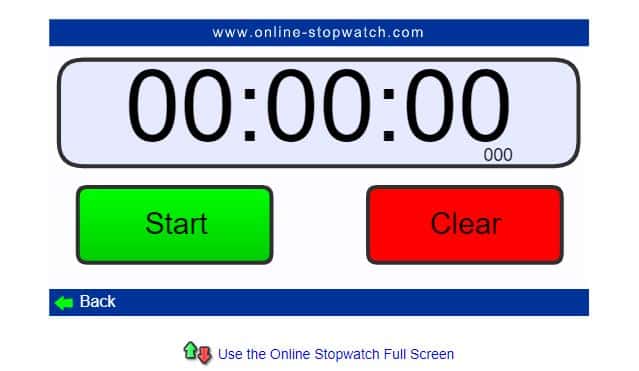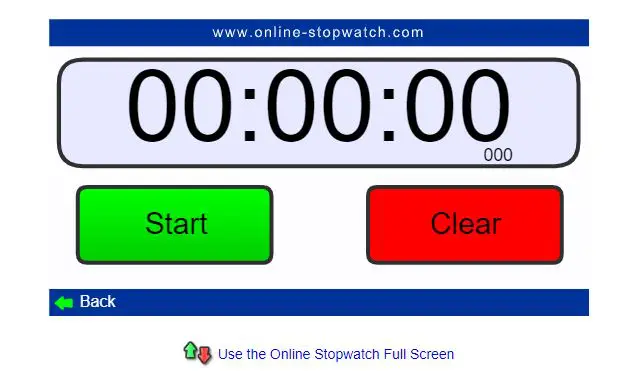 If you want the simplest and yet most effective online timer, then you need to check out Online-Stopwatch. This simple tool doesn't waste time with unnecessary features and quirks to get your attention, rather it does what it offers and the rest is history.
Key Features
You can use it to time all of your billable tasks
You can also use it as a countdown generator for your activities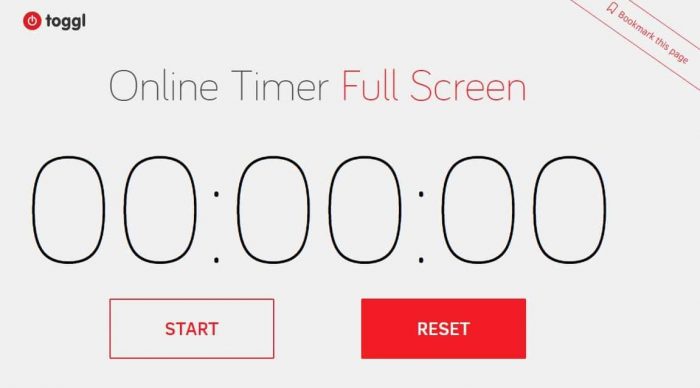 If you don't want to check out the entire toolset of the Toggl Track application and just want to use an effective online timer to keep track of your billable hours, check out Toggl Track's Online Timer. It has an incredible interface and it is no-nonsense when it comes to time-tracking.
Key Features
Free to use
100+ integrations
Exceptional time-tracking tool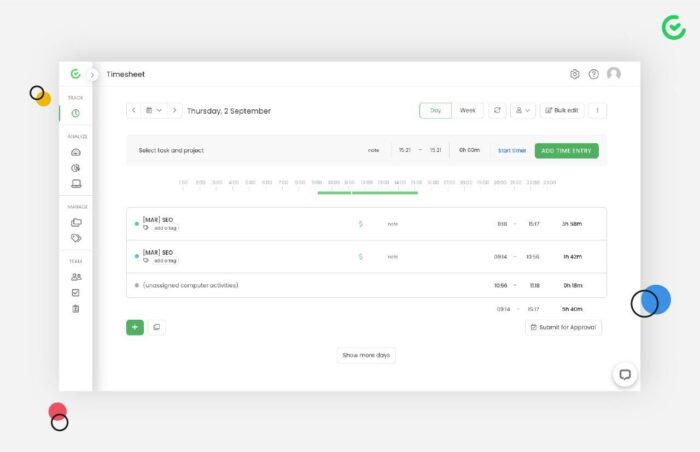 If you need a robust time tracking system with an online timer, choose TimeCamp! It tracks working hours and automatically fills timesheets with time entries so you and your team can reduce time spent on administrative processes.
TimeCamp ensures your team's robust reporting, which is a massive help for daily performance analysis. Attendance tracking streamlines the workflow management; you can see when your employees are clocking in or out, their vacations, sick leaves, or remote workdays.
With TimeCamp, you can set and track each project's time and money budget. Don't forget to assign tasks as billable or non-billable to streamline the payroll.
Key features:
Automatic time and activity tracking,
Daily and weekly timesheets,
Wide range of preset and custom reports,
Billable/non-billable hours,
Attendance management with timesheet approvals,
Invoicing,
Custom management roles and Guest features,
High availability: web timer, desktop app, mobile app, a browser extension for Chrome and Edge,
Direct integration with 30+ tools
Calendar integration
Report/Invoice exporting
Pricing:
Free 14-day trial and free plan available for unlimited users, it includes e.g., unlimited projects and tasks
Paid plans start at $6.30 per user per month
Online Time Trackers are Kind of a Big Deal
As we said earlier, we handpicked these online time trackers in terms of their effectiveness.
There is plenty of other fish in the sea. If we failed to mention your all-time favorite time trackers on this list, feel free to send us an email. We'll gladly oblige.
Good luck and Happy nTasking!
---
Related Articles: