Toggl is a popular time tracking tool that has recently incorporated Toggl Plan and Toggl Hire into their feature list.
Predominantly a time tracking app, apps like Toggl have gained popularity because of the benefits that time tracking can provide to organizations and teams. You can check productivity, identify billable and non-billable hours, and streamline invoicing processes.
If you are looking for a time tracking tool or have been using Toggl but feel that the app does not offer everything you need, you have come to the right place.
With so many such apps to choose from the choice can often become quite confusing.
That is why we have come up with this list of the best Toggl alternatives for your team.
So, let's get to it!
Why Look for Toggl Alternatives?
The first thing to consider is why you may want to look for a Toggl alternative in the first place.
While the application is great and offers a range of useful features, certain elements in the app may not reach the mark for what you are after.
If you are looking for an application that offers you a complete range of features then Toggl may not be for you. The application does not provide features such as invoicing or scheduling.
As a time tracking tool, it does incredibly well, but outside that realm the possibilities that Toggl offers are limited.
Moreover, while the tool offers reporting analytics and monitoring features, certain users have not been satisfied with what is offered and are left wanting more.
While Toggl offers a free version, this version does not offer all the features you may want, and to access more features arguably you have to pay a somewhat hefty fee as compared to some of Toggl's competitors.
So, if it seems that Toggl is not the software for you, let's look at some of the Toggl alternatives that are available to consider.
20 Best Toggl Alternatives to Date
Here are our top picks for Toggl alternatives you can use today.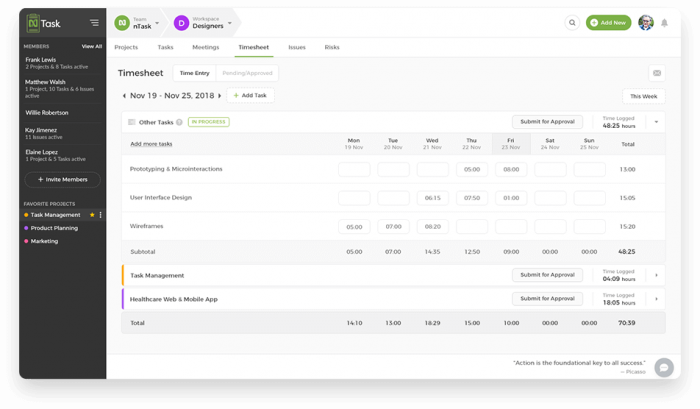 nTask is a project management tool that offers a wide range of features including a timesheets module with time tracking abilities and therefore makes the top of our list as our top pick for the best Toggl alternative.
With nTask you can not only access time tracking features but also all those features that you could need to manage your projects and tasks with ease, all from a single platform.
The tool is easy to use with a clean user interface making it a great choice for teams as they do not waste time getting accustomed to the tool.
Key Features:
Pricing:
A basic plan which is available for free
A premium plan for $3/month, per user
Business plan for $8/month, per user
Customizable Enterprise plan
nTask is the Best Free Toggl Alternative.

Manage all your tasks, projects, timesheets and more in one place. Sign up today!
2. TSheets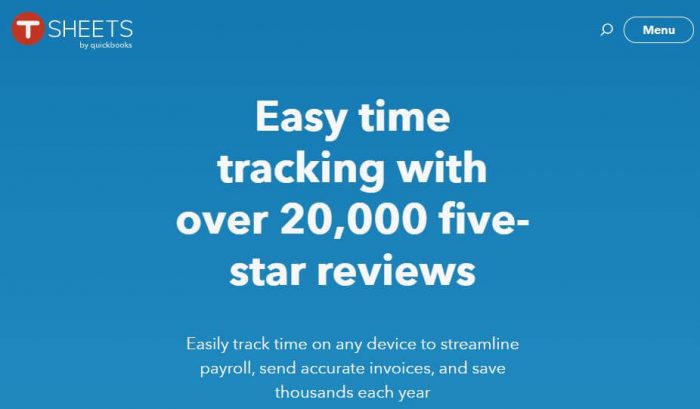 TSheets is the time tracking tool for you if you are looking for an application that allows you to track time on the go.
Therefore, we had to include TSheets in our list, especially considering the rise of telecommuting and remote working. TSheets was designed with remote teams in mind and is ideal for field sales, or support teams.
The software lets you track time from any device with its web or mobile application.
Key Features:
Supports both online and offline time tracking
GPS features let you track in real-time
You can even choose to get automatic time updates on the entry or exit of specific locations with the Geofencing features
Customizable reports
Pricing:
Elite plan for $10/user, per month
A premium plan for $8/user, per month
3. Rescue Time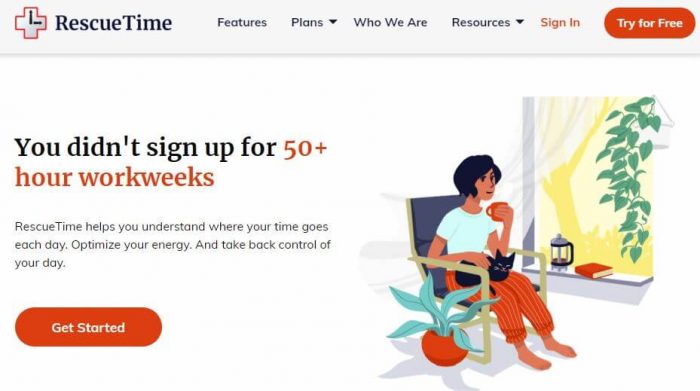 Rescue Time is the next software on our list.
As a time tracking software this application offers more features than those that you would get with Toggl. Apart from being a time tracking software, Rescue Time can also be seen as a distraction blocking tool.
Rescue Time aims to get your team working more efficiently and productively. Although it should be noted that the tool is not to be seen as an employee monitoring software as Rescue Time ensures that complete control of the application is in the hands of the user, not the employer.
Key Features:
Ability to block distracting websites with the help of focus time block pop-ups
One-click timers, that also allow for offline time tracking
Detailed reporting
Measure how long you spend on documents, apps, and websites
Pricing:
Starting from $6/user, per month
Get more apps like RescueTime:
26 Best RescueTime Alternatives 2021 [Review and Pricing]
4. Time Doctor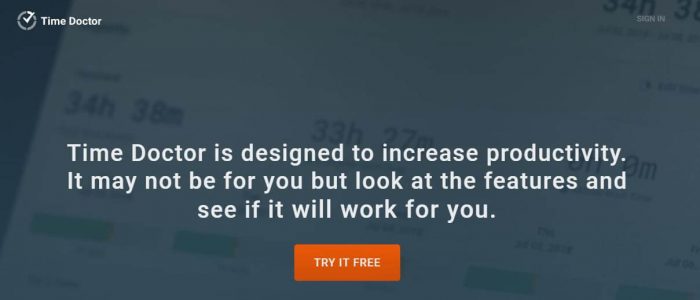 Time Doctor is another time tracking and time management software.
This software allows you to track time and activities with employee monitoring. The tool is used by many businesses for its easy automated time tracking that generates timesheets and creates reports.
Key Features:
Payroll setup and creating timesheets
Daily and weekly reports on employee engagement
Real-time progress can be determined through screenshots the application takes
Distraction alerts to keep everyone focused on work
Pricing:
The basic plan for $7/user, per month
The standard plan for $10/user, per month
A premium plan for $20/user, per month
5. Mavenlink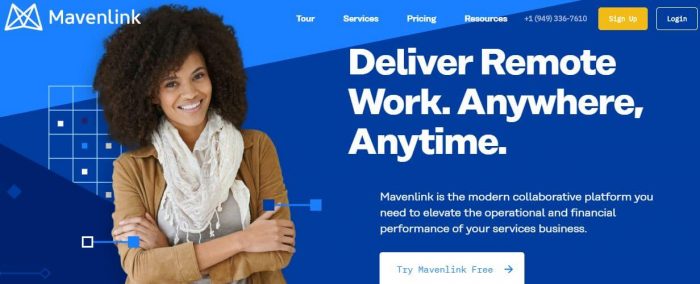 Mavenlink is a Software as a Service platform for professionals of different businesses.
The software provides project management, resource management, and time tracking in a single platform.
We had to include Mavenlink in our list of top Toggl alternatives for the feature-rich platform Mavenlink provides along with time tracking abilities.
Key Features:
Reporting features
The ability to track in real-time project expenses, project costs, and project fees
Pricing:
Contact provider for pricing plans
6. TrackingTime
Up next is TrackingTime, TrackingTime is a tool that provides great customization options regarding your project, client, or service thus being ideal an ideal solution for both billing and invoicing.
The app is simple in design making it a great choice if you want to avoid wasted time onboarding your team, and also is a great fit for remote teams.
Key Features:
Automatic time tracking
Project-based time tracking
Timesheets with detailed statistics
Security features for your employees' privacy
Pricing:
Available for free
Pro yearly for $5/user, per month
7. ProofHub

ProofHub similar to nTask is a complete project management tool and therefore provides advanced features that you may be missing in Toggl. That is why it is the next pick on our list of the best Toggl alternatives.
With ProofHub's time management features employees can know where they are spending time while employers and team leaders can get these recordings on easy-to-use timesheets.
Key Features:
A timer allows you to accurately record time spent on tasks
Option to set time estimates
Ability to export timesheets for easy invoicing
Reports for detailed data
Pricing:
Ultimate control plan for $89/month
Essential plan for $45/month
8. Harvest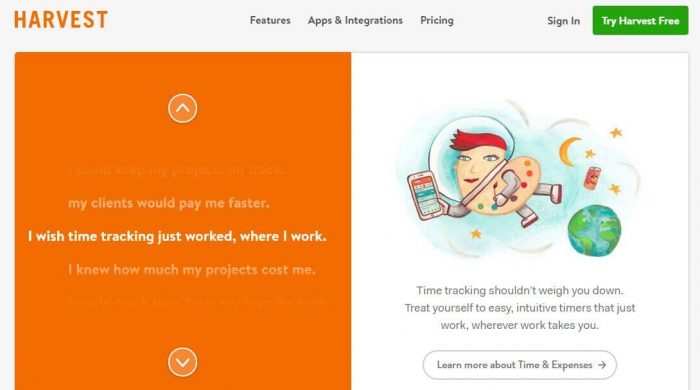 Harvest is a simple to use time tracking tool that also provides features for invoicing. The app allows the whole invoicing and expensing process to be streamlined and comprehensive, making it our next Toggl alternative pick.
The software is available for multiple devices including; iOS and Android and Macs. You can also access it from Chrome and Safari extensions.
Key Features:
Timesheets and data summaries
Invoicing features based on billable hours
Visual reports
Ability to easily track time and expenses
Pricing:
Starting at $12/seat, per month
9. TimeCamp

TimeCamp is a time tracking software that provides automatic and invisible time tracking. You can track the time that an employee uses company-owned hardware, or they are using office space.
The software is a fully-fledged time tracking & time management tool with features including website and application monitoring, as well as the ability to take screenshots.
Key Features:
Ability to track time even if offline
Ability to track both time and attendance automatically
Monitoring through the use of screenshots
Idle time tracking
Pricing:
Solo plan available for free
The basic plan for $5.25/user, per month
Pro plan for $7.50/user, per month
Customizable enterprise plan also available
10. Clockify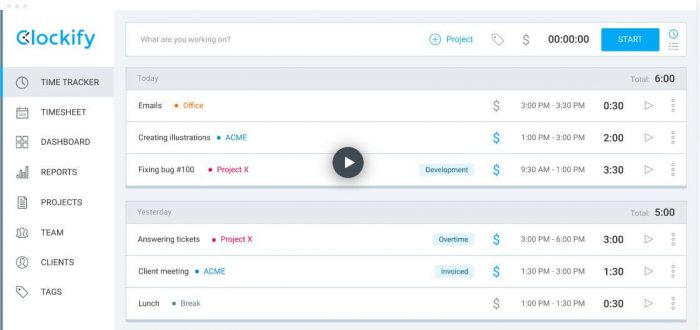 With Clockify you and your team can easily track hours spent during work for individual projects.
Clockify is a great option if you are looking for a free Toggl alternative.
The application displays tracked time through easily readable reports that help you manage your team's productivity on the fly.
Key Features:
Customizable time reports
Ability to track time through a stopwatch or add time manually
Ability to create billable hours for easy invoicing
The application works across different devices in the form of desktop, web, and mobile application
Pricing:
Available for free, you simply need to sign up
11. Staff.com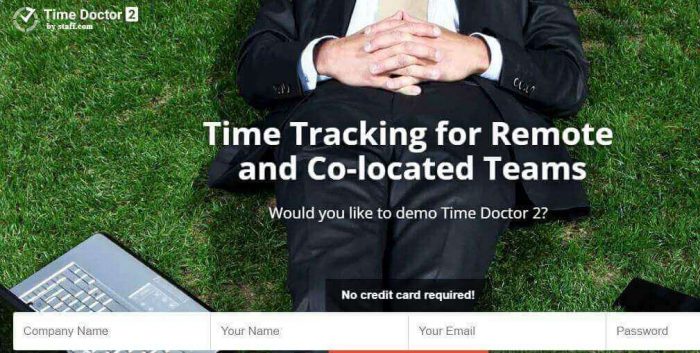 Staff.com (part of Time Doctor) is a great time tracking tool if you are looking to monitor your team's productivity and they are working remotely or are co-located.
With Staff.com's strong API you can build fully automated, custom solutions for just about almost any tool.
Key Features:
Ability to monitor web and app usage
Monitor employees through Staff.com's screenshots feature
Track time on an hourly, daily, weekly, or monthly basis depending on your needs
Ability to analyze your company's working trends
Pricing:
Growing teams plan for $10/month, per user
Contact for pricing for larger teams
Contact for pricing to host the software on your server
12. Hubstaff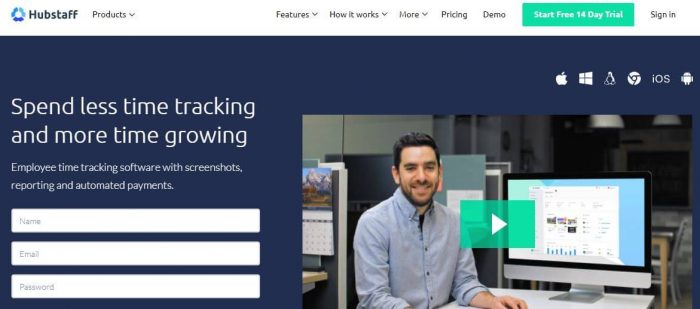 Hubstaff is another time tracking software that allows you to track your employees' time through a simple desktop, web, or mobile application.
The tool is available for Windows, iOS, Mac, and Linux.
Key Features:
Easily create payrolls
Ability to track both holiday or time-off requests from the platform
Geofencing features
Automated timesheets
Idle time indicator
Pricing:
The basic plan for $7/user, per month
A premium plan for $10/user, per month
Enterprise plan for $20/user, per month
Also available in a plan free of cost
13. Paymo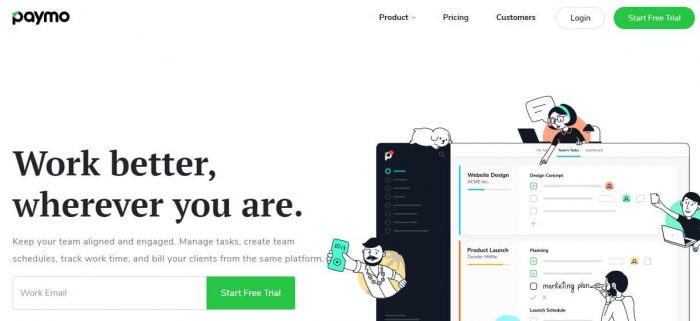 Paymo is one of the top project management software but also provides time tracking features making it a part of this list of Toggl alternatives.
While users may feel, as compared to other tools in this list, Paymo's time tracking features are limited, we still had to include it due to its overall benefit to users.
With Paymo you aren't only tracking time but also have features to help with streamlining your billing processes and reporting.
Key Features:
Built-in stopwatch time tracker
Client invoicing
Reporting features
Ability to track time even if offline
Pricing:
Small office plan for $9.95/user, per month
Business plan for $15.79/user, per month
14. ManicTime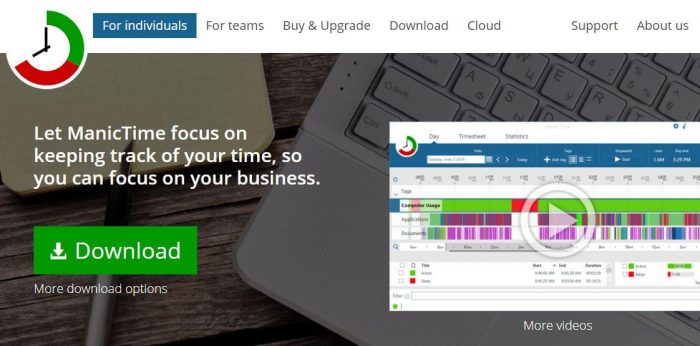 ManicTime is another great time tracking tool ideal to track time on the go.
The software helps you track the time spent working while also tracks the time you spend away.
ManicTime also memorizes which websites you visited along with which documents you worked on giving you a true depiction of the time you spent.
Key Features:
Auto-tagging ability to create work activities
Reporting features
Ability to track time when offline as well
Timesheet feature
Pricing:
ManicTime is available for free
Or you can choose to purchase the license for $67
15. FreshBooks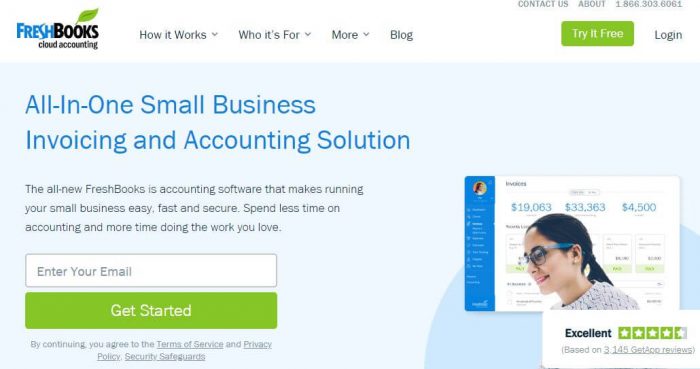 FreshBooks is an invoicing and accounting software that is perfect for small teams. The tool comes with time tracking features as well.
Key Features:
Customized invoicing
Time tracking by project
Expense tracking
Time tracking by client
Attendance tracking
Customizable billing
Pricing:
Lite plan for $4.50/month for 5 clients
Plus plan for $7.50/month for up to 50 clients
A premium plan for $15/month for up to 500 clients
16. DeskTime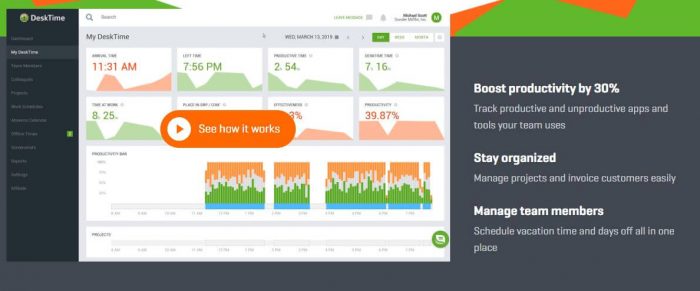 DeskTime time tracker works automatically from the moment you turn on the computer to the moment you turn it off. It is the easiest time tracking machine and does all the work itself, you are not required to enter the date and time manually. It generates results automatically so you can rely 100% on the data without any rechecking.
Key features:
Automatic and offline time tracking
Private time option
Document title tracking
Invoicing
Automatic cost calculation
Teams contact
Customized reports
Absence calendar
Shift schedule option
Third-party integration
URL and app tracking
Mobile app and can be used on several other devices
Easy to screenshot
Project tracking for reliable data
Pricing:
Basic/lite – Available for free
Pro – $95 per month
Premium – $124 per month
Enterprise – $190 per month
17. TMetric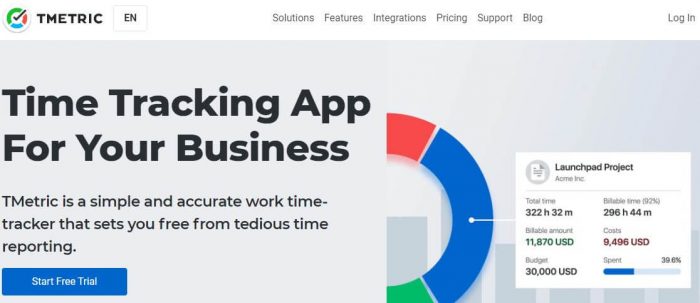 If you want to grow and streamline your business, TMetric is the app for you. The tool will help you satisfy your clients, gain higher profits and make your team happier and more productive. With TMetric's flexible reporting system you can analyze incomes and prevent expenditures.
Key features:
Captures and control every task you work on through time tracking
Sets billable rates and creates easy invoicing
Helps in project management
Team management monitors the activity and productivity of your team
Manages the task at an effective work pace.
Controls team's attendance and offs the day excluded from the work schedule.
Time syncing through various platforms
Can be used on various devices
Pricing:
Free – 0$
Professional – $5 per month
Business – $7 per month
18. Sage HR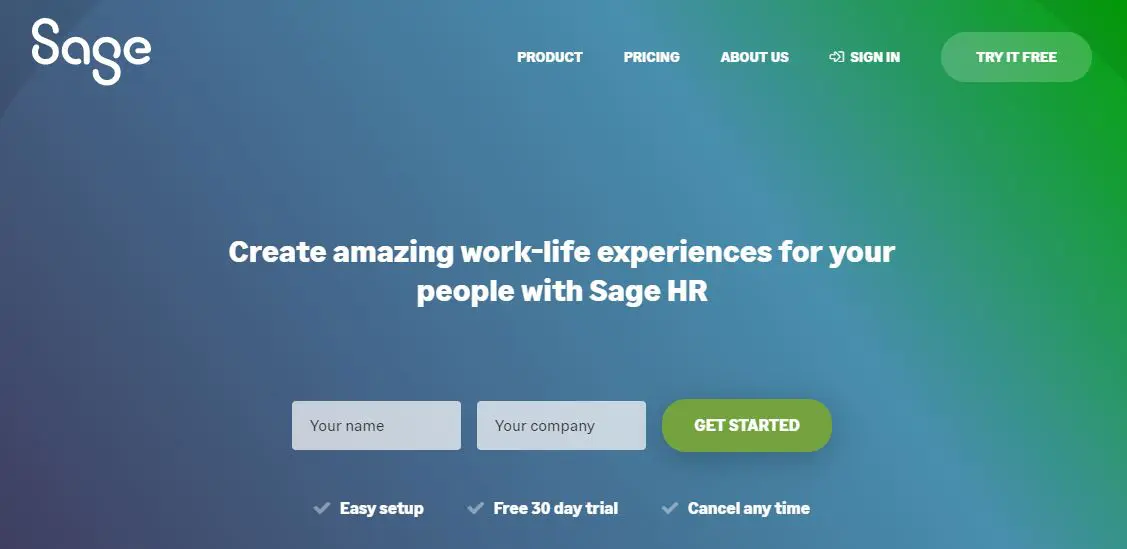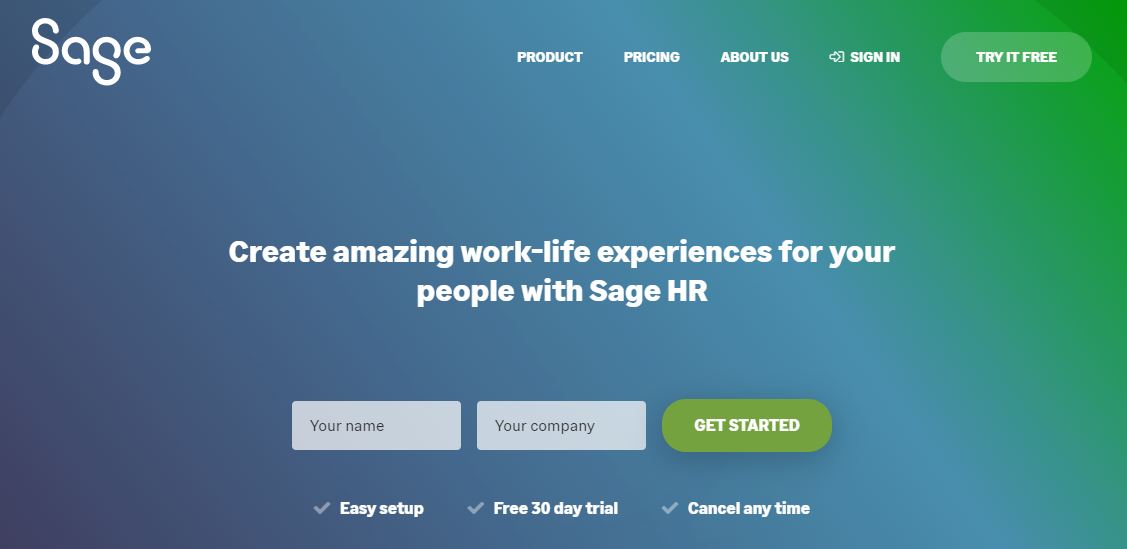 Sage HR is a great Toggle alternative that helps teams to create an amazing work-life experience. It helps to boost productivity and maintain an effective track.
Moreover, all you have to do is update your employee's database, and automate your HR processes and you're all set to get meaningful insights. These reports help you improve your processes and keep an effective employee check.
Sage HR offers various features to automate your workflows.
Key features
Leave Management
Timesheets
Shifts Scheduling
Submitting and managing company expenses
Onboarding
Interactive HR reports
Mobile application
Multiple integrations
Pricing
The pricing plan differs according to the number of employees. Starting at $5.5 for one employee per month.
19. Buddy Punch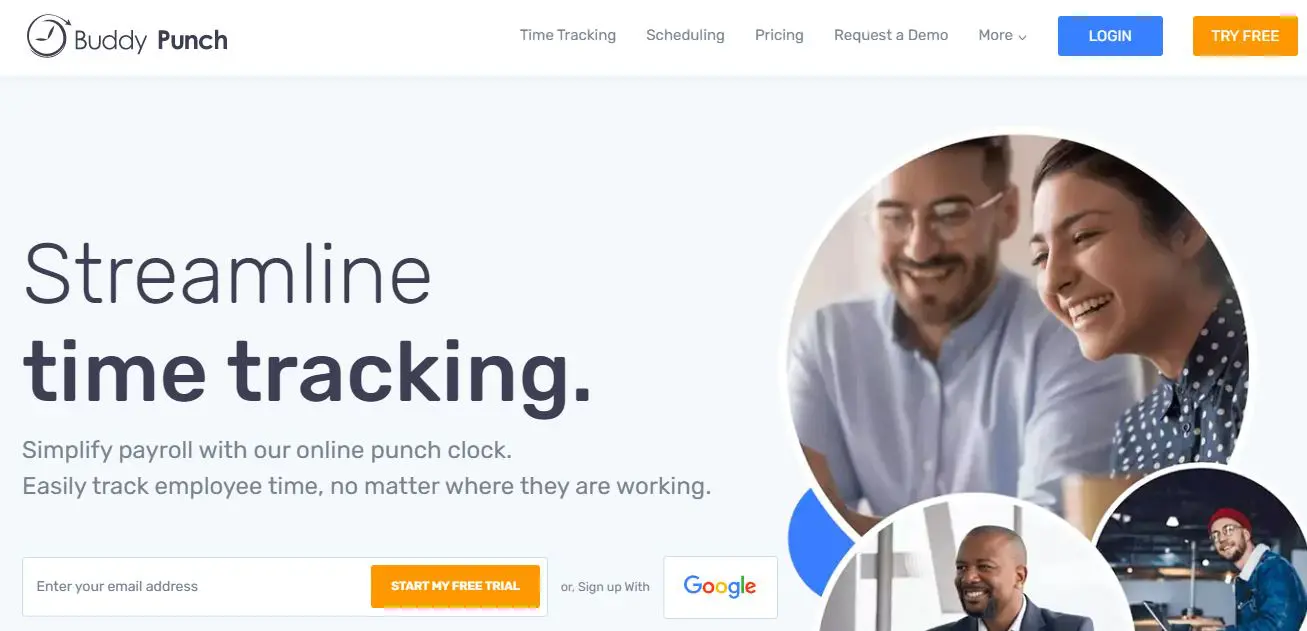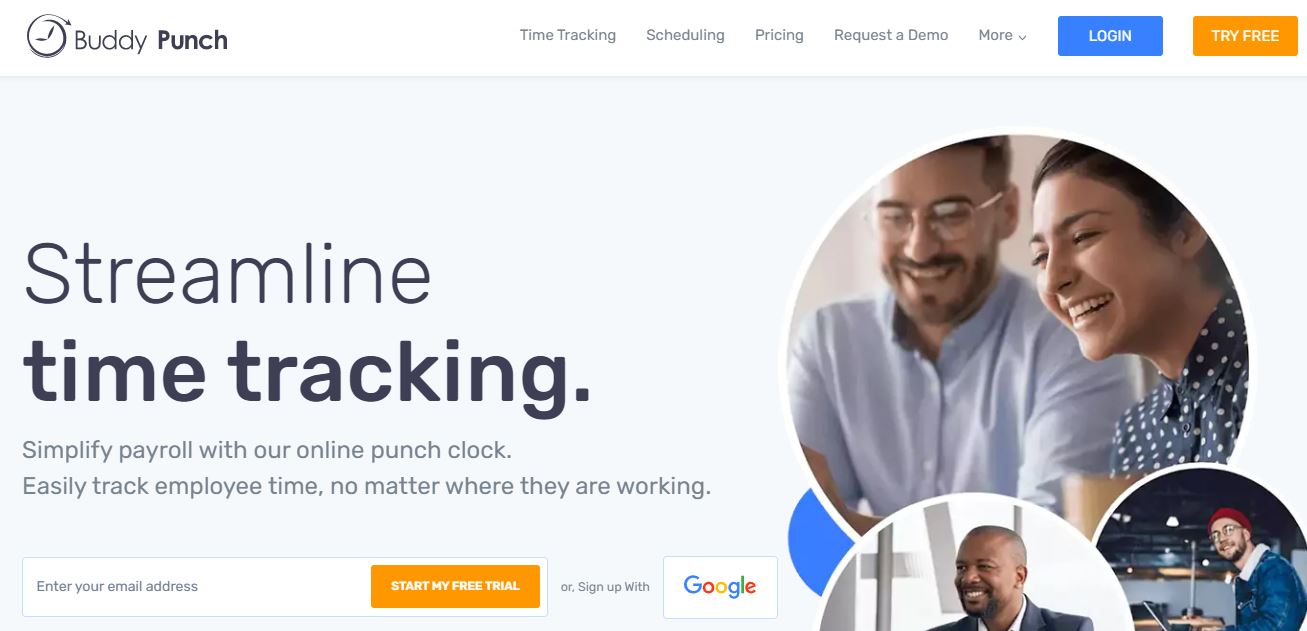 Buddy Punch is another great time tracking and scheduling solution. It is also a great Toggle alternative that helps you to streamline your time tracking management.
Thus, it is great to easily track your employees no matter where they are working from. so, stay ahead in your game and manage your team efficiently with Buddy Punch. It has a wide range of features to help you optimize your workflow.
Key features
Automatically manage the paid and unpaid time off
Run customizable reports
Monitor remote workers
Integrate with the payroll software
GPS and image tracking
Access via smartphone or computer
Real-time notifications
Pricing
The standard plan for $2.99 per user per month
Pro plan for $3.99 per user per month
Customized enterprise plan.
20. WebWork Tracker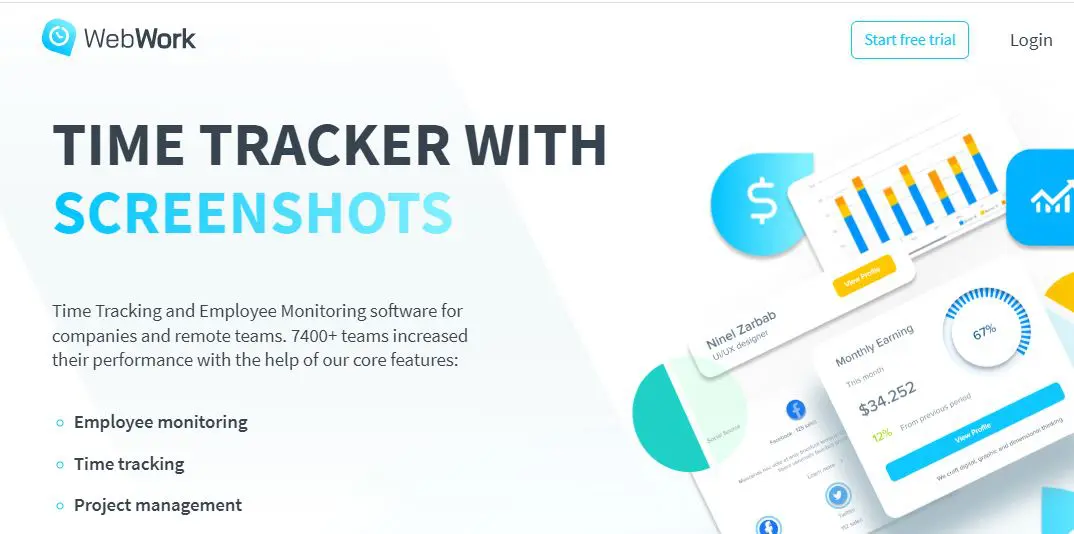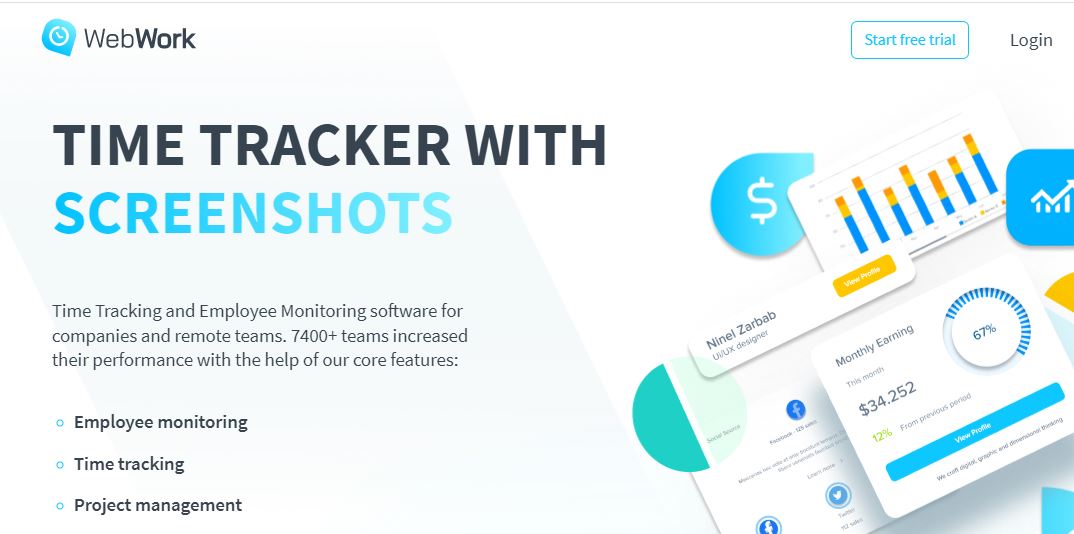 WebWork Time Tracker is a Toggle alternative tracker. As the name suggests, it is a time tracker in the first place, and a task management and communication platform, in the second. The tool offers a wide range of features for complete time and work tracking.
The tracker works on most platforms, including Web, Desktop, Mobile, and Chrome Extensions.
Key Features:
Task Management System
Screenshot Modes
Messenger
App and Website Usage Monitoring
Attendance Tracking
Billable Hours and Invoice Creation
Pricing:
Free – 7-day trial, plus 30 days of use and pay later
Basic – $2.99 per user/mo
Enterprise – Custom price for teams with 40+ members
Conclusion
There you have it, our top picks for the Toggl time tracking alternatives.
We hope this post helped to narrow down your options in making the right decision just that much simpler.
---
More Readings: