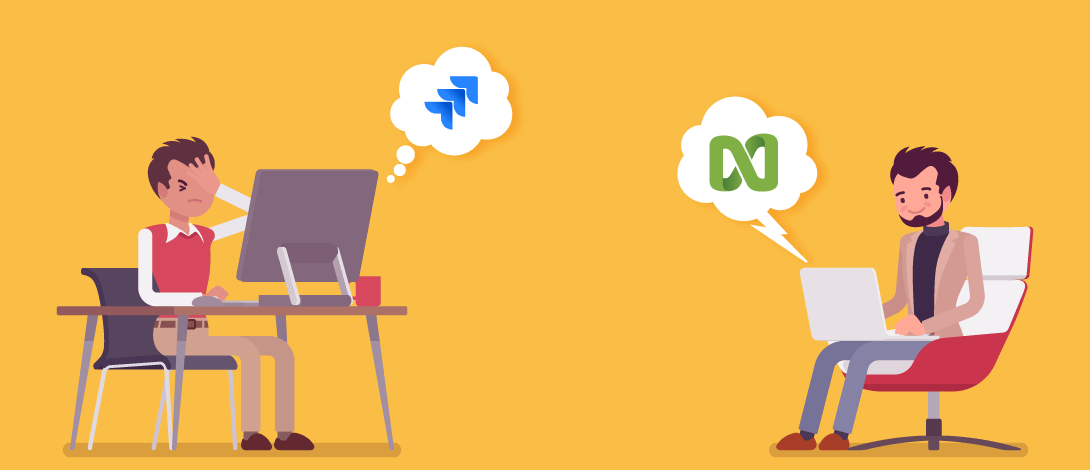 A few years ago, word on the block was: Jira is the jack-of-all-trades. Fast forward to 2019, Jira has still ranked as one of the top bug tracking and issue tracking software, and project management tools. According to Atlassian, Jira has over 75,000 customers across the globe.
And yet, there is an increasing amount of users, companies, and enterprises who feel its time to switch to another project management tool. How come?
We've formulated a list of key reasons that lead to Jira aversion:
The software is too complex – too many plug-ins required
Complicated Usability – learning curve of beginners takes days or an entire week
Overly-technical Design – fragmented user interest in a dull interface
Flexibility Issue – Requires extensive configuration. Hard to make changes in workflow and workspace.
Table of Contents
The 15 Best Jira Alternatives to Use in 2019:
Let's take a look at 15 of the best Jira alternatives with innumerable perks and benefits: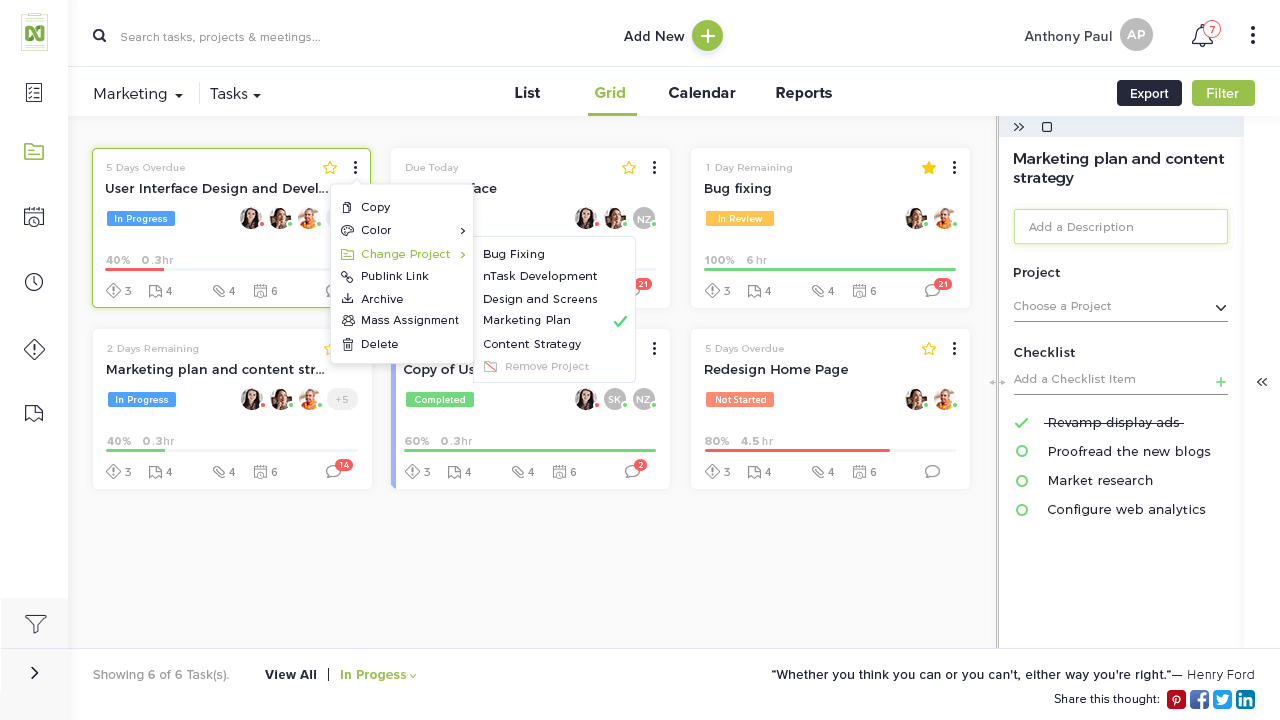 Fairly new on the market, nTask is still in its burgeoning state of development, with new features and AI that are being introduced as the tool matures. Its beautiful software design that is easy on the eyes as well as easy to adopt, is one of the many reasons why start-ups, solopreneurs, and even enterprises will readily switch to this newcomer.
What's the one thing that frustrates users into abandoning a tool regardless of how sophisticated it's machinery is? An overwhelming lot of features within features.
nTask was designed to erase all such complications. It's visibly simple and intrinsically basic foundation of design and functionality, earns it a favorable spot above Jira in this rat race of project management tools.
Design:
Cordial Interface: Quickly familiarize with the platform, with an easy-to-maneuver interface.
Efficient Usability: Shuffle through 3 different views (List, Grid, and Calendar) on a single window.
Sort Seamlessly: Organize your list of tasks, projects, and meetings via saved filters and export a copy of your modules in the form of Microsoft spreadsheet on your desktop.
Smart Search: Find and locate specific tasks, projects, meetings and more, from a dense pile of existing backlog.
Functionality:
Agile Task & Project Management: Interlink tasks, meetings and projects to avoid on-screen confusion. Assign multiple assignees to each module for maximum collaboration.
Methodical Tracking: Track the time spent on each task through self-generating time sheets and monitor the progress of each project in reference to its weekly activity in simple-to-read Gantt Charts. Create and monitor resource planning as well as project budgets with the use of a simplified Project Planner.
Proficient Risk Management: Identify and assess potential risks and their frequency of occurrence through features such as risk matrix and pie charts
Rigorous Issue Management: Create issues and assign them to relevant tasks. Manage their severity, priority, and status to keep everyone on the team updated.
nTask is the new choice for today's Agile teams

Unlimited issue tracking, team management, task management, and more.
One of the most comprehensive, head-to-head Jira alternatives, Asana is an enterprise favorite still leading the race as strongly as ever. Asana is most valued for the perfect combination of wide-ranging project management features and collaboration tools it proffers for the ease of individual users as well as enterprises.
One striking aspect that supplements Asana's worth in comparison to Jira and other project management tools out there is the feature of Change Management.
 Design:
Friendly Visualization: Kanban Boards that assist efficient navigation through multiple projects and modules on one screen. Gallery view of attachments and files for each project separately.
Innovative Usability: Use case tabs for each purpose such as delegation, collaboration, organizing for smoother task management.
Workflow Interface: Large-spaced, separate boards for workflows such as product roadmaps, recruitment, and editorial calendars.
Customize Workspace: Set task assignees, their status, scope and priority level for each project separately. Set reminders for due dates.
Functionality:
Agile Management: PRINCE2 methodology to help define responsibilities and roles to each team member. Create sprint plans, milestones, and launch dates to keep the entire team up to date and on the same page.
Smart Tracking: Dashboards, custom fields and task dependency feature that allow project managers to keep a birds-eye-view on who's doing what and when. Prioritizing
Synchronized Reporting: Dashboard project report assists users to get a quick summary of the lifecycle of all their projects on a single screen. Export these reports to Google Analytics for a more in-depth analysis. Messaging app that enables asynchronous communication between a team member and project manager.
Teamwork is a well-established online project management app and one of the best Jira alternatives available. Much like any other vouched-for tool, it has an impressive collection of features to assist project managers in their feat.
Its strongest suit, however, is the range of collaborative tools it offers to enhance team communication and productivity.
Design:
Intuitive Interface: Interactive view boards that can be adjusted to personal preferences
Flexible Navigation: Horizontal and vertical hierarchy panes that provide efficient access to all modules on a single window
Simplified Planning: Simplified planning sessions for each phase of a project from brainstorming to completion.
Functionality:
Efficient Tracking: Visualize, track, and monitor the project and team performance using beautiful Gantt Charts
Enhanced Teamwork: Break down tasks into greater details, appoint multiple assignees and send out task-reminders via SMS and emails. Enables users to set milestones for effective team communication.
Expense & Budget Reporting: Create customized invoices and time reports and export them as Excel, CVS or PDF.
This tool is no stranger to agile project management teams. Pivotal Tracker facilitates focused collaboration between software teams in a simple, fun to use manner. Optimized to assist teams of all sizes, Pivotal Tracker is a powerful tool with standout features tailored to simplify the workflow and is a great alternative to Jira.
Design:
Multi-project Workspaces: Juggle multiple projects and responsibilities, side-by-side on
Efficient Usability: Helps new users in quickly getting a hold of the platform with easy drag & drop UI.
Labels: Organize and monitor tasks and activities with search labels
Functionality:
Automatic Tracker: an automated tracker that tracks timelines, team performance, project progress and much more
Analytic Tracker: Automatically generates team estimates and release-markers, based on past performance. Provides Project overview that displays project lifecycle, project trends, and project burnouts.
Story Blockers: Tracks potential risks and issues so the team can work on resolving them
This one goes without any introduction in the list of best Jira alternatives. Trello is an embodiment of simplicity and creativity that is otherwise difficult to find in most project management software.  It requires a minimum learning curve from its users and was designed to eliminate the frustration brought upon by overly complex management systems and routes.
Design:
Intuitive Views: Divides workload into lists, boards, and cards with drag & drop features for easy navigation
Quick Accessibility: Clear, self-explanatory tabs to help maneuver settings, boards, billing and team management.
Separate Function Panels: Each board has its own set of functions and tabs to carry out team and project management
Functionality:
Data Storage & Retrieval: Enables users to backup, encrypt and retrieve stored data from past projects. Filter feature assists users in finding specific cards from a clutter of existing pile.
Easy Formatting: Allows format of information saved on boards, lists and cards in a single click. Enables team members to vote activities performed within each board, list and card. Checklists within the cards can be turned into separate cards of their own. The email-to-board feature helps in converting emails into individual boards.
Friendly Customization: Boards can be customized according to personal preference based on color-coding and background wallpaper. Users can incorporate stickers and emojis into comments and card descriptions for interactive communication.
Celebrating only its second anniversary this year, ClickUp is one of the newest Jira alternatives everyone in the IT town has been talking about. ClickUp garnered as many as 13+ raving reviews from the likes of big beasts such as Capterra and Inc., within the first year of their launch.
So, what is it about ClickUp that made it to the top of the project management ecosystem in such a short amount of time?
Let's find out!
Design:
Often times, users abandon project management software due to the tools' long learning curves that only creates more frustration instead of ease.
ClickUp was designed to provide users with a management platform that is simple to use.
Easy & Quick Views: Analyze your projects and tasks in 3 flexible views, namely, List view, Box View and Board View.
Efficient Accessibility: Navigate and switch between different modules on a single screen with the help of hierarchy patterns, separate panes & bars, sorting options and filters that can be saved.
Drag & Drop: With hassle-free drag & drop feature, 'pick' your tasks and 'drop' them from anywhere to wherever. Do the same with ClickUp calendar. Drag & drop your tasks in your calendar to avoid additional typing from scratch.
Customizable Workspace: Customize your dashboard's theme color to your personal theme color. Choose the font and size of the text you want to write and communicate in. Switch to Dark Mode if you want a change of atmosphere in ClickUp.
Functionality:
Track & Report:
Team Tracking: Manage and report how your teams are working and on what tasks.
Time Tracking: Report and track estimated time slots for each task and track their completion using time trackers that come in as built-in plug-ins called ClickApps.
Activity Stream: Track your activity history as well as your team's by using the activity stream feature.
Collaboration Detection: Sync your tasks, so you can track certain particulars related to the task. These involve, tracking who views a task, edits it and comments on it. All in real-time.
Customize Functions:
Notifications: Manage notification settings by clearing read notifications and choosing when to receive notifications for a new task creation.
Status: Appoint a status for each project to keep your team in sync with the project lifecycle.
Priority: Organize tasks and projects based on their priority level.
Multitask Toolbar: Use the multitasking toolbar to manage and make changes in multiple tasks at the same time.
Active Collab is a cloud-based Jira alternative that is fairly easy to use and provides advanced project management features for all kinds of organizations. The software simplifies task management by providing easy shifting of tasks into relevant Kanban boards. It combines the features of task management, time tracking, and billing into one complete solution.
Design:
Simple UI Design: easy division of projects into tasks and subtasks, with smooth navigation for respective Kanban boards.
Advanced Labels: a wide range of labels for tasks to identify their current state, making progress tracking easy.
Intelligent Tracking: smart activity tracking feature for monitoring what has been happening in projects at any given day.
Functionality:
Expense and Cost Analytics: automatically calculate the estimated cost of a project and negotiate expenses with clients. Once the estimates are negotiated, mark them as 'won' and start working.
Customization; highly personalized workspaces where changes can be made conveniently according to personal task management needs.
Reporting; built-in reports catering to all categories of a project, like invoices, expenses, workload, and payments etc.
Easy add-ons: integrate projects and tasks with multiple applications through add-ons, and import all data for seamless communication.
Another free Jira alternative in our list is Wrike. With a list of high-end clienteles to own, Wrike provides project management platform to organizations of every size. With a growing number of subscribers and robust set of features, Wrike is still the first choice of many project managers. It provides one platform for visualizing all the details related to a project.
Design:
Intuitive dashboard: personal dashboards for all the projects and tasks giving a centralized view to all the activities, according to priorities.
Interactive activity stream: a holistic view of all the activities occurring in a particular project to stay in touch with all the recent updates.
Real-time reports: powerful analytics to generate multiple reports for tracking and sharing the progress of tasks.
Resource management: workload view for tracking the performance of each team member and assigning of tasks accordingly.
Functionality:
Budget management: accurately plan and calculate budget by tracking the time being spent on each task.
Collaboration: communicate, through comments, with the relevant team member within each task for assigning and monitoring the team activities.
User groups: customized user groups for sharing files with the relevant team members only, keeping data fully secure.
Hygger is a product and project management tool which provides an impressive set of features for Agile teams, because of which it made to our list of Jira alternatives. The software helps companies to work on projects through the idea bank that stores all the ideas relevant to product and project development and once approved, these ideas can be transferred to relevant Kanban or Scrum boards for further development.
Design:
Ideas roadmap: develop and share visual roadmaps for product ideas, depicting milestones over the course of time.
Simple visualization: Kanban boards for convenient and user-friendly visualization of tasks and their current status.
Quick filtering of ideas: through a priority matrix, quickly filter out the non-viable ideas and pick the best ones on priority charts.
Live activity stream: display all the activities associated with tasks on live activity stream to continuously update the team members.
Functionality:
Prioritized project management: ideas bank facilitating prioritized project and product development through backlogs and priority charts.
Tracking progress: time logs showing the time each team member took to complete a particular task, facilitating in performance reviews as well.
ICE prioritization: popular Impact, Cost, and Ease prioritization technique for product features to quickly decide the feature that needs to be implemented first.
#10 on our list of free Jira alternatives is Blossom. It's a simple project management tool built for remote teams and teams working on software products.
Design:
Visual workflow: major processes and developments related to product mapped out on a Blossom Board to identify relevant tasks and track progress.
Limited work-in-process: the time to shift a card from one stage to another is reduced to ensure only a specific amount of time being spent on a task.
Performance Analytics: an analytics dashboard that views all the relevant reports (burndown charts etc) related to the project on a daily, weekly, and monthly basis.
Functionality:
Powerful integrations: effortless integration with multiple collaboration tools makes communication smooth and data transfers uncomplicated.
Progress checks: manual reports on the daily progress of work sent directly to your inbox to stay in the loop with all the major developments happening within 24 hours.
File sharing: easy file sharing with team members through drag and drop options, mitigating the hassle of searching folders.
The next top Jira alternative of our list is LiquidPlanner. It's a comprehensive project management tool that caters both small and large businesses. Coming with a smart scheduler, LiquidPlanner automatically updates the overall task requirements when resources and priorities change. It also provides users with intelligent resource management and built-in time tracking features to effectively track each resource's work and bill clients respectively.
Design:
Smart Visualization: quick insights on project schedules and resource workload through smart visual reports showing task capacity and task completion requirements
Customized Dashboards: personalized dashboards that can be easily shared with all the relevant stakeholders to keep track of the project progress
Easy Navigation: smooth workflow visualization through customized Kanban boards whereby movement of cards is free of any technical glitches
Functionality:
Intelligent Tracking: through smart scheduler, keep an eye on the overall changes occurring in the project schedule and decide the next course of action accordingly
Streamlined Team Communication: effectively communicate with your team members through comments within tasks. Mention relevant members and share files easily
Real-time Project Reports: get instant real-time project reports to monitor the overall performance of the project
Built-in Budget Tracking: generate expense sheets for your projects to evaluate where the budget is being spent
Next up – Bitrix24! The software which primarily works on creating workgroups and centralized newsfeed for information exchange between your team members.
This free Jira alternative lets you create personalized to-dos, and helps to manage projects and tasks through extensive features ranging from Gantt charts, task dependencies, and Kanban workflows, to more systematic functions like employee workload management.
Design:
Friendly Interface: clutter-free division of features that are easily accessible and makes it easy for the user to quickly get a hang of the software
Interesting themes: a large collection of aesthetically pleasing themes to choose from according to your personal liking
Smooth Workflow: Kanban boards that help in easy visualization of the workflow and helps in smooth tracking of activities
Functionality:
Interactive Activity Stream: for quick team collaboration and sharing of relevant files, an interactive activity stream that keeps everyone updated
Efficient Project Tracking: monitor the project performance through beautiful Gantt charts and built-in time tracking features
Resource Management: through smart resource planning tools, manage resources and track the workload
Zoho Sprints is cloud-based project management software which is designed for Agile teams. Through Zoho Sprints, you can easily divide your complex projects into smaller, manageable tasks and subtasks and share updates with the entire team through an interactive feed, featuring the activities. Coming with personalized Scrum boards, the tool allows maximum leverage to users to manage their projects' workflow the way they want.
Design:
Beautiful Reporting: generate multiple Agile reports for tracking the progress of projects. Some of these are velocity charts, burnup and burndown charts etc.
Easy Usability: an easy to understand interface that makes tasks handling effortless
Project Dashboard: one-window dashboard for viewing the overall project progress
Functionality:
Drag and Drop Functionality: convenient drag and drop functionality to make adding things easier for the user
Comprehensive Meeting Module: schedule Sprint reviews and Retrospectives effectively through elaborate meeting module
Epic Management: organize and manage workflows across multiple Sprints and easily track performance
Another top Jira alternative to secure a place in this list is Teamwork Projects. The tool essentially helps teams to achieve group goals through smart workflows and intuitive collaboration features. Suited for both small and enterprise level teams, Teamwork projects provides task management, milestones tracking, time tracking and many other elaborate features – all under one roof.
Design:
Project Templates: pre-built project templates that can be easily copied or moved as many times as you want
Powerful Sorting: sort and find projects on the basis of powerful sorting filters and tags on files
User Stats: get a quick glance at where your project stands at the moment with visual user stats
Workflow Visualization: Kanban boards to visually show the overall workflow of activities
Functionality:
Project Activity Stream: get a snapshot of all the team's activities through the activity stream. You can add comments, attach files, and share with relevant team members
Project Roles: assign roles to each team member for better understanding the role each person plays in project execution
Milestones Tracking: link task lists to milestones, assign them to relevant team members and check them off once completed
Personalized Notebooks: create notebooks for customized content. Add details, organize by categories, and share with respective team members
The last Jira alternative of this list is Mavenlink. An enterprise-level business management tool which comes with a powerful project management module. A simple, yet comprehensive tool that provides an overall coverage to resource planning and project management needs of a company.
Design:
Simple User-Interface: easily create and manage projects through project templates, and easily monitor progress through project timelines
Work Breakdown Structure: categorize tasks, milestones, and deliverables into work breakdown structures for better management
Functionality:
Resource Management: manage resources at task level through resource estimation and resource scheduling
Portfolio Management: customized portfolio views for monitoring projects according to your preferences
Project Cards: get a quick glimpse of your projects' health through project cards
Interactive Feed: activity feed for sharing quick updates with team members
If you still find yourself unable to decide and feel doubtful about which tool to initiate your Jira transformation with, then take a look at the pricing table below for the paid plans that compares how cost-effective each of these tools is in comparison to Jira.
| PRODUCT | PRICING |
| --- | --- |
| Jira | $7 per user/month (annual plan) |
| nTask | $2.99 per user/month (annual plan) |
| Asana | $9.99 per user/month (annual plan) |
| Teamwork | $9 per user/month (annual plan) |
| Pivotal Tracker | $5 per user/month (up to 50 users) |
| Trello | $9.99 per user/month (annual plan) |
| ClickUp | $5 per user/month (annual plan) |
| ActiveCollab | $25 per month (5 members) |
| Wrike | $9.80 per user/month |
| Hygger | $7 per user/month (annual plan) |
| Blossom | No pricing information available |
| Liquid Planner | $45 per user/month |
| Bitrix24 | $31 (up to 12 users) |
| Zoho Sprints | $10 per month (5 users – annual plan) |
| Teamwork Projects | $9 per user/month |
| Mavenlink | $39 per user/month |
nTask is the new choice for today's Agile teams

Unlimited issue tracking, team management, task management, and more.
See also: