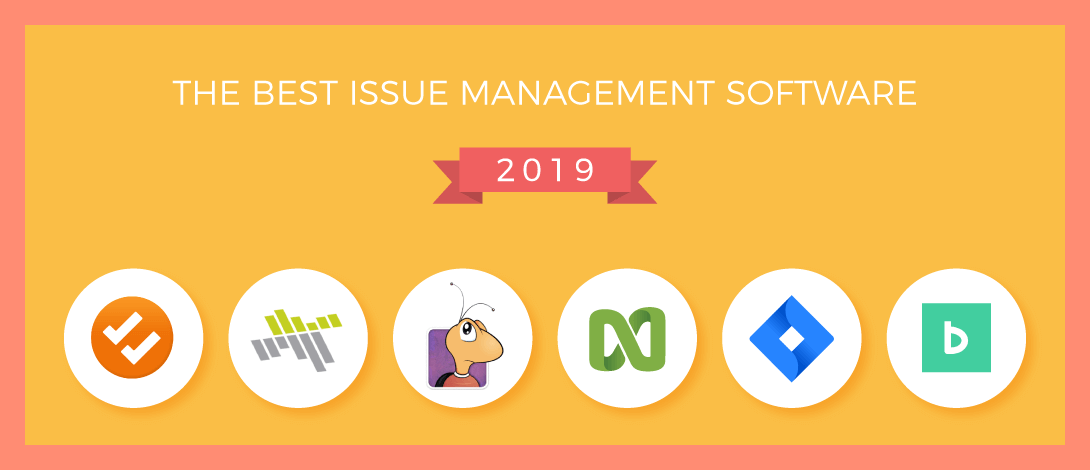 Issue Management is a process of identifying, reporting and resolving all such issues and bugs that may otherwise impair the progress of a project.
The process of managing issues, however, is not always a smooth ride. You have to ensure each issue is adequately reported on time, prioritized, logged into the database and appointed to a suitable person who has the optimum set of skills to fix it. Which is why Project Managers employ the help of an issue management software.
Table of Contents
The Top 10 Issue Management Software of 2019:
Here is our list of best issue management software tools that are on the rise in 2019: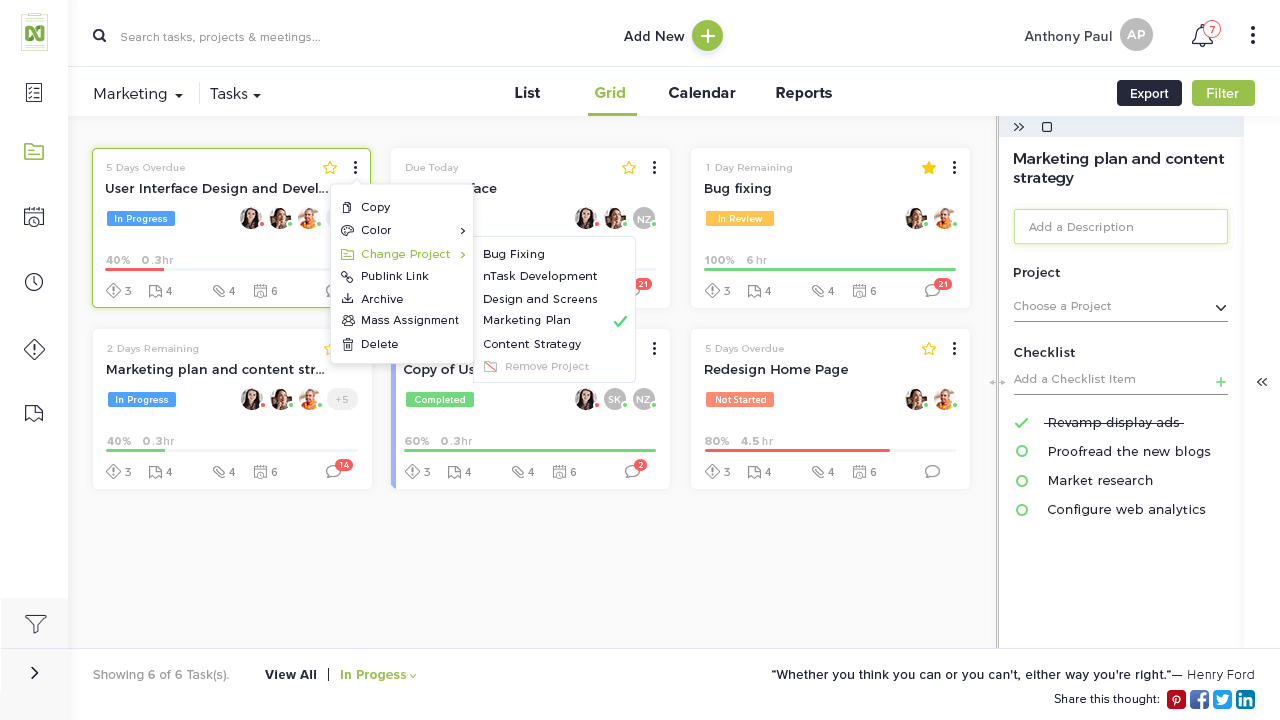 nTask is an online project management tool designed to streamline team collaboration within a single platform. It was created to simplify issue management with easy-to-maneuver features such as issue updates, issue assignees and change in issue status and priority.
In addition to Issue Management, nTask is an all-in-one tool that facilitates all necessary aspects of project management that include but are not limited to, meeting management, team management, and time management.
Key Features
Easy to understand dashboard with issues assembled in a List view.
A collection of filters to group and manage issues based on user preference
Ability to link captured issues to relevant project or task.
Allows users to define a status, priority and severity level for each issue
Enables issue customization, so users can appoint and change the title of the issue, add details and attachments of any size and type.
Assign multiple issues to multiple members for adequate issue tracking
In-app notifications that arrive individually on each issue-pop up for immediate recognition
Drawbacks
No integrations with neighboring tools and browsers.
No Kanban or scrum boards for customizable visibility
Issues can't be deleted. They can only be switched to a 'Closed' status.
Pricing
Free Plan – up to 10 members. 200 MB Storage
$2.99 per user/month – unlimited access to all features.
Stay on top of all identified bugs, issues and glitches, only with nTask

Unlimited bug and issue tracking for free with nTask. Sign up today.
Created way back in 1998 by the Mozilla Foundation, Bugzilla is practically the Godzilla of Issue tracking software. It is one of the most powerful platforms that help developers and teams alike, in bug tracking as well as project management. Bugzilla is a web-based tool whose expertise lies mainly in issue tracking and reporting. Even after decades, Bugzilla has not lost its charm, owing to its unparalleled features like advanced search capabilities and report charts that are automatically generated for scheduled reporting.
Key Features:
Provides a display of complete bug/issue change history
Enables users to attach and manage multiple issue related files on a given task
Allows issues and bugs to be grouped into filters using various parameters.
Provides a graphical representation of reports for a comprehensive analysis
Contains email notifications that can be configured whenever there is a change in an issue
Enables efficient time tracking of Issues and bugs
Allows users to Save & Share Searches
Drawbacks:
Limited ability to customize workflow and dashboard
Limited visibility due to lack of scrum and Kanban boards
Not a cloud-based server. Only a web-based server
Pricing:
Open Source Tool. Completely Free!
Built for Agile teams and Agile management, Jira is a leading issue management software, that has acquired more than 75000 users across the globe. Jira's extensive set of features allows teams of all sizes and nature to report, manage and track issues anywhere in a project's lifecycle. It is because of this extensibility, that Jira renders itself ideal not just for the software development industry, but teams from all sorts of industries working to manage issues in their line of work.
Key Features
Agile Issue tracking and reporting, to help add iterative value to the process of issue management
Agile time tracking, that allows real-time insight to a team's work and their performance on a sprint-to-sprint basis
Maximum visibility with the help of Kanban boards and scrum boards that can be customized as per user convenience.
Allows efficient transitioning and prioritization of issues via drag and drop feature across Kanban boards
Robust APIs that facilitate numerous integrations with neighboring platforms and browsers.
Provides unlimited bug fields with powerful advanced search and filters
Drawbacks
Complex user-interface that complicates usability and often results in a long learning curve for teams
The pricing plan is suitable for medium to large enterprises as opposed to small organizations
Requires extensive configuration that makes it hard for users to make changes to workflows
Pricing
Up to 10 Users – $10 monthly
From 11-100 users – $7 per user/month
Backlog is everything you need for a development workflow. In addition to effortless issue tracking, it enables teams to track and manage tasks as well as projects. Tasks can be divided into sub-tasks, that can then be assigned to one or more team members. With Backlog, teams can flawlessly manage end-to-end development of their product by assigning suitable members to capture issues and work on resolving them as early as possible.
Key Features
Easy and systemic documentation of issues with parameters such as title, description, and attachments that help define a bug for quick assessment
Facilitates Issue prioritization and issue assigning. Based on the level of urgency, teams can streamline their workload, change due dates for issues and stay in sync with which issues needs immediate attention
Targeted notifications and issue-specific commenting allow the right people to stay informed on instant alerts and changes made to the issues created.
Git branch view, that facilitates issue updates, fix-releases, and pulls requests all on a single chart.
Multiple integrations with a variety of other tools
Drag and Drop feature for smooth accessibility
Drawbacks
Majority of advanced features are only accessible in Paid version
Pricing
Free plan – up to 10 users. 100 MB online storage
$20/month – up to 30 users. 1 GB storage
ReQtest is another cloud-based project management tool that is exemplary for quick and easy issue management. Although ReQtest is essentially a testing software designed to assist teams in overcoming testing obstacles, it is equally adept in facilitating project management as well as issue management. ReQtest is particularly popular among both small and big businesses for its ease of installation and configuration.
Key Features
Contains Agile Boards that provide efficient visibility of tasks and issues alike
Enables fast & easy searching, filtering, and categorization of bugs and issues during project management
Generates issue reports in form of charts for a more comprehensive analysis
Contains filters to help users quickly locate issues without wasting any time
Allows users to visualize a preview of issues without having to click on them separately
Single-view of all issues without the hassle of switching between boards
Drag & Drop feature to assist easy navigation
Capture images and videos of bugs while tracking each issue
Drawbacks
Limited integrations.
The pricing plan is too costly for small businesses
Pricing
Small Teams – $10 per user/month
Professional Teams (up to 50 users) – $45 per user/month
DoneDone is without a doubt, the simplest issue management software available on the market. As implied by the name of the tool, Done Done aims to assist all sorts of teams, be it marketing teams or software teams in getting things done! This includes tracking of issues to be specific. It provides a central hub where teams can log issues and manage them in the seamless possible way imaginable.
Key features
A simplified workflow that allows users to quickly familiarize with the tool and manage their way around
Flexible views, that allow users to visualize issues logged on a daily basis, as well as on a larger scale in the form of lists
Provides real-time in-app notifications that keep you updated on your browser, so you don't have to constantly refer back to the app for update alerts
Divide issues into groups of testers, priority, status, and project.
Release Build feature allows users to coordinate issue testing and issue reporting with relevant issue assignees
Integrations with useful apps such as Slack, GitHub, Beanstalk, and Bitbucket.
Drawbacks
No free version available. Basic Plan too costly
Pricing
Starter Plan – Up to 15 users. 10 GB storage. $39/ month.
Pro Plan – Up to 50 users. 25 GB storage. $49/month
Written in PHP, this top issue management software is cloud-based and is written under GNU protocol.  It is primarily designed for software development teams and offers features that help teams collaborate and share software development progress internally as well as with external clients especially regarding issues raised by end-users.
Through the email notification feature, users can send and receive automated emails with reference to information including project status, issue updates and group actions. Users also have the option of configuring the level of access to information based on the team roles.
Key Features:
Provides automated emails regarding project status and relevant issues.
Offers role-based access to team members.
View issues with relevant information including issue category, severity level, status, last updated and summary.
Easy assignment of issues to relevant team members.
Easily search for submitted issues by searching for a project through its project number or name.
Gives the option for full text search for issues.
Provides revision control system integration including for text fields and notes.
Audit trails of changes made to issues.
Allows creating and viewing roadmaps for projects.
Offers graphing of relationships between issues.
Provides sponsorship of issues.
Caters to Wiki documentation integration.
Project Management & TimeTracking are done with CodevTT
Drawbacks:
The interface is not very intuitive.
Child class/ parent class concept may come across a bit complicated in the start.
The reporting features are limited .e.g. no report generation at the end of a project.
No documentation included in the installation files.
Email configuration can be a little complicated.
Search is not available with custom fields.
Pricing:
A product of JetBrains, YouTrack happens to be one of the top issue management software floating the net for a variety of reasons. With YouTrack, you avail all the features for project management and issue tracking under one roof. It is a browser-based tool that provides numerous options to skilfully identify, list, view, manage and share issues.
With a query-based issue search functionality laced with query-completion (auto-completion for queries), search saving, and suggestions for similar issues, YouTrack provides capabilities to customize workflows as well as handle and manipulate issues in sets.  Also, it has a powerful project reporting tool which helps stay users on top of project progress helping teams stay productive and expediting project delivery.
Key Features:
Simple query syntax for issue searching through a specific context e.g. by choosing a project, saved search or tag.
Query completion in the search box to facilitate searching for keywords and values.
Filter issues on the basis of the work item type, author and date.
Multiple options for instant issue creation anywhere within YouTrack.
Suggestions for similar issues when creating issues to avoid redundancy.
Powerful REST API for automated issue submission from third-party applications.
Report issues from emails.
'Star' issues that need constant monitoring and receive updates relevant to the Star Issue.
Add members to watcher's list for team members to be in loop for specific issues.
Link issues with reference to multiple dependency types, e.g. relates to, depends on and duplicates.
Issues can be linked to multiple other issues.
Vote by team members to set priority for more important issues.
Share issue links with team members.
Drawbacks:
Interface is not very intuitive for beginners.
Giving access rights to users is a complicated.
Time-tracking and time reports are not automated efficiently.
TIme reports and general reports are not flexible enough.
Lacks project overview.
Limited data assignment during project creation.
Does not give attachment option for files when creating a new card.
Pricing:
YouTracker offers a free trial and multiple pricing plans starting from $20.
Another tool on this list of top issue management software is Zoho Project's IssueTracker, which is complete task and project management software that offers functionalities that cover small to organizational level projects.
It offers robust modules relevant to team collaboration with a news feed, forums, chats; task management feature set including tasks and dependencies and project management features comprising reports, Gantt charts and resource utilization chart.
However, its issue tracking and workflow management feature set is one of its most prominent feats including issue logging, viewing, automation, customization with Kanban boards.
Key Features:
Views for unresolved issues with filter by issue severity, due date and category.
Organize and prioritize issues for team members according to customized work flow and business rules.
Automated notifications and reminders for members assigned the charge of fixing issues through notification patterns.
Structure for issue management through defining issue cycle on the basis of different stages.
Offers swift access to issue resolutions by providing history and comments for each issue.
Efficiently identifying reproducible issues and their corresponding levels to boost team productivity.
E-mail notifications for various updates throughout the issue tracking life cycle in a project. The notifications can be configured when the issue is created, assigned to a team member or when it is resolved as required.
Business Rules definition to be able to organize the issues and perform relevant actions including prioritizing, setting severity levels, defining the module and issue type as well as assigning the issue to a user.
Drawbacks:
Limited automation and notification rules.
Lack of privacy between users and for clients from users.
Complicated features for adding employees simultaneously to several projects.
Most useful features are included in expensive plans.
Interface is not very intuitive.
Pricing:
All pricing plans are billed annually:
Standard – $20 per month
Express – $40 per month
Premium – $85 per month
Enterprise – $125 per month
If you are looking for a tool that fits an Agile workflow, is a complete issue tracking and management solution, has loads of customizable entities and is flexible enough to be implemented in various departments, look no further than IssueTrak.
Designed primarily for customer support and help desk, this tool makes it to the list of top issue management software due a wide set of features that caters to knowledge management, field service, tracking, and support.
It comes both as cloud-based and on-prem solution for multiple industries and teams. Some of the capabilities this tool extends to users include assigning issues (through web, mobile and email), monitoring ongoing activities, defining service level agreements and monitoring compliance.
Plus, it offers the facility to record, audit and link assets to staff. Team members can also customize their dashboards according to the information they need to view.
Key Features:
Offers options that cater to workflow and task management.
Issues can be submitted via multiple channels including mobile, web and email.
Email notifications for issue updates.
Dashboards are customizable for users to focus on required work elements.
Offers 'My Issues' to list issues specific to user.
Provides a knowledge base for teams to stay in sync.
Customizable fields for issues, users and organizer.
Customizable forms for issue tracking.
Provides a report writer.
Users can perform and save searches.
Drawbacks:
Not very intuitive and has a high learning curve.
Limited search options.
Giving access rights to non-team members can be complicated.
Customer support not very swift.
Create new issues is a bit complex.
Pricing:
$19/user per month for teams
$59/user per month for support staff
Trac is an incredible open-source, cloud-based management software that can cater to your project management and issue tracking needs that are mostly Python related.
It has an amazing interface overlay to Git and Subversion alongside a host of reporting tools and a dedicated wiki section to help you to navigate your way around the software. These recently introduced changes ensure top notch productivity on end users' behalf.
Trac comes with interesting features, such as; anti-spam, code documentation, project time management and code documentation that provide you with user feedback and immersive discussion opportunities. The program supports databases like SQLite, MySQL, PostgreSQL, and MS-SQL.
Key Features
Since this is an entirely open-source software, it is easy to get started regardless of your expertise level. Should you face any difficulties anywhere, you can refer to Trac Wiki for additional support.
Store project logs throughout the lifetime of a project within different developmental milestones.
An amazing thing about this software is unique customization options.
If can create reports and lists in the software as long as you have a little know-how about SQL Databases.
Drawbacks
Since Trac is littered with many features, you will have to use their dedicated Wiki more often.
Attaching files to tickets is sometimes cumbersome.
Jumping on new releases without taking backups can backfire. If there are no answers in the Wiki section, you will find yourself shorthanded on support.
Pricing
Asana has one of the most beautiful UI's among issue management software on this list. This one is a project management tool that helps you to organize project teams, track and manage issues and many other perks. Asana devs take pride in the program's user interface due to intuitive controls and easy navigation options.
It is an incredible issue management software regarding work activities that help your troops to stay focused on their goals and projects.
Key Features
Asana is incredibly fun to use due to its beautiful UI.
It has an amazing in-app guidance feature for a quick walkthrough of everything.
Using Asana is very easy and intuitive even if you are a beginner with no help.
The pricing and packages are pretty affordable.
You can share data with many 3rd party services – thanks to various app integrations.
Security protocols are very strong, so you don't have to worry about data loss or privacy breaches.
Drawbacks
Customer support is pretty unsatisfactory at times.
Pricing
Free package: Free
Premium Package: $9.99/month
Business Package: $19.99/month
Enterprise Package: Free
Formerly known as DaPulse, Monday.Com is an incredibly flexible online tool that simplifies team collaboration among many other work related enhancements.
Monday provides all of these amazing features to help move work forward and manage issue tracking in a visually appealing manner. The program's dashboard is pretty intuitive. You can actually customize it according to your needs. Please note that issue management is one of the many perks of using Monday. They designed the software to the effect of increasing productivity by tenfold.
Key Features
Monday is an amazing tool for teams to get on board easily.
Assigning tasks is very easy – while the process itself is transparent.
The software is incredibly flexible and highly customizable to cater to individual needs.
The users can customize and manage their workflow through a variety of drag and drop features.
Various options are introduced to make project tracking, team collaboration and productivity a delightful experience.
Monday keeps collaboration centralized. This enables users to share files, briefs, spreadsheets and whatnot in one place for remote access.
It can also be integrated with other popular apps, such as, but not limited to Dropbox, Google Drive, Zapier, etc.
Drawbacks
Tiered pricing is best for small companies. However, when it comes to bigger companies with huge staffs, it can get quite expensive.
Could get a little frustrating for users with little to no knowledge of task management software.
Pricing
Basic package: $25/month
Standard Package: $39/month
Pro Package: $59/month
Contact sales team for Enterprise package pricing
Microsoft Team Foundation Server is an amazing issue management software that has an amazing array of features in its arsenal. These features include issue tracking, lab management, source code management, project management, reporting, automated builds for projects, and release management capabilities.
Microsoft TF has an incredibly wholesome collection of tools for seamless integration with Visual studio and dedicated team servers. We are also using Microsoft TFS for most of our in-house work due to many of the features appended below.
Key Features
TFS is an incredible tool that allows users to create any number of private data storages where they can store code and work on it with their teammates.
It is equipped with amazing Agile Tools and Scrum Boards, which let you note and prioritize tasks as they come by.
Quality assurance in any business activities is vital – and with TFS's continuous integration you can get rid of such issues quickly.
TFS consists of REST APIs and OAuth 2.0 that help you to join existing tools in an ongoing project.
An incredible Express version that doesn't cost a penny. You can test your activities & operations way before making any purchase.
 Drawbacks
Branching and merging databases can be a hurdle sometimes.
Setup is time consuming.
Data restoration is also time consuming.
Pricing
TFS in a Windows Server VM on Azure based on pay as you go plan
Visual Studio for TFS – $45.00/month (Professional) or $250.00/month (Enterprise)
Visual Studio for TFS CALs – starts at $6.00/month
Redmine is an incredible web-based project management tool infused with bug and issue tracking capabilities. It allows easy management of multiple projects and associated sub projects.
Redmine's dashboard is intuitive. You can easily access main and sub level dashboards as per project wikis, tracking and flexibility reports. Usage wise, Redmine is a very visually stimulating tool that can let you visualize your project progress in charts and diagrams for a clear idea.
Key Features
Easy configuration.
Not a lot of hardware required to run it.
The filters are amazing which help you filter out anything in your project tree.
Lots of features for managing software development with a team.
Redmine is incredibly easy to install and maintain.
Drawbacks
JIRA-like chart features, graphical views, and tracking are not present.
Looks a bit outdated but I don't do many updates.
The configuration can be tricky for users that are not used to this software.
User interface can feel a little bit dated.
Pricing
Issues in any project are as inevitable like a bump on a 100-mile road trip. With a solid issue management software, project managers and their teams alike can salvage a project's lifeline from unforeseen hiccups that can dismantle the entire foundation of a project later down the road.
Likewise, Issues that are tracked on time can be obstructed from turning into bigger more precarious risks.