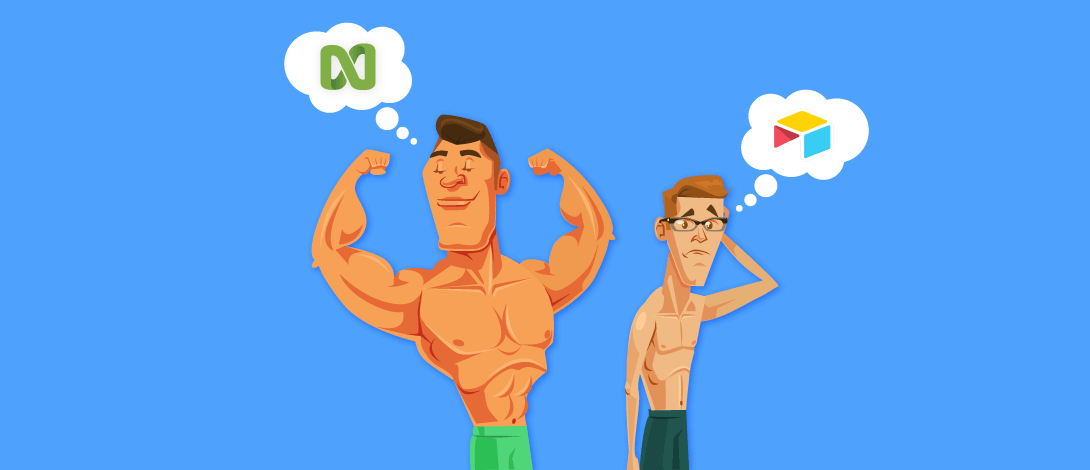 The popularity for Airtable, a tool that combines features of a spreadsheet with a database, has been on the rise over the years. Unlike other databases, Airtable holds a fun interface with a variety of options to store and visualize data.
Why you should look for free Airtable alternatives
Customers have been using Airtable in different professional domains including creative projects, personal productivity, customer data management, and more. Plus, with affordable subscription plans, Airtable can entice quite a number of teams.
However, when it comes to project management in general, it does not serve as your all-in-one tool. Here are some of the reasons:
Primarily acts as a data storage and visualization tool
Task and project management features are limited
Lacks time tracking for projects
Not to worry, here is a list of free Airtable alternatives you can switch to today without having to worry about data loss or workflow mismanagement.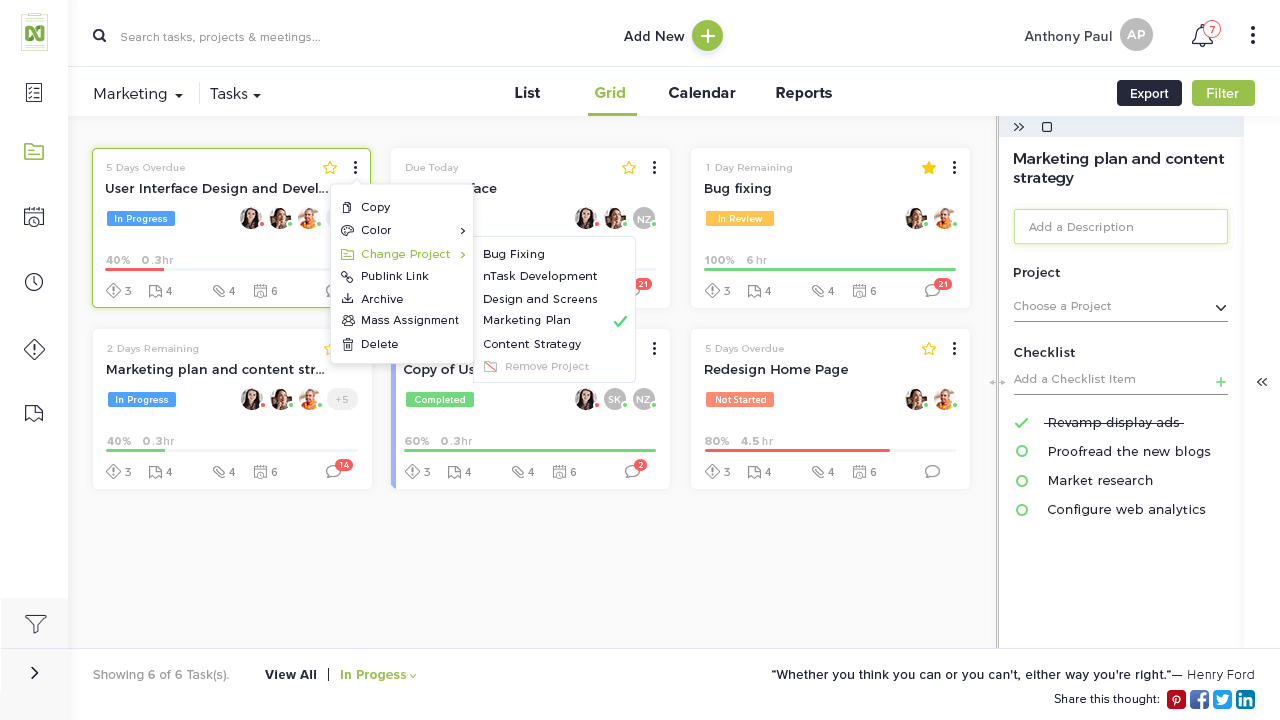 One the top of our list of free Airtable alternatives has to be nTask. nTask is an all-in-one, online task management software created for solopreneurs and teams alike. Comprising an intuitive interface, this tool holds a variety of modules neatly placed together with options for multiple views.
Primarily a task and project management tool, you can use nTask to store just about any information through its activity checklist and team management feature sets. This makes it perfect for project managers working on basic to enterprise level projects.
It has a short learning curve and a clean look, which makes it easy to work with for everyone from homemakers to freelancers to students.
Key Features:
Here's a sneak peek into the vast array of features and modules nTask offers:
Create, assign, organize, prioritize and share tasks with multiple statuses
Convert comments to tasks using Slack
Create and assign projects
Comment on and assign tasks to projects or structure them independently
Multiple workspaces to work with simultaneously
A simple user interface with access to a wide range of modules.
Team specific workspaces that can be managed and monitored simultaneously.
Extensive project management resources that include Gantt charts, project reports, and project timelines to manage and monitor project progress
Timesheets management module that lets you create and manage team specific sections for employee task efforts and payroll.
Meeting management module to take collaboration a notch up. Arrange and schedule meetings (one time or recurring), send invites to attendees, add meeting details and specify follow up procedures.
Issue management module to facilitate identification and listing down of issues related to multiple tasks. List down the issue along with the Issue owner and relevant details to track issue maintenance.
Risk management module helps you identify and keep track of potential risks. Arrange risks in lists and assign a risk owner in order to track risk management.
Powerful search and filter tools to search for tasks, projects, meetings, issues and risks. Plus, make use of the filter option to save more frequent searches.
Alerts, notifications and reminders to keep teams on track.
Two-Factor Authentication for extensive security
Third party access
iOS and Android mobile apps
Integration with Slack
Pricing Plans:
nTask offers a free and Pro pricing plan ($2.99 per month per user with annual billing).
Looking for a perfect Airtable alternative?

See for yourself why Airtable users are switching to nTask. Create unlimited, tasks, meetings, risks, issue & more.
Teamwork is the next project management tool that you can consider as one of the best free Airtable alternatives. It comes with a broad list of features that help you organize your workflow and manage teams under one roof.
Teamwork can be used on Windows and Linux and can be integrated with peer tools such as Teamwork Desk and Teamwork Chat. This makes your project management experience even easier without the need for extra integrations or unnecessary expense.
Key Features:
Make use of the following features with Teamwork:
Task and subtask management including task priorities, dependencies, tracking and log time
Extensive project management features including project charts, reports, owner assignment, Milestone tracking, and cost-to-completion tracking
Kanban boards
Various color themes and templates
Idea and budget management
Time tracking
Powerful search
Mobile apps: iOS and Android
Integration with multiple third-party apps
Pricing Plans:
Free Forever, Pro ($ 45 per month), Premium ($ 75 per month) and Enterprise (customized) plans.
If you love Kanban boards and need a crisp but focused interface without having to go through too many features that you can easily skip, give Quire a go. It happens to be designed primarily for creative teams, its features can be equally useful for other professions as well.
From ideation to completion, give your projects a brand new workflow through unique tree structures and transparent team collaboration.
Key Features:
Some of the key features Quire has to offer include:
Real-time and instant team collaboration
Unlimited tasks and subtasks with unique trees
Organize, prioritize and assign tasks
Easily updateable task statuses
Start and due date/time for tasks
Transparent and simple, all-in-one workspace
Exclusive third-party access
Integrations with Siri and the camera for iPhone
Multiple team roles and permissions
Smart folder + Filter feature
Integration with multiple third-party apps
iOS and Android mobile apps
Pricing Plans:
Quire is entirely free as of now, making it a great choice for this free Airtable alternatives roundup.
Hansoft is an Agile project management tool that offers numerous features that support Scrum and Kanban. Hansoft happens to be a viable free Airtable alternative owing to its intuitive work environment and a vast set of capabilities it extends to its users.
Make use of Gantt charts, customized, visual dashboards, Kanban boards, to do lists, customized reporting, efficient resource allocations to tasks and a lot more. Plus, your team stays in sync with ease through its efficiently designed team collaboration channels.
Key Features:
Try the following features in Hansoft for your projects today:
Create and link scheduled Items
Split scheduled items for expedited project delivery
Multiple task assignments
Fixed work/duration
Define relationships and dependencies
Kanban boards and backlogs
Resource leveling for optimized usage of resources
Monitor workflow and task progress through a percentage of completion
Option to set Items as "Out of Office"
The critical path for project deadlines
Multiple options for baselines for specific projects
Pricing Plans:
Hansoft offers a free trial. No pricing information listed on the website, however, offers email contact for requesting relevant information from customer support.
Asana land the 5th spot on our list of free Airtable alternatives. Asana requires no formal introduction in the suite of project management tools. It encompasses a vast set of capabilities for use by single users and teams alike.
Asana lets you make the best of task and project management while giving teams transparent channels to collaborate and communicate effectively. Team members can easily collaborate with each other on the work at hand through comments, likes and follow options.
Plus, Asana makes it easy to share files and other information, and even tag a team member in the comments to involve them in a certain task. Asana saves you the need to use email or other third-party add-ons for collaboration.
Prominent Features:
Activity feed for centralized updates on the workflow and team activities
Comprehensive task management including task tracking, adding assignees, uploading attachments and adding comments to tasks, options to show the importance for tasks through 'hearts' and task dependencies
In-depth project management through setting project permissions, Gantt charts, Project Sections and Search Views
Set goals, priorities, and due dates
Real-time updates on tasks and projects
Automatic updates to the inbox
Customize calendars and select from multiple views
Email bridge
My Tasks list and Focus Mode
Notifications and reminders
Multiple workspaces for handling multiple teams in parallel
Option to view team members' tasks and priorities
Comment on tasks for further clarification
Kanban support
Meeting minutes
iPhone support, HTML5 mobile site
Integrations with multiple apps
Pricing Plans:
Asana offers a Free, Premium ($9.99 per user per month) and Enterprise (customized) plan.
Which tool do you use to organize your workflow and collaborate with teams? Share your recommendations for free Airtable alternatives in the comments below.