Whenever the term team communication comes into question, one of the very first tools to pop into our minds is Slack. Released in August 2013, Slack has been able to gather a user base of 8 million people, out of which 3 million are paid ones.
And why wouldn't it? Coming with an advanced functionality revolving around improved team communication, Slack is best at what it does.
A go-to application for team collaboration, Slack also reduces the need to constantly juggle multiple applications to get things done. It does so by providing the functionality of integrations. Coming with hundreds of integrations, there's not a single function that you can't perform with the tool.
You can find the best Slack integrations through the application's built-in directory, but of course, who's got the time to go through an entire directory just to get to that one perfect app? Therefore, we've done this for you! Today, we bring you the list of the best Slack integrations catering to your distinct team needs.
Read on to find details about them and the purpose they serve.
1. nTask – Best Slack Project Management integration
Placing all our bets on this tool, our vote for the best Slack integration for projects and tasks management goes to nTask. An intuitive tool that lets you manage your projects smartly through its intelligently designed feature set.
nTask facilitates project management from multiple dimensions, such as managing issues and risks, executing professional meetings, and creating multiple workspaces for different teams.
Through some easy steps, you can conveniently integrate nTask with your Slack app and get a top-notch Slack project management experience.
Here's how you can achieve successful Slack project management through the Slack add-on:
Add a new project or change information for existing ones in nTask, and it'll automatically get updated in the linked Slack channels, mitigating the need to manually check updates again and again
You can link and unlink the tasks with the Slack channel individually too
Create a meeting in nTask and your team members can review all the details through Slack messages
Post projects updates to channels in Slack
Give feedback without switching applications
Get this Slack add-on to make team collaboration even more effective, whilst achieving streamlined project management.
Also Read: The 37 Best Free Productivity Apps of 2023
2. Time Doctor – Time Tracking in Slack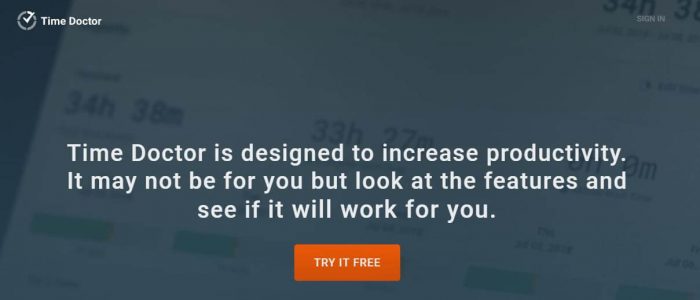 Every team needs a time tracking application for improving overall team productivity. Enter Time Doctor! A real-time tracking tool that measures the time you spend on each task and takes screenshots of your employees' screens to better monitor their overall time spending patterns.
By integrating Time Doctor with Slack, you enable time tracking in Slack and achieve the following results:
Receive notifications whenever a resource starts working on a task
Track time an employee spends on a task and receive reports in Slack channels
Receive updates when tasks are completed
Assign specific recipients for notifications
Track the websites and applications being accessed by an individual during the task
Through this Slack integration, you can get an effective web-based time tracking solution right in your Slack channels.
3. Wonder – Reminders in Slack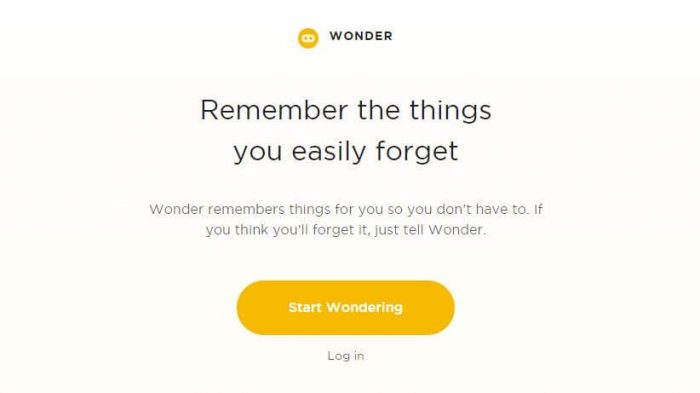 If you or your team tends to forget things easily and are always getting mini anxiety attacks because of it, Wonder is your savior!
A reminder tool that takes the form of a live chat, where you tell the app to remember a certain thing and afterward, you or your team members can retrieve the information anytime you want. Just tell the app and forget (ironic, isn't it?). But, that's exactly how the tool works. It remembers stuff for you.
Coming with an interface resembling a messenger, Wonder helps in retaining easily forgettable, yet essential information.
Here's what Wonder does for you once you integrate it with Slack:
Bring up the information that you told it to remember in between Slack conversations
Save important team information through memories
Memories dashboard to store, update and categorize information
Personalized memories that are only visible to you
There you go! Forgetting things should no longer be a problem for your team now.
4. Dropbox – Slack File Sharing and Cloud Storage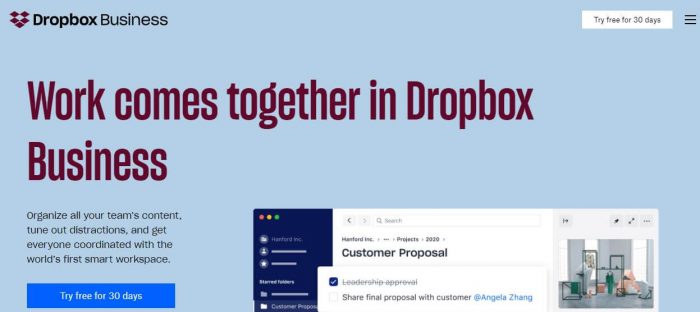 Undoubtedly, Dropbox takes the cake for being one of the most popular options when it comes to file management. Allowing users to keep all their files in one centralized location, Dropbox ensures safe data storage and retrieval.
By utilizing the option to sync your Dropbox with any device, you can access files anytime and from anywhere. Furthermore, the advanced security measures allow for only authorized access to the files.
The Slack add-on for Dropbox helps with:
Easy importing of Dropbox files into Slack
Searching for specific imported files and sharing with relevant team members
Updates made in Dropbox files get automatically updated in the imported files
So, take a step towards better file management for your team records with this integration.
5. Tettra – Knowledge Management in Slack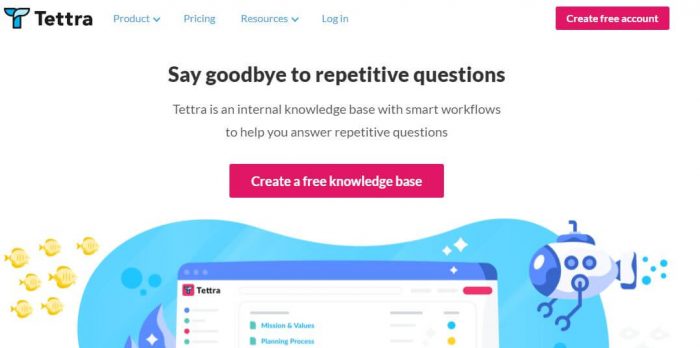 When teams grow, so does their knowledge base. In such a case, it becomes a need to introduce a common knowledge hub, so that the important team data doesn't get lost in a sea of information.
This is where Tettra comes to your rescue!
Also known as Tettra Wiki, the tool provides a central hub for teams to store and share collective knowledge. This helps the teams to access the right information at the right time.
The easy accessibility of the tool provides an efficient and ideal means for storing the team information at one place, minimizing the hassle that comes with multiple storing locations.
Let's see what you get when you integrate Tettra with Slack:
Changes made in Tettra easily viewed in Slack channels by all team members
Privately search for answers in Slack channels, and share them if required
Search and find Tettra pages from within Slack
Suggest and share new Tettra pages with your team members
View and analyze content analytics
Automated content suggestions
This smart knowledge management tool benefits the entire team to easily contribute to the central knowledge repository and gain information whenever needed.
6. Statsbot – Data Analytics in Slack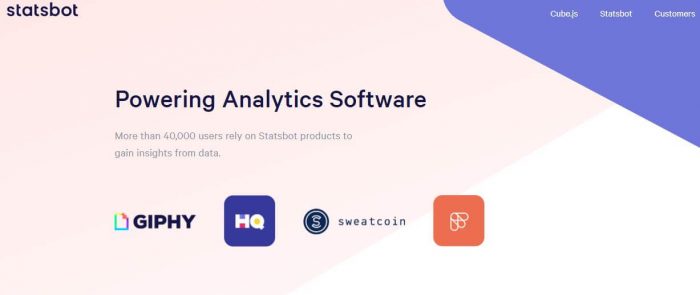 If you use Google Analytics or any other data analytics tool, you need Statsbot right now!
Statsbot integrates with data analytics tools and provides easy means for tracking and monitoring data metrics. You can also easily connect Statsbot with your database and it will automatically generate data relationships for you to gain valuable insights.
The tool also allows for saving previous data exports by maintaining dashboards.
Integrate Statsbot with Slack to:
Easily receive and share data metrics with your team members
Get notifications for important updates in the database
Reminders for off-track activities
Schedule reports for monitoring metrics at regular intervals
The tool made it to our list of best Slack integrations for data analytics primarily because of the intelligent ways it captures data from various analytical sources and presents it in the most user-friendly manner in front of you.
7. Donut – Team Building in Slack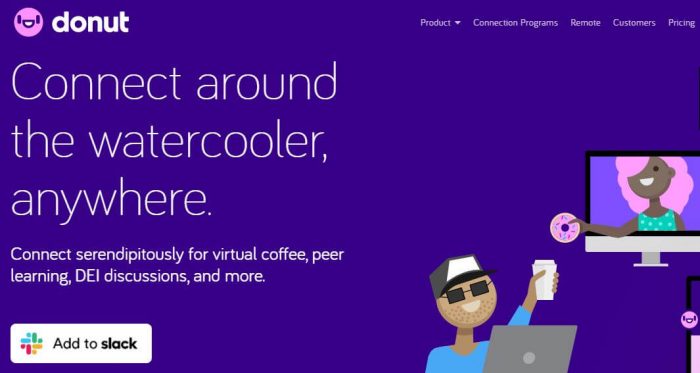 As much as it sounds clichéd, investing in some team-building activities does result in bringing some positive vibes to the overall organizational culture. You can either practice some of these activities, or simply, use a professional tool to achieve the results for you.
This is where Donut comes into play!
It's a social communication platform designed for building better team relationships. It does so by developing connections between the team members and reminds them to meet for collaborating on ideas (or to share donuts 😉).
The fun things you can do by integrating Donut with Slack are:
Connect with team members you don't know via direct messages
Get reminders for meetings with your connected team members
Create Slack pairing channels for multiple teams
Customized intro messages
Easy new employee onboarding by connecting them to other team members
8. Simple Poll- Polling app for Smart People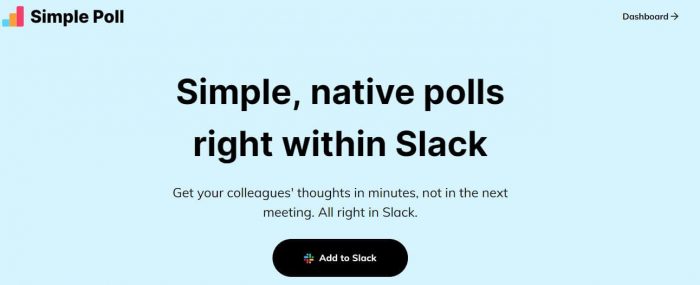 Simple Poll is a polling app that lets you create native polls right within Slack.
This software gives you the ability to create polls within Slack so you can get the opinion of your team members easily and instantly, without having to wait for your next meeting.
Once you install the app you can:
Create polls about anything
Helps make informed decisions with your team's opinions in mind
Create both anonymous and public polls
Limit the number of votes each member can cast
Schedule recurring polls so you can get continuous feedback
9. Marker- Send Annotated Screenshots Directly to Slack

Marker is a Chrome extension that allows you to share screenshots with team members directly from Slack.
The application was primarily meant for bug tracking, it provides versatile uses. You can use the tool for simple reporting, sharing ideas for great lunch destinations, capturing parts of interesting articles – so on and so forth.
Once you install Marker you can:
Capture an entire section or part of your screen
Annotate it and share it with a person, or channel on Slack
You can annotate with text, arrows, or even emojis
The app attaches the URL of the screenshot source automatically.
10. Zapier- Workflow Automation and Management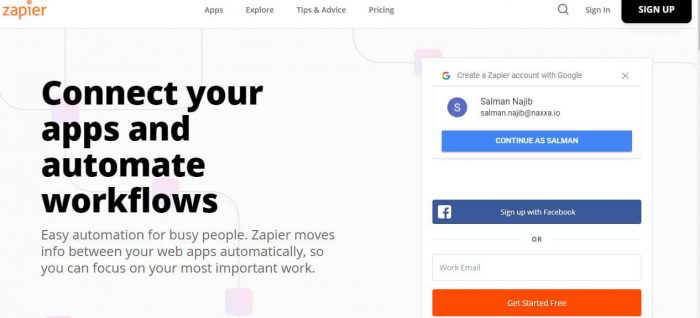 Despite the many integrations that Slack has to offer, you may still want to streamline your workflow with apps your team is already using. This is where Zapier comes into play.
Zapier provides you the ability to move information between different apps automatically.
Therefore, it can be used as a tool to automate different tasks on Slack.
By using Zapier for app integration you can:
Automate information transfer between the apps which your team uses and Slack
An action on any particular app will trigger an influence on Slack or vice versa
Interactive screen-sharing options
Set recurring reminders for essential tasks.
11. Ricotta Trivia – Games for Slack

Miss the daily water cooler talks at work? Play fun games, Trivia quizzes, and Icebreakers with Ricotta Trivia on Slack.
Ricotta Trivia is a Slack app that lets you play games and trivia contests asynchronously with its scheduling feature. You can choose from 15000+ questions with 15+ fun categories like Star Wars, World Capitals, Marvel, Friends and compete with your team. Weekly Trivia contests are posted every Wednesday on your preferred channel for some super fun bonding time!
You can also play free icebreaker games like This or That, Two Truths and a Lie, and co-worker icebreaker questions or engage in the automated icebreakers posted 2-3 times a week. Choose your preferred start and end time and play whenever you want with a real-time leaderboard! Enjoy brain-teasing, witty trivia every day with Trivia of the Day and create custom contests for training, onboarding, etc.
Ricotta Trivia is absolutely fantastic for remote team bonding and taking a break from work. Build your remote team culture one quiz at a time!
12. ZonkaFeedback – Surveys for Slack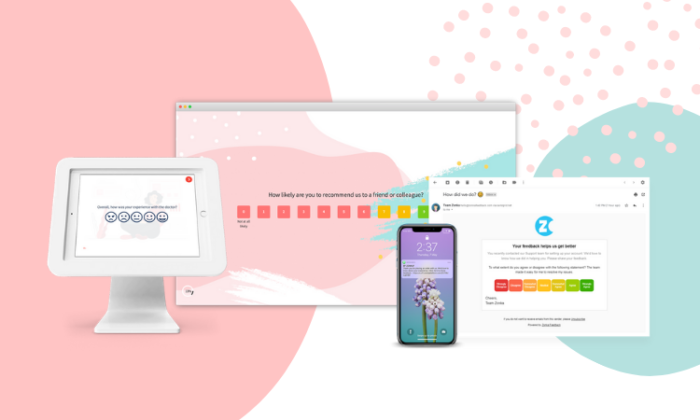 58% of employees wish their company conducted employee engagement surveys more frequently. With remote working and hybrid teams, it is harder to reach out to employees and hear their feedback. Zonka for Slack bridges that gap and makes real-time employee feedback and employee engagement possible and effective.
With Zonka Feedback, an Employee and Customer Feedback Software, you can run surveys on Slack for employees and get a 7x more response rate than regular employee surveys. View real-time feedback responses, get notified directly on Slack, and take action to close the feedback loop.
Here's what Zonka Feedback can do for you when you integrate it with Slack:
Send your team surveys directly in Slack
Run Surveys, Polls, and Quizzes within Slack
Get Survey Response Notifications on Slack
Receive Custom Response Alerts on Slack
Zonka for Slack not only makes Surveys and Feedback possible within Slack but also makes employee engagement and interaction easy and effective.
13. Empuls – Employee Recognition, Rewards, and Surveys for Slack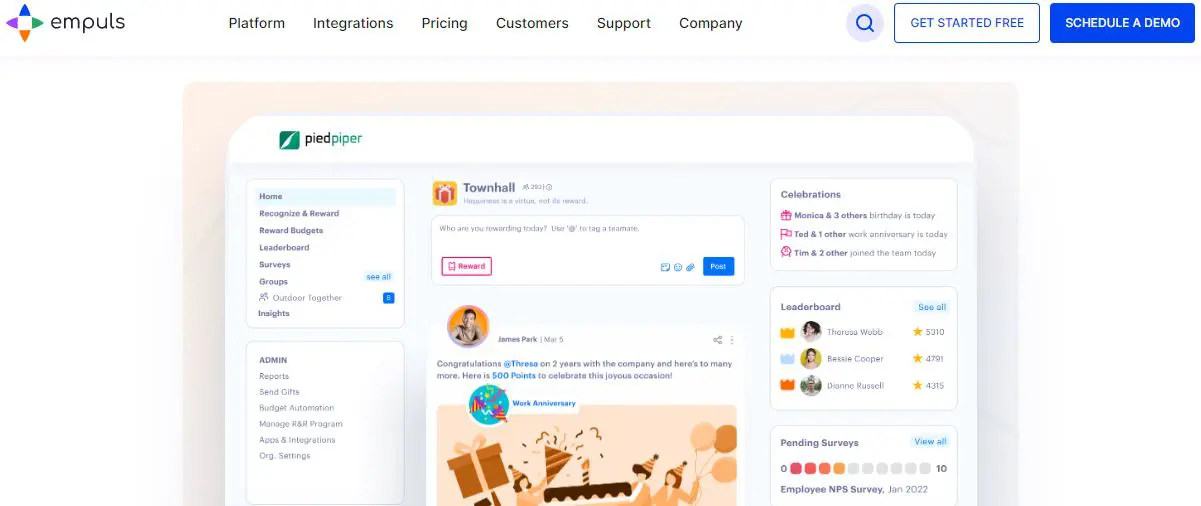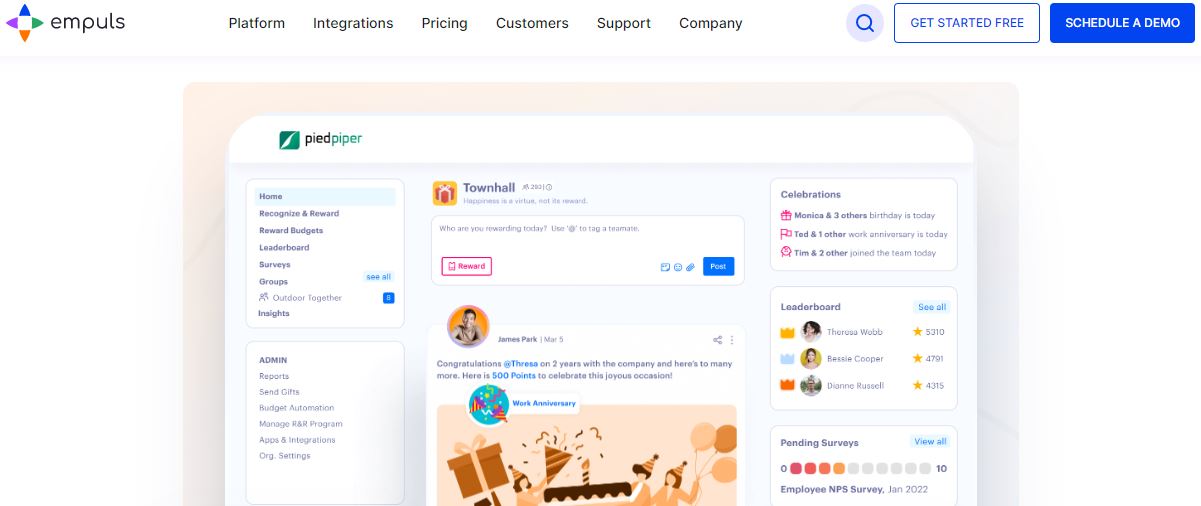 Empuls is an employee engagement platform that helps businesses connect, align, listen to, recognize, and reward employees. The native integration of Empuls with Slack brings collaboration and engagement onto a single platform, delivering a smart and cost-effective solution to keep your workforce connected, aligned, and motivated.
Slack's become the new normal for work communication and collaboration. With Empuls on Slack, it becomes easy to engage employees in the flow of work, like appreciating peers, redeeming rewards, participating in polls, surveys, and more.
HR leaders can drive multiple people engagement initiatives on Empuls and cut down on operational hassles, while the bot ensures participation and engagement through regular nudges and notifications. From setting up surveys on Slack to seeking feedback and measuring engagement, this tool has the feature to get a company's culture and employee experience right.
By integrating Empuls with Slack, you can:
Build a culture of appreciation through multiple types of awards and recognition.
Crowdsource wishes from across the company and turn every win into a celebration.
Celebrate employees' personal and professional milestones with our HRMS integrations.
Motivate employees with timely rewards and delightful redemption options.
Retain employees and gain their trust by acting on feedback from employee surveys.
14. Clever Ads – Online Ads Account Integration with Slack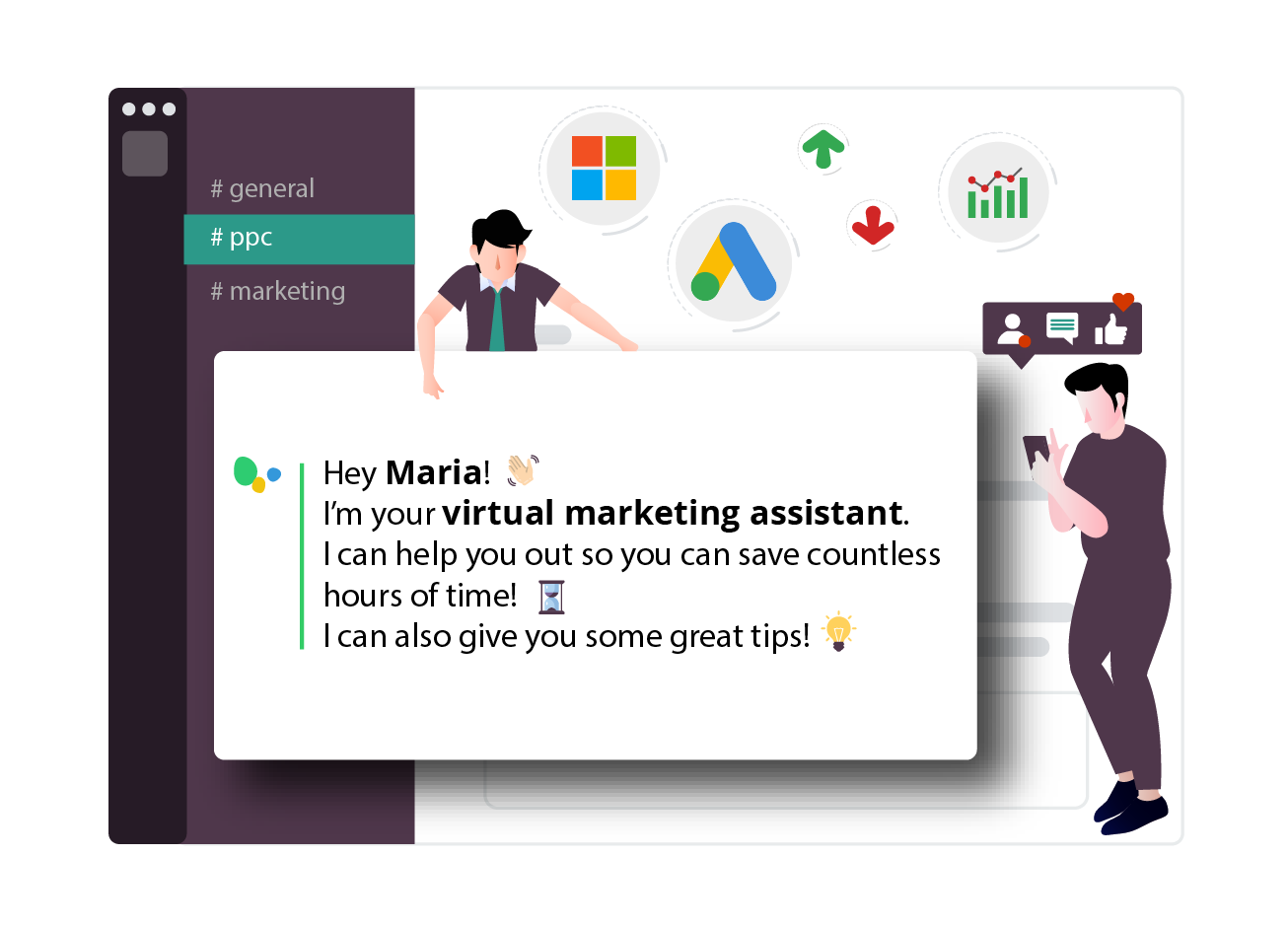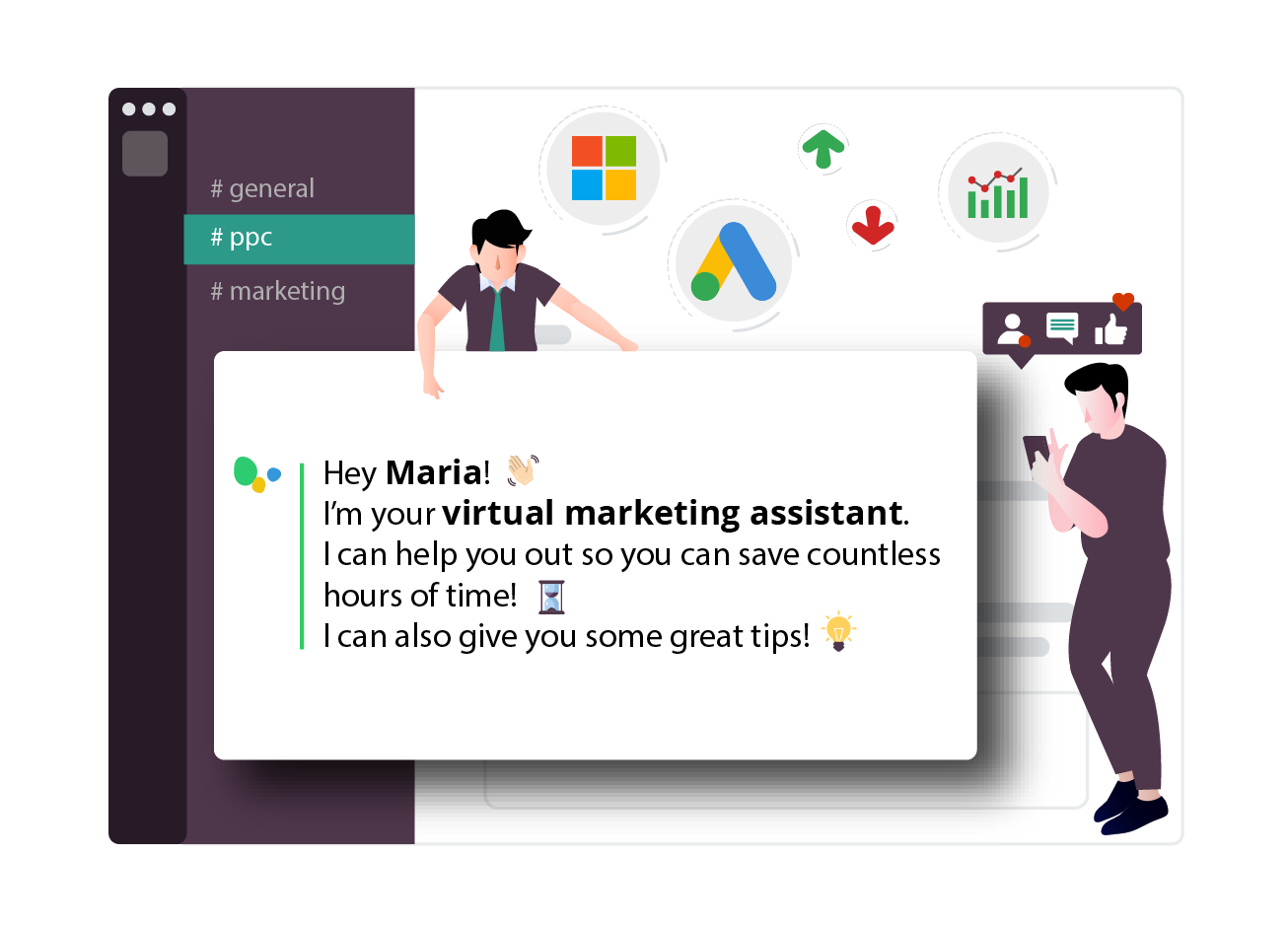 The Clever Ads integration with Slack makes it easy for marketers, ad managers, and business managers to get the account updates directly in your Slack channels. Users can easily integrate Google ads, Microsoft ads, Instagram ads, Twitter ads, and Facebook advertisement accounts with Slack.
Just need to test the bot, and you quickly overview the statistics and ad metrics in just a few seconds. The metrics can be shown in numbers and graphs both.
By integrating the Clever Ads Slack Integration, you could have the following benefits:
Important metrics and graphs pertaining to your online ads accounts' performance such as impressions, conversions, clicks, and much more.
Scheduled reports to receive your metrics daily or weekly on your preferred channel to make them public for your team or keep it to yourself.
Ask for tips on how to improve your online ads strategy all through simple messaging.
Alerts, to feel more secure with your advertising accounts. Clever Ads' bot will notify you if there is anything unusual happening on your account.
15. Fyle – Expense Management Integration With Slack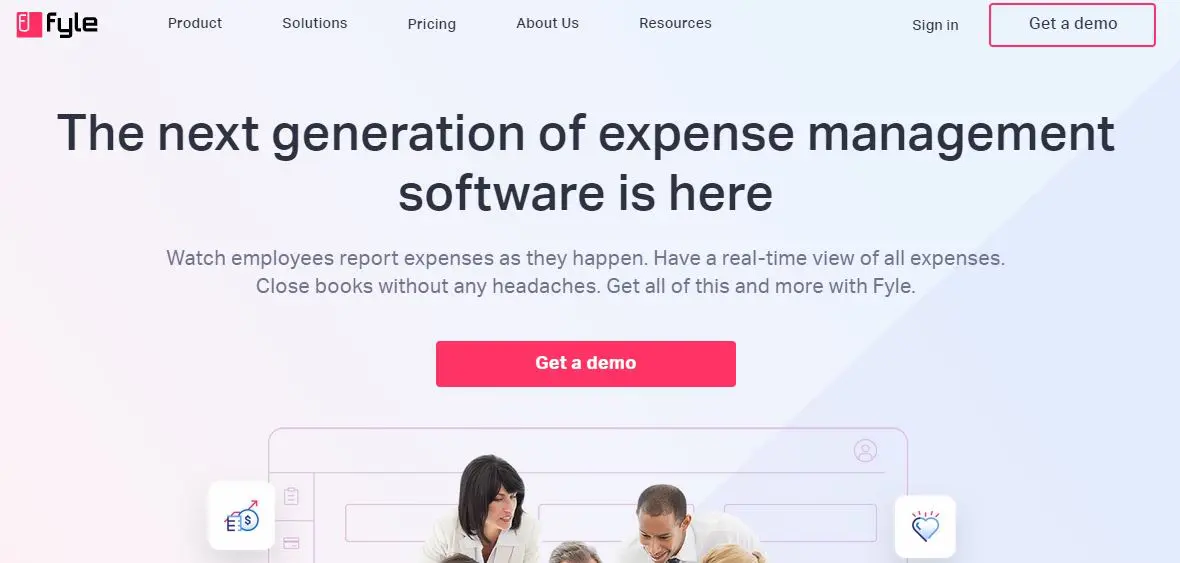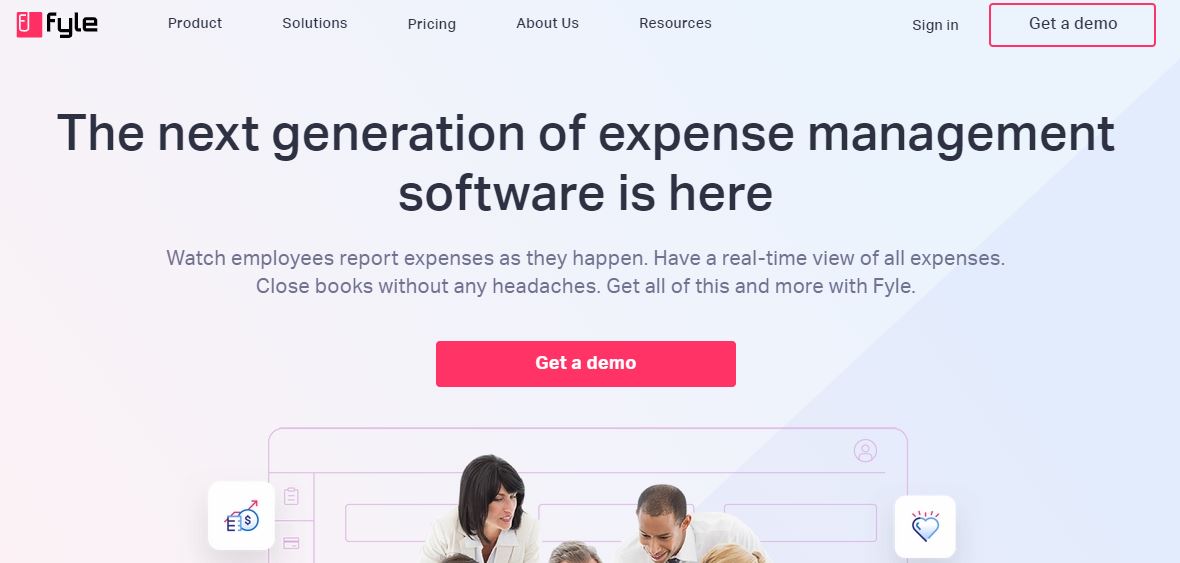 Fyle is an expense management software for businesses with powerful expense-tracking features, real-time credit card reconciliation, custom approval workflows, and robust integrations.
With the Fyle app, your employees, approvers, and finance teams can manage personal and team expenses right from Slack.
Here's everything Fyle's Slack app can do:
Employees can create and submit expense reports on the go right within Slack.
Approvers can approve, comment, or send back team expense reports on the go.
Finance teams can reconcile credit card expenses in real-time.
Pre-submission policy checks and constant compliance.
View expense report status in real-time which helps eliminate back and forth.
As It Turns Out
See? Team building doesn't always have to be a tedious task. By using the right tool, you can get to know your team members better.
This marks the end of our roundup of best Slack integrations. Are there any Slack integrations and add-ons that you would like to be added to this list? Comment below and let us know your thoughts.