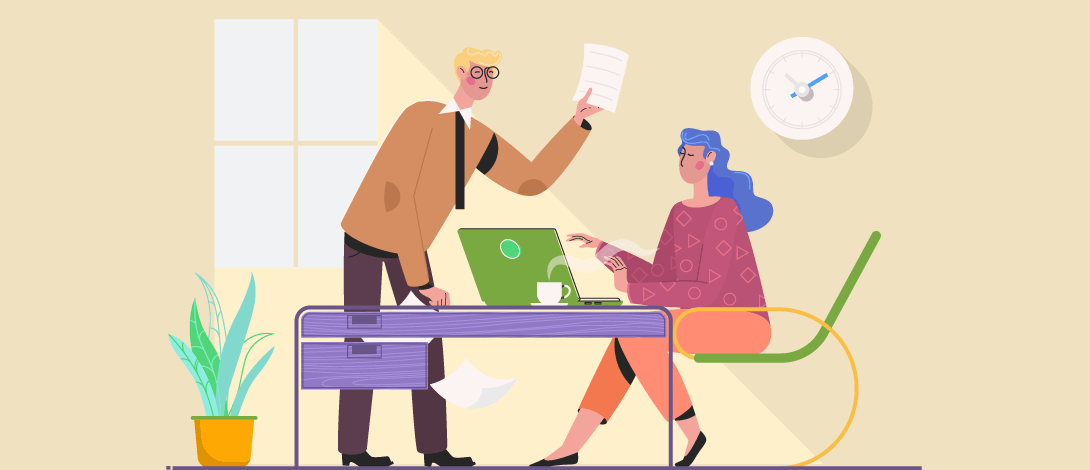 With project management field reaching new heights each day, it has become imperative that one must possess a distinct set of essential project management skills to achieve project success. A project manager needs to have special abilities for successfully executing projects from initiation till closure.
How critical is it to work on these skills is evident from statistics forecasting that by year 2027, the need for skilled project management-oriented individuals will increase by 87.7 million. Another report by Project Management Institute implies that a project is 40% more likely to succeed if managers possess essential project management skills.
If you're looking for a sure formula to success, acquiring and honing these skills should be one of your top priorities in 2019. Let's explore them individually, and look at ways on how you can learn them:
1. Leadership
The word leadership has been thrown around in multiple ways over the years and rightly so, because you cannot expect to achieve your project objectives without a solid upper hand. Leadership is one of the most important project management skills that you need to possess if you're an aspiring project manager.
A project manager with the right leadership style knows how to lead and motivate a team and make them in line with the strategic goals of a project. At any given point, he should know how to analyze the situation at hand and make informed decisions at the end of the day.
A true leader is a team's biggest support at all times and it's the glue that holds them together in good and bad times alike. He knows when is the right time to motivate the team and when to hold them accountable, all pertaining to project requirements.
2. Subject Matter Expertise
No matter how much knowledge you have in your field, there's always room for more. In today's digital world, trends come and go like the wind. If you're not quick enough to identify your forte, it might be too late.
A successful project manager knows enough about what's going on and how it's going to be done. A sound knowledge of the subject allows the project manager to communicate effectively with the team and all the stakeholders to get things done faster. AND, it can help you identify your strengths as well (win-win?).
Current market trends can also set the base for what needs to be learned over time and how to implement it on your projects for heading in the right direction.
3. Communication
One of the most essential project management skills has to be communication. Successful project managers know exactly what needs to be communicated and how. Great communication is a recipe for great relationship.
This goes without saying that even if you excel at other things, if you don't have what it takes to effectively communicate your point across, you're already one step behind. The ability to communicate your vision, goals, as well as what's deemed necessary for empowering the team should be one of your core skills.
A general rule here says that you need to be eloquent, directive, and simple when it comes to communicating with your team members. The lingo that you use matters too. It's quite common to use the industry acronyms, but you need to communicate in the language your team members can easily decipher and act upon.
4. Negotiation
If you ever found yourself caught in a situation which required exceptional negotiating skills, you would understand how important it is to possess them. For mutual gains, you got to have excellent negotiation abilities or you've lost the battle of getting the best for you and your team.
An accomplished project manager knows how to negotiate terms with suppliers, clients, and other stakeholders so as to ensure a win-win situation.
It doesn't end here. As a project manager, you'll find yourself caught in a constant battle of negotiating time and again with your team members too. A new hire, some inevitable employee conflict, or merely bringing everyone in line with the strategic goals. It's a never-ending cycle.
Negotiating also brings everyone's interests on the same page and makes everyone believe they're getting what they want. (Pretty smart, no?)
So, the next time someone points out that you're being diplomatic, know that you possess great negotiating skills. 😉
5. Organization
You cannot expect to get things together if you don't have organization skills. This holds true for both your professional and personal life. You can be at the top of your game if you know how to organize and prioritize multiple complicated tasks and execute them smoothly.
As project manager, your job is to make sure that your projects do not create chaos among your team members and they don't feel over-whelmed by the number of tasks lying ahead of them. An important element of being organized also includes neatly documenting everything for future referencing.
A small tip can be to start getting organized personally using a to-do list app, and everything else will slowly fall into place.
6. Team Management
Team management goes hand in hand with successful project execution and this should be one of the project management skills you should definitely start working upon if you want to lead by example.
Bringing together a team on common grounds in no child's play. An effective project manager is skillful enough to move the team in one direction and makes sure that their personal goals are aligned with the organizational goals.
Delegating tasks responsibly, handling conflicts, and evaluating performance effectively sets the basis for great team management. Another important attribute of a successful project manager is that he/she evaluates each and every team member and helps them in polishing their skills over time to the best of their capabilities.
7. Time Management
As William Penn rightly said, 'Time is what we want most, but what we use worst'. Time management is a skill not many people possess, but it's considered to be one of the key skills for project managers.
As every project comes with a due date, there are hundreds of tasks that need to be done within a short period of time, so the real work begins with task prioritization. Start with devising a powerful project timeline, and make sure that these deadlines are met throughout the project lifecycle.
Prioritize and assign tasks according to the work breakdown structure (WBS) and get a clear picture of what needs to be done over the course of project timeline.
As a result of good time management, your team's productivity will drastically improve and will directly impact your team's performance.
8. Risk Management
Risks are inevitable, which is why essential project management skills and competencies encompass elaborate risk management as well. If you can identify risks earlier in your project, you can control them smartly and increase the success chances of your project.
As risks are generally not apparent, a skillful project manager needs to have experience and sound knowledge to timely pinpoint what can go wrong. This paves way for development and implementation of an effective mitigation strategy.
An intelligent way to deal with risks is to utilize a professional risk management tool. This tool allows you to make use of risk assessment matrix and thoroughly analyze the potential risks your projects are subjected to. Moreover, project managers can then easily put together a powerful mitigation strategy.
9. Critical Thinking/Problem Solving
Having a structured approach to solving problems always yields positive results. Critical thinking is one of the skills for project managers which will stay relevant in every era. Before coming up with solutions, you should be able to weigh the associated pros and cons and then formulate the best strategy to cope up with the challenges.
Nobody likes surprises in projects (unless it's a birthday), so you should be equipped with skills to evaluate situations beforehand to come up with a backup plan whenever required.
If you think you don't have critical thinking or problem-solving skills, no worries! You can always take up some classes or just hit the internet to get an idea of how you can get your way around it.
10. Cost Control/Budget Management
'We don't have enough budget'
'We need to cut costs to achieve project goals'
'Great idea, but our budget won't allow it'
All these sound too familiar, right? It's because project budget is one of most critical aspects of any project. If you don't have what it takes to smartly manage your project costs, you may not pass as a skillful project manager.
There will always be some kinds of financial constraints in your project. Your job is to first create a viable project budget and then means to control it throughout the lifecycle. Track your project costs, put together a spreadsheet if required, and then decide what should be done.
Although it's easier said than done, with experience you will likely know exactly where costs are being overrun and what steps are needed to control it.
How to Learn Project Management Skills
Till now you might have gotten the gist of importance of project management skills, but of course nobody is born with these skills. Over time, you need to dig deeper into yourself and run a self-analysis to exactly understand what you need to work on.
Some of the ways you can easily learn project management skills are:
Professional Training: get yourself enrolled in some professional courses which will help you in systematically developing project management skills. You can find plenty of online courses too if you want minimum human interaction while getting trained
Online Blogs and Podcasts: if you don't want to pay for acquiring these skills, we get it! (We don't want to, either 😉) Just go on internet and make use of your researching skill. Look for some blogs and podcasts which essentially feature project management skills and competencies and how you can develop them
Play Online Simulations: if you dread failure in your project, start playing online business simulation games. These games allow you to make decisions without any fear of negative consequences. They are a great learning tool where you can test your project management skills and understand where you need to work harder
Project Management Software: Sometimes the best way to learn is to dive right into it. Using a project management software will make it easier to learn the processes involved. Whether it be a gantt chart software or kanban app, it'll be easy to wrap your head around the concepts easily once you've used them yourself.
In essence, project management demands skills and competencies. Do you have what it takes to be a skillful project manager? What are the skills you're trying or want to develop? Share your thoughts with us.