Project Management is a complex maze that can only be understood if you are vigilant from day one and keep an eye on everything that happens within your project.
The software world is quite diverse nowadays. There are a lot of different project tracking tools that are excellent trackers of every element connected to your project and ensure that everything is looked after and you achieve success.
But what do these project trackers track?
As we know that a project consists of the following basic elements:
Resources: Every project requires an arsenal of different resources for the development team to utilize and make the project a definite success. These resources can be many different things like equipment, people, or any other items related to project development.
Project Scope: Project Scope is essentially the script or the nature of the project on which it is going to be developed. This will include things like What is required for the project to be completed? What should be the size of the project? Which elements can potentially stall the development process?
Time: Based on the calculations done with the project scope in mind, the time to complete the project development process is measured. This depends on a lot of different factors related to the project like resources, and interference from the stakeholders, among many others.
Budget: Nothing in this life is free and you have to pay for everything if you want the best of it. Just like that, all of the projects that you are trying to develop are going to cost you, and depending on the size and the elements included in them, they are going to cost you a lot. So, to make sure that your project is not stalled in the middle of development, you need to find out how much money is required to finish the development process of the project and pass that information on to the stakeholders.
These are the four basic elements of a project that are also the tracker templates for a project tracking software, that can help the development team to design a project development process in which the project is an instant success and brings more value to the company.
This is where project tracking software comes into play. They are tried and tested project management tools that specialize in tracking all of the different components of a project and make sure that the upper 4 basic project elements are properly tracked and managed.
Why Track Your Project's Progress?
Many people in the project management paradigm always ask about the purpose of tracking every element connected to a project. Because all of this surveillance over the project can just seem like the over-protected watch of the upper management.
But obviously, it is so much more than that.
For smaller projects, project tracking can be a bit easy than for bigger projects and might take a lot less time. But, for larger projects, the project tracking process can take up a lot of time and resources and might involve many numbers people to successfully perform.
Here are some of the practices which you can perform to make sure that the project is a definite success and brings more value to the company. They are:
An improved level of communication among all of the team members, the project manager, and all of the stakeholders connected to the project.
An effective resource management process that will help you manage all of your different resources, and makes sure that your staff is not overwhelmed by the flow of the work activities, and that the work burden doesn't affect project timelines and delays priorities.
A better scheduling system for all of the resources, processes, and tasks related to the project, to make sure that the project is not delayed in the slightest and every goal and milestone is performed and shipped to the client in the agreed-upon timeframe.
You as a manager, are supposed to come up with the most effective budget management process to make sure that the project doesn't go overboard, and that all of the tasks and activities are performed within the agreed-upon budget on time.
The 13 Best Project Tracker Tools to Use in 2023
Project Management is an incredible field of work because the software industry has created some of the most incredible applications to facilitate you in all of your PM activities.
The following applications are some of the project management tools that are the best Project tracking tools you can use in 2023. They are:
Let's take a detailed look at all of them.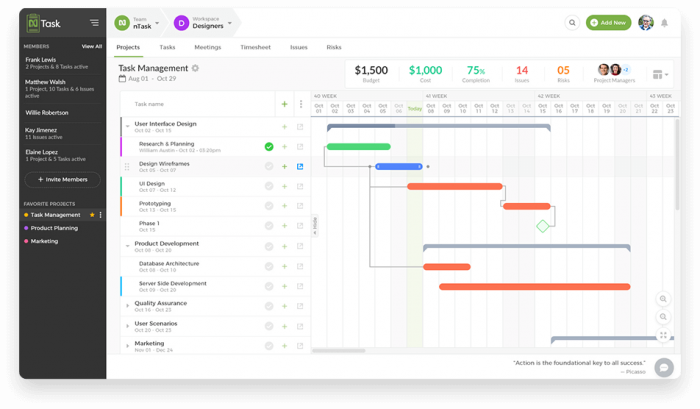 nTask is one of the best project tracker /management software you can find in the market right now.
It is specifically designed to make sure that all of the activities that you and your team are performing, be tracked and properly filed to make sure that you are informed of all of the changes regarding the project, keep everything in check, and make sure that you succeed.
Key Features
Brainstorming
Project Management
Backlog Management
Timesheets
Workflow Management
Board Meetings
Meeting Minutes Management
Pricing
Basic free plan
Premium plan starts at $3/month/user
Business plan starts at $8/month/user
Use The Best Project Tracking Tool – nTask

Manage all your tasks, projects, meetings, timesheets and more in one place. Sign up today!
2. Podio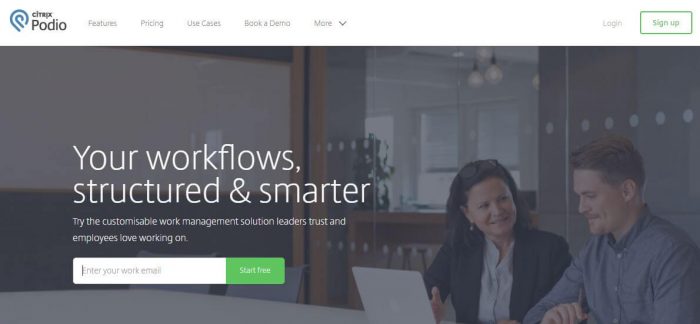 Podio is an excellent project tracking tool that has all of the features that can make sure that your project is well looked after like budget tracking and detailed time tracking tools to keep all of your processes and tasks in check. Some other features that this application provides are given below.
Key Features
Activity Dashboard
Activity Tracking
Automatic Notifications
Calendar Management
Chat
Collaborative Review
Collections Management
Communication Management
Two-Way Audio & Video
User Management
Workflow Management
Pricing
Paid subscription starts at $9/month
3. Wrike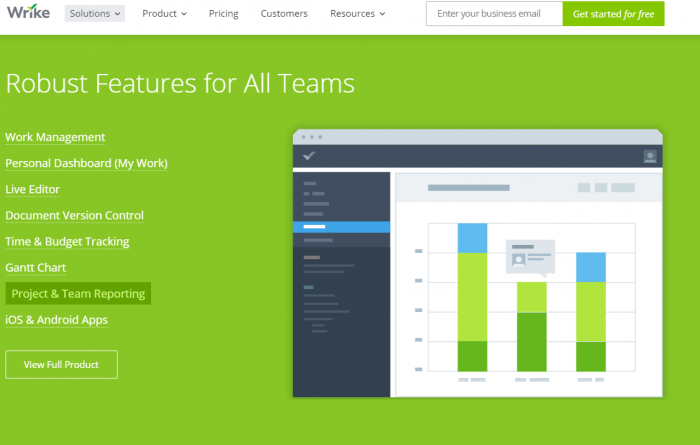 Next project tracking tool is Wrike. Another amazing project management software that can act as an incredible project tracking tool for you with the help of its excellent features like Kanban boards, traditional task lists, and many other tracking methods that can help you keep an eye on everything related to your project and achieve success.
Key Features
Projections
Real-Time Notifications
Real-Time Updates
Reporting & Statistics
Resource Management
Rules-Based Workflow
Secure Data Storage
Status Reporting
Tagging
Task Planning
Task Tracking
Third-Party Integration
Timer
Pricing
Paid subscription starts at $24.80/month
4. Monday.com

Monday.com is yet another example of a project tracking tool that can help you keep an eye on everything related to your project like budget and resources etc. so that you can achieve success and gain value for the company.
Key Features
Planning Tools
Process Control
Progress Tracking
Project Management
Project Templates
Project Tracking
Pulse Surveys
Real-Time Notifications
Reminders
Reporting & Statistics
Pricing
Paid subscription starts at $39/month
5. Jira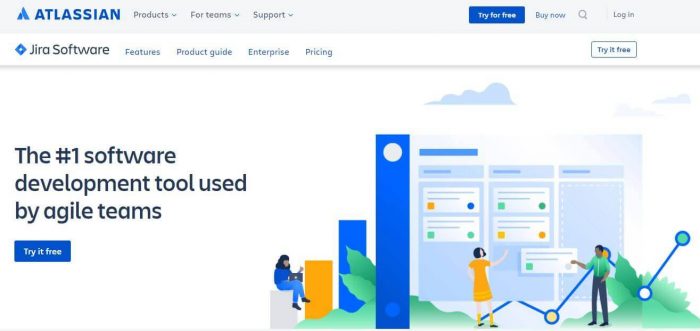 Jira is an amazing project management software that has different features like creating a work breakdown structure and other agile features, that allow you to keep everything in check in your project development process, making your project a success and bringing in more value for the company.
Key Features
Unlimited custom fields
Seamless source and issue integration
Advanced reporting
Advanced security and administration
Easily import data from other systems
On-Demand and On-premise deployment
Polished user experience
Customizable workflows
Bugs and defect management
Search and filtering
Customizable dashboards and wallboards
Integration with flexible REST APIs
Mobile interface
Scrum, Kanban, and Scrumban boards
Pricing
Paid subscription starts at $7/user/month
6. Airtable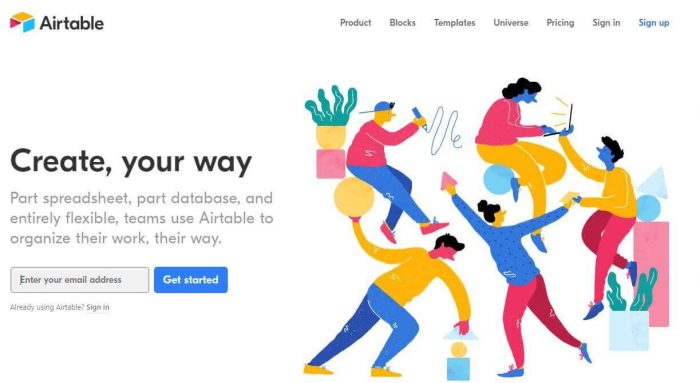 One of the more beautifully designed applications on this list, Airtable is an amazing project management software that allows you to track all of the different processes and projects in your company's roster easily, without straining your eyes due to its beautiful UI.
Key Features
Link Records Between Tables
Customized Views
Customized Fields
Email integration
Social media integration
Forms Management
Collaborative Workspace
Records Management
Application integration
Pricing
Paid subscription starts at $10/user/month
7. Microsoft Project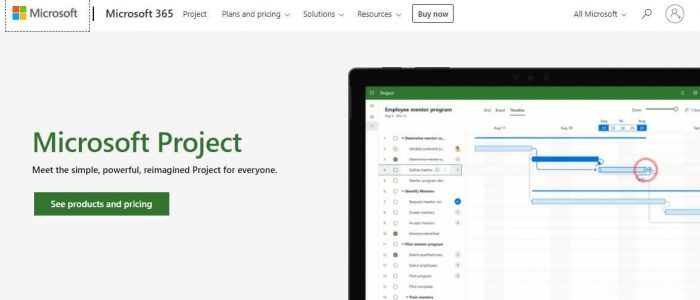 Probably one of the oldest to-date software on this list, MS Project is an amazing project tracking application that can help you generate project tracking spreadsheets that can help you keep track of all of the entities connected to your project.
These project tracking spreadsheets are an old way of keeping track of everything but it is still valid to use in many different projects all around the project management world.
Key Features
Simplify IT management
Anticipate change
Communicate in real-time
Deliver projects successfully
Access from virtually anywhere
Deliver projects successfully
Project Portfolio Management
Discover and share information
Pricing
Paid subscription at $7/user/month
8. Scoro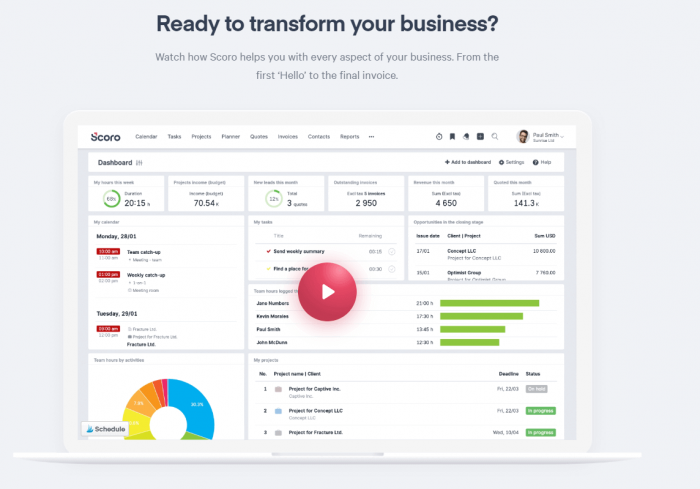 Probably one of the most featureful application on this list, Scoro is one of the best project tracker tools that you can use to take care of all of your projects. Just take a look at all of the features that this application has to offer.
Key Features
Access Control
Action Item Tracking
Activity Management
Ad hoc Reporting
Asset Management
Attendance Tracking
Automated Scheduling
Automatic Notifications
Availability Management
Pricing
Paid subscription starts at $26/month
9. TeamGantt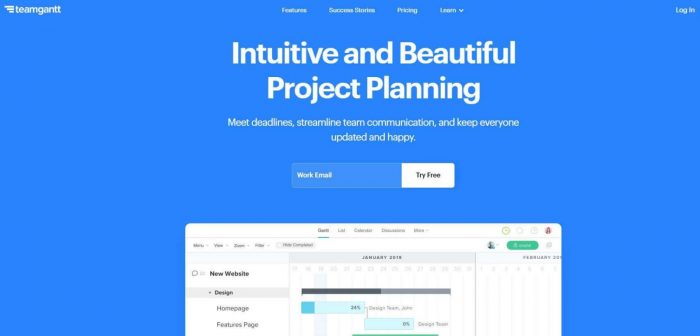 Next up in the project tracker tools list is TeamGantt. This software uses Kanban boards to keep track of all of the activities being performed in your project.
Key Features
Employee monitoring and management
Task Management
Reports
Access on The Go
Project Visualization
Project Management
Conversations
Print PDF's
Sub-Groups
Pricing
Paid subscription starts at $7.90/month
10. Toggl Plan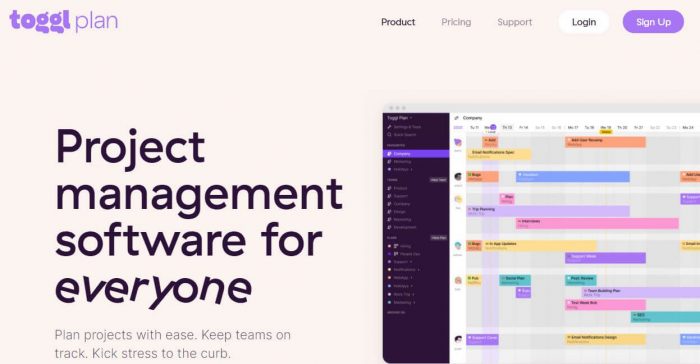 One of the most effective software choices for all your project tracker activities, Toggl Plan is an incredible application that is full of features that can help you schedule, plan, and communicate all of the information among your team members and be successful.
Key Features
Multiple Projects
Progress Tracking
Project Planning
Project Tracking
Milestone Tracking
Planning Tools
Project Management
Project Time Tracking
Projections
Pricing
Paid subscription starts at $8/month
11. Todoist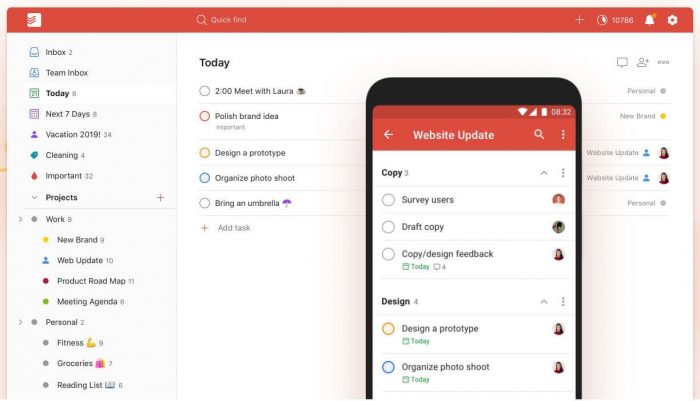 Todoist is incredibly affordable, yet, premium software that can help you take care of all of your project tracking activities. It has a lot of third-party integrations so; you won't have to part with any of your work applications and can start working from day one.
Key Features
Subprojects
Sub Tasks
Notifications
Powerful Recurring Dates
Productivity Visualization
Labels
Filters
Archive Search
Project templates
Pricing
Paid subscription starts at $28.99/year
12. Apploye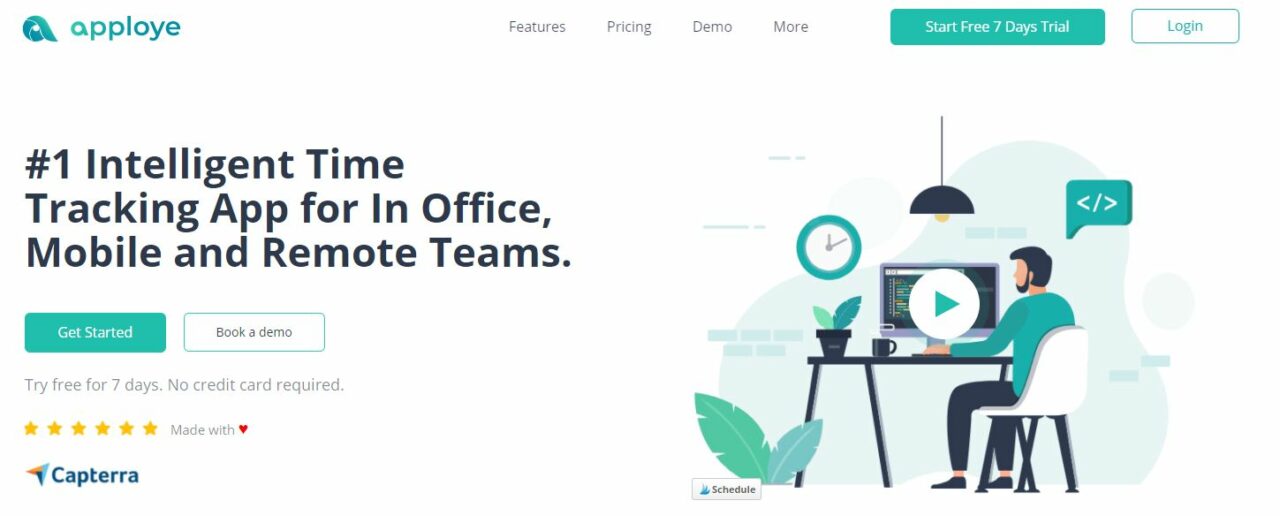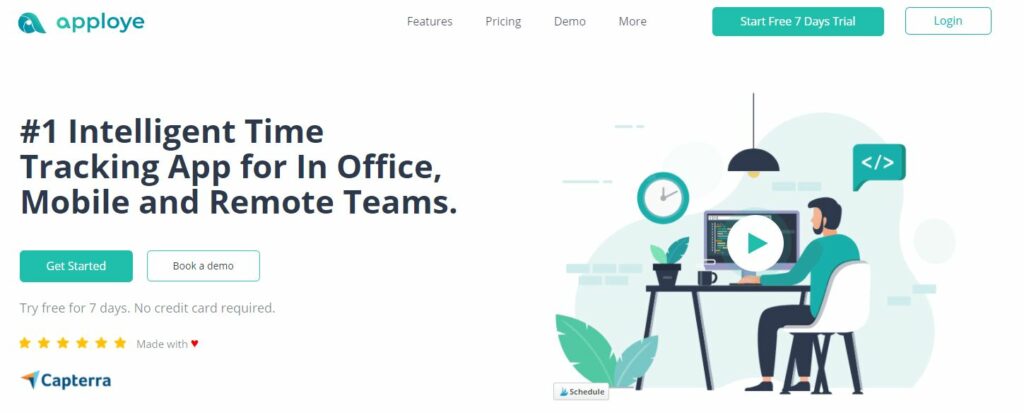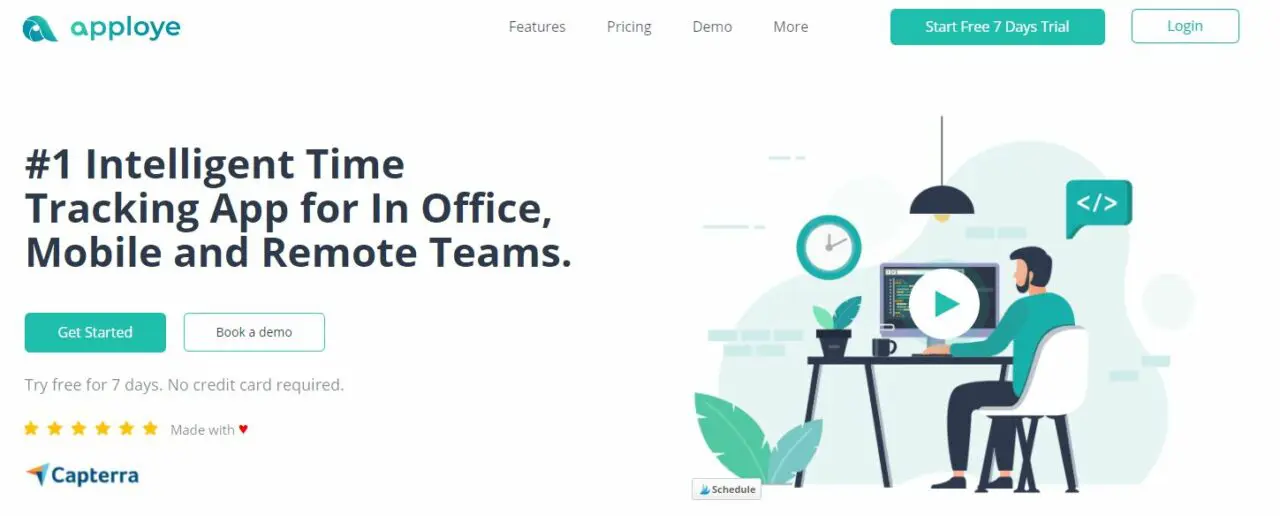 Apploye is a time tracking solution that offers you to create multiple tasks under various projects and track time against those tasks and projects.
Projects & Budgeting is a wonderful feature offered by Apploye that you can leverage to gain significant edges for your business as declaring budgets and assigning roles are straightforward through Apploye. Besides, you may be able to add client profiles to projects and see the project summary at a glance.
Key Features
Archived & Budgeted view of projects.
Project billing
Project Budget
Budget alerts
Start date and deadline
Project manager role
Set project status
Pricing
Solo: $4/user/month
Standard: $5/user/month
Premium: $6/user/month
Elite: $7/user/month
Save upto 50% by choosing annual pricing.
13. Indy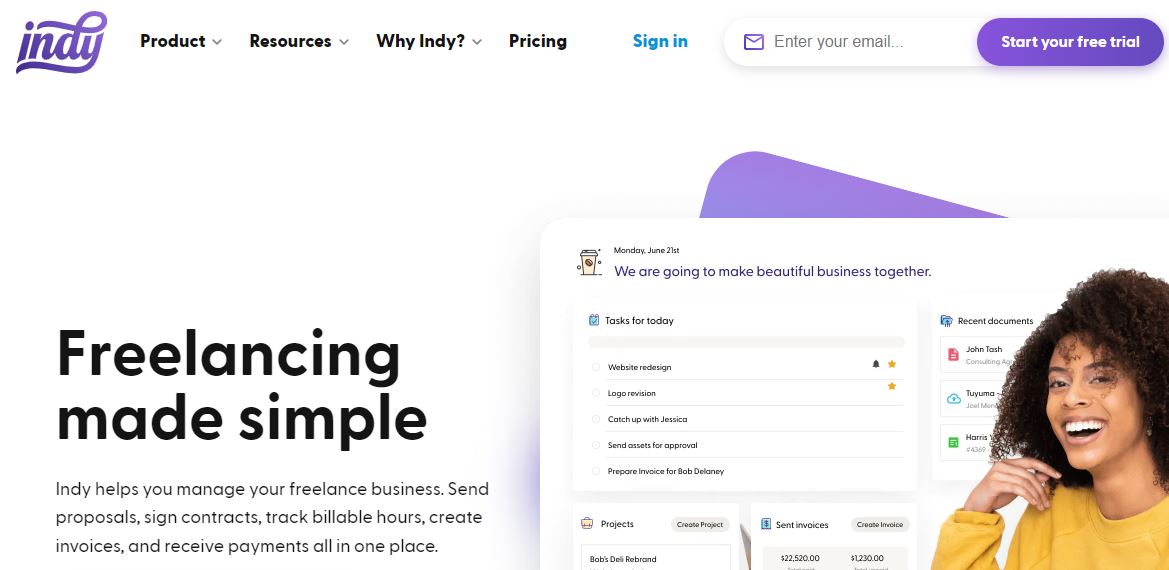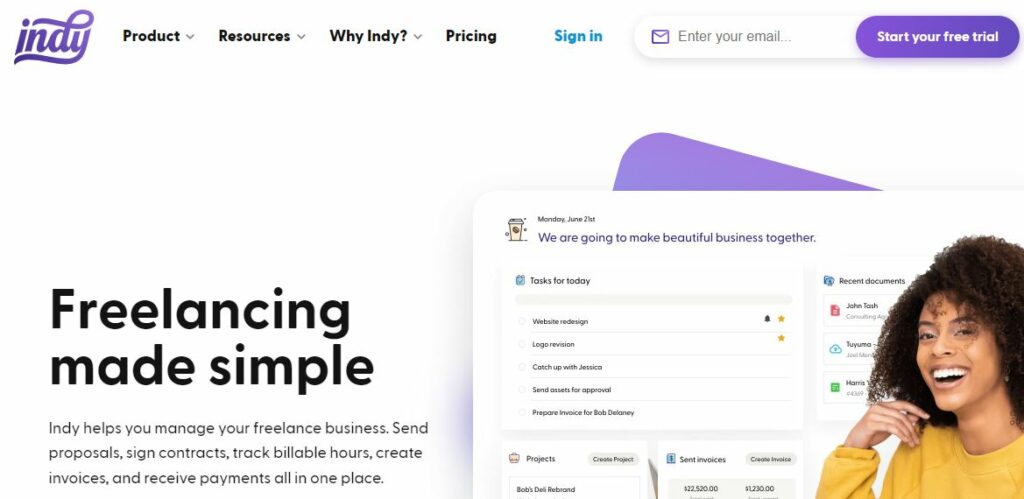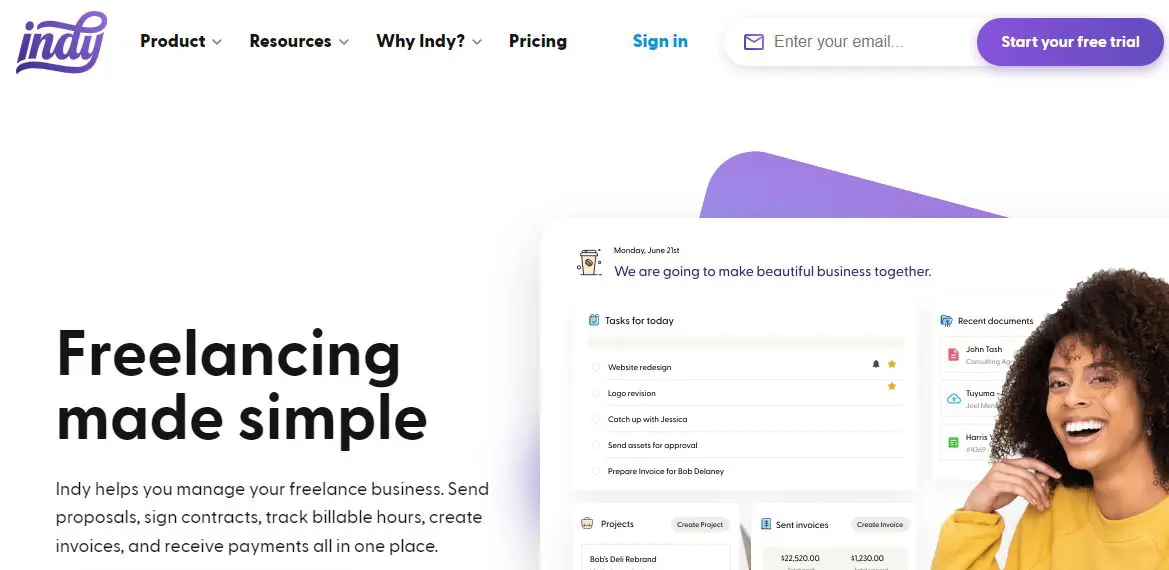 Indy is a simple task management tool for freelancers and independent contractors. What makes Indy unique is its focus on your entire workflow as a solopreneur.
You can use Indy to create tasks just like every other task manager on our list. Indy goes a step further, though. With Indy, your tasks can be connected to projects, tracked using the built-in time tracker, added to an invoice with just a few clicks, and you can get paid with the payment gateway. The integration with all the other tools is what makes Indy so helpful for freelancers.
Back to the task manager. Indy can do everything you need from a task and project management app as an independent contractor. You can create projects, add tasks to them, link tasks to deadlines, write task descriptions, and tag tasks to create categories like "Completed" or "Waiting on Client." Setting up recurring tasks is quick and painless.
Key Features
Simple and easy to use for freelancers
Integrated with more tools for a smoother workflow
The fast task-creation process
Link tasks to projects
Connect to the built-in time tracker
Invoicing from the time tracker and task list is quick and easy
Tags for tasks help keep you organized
Pricing
Free: Built for 1 user
Pro Bundle: $12 per month
How to Use a Project Tracker?
By this point, you may have seen different software that can help you to take care of all of your project tracking needs and requirements. Using these programs is going to be different. But if you want to know some basic tips to make the user experience rewarding, here's what can be done:
1. Software Features Vs. Requirements
Any software belonging to any genre has to, first and foremost, be beneficial for you and capable of meeting all your needs and requirements from the moment you set it up according to your criteria.
For a project tracker, the capabilities are supposed to be things like budget tracking that helps to keep track of all of the different processes and tasks related to the project, and all of the money being spent to perform those tasks.
2. Ease of Use Is Proportional to Overall User Experience
Projects and Services change every day and the company needs to have resources and tools that can help them customize those projects and services according to the times.
To do that, the project tracking tool that you use needs to be intuitive and capable of making rapid changes, so that the company can compete with the changing times head-on.
Despite summing up these programs, we are sure that you may be using a completely different tool. If that's the case, we would love to know all about it. Fill your fellow readers in on your favorite project tracker tool of 2023 through the comments section below.
Alternatively, you can also write to us at fwilson@ntaskmanager.com with your valuable insight. Good luck and don't forget to have fun with project tracking apps.