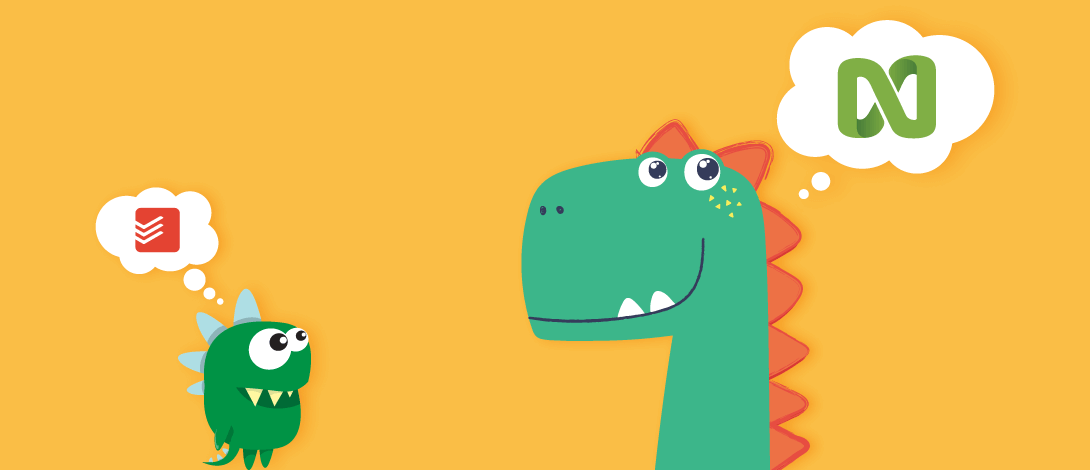 Among hundreds of productivity apps and task management tools, Todoist stands as one of the best to-do list apps amongst millions of people.
However, is a to-do list app enough? There are some areas where this tool can be a little uneasy to work with. To each their own, but in general, some of the most prominent areas where Todoist misses out include:
No Issue Management
Issues are a given when it comes to managing teams, projects and tasks. It is important to be able to list them out so the team can tackle them in a timely manner. Todoist, however, does not offer this option.
No Risk Management
Teams and organizations all over the world understand the risk of no risk management – no pun intended. On every level today, more than ever before, teams need to spot risks and the likelihood of risks in order to strategize better. Todoist does not offer this feature either.
No Meeting Management
Meetings are important to keep teams on track and getting things done. Most of the tools that claim to boost productivity offer modules to facilitate meeting arrangement, either on-prem or online. Todoist does not have any such option.
No Time Tracking
Time tracking is crucial in task management. It gives you a fair idea on what to invest in while you monitor existing tasks. Sadly, Todoist does not encompass this important feature.
Not to worry. We have compiled a set of tools you can adopt right now to make 2019 more productive.
The 5 Best Todoist Alternatives
nTask is one of those task management tools that can give others a run for their money. Compared to most of the apps, it holds a significant number of features that go beyond just getting things done.
In short, it is your all-in-one software that caters to task management to timesheet management to risk and issue analysis. Each of these modules carries efficient team collaboration channels in the form of comments and attachments.
In addition, it has a super simple work environment with everything accessible from a central dashboard. With a free and extremely affordable paid plan, nTask is all set to be your free productivity assistant, and ranks #1 on this list of the best Todoist alternatives.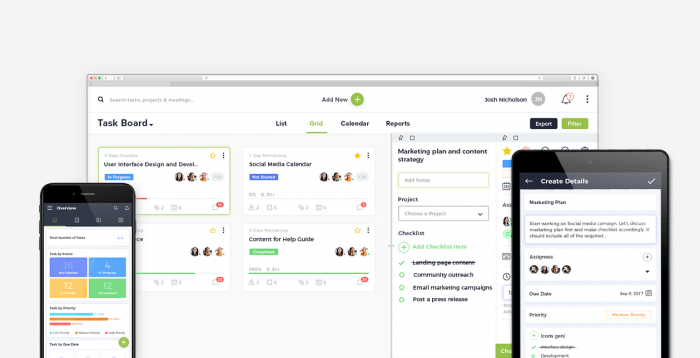 Key Features:
Get your hands on a comprehensive set of features with nTask, which includes:
Task management for creating, assigning, organizing, prioritizing and sharing tasks with multiple statuses
Project management that includes Gantt charts, project reports, and project timelines to manage and monitor project progress
Flexible comments including commenting on tasks to projects and converting comments to tasks using Slack
Multiple team specific workspaces that can be managed and monitored simultaneously
Timesheets management module for creating and managing team specific sections for employee task efforts and payroll
Meeting management module including arranging, scheduling and managing meetings (one time or recurring)
Issue management module to facilitate identification and listing down of issues
Risk management module helps you identify and keep track of potential risks.
Powerful search and filter tools to search for tasks, projects, meetings, issues, and risks.
Alerts, notifications, and reminders to keep teams on track.
Two-Factor Authentication for extensive security
Third party access
iOS and Android mobile apps
Pricing
nTask offers the following pricing plans:
Free – unlimited tasks, checklists, meetings, issue, risks and more.
Pro at $2.99 per user per month
Looking for the perfect Todoist alternative?

See for yourself why Todoist users are switching to nTask. Create unlimited, tasks, meetings, risks, issue & more.
Recommended by Softpedia, LifeHacker, The App Times and more, Tick Tick proves its mettle on multiple fronts. It is one of the best Todoist alternatives available, keeping your game on point with powerful options for task management.
What sets it apart is its intelligent task creation using Siri. Plus, it helps you create a task instantly using a specified keyboard key at any time. This saves you the time to manually go to a specific task module. Instead, lets you jot down your ideas without further ado.
It is ready to be downloaded on a number of platforms so it is accessible from anywhere. With data synchronization and backup options, your data is secure and consistent.
Key Features
Tick Tick brings you the following feature set:
Intelligent task creation using Siri
Task management including single and recurring tasks, assignment, scheduling on calendar, subtasks, priority, and tagging
Pomo timer to track task duration
Convert emails into tasks
Comprehensive, sharable to-do lists to use personally or professionally
Multiple reminders for schedules including location-based alerts
Powerful calendar view
Data synchronization and backup
Mobile apps for iOS and Android
Pricing
You can upgrade the Basic plan to Premium at $27.99 per annum.
---
Take a look at Redbooth if you are a Kanban fan and have a thing for beauty. This colorful and sleek app contains a set of features that make work fun and efficient. With an affordable range of pricing plans, this Todoist alternative caters to task and project management, and even team management.
Monitor projects and their progress visually through Gantt charts and reports. You can even plan activities and communicate with remote teams more efficiently with screen sharing and video conferencing. In essence, you will not regret investing in Redbooth.
Key Features
Here are the prominent features Redbooth offers its users:
Customizable Kanban boards for easy administration of tasks and projects
Task management including organizing, sorting, assigning, and tagging tasks
Central dashboard for task tracking and updates
Team collaboration
Project management including task dependencies, visual timelines, and Gantt charts
Productivity reports with task status and progress
Time tracking for tasks
Conference calls
Video calls
Screen sharing for presentations
Mobile apps for iOS and Android
Pricing
Avail any of the following pricing plans with Redbooth:
Pro at $9 per user per month
Business at $15 per user per month
Enterprise (Customizable)
Teamwork Projects ranks #4 on our list of the best Todoist alternatives. It comes with a broad list of features that help you organize your workflow and manage teams under one roof.
Teamwork can be integrated with peer tools such as Teamwork Desk and Teamwork Chat. With easy to use Kanban interface and multiple options for customizing your workflow, this tool comes as a breeze of cool air.
Select from one of the colorful templates and themes to make your workspace more interesting. Grab the free plan now and see what we mean.
Key Features
Make use of the following features with Teamwork:
Task and subtask management including task priorities, dependencies, tracking and log time
Extensive project management features including project charts, reports, owner assignment, Milestone tracking, and cost-to-completion tracking
Kanban boards
Various color themes and templates
Idea and budget management
Time tracking
Powerful search
Mobile apps for iOS and Android
Pricing
Teamwork offers the following pricing plans
Free Forever
Pro at $45 per month
Premium at $75 per month
Enterprise (customized)
---
#5 on our roundup of the best Todoist alternatives is Zoho Projects. It is your all-inclusive tool covering task and project management Gantt charts and resource utilization charts. Easily track time to facilitate task management or timesheet handling.
You can also keep your projects issue-free with Zoho's robust features relevant to issue tracking and management. Zoho offers four pricing plans, which makes it an easy pick for different teams. Plus, work on Zoho from anywhere and anytime through its mobile apps.
Key Features
Some of the prominent features that make Zoho an irresistible Todoist alternative include:
Task management including creation, assignment, priority, milestones and time tracking for tasks.
Project management including Gantt charts, resource utilization charts, and task reports.
Timesheets management for billable and non-billable hours, along with relevant reports through time, project, or personnel.
Automated notifications and reminders for members assigned the charge of fixing issues through notification patterns.
Comprehensive issue tracking including defining issue cycles, history and comments for issues, identifying reproducible issues
E-mail notifications for various updates
Mobile apps for iOS and Android
Pricing
Get hold of Zoho through any of the following pricing plans:
Standard at $20 per month
Express at $40 per month
Premium at $85 per month
Enterprise at $125 per month
Have any other tool in mind that can be included in this roundup of the best Todoist alternatives? Share your thoughts in the comments below.