Every marketing individual whether they be part of a marketing team or a marketing agency needs to know how to create a marketing plan in order to market their product or service to the correct audience.
But knowing how to create a marketing plan isn't as simple as one may think. There are multiple elements to consider when you think about how to create a marketing plan. One such element is the tools you use to help your team make an effective plan for your marketing campaign.
Here are some tools you can use when you consider how to make a marketing plan.
What is a Marketing Plan?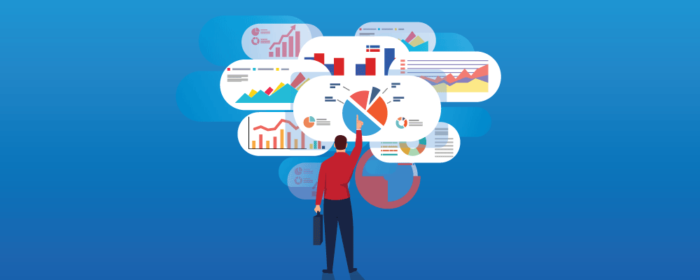 There is no question that you and your team should be taking the necessary time and effort to create a marketing plan what is a marketing plan anyway?
A marketing plan is an operational document that defines a company's advertising tactic for both generating leads as well as reaching its required target audience.
A marketing plan outlines the outreach and public relations efforts that will be implemented over time, as well as how the organization will assess the impact of these initiatives.
Difference Between a Marketing Plan and a Marketing Strategy
While a marketing strategy and a marketing plan may encompass the same idea of needing to reach the end goal the two concepts can be seen to have slight differences.
Mainly, both the marketing strategy and the marketing plan play vastly different roles when you consider the entire marketing process of a company.
You can understand a marketing strategy as the general method you will employ to reach a certain marketing objective, whereas, in comparison, a marketing plan is a document that outlines the steps that you will need to take in order to attain that goal.
You can categorize strategies as being somewhat fluid in nature and often entail a long-term commitment. On the other hand, a plan is usually more focused on the near to medium future.
Basically, in other words, a strategy comes first and is followed by planning.
How to Create a Marketing Plan?
The way you create your marketing plan and what it entails exactly is dependent on what the goal for that marketing plan is as well as the type of company or organization you are working with.
You might, for example, need to construct a marketing plan that gives you a high-level overview of your company or organization's overall marketing strategy or alternatively you may be looking to focus on a single channel for example content marketing, social media marketing, or search engine optimization.
Here are some basic steps you can follow when you are looking at how to create a marketing plan.
Step 1: Identify and Define Your Target Audience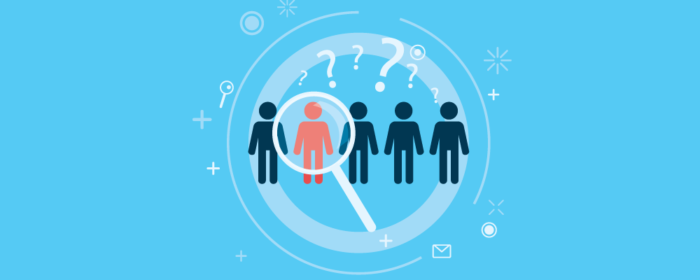 The first step to creating a marketing plan is knowing exactly who the marketing campaign is geared towards.
You can't market a service or product without knowing who you are marketing it to.
If your company already has buyer personas created this step is going to be a breeze. If not, you may want to take the time to create buyer personas so that you can create a captivating marketing campaign that caters to your prospective buyers.
A buyer persona includes valuable demographic information such as the age of your buyers, their gender, income, etc. great buyer personas also include other valuable information such as what the problem of your buyers is that your product is aimed at fixing.
Step 2: Define Your Maketing Goals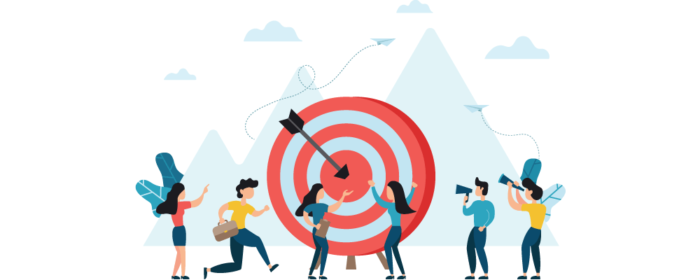 It is not just enough to know who you are selling to. You also want to know what the goal of your organization as a whole is as well as a more specific goal or the objective that this specific marketing campaign is looking to achieve.
A major element in improving your Return on Investment or ROI is knowing exactly what your goals or objectives are.
The best way to define goals is to use the S.M.A.R.T method. S.M.A.R.T stands for Specific, Measurable, Achievable, Realistic, Timely.
Creating goals that follow the SMART method ensures that you are reaching for something that is both realistic and attainable while also providing a time frame so that you and your team are not simply working without an end in sight.
Step 3: Identify Your Marketing Tactic
Knowing who your target audience is and exactly what you are aiming to achieve helps you and your team decide on the best marketing tactic to use.
This includes deciding which channels are the best to advertise on based on your buyer personas as well as your objectives.
You need to know which distribution channels your campaign should be focusing on.
For example, the new generation does not read physical newspapers and therefore if they are your target audience running a newspaper advertisement would not only not appeal to your target audience but would also not meet your goals.
The marketing tactic is the main body of your plan. Therefore, ensure you take the time to brainstorm and discuss the best ways possible to reach your target audience and reach your goals.
But do not come up with ideas in isolation. You also need to keep your budget and schedule in mind.
Step 4: Set a Budget and Create a Schedule
Before your marketing campaign can go underway you need to discuss your budget with your client. Knowing what you have to work with will help you come up with the perfect marketing tactic to achieve your goals.
Apart from the budget you also have to come up with a schedule. This involves creating tasks and action items that need to be done in order for your campaign to progress.
A project management tool like nTask can help you create these tasks, assign them to your resources, and track the progress through interactive Gantt charts and Kanban boards.
Here is why you should use a marketing project management tool when you consider how to create a marketing plan.
Why You Should Use a Marketing Project Management Software?
Now that we have discussed the steps you need to follow in order to create an effective marketing plan, you need to consider ways you can simplify and streamline this process for you and your team.
One valuable tool you, your team, and your organization can benefit from when you consider making a marketing plan is investing in marketing project management software.
A marketing project management software not only helps you and your team create the marketing plan but also helps with the implementation and follow-through of that plan.
There are multiple things your team and organization can gain from implementing a project management tool for your marketing strategy and planning.
The biggest advantage of using such a tool is that you have a centralized platform for all the things related to your marketing strategy and plan.
With features such as file management and document storage, the tool acts as a centralized platform where your team can access all the things they need to from relevant information to documents and more.
Another thing your team and organization can benefit from is the overall picture and overview such a platform can offer.
You can gain an overview of the entire project and see how your marketing plan is progressing and carrying on as well as real-time updates on how the project is progressing and if there are any changes you need to be aware of.
When you consider the marketing planning phase, the platform offers you the ability to see resource capacity so you can assign tasks to individuals who have the time to give it the attention it is due and simultaneously avoid overburdening others. You also ensure that you do not overcommit and make realistic goals.
Another benefit is streamlining your invoicing processes. Tools offer features like timesheets and the ability to log billable and non-billable hours that easily create invoices for your clients without the hassle.
You can manage your meetings and discuss your marketing strategy and make amendments to your marketing plan.
These are just a few reasons you should consider investing in a project management tool. Such an application provides valuable features that could help you manage your team and your marketing strategy from one location without having to switch between multiple apps.
How to Create a Marketing Plan with nTask?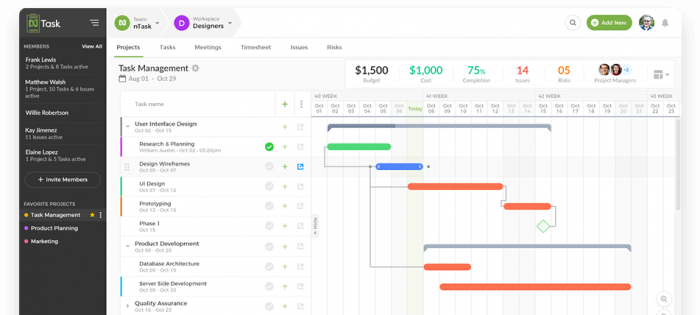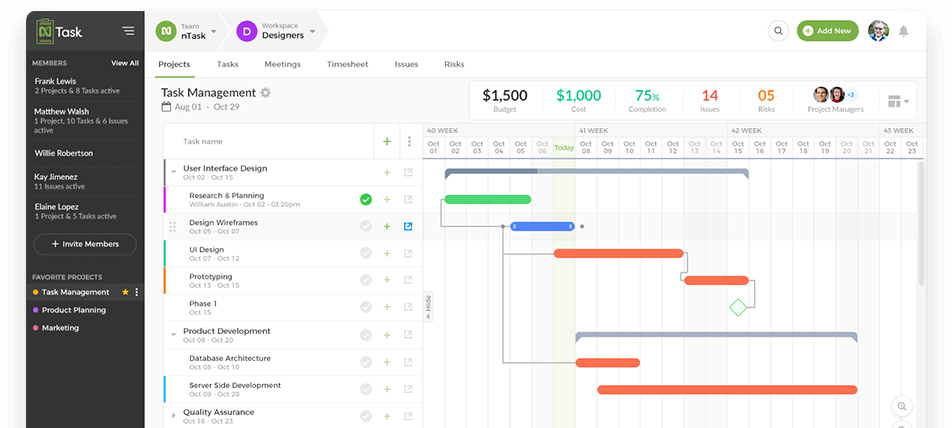 If you are looking for a project management tool for your marketing plan and strategy, look no further than nTask.
nTask is an all-in-one project management tool and allows you to market like a pro.
Here is how to create a marketing plan with nTask.
nTask offers a single platform where you can simultaneously manage your team, your clients, and the deadlines you have to meet. The platform makes the dedication, effort, and time needed to manage a marketing campaign a breeze.
The platform is a great way to make powerful marketing plans. You can easily create tasks and to-do lists to manage everything you need to get done for your marketing campaign.
nTask offers you a go-to task management tool that allows you to plan your marketing campaign and assign tasks to team members.
These tasks then get converted to a Gantt chart or Kanban board so you can track the progress of your marketing campaign and get an overview of how the project is progressing. This also allows you to amend your plan depending on any changes that arise.
nTask allows teams to collaborate in real-time with each other through collaboration and communication features. Teams can remain on the same page and work towards the same goals.
You can chat on different task boards, manage meetings, and share files and documents all within the application.
nTask offers teams the ability to manage content, advertise and create marketing calendars with ease and in the most effective and efficient way possible.
The tool provides the ability to create multiple workspaces that equip you to manage all the work within one platform without getting confused or confusing your team. You can also create access controls and permissions to provide relevant information to necessary individuals.
These are just a few of the features and tools that can help in how to create a marketing plan with nTask. To see what other tools nTask offers check out the website and feature set here.
Conclusion
With the vigorous competition that is today's day and age, it is essential to market your product or service to gain clients and get your brand out to the world.
Therefore, it is more important than ever for companies to create effective marketing campaigns.
And there is no marketing campaign without a marketing plan. You need to know how to create a marketing plan in order for your marketing strategy to be its most effective.
This blog on how to create a marketing plan is just the beginning and there is a lot more to learn. Check out our blog for more informative posts on all things project management.
---
More Articles For You: