Campaign management applications and tools have become a necessity in this fast-paced world of digital marketing that waits for no one.
You need to have the best application so that you can create vital elements like newsletters, have strategy meetings, create drip emails, and run several campaigns at once, in a single interface.
But not every software has the ability to perform all those functions and be on point with the rest of the customer needs and requirements.
So, to make your search easier for you, here is a list of the best campaign management software on the market that you can use right now to boost the productivity of your team and your projects.
6 Best Campaign Management Applications
Here are the software that can help in managing your campaigns. Let's take a look at all of these incredible campaign management software and find out how they can make us and our team more effective and productive.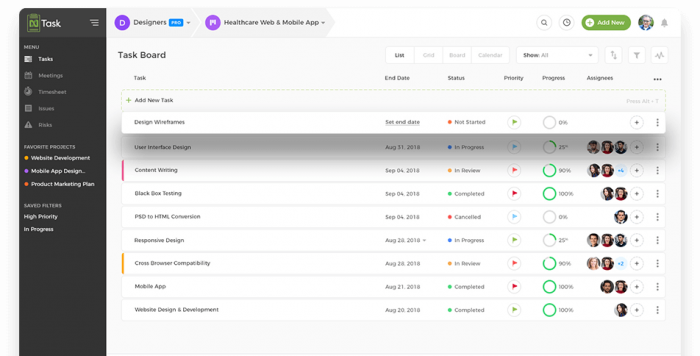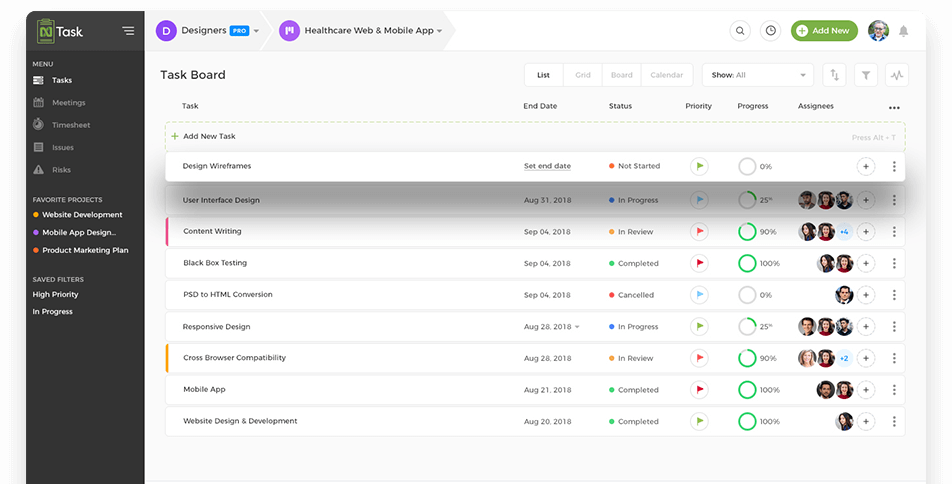 Being one of the most incredible project management applications right now, nTask is all you need when it comes to campaign management. The application is an incredible task manager that lets you keep an eye on every task and activity that goes on in your project.
Using the application you can also create strategies by examining the tasks and processes of the project development process in amazing views like Gantt view and Kanban boards.
In addition to that, the application also has a meeting management feature that lets you manage all of the interactions that you and your team have with the stakeholders and amongst yourselves.
Key Features
Task Management
Bug Tracking
Meeting Management
Time Tracking
Kanban Boarding
Zoom Integration
Pricing
Basic Free Plan
Free trial available for Premium and Business plans
The premium plan is starting at $3/month
The business plan is starting at $8/month
A free trial of this incredible campaign management application is available, but if you want the good stuff with some premium features, then you have to buy the paid subscription that starts at just $3/month
Manage campaigns using an all-in-one solution

Create and organize tasks, projects, documents, timesheets & more. Sign up today!
2. Notion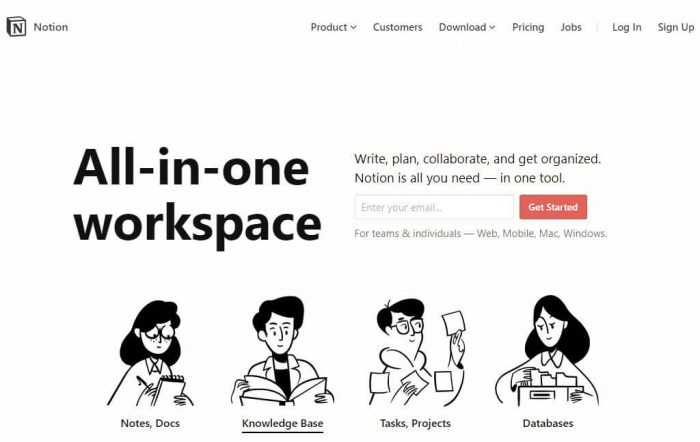 Another great example of campaign management software is Notion. The application is a great tool to have when you want to keep track of everything important in your project development process.
Here are some of the features that this campaign management tool software has to offer.
Key Features
Helps you keep track of projects and tasks in a visually pleasing interface
The application provides a flexible and effective CRM for rapid insights into your projects
Notion also provides an intuitive and effective interface that helps its users with easy navigation
Maintain a database of the team members in an illustrative and creative way
The whole interface of the application can be shrunk down to just the functionality which is required by the client
You can add content in different formats according to the needs and requirements of the project
Calendar management
Pricing
The paid subscription of Notion starts at $8/month/user, but if you have a big team and you want the enterprise-level subscription, then you need to contact the company for a price quote
3. Google Workspace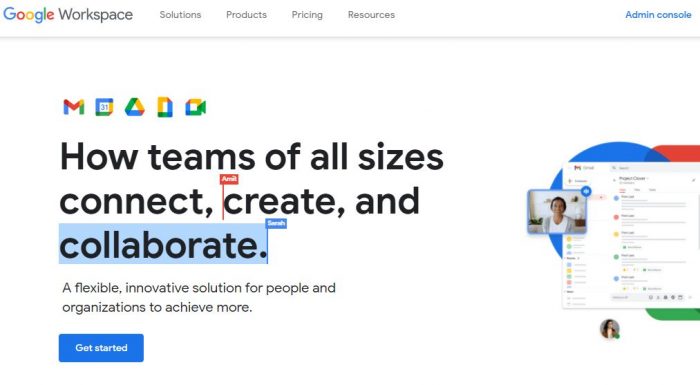 If you are in need of a campaign management software powered by Google which can take care of the management of all of your tasks and processes, lists, conversations, and documents, all in one interface, then you need to use Google Workspace.
The application helps you run seamless campaigns, and the ability to sync up with all of the other applications that Google has to offer.
Key Features
This amazing campaign management application helps the team members sync and share data right to the cloud to keep everyone in the information bubble without any blank spaces
As the application is powered by Google, it can protect your data and make sure that the information stays away from prying eyes at all times
The application also helps you to manage the access to various documents according to the needs and requirements of your team
The application comes with a big storage capacity where you can easily store up to 15GB of data related to your campaigns
It also comes with a 'Vault' feature that allows you to store different information bundles that have not been released to the public yet
Pricing
The starter subscription of Google Workspace can be procured for $6/month/user, but if you want the enterprise-level subscription to this amazing campaign management software, then you need to contact the company for a custom quote
Check this out: 
13 Best Google Task Alternatives Available in 2021
4. Box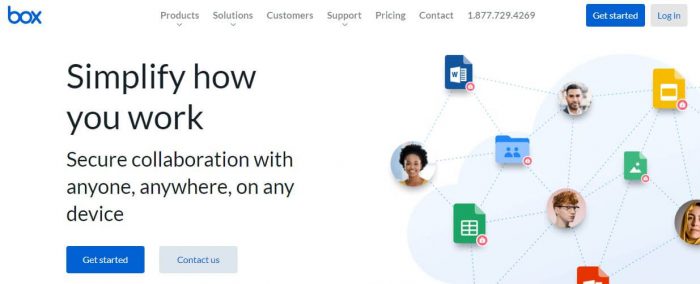 Box is an incredible tool that allows you and your team members to work with security and transparency. The application is a great tool that keeps your team members as productive as they can be by helping them collaborate without any issues or problems.
Some other features that this incredible campaign management application has to offer are mentioned below.
Key Features
The application helps users with special sharing permissions that helps them to provide special permissions to other users that want to view certain information or interact with them
The application is accessible both on mobile and desktop to ensure that the users can stay connected to their work wherever they are
The application can be integrated with other applications like Google Workspace, Slack, Zoom, and Autodesk, etc.
The application makes itself secure by empowering itself with two-factor authentication
You can use the application for white labeling, custom branding, and other advanced features
Pricing
The paid pricing of this amazing campaign management tool starts at $15/month/user, but if you want the bigger enterprise plan for your company, you need to contact the company, so that they can make you a custom price quote
5. Evernote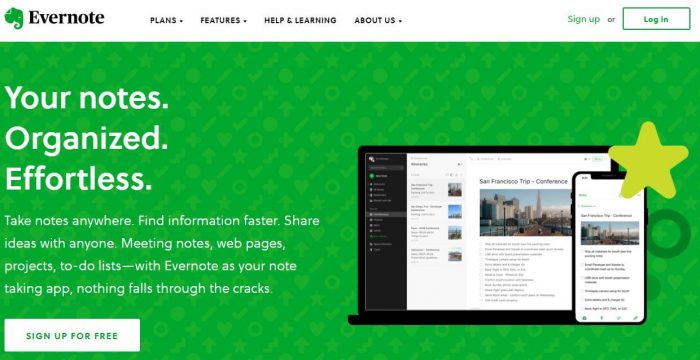 Evernote is an incredible note-keeping behemoth that lets you take care of all of your campaign management details in its interface, and also lets you keep that information safe in the cloud from any prying eyes out there.
Key Features
The application offers integrations with many other collaboration applications like Gmail, Slack, Salesforce, MS Outlook, and MS Teams, etc.
This campaign management and note-making tools help you to create and organize your documents and notes on the go
You can use the application to create different "spaces" to share information among different groups
You can attach files, PDFs, and other extensions to your notes
The application lets you clip links from anywhere and copy them to your content with ease
Pricing
The premium subscription of this campaign management application starts at $7.99/month, but if you don't want to spend any money and want to check out the features, you can use the free trial
Related:
Google Keep vs Evernote: Which Is Best For You?
6. ProofHub

Another amazing campaign management tool that you can use for all your projects and other endeavors is ProofHub.
The application has it all when it comes to managing all of the different resources attached to your projects like teams, resources, time, and customers.
The application also helps its users to achieve their goals by boosting productivity and efficiency in many different ways, resulting in more value for the company.
Key Features
The application provides an incredible note-keeping system where you can sync up all of the important information about your project or campaigns in an organized manner, and also attach many different attachments to that information in order to make it more feasible for your team members
The application has Kanban boarding and Gantt charting to help its users in better visualization of their data and to manage it properly
This incredible campaign management application helps teams stay connected with each other and lets the team members check up on each other's activities via the activities panel
It also has a time management feature
Pricing
The paid pricing starts from $45/month and if you want the ultimate subscription, you need to pay $89/month
Conclusion
These were our top picks for the best campaign management applications on the market right now. If you think that we missed something in our article, then write to us and we will get back to you ASAP.
---
More Resources For You: