Ever run out of ideas on what to post next? Yeah! We have all been there.
As a content lead, it's hard to always remain creative and bombarded with new content ideas. With the increasing trend of digital marketing quintillions of content are produced every single day. Thus, it remains hard to remain creative all the time. However, you can experience some useful brainstorming with a good content calendar platform.
Puzzled? How?
Well, for starters a good calendar is a great way to stay organized and creative, we'll get into the importance of it later. First, let's go through some quick facts.
According to research conducted by HubSpot, companies that generate more than 16 posts a month diverts 3.5 times more traffic than those producing less than 4 posts. However, the dilemma is that most companies don't pay much importance to good valuable content.
Honestly, anyone can write. But to produce user-centric content as well as SEO-friendly needs some real strategy. And talent, of course!
As Arjun Basu said, "Without a strategy, content is just stuff, and the world has enough stuff".
Now, that's where the content calendar kicks in.
So, let's see what content calendars are, why do we need them, and the best 8 content calendar platforms to use in 2022.
What is a content calendar?
A content calendar is a schedule for all your tasks It gives us detailed information on who, when, and where will be the next content published. It includes any upcoming tasks, promotional activities, events, or updates to existing content.
So, whether the content is for a blog, social media, or editorials, a content calendar is a great way to manage the workflow and keep track.
Why do we need a content calendar?
Having a great content calendar helps you to stay organized and proactive. Content marketing has become an effective digital marketing or SEO strategy. A lot of digital marketers rely on good content more than ever to divert maximum traffic. So, whether it's social media or blog posts a good content is all you need to divert more users.
However, good content creation needs to have a good content calendar for an organized, well-planned, and efficient content creation workflow.
Benefits of a content calendar
Here are some of the benefits of having a content calendar:
Stay organized: With a content calendar, you can have a structured representation of all the upcoming content tasks that helps you to stay organized.
Easier to collaborate: Since a content Calander would be visible to all the teammates, there will be no ambiguity or blind spot. The whole team will be able to collaborate more effectively through a content calendar app.
Integrated workflow: A content calendar will help to manage time and deadlines efficaciously. The team would be aware of their upcoming tasks and can plan their workflow accordingly in advance. Moreover, it helps to reduce stress and increase positive workflow
Brainstorm new ideas: Having a whole plan of the content laid out in front of you helps to generate new ideas. Additionally, a content calendar also helps to avoid content repetition.
Keep up with deadlines: You can set reminders on future tasks to keep up with the deadlines.
Easier follow-up: A content calendar helps to stay in the loop with the targets that have been achieved in a month and the ones yet to accomplish.
Increased productivity: Productivity is increased as the team members get their tasks assigned in advance. It helps to manage their workflow at their convenience. Thus, it helps them to remain proactive and productive.
The best 8 content calendar apps to use in 2022
Here goes a list of the best content calendar platform to use in 2022: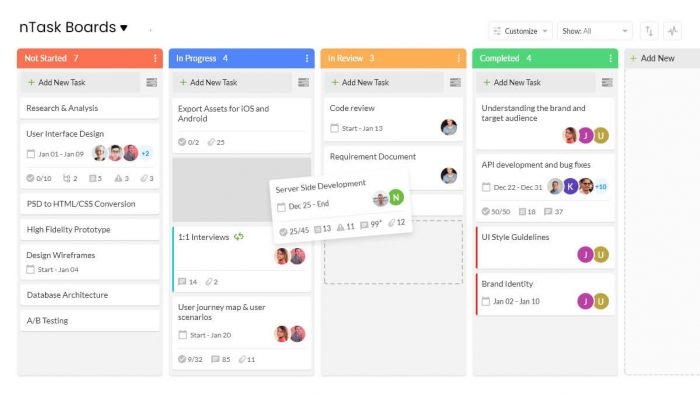 It is one of the top content calendar platforms to streamline all your tasks and content. You can assign blog topics or social media content and view the status of each task. The myriad of features on nTask helps to increase productivity and stay organized. nTask content calendar will help you be aware of what needs to be done, how it should be done, and when it should be done.
Thus, create a smooth workflow and avoid any last-minute disastrous shocks with nTask content calendar.
Features
Sync Google Calendar, Outlook Calendar, and Apple Calendar
Set notification and reminders
Real-time update
Collaborate with the team
Add planned start/end date
Add actual start/end date
Set priority status of the task
Add any additional description
Check the progress of each task
Pricing
Basic FREE plan.
Premium plan at $3/user per month.
Business plan at $8/user per month.
Improved Content Management with nTask

Manage tasks, documents, projects, collaborate, and share files, at one place. Sign up today!
2. CoSchedule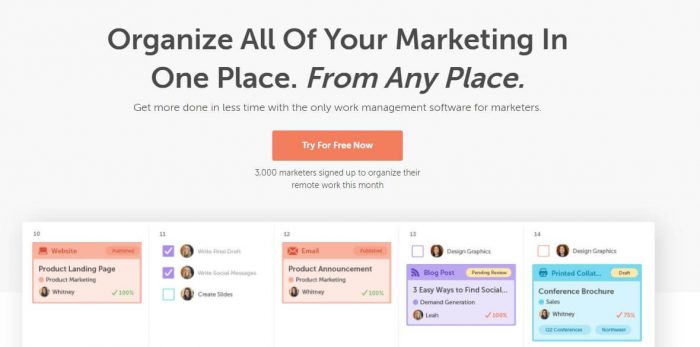 Coschedule is a great content calendar platform to schedule all your blogs, social media posts or editorials. Take charge and streamline all your tasks smoothly with CoSchedule's wide array of features.
Features
Effective visualization
Instant progress report
Reschedule projects
Assign tasks
Set reminders
Pricing
Marketing calendar $29 per month
3. Agorapulse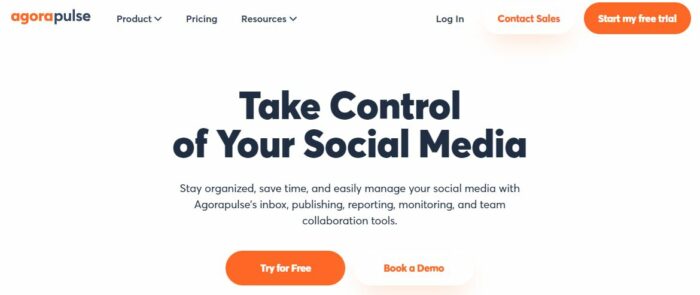 Schedule all your posts in advance using the Agorapulse content calendar tool. It is a great content calendar platform to schedule, queue, publish, send for approval and assign or fail tasks. Over 6k customers around the globe the amazing features of Agorapulse.
Features
Easily communicate and collaborate with your team
Share notes
Track actions
Organize your content into queue categories
Share a big picture content overview
Reschedule content
Pricing
Basic free plan
Pro $79 per month
Premium $159 per month
4. Asana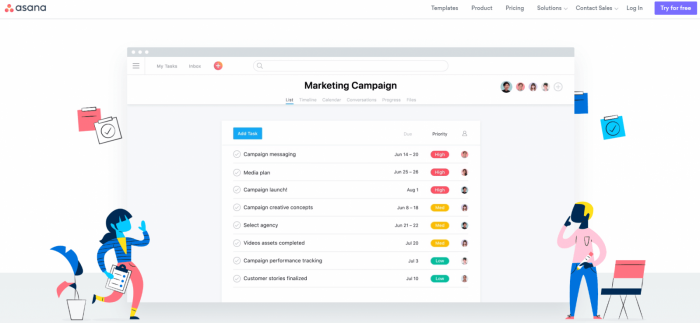 Schedule all in one place and tackle all your projects, tasks, and notes efficiently. Asana is a central hub for you to keep your personal or professional life on track. So, take notes and set reminders with one of the best content calendar platforms.
Features
Shared team calendar
Advanced search and search view
Keep up with the deadlines in calendar view
Integrate with other apps
Pricing 
Basic $0
Paid plans start at $10.99/user per month
5. Trello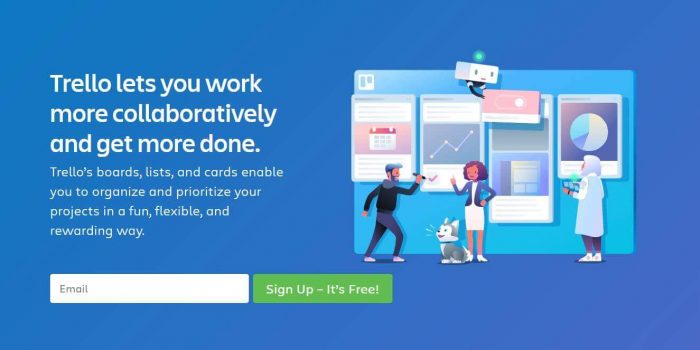 Have a bird's eye view of all your projects with Trello's content calendar view. Forecast projects, manage tasks, and maintain deadlines with a great content calendar platform. Trello is also an all-in-one solution for managing your projects as well as tasks.
Features
Information and instruction on your to-do's lists
Incoming ideas for new articles
Keep the project in review
Status of actively written blogs
Schedule blogs
Maintain checklists
Overview of content timeline
Pricing
Premium $10 per user/per month
Also see:
A Detailed Guide on Trello Pricing Scheme for the Year 2022
6. Monday.com

Coordinate all types of content under one roof with the Monday.com content calendar platform. Monday.com content calendar platform helps you to plan your content, stay on track and streamline your tasks in one centralized and automated platform.
Features 
Transform it to social media or blog posts calendar
Stay up-to-date with instant notifications
Access to the progress report
Create and share customizable forms
Identify all the issues and bottlenecks
Optimize marketing campaigns
Pricing 
Standard $10 per person/per month
Related:
Asana Vs Monday Vs nTask: Which Project Management Tool Is the Best?
7. Google Calendar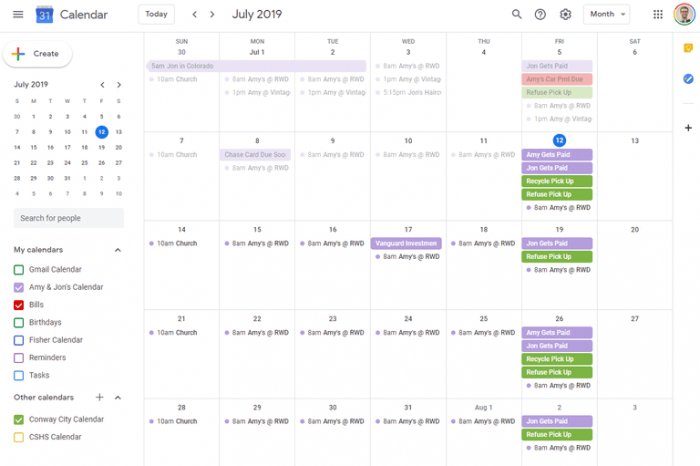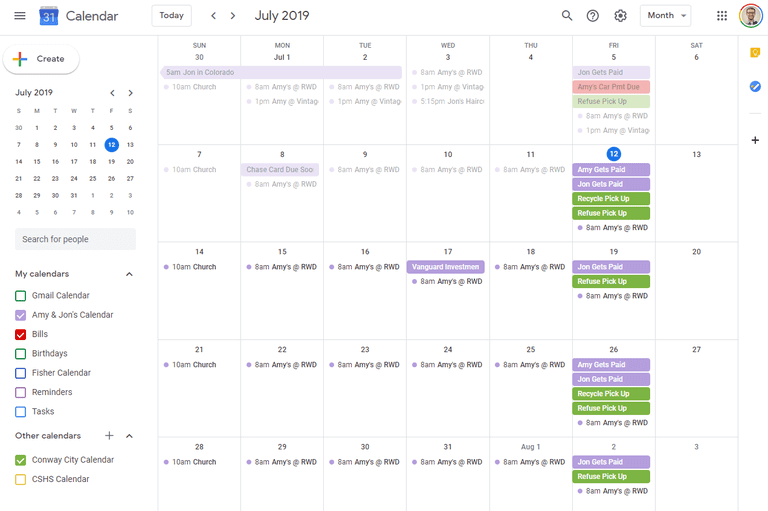 Google Calendar is one of the best content calendar platforms for streamlining your content. It integrates with all other applications available in the cloud SaaS. Moreover, it is free on all android devices and is super flexible to use.
Features
Schedule view
Schedule meeting room
Appointment slots
Update online and offline status
Advanced research
Track time
Pricing
30 days free trial
Business $5 per month
Find more calendar apps here: 
19 Best Calendar Apps To Supercharge Your Productivity in 2022
8. Loomly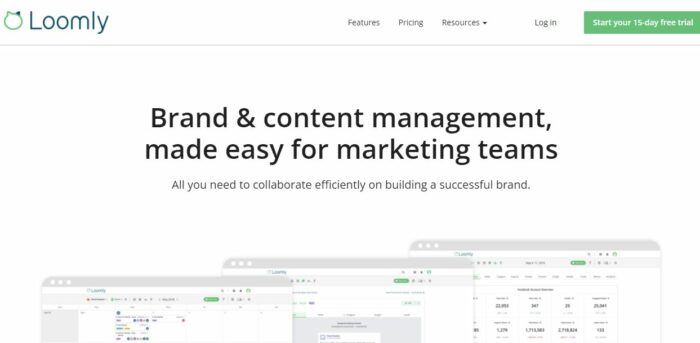 Loomly is also another great content calendar platform for managing all your content in one place. Loomly has a wide range of features with over 7k users. Organize to exemplify your efforts better.
Features
Calendar view
Real-time updates
Post overview
Notifications (email, push, Slack, Microsoft teams)
Pricing
Conclusion
Having an impromptu approach isn't going to work out for you in the long run. Content writing isn't an easy job to do. Thus, thinking of a few posts to publish on daily basis isn't a great idea.
For an effective content marketing strategy, you need to have at least a whole week or month's schedule laid out for you. Thus, utilize content calendars fully to produce content that is unique, valuable, and user-centric.
You can also learn more by reading our blog on why you and your team need an interactive calendar in 2022?
Hope you had a good time reading this, please let us know if you have any more useful insights to share.
---
More Resources For You: