To take full control of your Agile retrospective and to take full advantage of the interaction, you need the perfect tool at your disposal, but what is Agile Retrospective? Let's find out.
What is Agile Retrospective?
An Agile retrospective is a meeting or an interaction between the team members of the project development team. It is a meeting that is conducted at the end of an iteration or a sprint in the Agile software development process.
But what happens in the meeting?
Well, during the whole Agile retrospective, the team members reflect on everything that took place in the iteration in question and also provides different solutions and improvements that the team needs to perform, in order to move forward and improve their performance.
In this article, we are going to talk about the 12 best retrospective tools that can help you to continuously improve your meetings depending on the metrics generated by the applications regarding your team members.
Related:
What Is Sprint Retrospective & How To Get The Most Out Of It?
12 Retrospective Tools to Use in 2023
Let's take a look at all of the best agile retro tools in detail and find out how they can help you in improving the quality of your Agile retrospective.
1. Neatro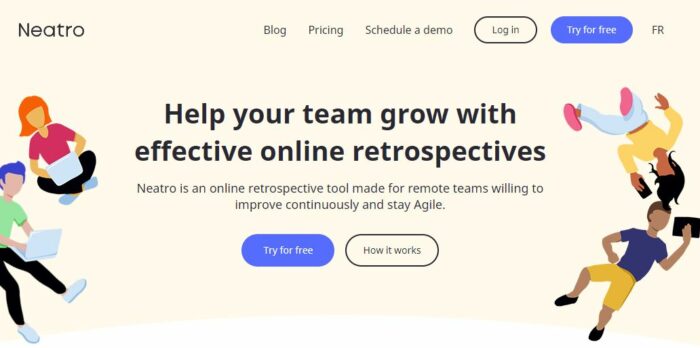 Neatro is an incredible retrospective tool that can help your team grow with an incredible selection of industry-proven and useful retrospectives.
Whether you are a manager of an on-site team or a remote one, this application can help you choose a template or help you create a custom retrospective activity that matches your team's exact context, needs, and requirements.
Pricing
There is no credit card required to check out the 30 day trial period that the application so proudly offers to its customers, and if you want to buy a subscription, then the price starts at $25/month/team
2. goReflect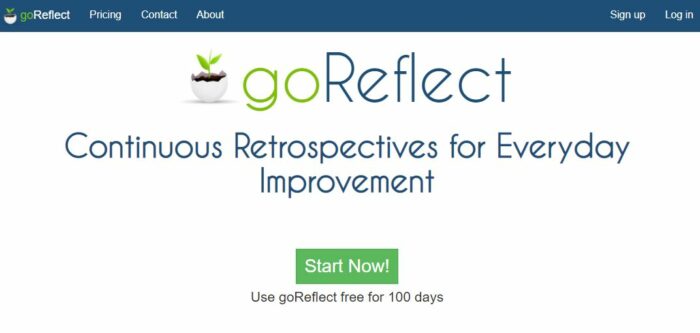 One of the best retrospective tools that give you constant process review is goReflect. The application helps you and the team members to share different ideas on different customizable boards or in streams.
This dashboard that the application provides makes it easier to monitor all of the different promises and commitments that you make as a team.
Pricing
The application has a unique pricing structure as it is free for the first 100 days that you use it, and then it will cost you $2.67/month/user
3. ScatterSpoke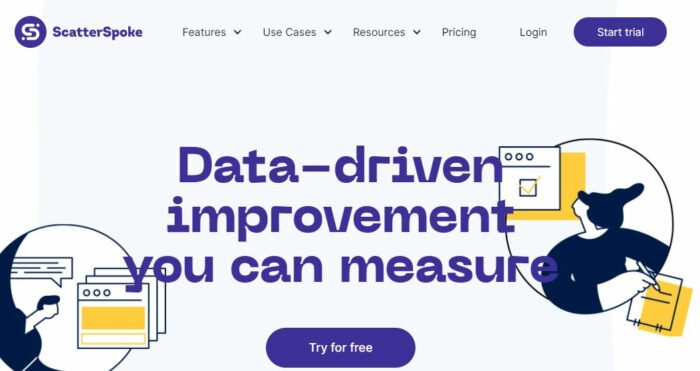 Using the application ScatterSpoke, any member of the entire project development team can easily launch and share a new retrospective with all of the other team members in attendance.
The application lets all of the team members vote on various issues, pin items, share cards in real-time, and much more.
Pricing
If you are just creating retros and adding different team members, the application is free, but if you want to choose premium features like analytics and unlimited history, then you have to pay a price of $25/month
4. IdeaBoardz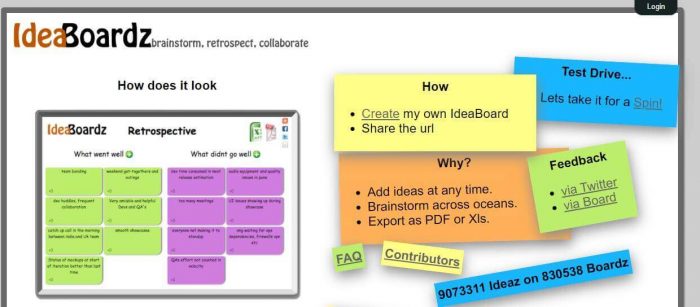 The application IdeaBoardz is collaborative ideation that allows different team members to collectively gather ideas through brainstorming and reflect on all of the retrospective ideas of the past period. The application is excellent for remote teams working around the world.
Pricing
The application is completely free to use and there are no hidden charges or any in-app purchases
5. GoRetro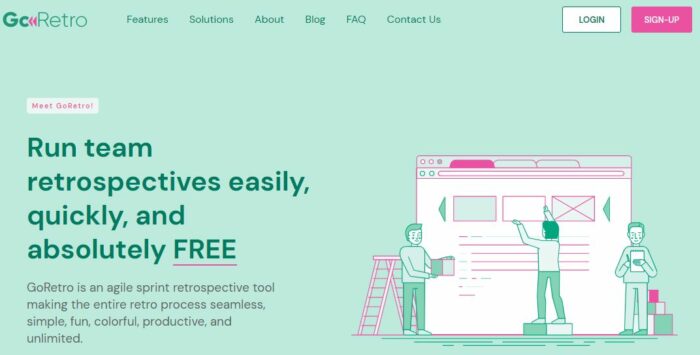 GoRetro is an incredible agile retrospective application that makes the whole retro process feel quite fun and productive. The application provides pre-made templates that can be used for happiness index for developers.
Pricing
The application is completely free to use and there are no hidden charges or in-app purchases
6. Sprint Boards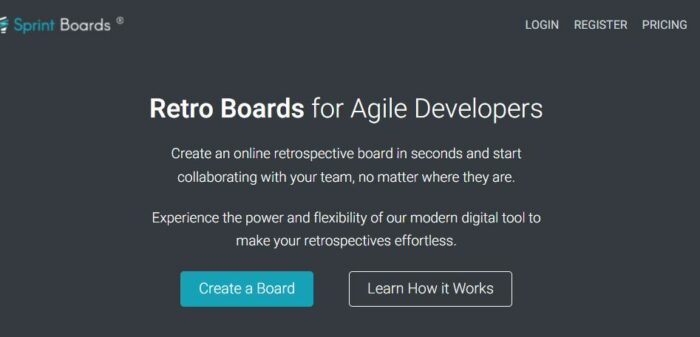 Sprint Boards was specially built for Agile developers. They can add different shortcuts for adding and saving cards, and also get the necessary support for merging various duplicities and ultimately making the retrospectives easier and simpler.
Pricing
The application is available for an incredible price of $7.99/month that includes all of the features that the application has to offer
7. RetroTime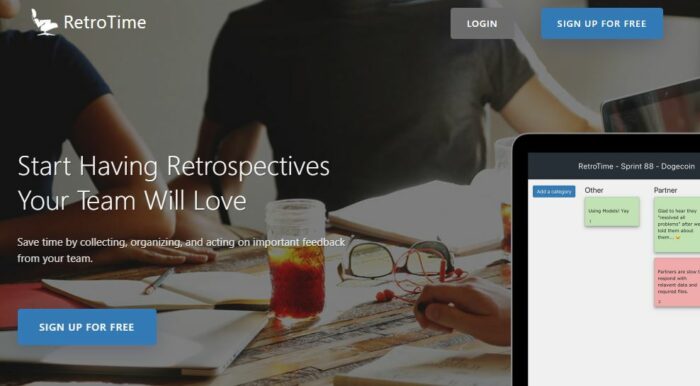 RetroTime is an incredible help to all of those Agile teams that learn from their mistakes easily and adapt to all of the different challenges that the whole retrospective process can throw at them.
The application also lets you identify different patterns in the feedback that you are getting so that you can also troubleshoot your processes.
Pricing
The application is completely free to use if you are just participating in retrospectives, but if you want to create your retrospectives or make 5 of them, you will have to pay $8/month
8. Reetro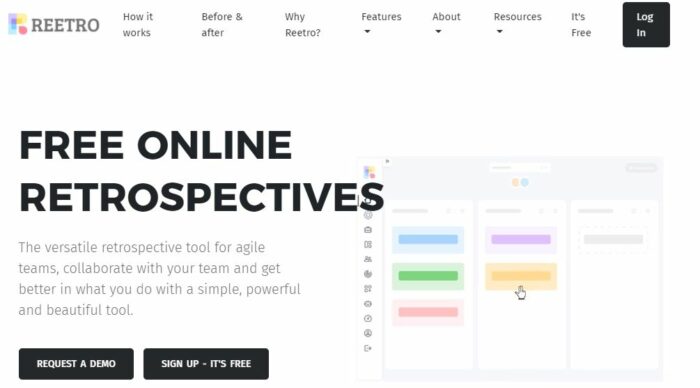 Reetro is an extremely important online retrospective tool for all of the remote teams working in the project management paradigm. The application fosters collaboration and also helps to automate the whole retrospective process quite easily.
Pricing
The application is completely free to use and there are no hidden charges or any in-app purchases
9. EasyRetro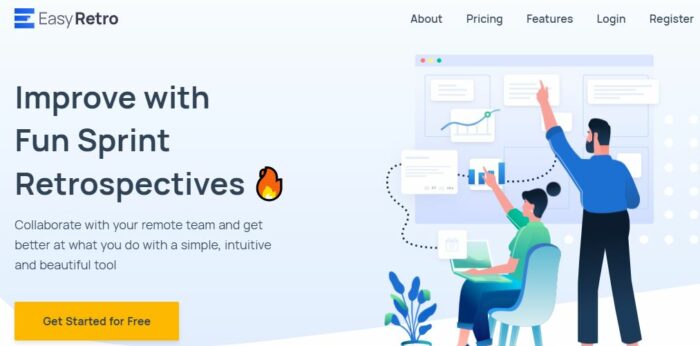 If you are in need of software that helps you to optimize the sprint retrospective efficiency, then you need to check out EasyRetro. The application helps you to easily configure your dashboards, and also helps you to export your data while keeping track of the action plans and your sessions.
Pricing
With all of these amazing features, the application is still free to use for the first 3 public boards that you are going to create in the dashboard
$29 team plan starting with 5 boards.
10. TeamMood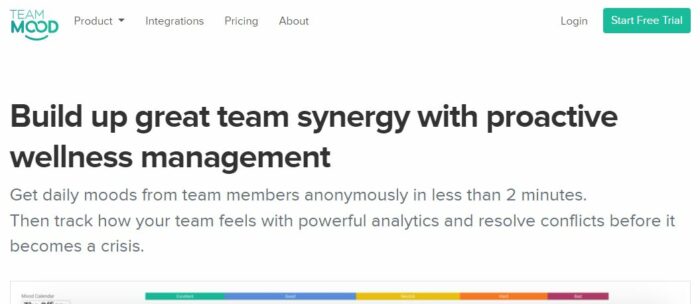 TeamMood is one of the best agile retrospective tools that we have on the list for you. The application helps you gather valuable daily insights on all of your team members and how they are feeling. You can use this feedback or this mood chart information as a basis to open up discussions in your retrospectives.
Pricing
The application is completely free to use for the first 30 days on a trial basis that includes many premium features for you to check out, but if you want to get the bigger version with your blend of features and functionalities, then you are going to get the Enterprise version
11. Retros.work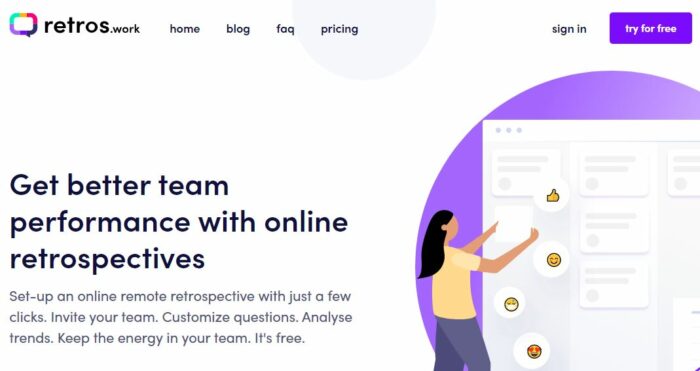 Retros.work is a beautiful online retrospective tool that goes hand in hand with different HR trends. The software helps you to post your retro feedback according to their relevant sprints. You can also express all of your emotions and expressions using emoticons and energy scores.
Pricing
There is a free trial of the application available for use if you want to make sure that the application is to your liking before making a subscription purchase
12. TeamRetro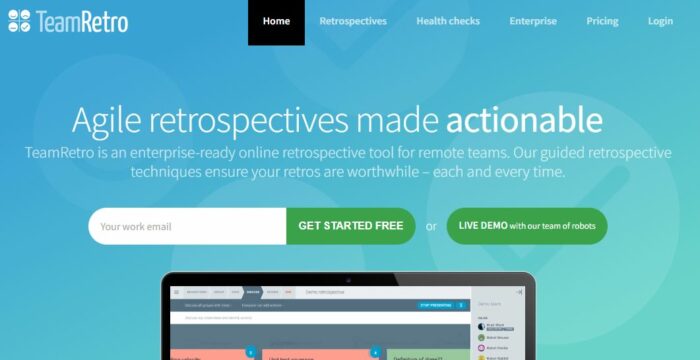 TeamRetro is an incredible enterprise-ready online tool that is perfect for Agile coaches, teams, and scrum masters teaching agile retrospectives. All of the actions that are performed are stored in a single list that can be easily tracked from meeting to meeting.
Pricing
The application has three different pricing plans that range from $25/month for a single team usage to $90/month for the use of 6 different teams, but if you want the bigger application with more features, you should opt for the Enterprise version.
Conclusion
These were our top picks for the best agile retrospective tools that you can use right now in 2023. If you think that we left some vital information out of this article, then write to us and we will get back to you ASAP.
---
More Resources on Agile PM: