Have you ever thought about developing your very own app but didn't due to the lack of skillset or capital? If the answer is in affirmation, then worry no more because Team App is here to help you with app development.
What is a team app? Team App is a platform that helps teams and social groups improve communication by creating their own smartphone apps. The app offers a suite of features that you can choose from and develop your app in under 10 minutes.
The team app has been downloaded over a million times on Google Play and has a 3.5-star rating against 19,000+ reviews. It is rated 4.6 out of 5 on Capterra and GetApp simultaneously.
Team App also develops a corresponding website that updates with the mobile app. The app is specifically designed to enhance communication, increase commercial opportunities, improve cash flow and organize better social functions with a better attendance ratio.
How Does the Team App Work?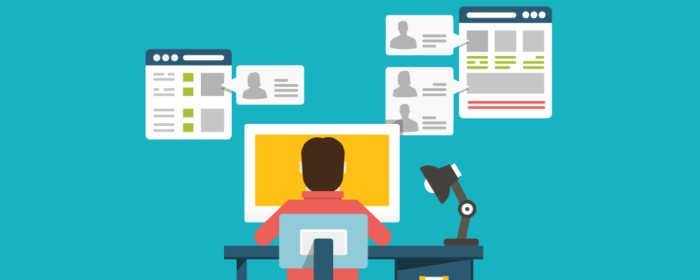 We just answered, 'what is a team App?', let us now take a look at how you can create your own team app with the tool.
Team App is a 100% free and safe and secure platform that helps users create customizable apps with dynamically updating free websites. Creating your own app is as easy as ABC. Read the following pointers and create your app in no time:
Team App: The first step in the process would be downloading 'Team App' from the app store or google store to develop your own team app.
Customize Your App: Personalize your app by uploading your own logo, setting custom colors for your app, and selecting your own buttons to feature on your app.
Select Functionality: Team App offers a wide variety of buttons with the 'on' and 'off' options, you can choose the features you want to add to your app with these buttons. The functionalities offered include sending push notifications, creating events, live chat, promoting sponsors, sending news, posting live scores, and many more.
Create Access Groups: Instead of sending information to all team members, create access groups within your club. Members can be part of multiple groups at the same time, and you can rename the groups as you see fit.
Download Your App: Once you have created an app for your team, you can download with from the app store, log in to invite members, post content, check RSVPs to events, and much more.
Invite Team Members: Invite all your team members to download the app by sending them an email or importing the members in bulk.
Start Communicating: Once everything is set in place, your members will register and request access to the app. You can accept or reject their requests and share news, events, photos, team selections (and a lot more) and choose exactly which members receive that content.
Get Notifications: Send content to members via notifications and email it to members without a smartphone.
Add App Website: Having an app is great but you can enhance your team members' user experience by adding a website for your app. The website will update dynamically and offers the same level of security as the app.
Lo and behold! 9 simple and easy steps and you have a great app for your team in your hands, that too in less than 10 minutes. We suggest you get on the app now and make an app of your own as soon as you can!
Key Features of Team App:
Team App offers a variety of different features for different users including individual members, club members, youth groups and leagues, and associations. With its high functionality and variety of features, Team App has gained the trust of its users.
Here is a list of different features offered by Team App for its users:
1. Members:
Track attendance of participants and generate attendance reports from the dashboard
Keep track of players availability
Chat rooms for private and group messages
Share photos and videos in chat rooms
Create and sell digital membership cards
Directly deliver newsletters or documents to team members
Get notifications about key events on your calendar
Import members details and email addresses in bulk
Add live score manually or link through a web address
Get notifications whenever a team member posts something
Create player profiles with their details
Enter your schedules
Sell team merchandise and accept payments
Conduct surveys
Display your squad for the upcoming games
Sell tickets for the upcoming event
Conduct voting to choose the best players
2. Club Admins
Manage the list of members in the team
Enter a phone number, address, and emergency contact details of team members
Approve or deny access requests
Keep track of members attendance in various activities
Connect with members immediately
Raise funds and gerent revenue
3. Youth Groups
Add child members to the club with Primary or Non-Primary guardians. Primary guardians receive push notifications and emails, etc. non-primary guardians have view-only rights.
Manually add child members and align them with their respective guardian/s.
Availability app shows the availability of primary guardians in the upcoming days.
Children with smartphones can have non-primary guardians with view-only options
Collect necessary information on attendance, etc. knowing that the parents/guardians are always in the know.
4. League and Associations
The central point of communication for all clubs
Digital database of teams
Commercialization opportunities
Revenue Opportunities with Team App
What is team app's way of generating revenue? Generating revenue for your team with Team App is a breeze. Here are some pointers that might help you make dollars:
Make a profit by buying your own ad banners to support sponsors
Use the mobile app to sell tickets, membership, and merchandise
Maximize attendance to generate more revenue by promoting events
Conclusion
Team App is your ticket to app development. Its high usability and suite of features make it one of the best in the market. Download the app now and start creating your custom app now!
---
More Resources: