The successful accomplishment of a project is heavily dependant on the efficient use of resources. Only if the resources have been utilized optimally, can one expect to get favorable results.
Efficient use of all the available resources guarantees the successful completion of a project. While managing a project, a project manager has to make sure that all the resources are used efficiently, and the tasks are accomplished on time.
A good resource leveling technique can work as a wonder for a project manager who intends to meet all the goals of the project within the specified time.
In this article, we will walk you through the basics of resource leveling and the five methods of resource-leveling.
Hop on and off we go!
What Is Resource Leveling?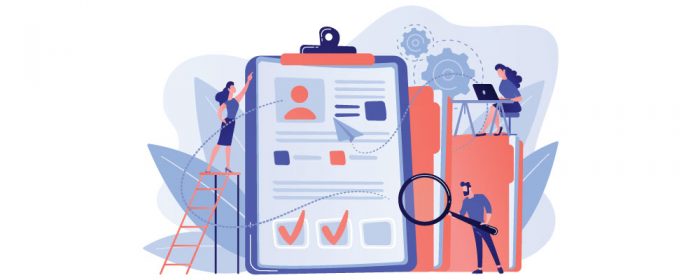 Resource leveling is a project management technique that puts emphasis on the smart use of the resources available for completing the task assigned.
By resources, we mean everything related to the project including time, cost, materials, tools, and other things. With the help of resource leveling, the major attempt is to resolve conflicts while carrying on a certain project.
The most widely done resource leveling involves adjusting the dates of the project which implies that the start and end dates are relocated to balance the demand of resources with the available supply.
Besides scheduling and rescheduling of projects in resource leveling, there is also adjustment in resource allocation. This resource leveling technique can help project managers make sure that their resources do not run out while completing the project. This, in turn, increases the quality of the project outputs.
The quantitative resource leveling technique helps managers avoid over-allocation of resources. The method takes resources off from non-critical activities and allocates them to critically important activities.
While resource leveling exercises are efficient at handling resources, they can, sometimes, increase the time of project completion. As such, the implementation of these techniques should be followed by careful analysis of time and costs.
Check this out: 
12 Best Resource Planning Tools of 2021
Why Use Resource Leveling Technique?
A resource leveling technique basically revolves around the idea of keeping resources under control to complete a project. It implies fixing the overallocation of resources by adjusting dates, project duration, and resources supply.
Let us look into how these techniques can benefit your team in project management.
Optimizing the resources: Project leveling helps you optimize available resources. Your team will be able to assess which project needs immediate resources and which project can wait a little longer. Project schedule and duration come to the fore while deciding on this factor.
Ensuring quality of the project output: Project delays and budget issues are the main conflicts that surface during a project. To resolve this issue, resource leveling comes to the rescue. It helps the team to deliver the best while controlling the resources to meet the client's expectations.
Preventing deficits: One of the most helpful aspects of resource leveling is preventing project delays. Avoiding project delays means that the company is saved from financial setbacks. Without exceeding the company's capacity, leveling helps you to allocate your resources in a way that loss in cost and labor is averted.
Minimizing work or task overload: Leveling also helps in maintaining the work-life balance. By adjusting the schedule and duration of the assigned projects, project managers make sure that their team members are not over-burdened.
Ensures a realistic and flexible schedule: With resource leveling, you can create a realistic and flexible schedule. It will not only allow you to keep all the resources on track, but you will also be ever-ready to counter anything thrown at you during the process.
As we mentioned above, the quantitative resource leveling technique is your ticket to smooth resource handling throughout a project.
5 Resource Leveling Techniques
Let us now look into the five methods of resource leveling that you can employ to efficiently manage your resources:
1. Critical Path Method (CPM)

The critical path method is the first resource leveling technique that we will discuss here.  Critical Path Method (CPM) focuses on the project's minimum duration. Without taking resource limitations into account, the critical method estimates the start and end dates of the project assigned.
This method evaluates the early start and early finish dates and late start and late finish dates of the project. By dates, we don't mean the schedule of the project but the period during which the project can start and finish while still being in the scheduled finish date.
Float: Float means the amount of time between the early start to the late finish date. The critical path method has zero floats.
Total float: It implies that there is a certain amount of time that can be delayed or extended from the early start date without affecting the completion date.
By adjusting the constraints, the idea basically is to move as close as to zero floats. This can be done with the help of adjusting activity durations, lag times, lead times, and linkages, etc. Moreover, this technique should be used in a short time scale. The adjustment has to be made in days and hours rather than weeks and months.
2. Critical Chain Method (CCM)
The critical chain method is similar to the critical path method, the only difference lies in the focus on resource limitations. This technique helps the team to cope with constraints and conflicts that are bound to come anyway. To provide some elasticity in the critical path method, CCM is employed.
To work the project out at all means, the critical chain method gives time to complete the task. It adds a buffer to the critical path. The buffer is basically a dummy activity that draws more time to deal with the uncertainty and problems hindering the project's progress.
3. Pure Resource Leveling
This technique is the simplest resource leveling technique which basically revolves around the optimization and balancing of the available resources. It means that the available resources are well-balanced to meet the demand of the resources from the very beginning.
Pure resource leveling attempts to keep the resources at a certain constant level. It means that the resources are not over-allocated or vice versa. This technique is applied when the resources are available at a certain time or when they are double-booked.
Pure resource leveling is mostly linked with CCM when adjustments are needed to complete the closure of a project.
4. Resource Smoothing
Since pure resource leveling is not limited, resource smoothing comes when there is a limitation in resource requirements.
Resource smoothing is used when there are constraints and they cannot be adjusted. These constraints mean that the critical path method cannot be changed and hence the completion date cannot be shifted also.
Resource smoothing is done by adjusting your resources and schedules within the free and total float. In this way, optimization of the process is achieved.
5. Crashing and Fast Tracking
Crashing and fast-tracking are essentially fight or flight techniques in the world of resource-leveling. They can help you get things back on track if and when things get off-track.
While working on a project, you might encounter an unforeseen issue that may offset your journey. In times like these, you can employ crashing and fast-tracking to make sure that all the tasks are completed on time.
Crashing: Crashing involves the use of additional work efforts to complete the tasks as stipulated in the critical path method. The additional work efforts can include working overtime, bringing in additional resources, or outsourcing some of the tasks to meet the deadlines.
Crashing lessens the time spent on tasks to compress the schedule and make quicker delivery of the end-products and services.
Fast Tracking: Fast-tracking is when tasks are aligned parallelly as opposed to consecutively. This implies that several of the tasks can run smoothly. While this technique might help you accomplish tasks on time, the success ratio is quite slim.
Fast-tracking can only be used for tasks that are not dependant on one another.
While these resource-leveling exercises are an efficient way of handling resource management, there are several resource management tools that can aid you in the process, making it much easier for you to manage all your resources.
But before we talk about these tools, let's take a look at the steps involved in resource-leveling.
Steps Involved In Resource Leveling
Following the four basic steps involved in resource leveling:
Identify all the resources required for the successful completion of the project. This includes human resources as well the equipment and/or tools required for the project. Also, clearly identify the skillset and time required. Basically, create an organized schedule listing all the resource needs.
Once you have identified all the requirements, chart the difference between available resources and resources required, keeping in mind the time, number of resources, and skills you require.
Identify different ways of fulfilling this gap so that you can complete all the tasks efficiently.
Gather all the details you might need and get ready to negotiate your terms. You must convince the stakeholders that you can accomplish the goals with resource-leveling technique without making any compromises on the quality of your work.
Before we talk about resource management software, we would like to pinpoint a few resource-leveling disadvantages that might hinder your work.
Disadvantages of Resource Leveling:
Here are a few disadvantages associated with resource-leveling:
Might result in budget overruns
Delay in the completion of certain tasks
Allocation of a new resource might be challenging
You might face some difficulty adding or removing certain tasks
These resource leveling disadvantages are not mentioned here to demotivate you or stop you from resource leveling. We just want to give you a heads up on the possibilities. besides, you can easily tackle all the resource leveling disadvantages with the help of a good resource management tool- such as nTask!
Resource Management Via nTask!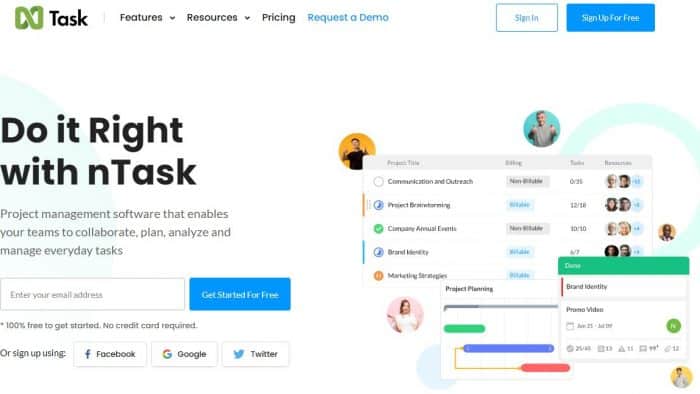 nTask is an all-in-one management software designed to help you manage all your work with increased efficiency and higher productivity. The project management tool houses seven different management modules, equipped with advanced features.
These seven modules are:
Project Management
Task Management
Team Management
Time Tracking & Timesheets
Risk Management
Besides the management solutions listed above, nTask is an efficient tool when it comes to resource management. It has everything you need to get things done without any hiccups in the process.
While doing so, it also makes sure that users do not have a hard time navigating through the tool. Its user-friendly interface makes the journey more enjoyable.
nTask offers a wide variety of resource management features including budgeting, etc. You can also use the tool to keep an eye on the activities of your resources and how they manage their time.
Key Features:
Following are some of the most enticing resource management features of the tool:
Multiple viewing options offer you an eagle-eye view of your project
Gantt charts offer visibility into the resource schedule
You can set hourly rates on different tasks to identify how much is spent on a specific activity
You can change the status of tasks i.e., billables or non-billables
Keep track of the time spent by your resources on different activities via time tracking features
Timesheet approval/disapproval by manager
Helps in resource allocation
You can use the simple 'drag and drop' feature to create your very own resource schedule
Offers sharable links of Gantt charts that can be shared with clients, stakeholders, etc.
Pricing Plans:
Basic plan – available for free forever
Premium plan – $2.99 per user per month
Business plan – $7.99 per user per month
Enterprise plan – Custom pricing
Manage your project resources on nTask

Organize tasks, issues, projects, teams and risk, all in one place. Sign up today!
Conclusion
That's all from our side. Write to us to let us know if we have missed something or if you would like for us to add something. We'll be more than happy to listen.
---
You May Also Like: