Sales are everything.
They are the true indication that a company is flourishing. Of course, project development processes and team efforts are all well and good, but when it comes to truly recognize the success of a company, everyone looks towards its sales.
But not everyone can do that. That's because they don't have a clear idea of what true salesmanship is.
Can you guess what it is?
Well, to our knowledge, true salesmanship is all about building strong relationships with the clients that are based on helping them find the right solutions for their problems.
As businesses from all over the world have evolved, sales professionals have been facing many different problems every single day.
The most important problem that they are having is that their potential customers don't trust their words or their actions, and they have to get rid of their old sales methodologies.
In these hard times, how can the salespeople build solid relationships with their new and existing clients?
This is where sales automation comes in. Let's find out what it is and how it can help salespeople in this day and age.
What is Sales Automation?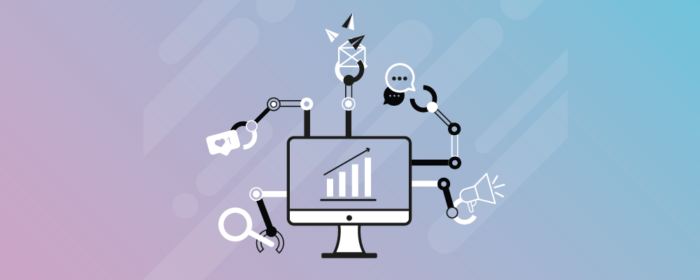 Sales automation is an incredible process of using artificial intelligence to regulate all of the sales processes and activities that a sales team has to perform so that they can achieve that hyper-efficiency required from them by their managers.
Just keep in mind that when we talk about artificial intelligence, we are talking about an approach to achieve better success and not a specific software that is going to generate 100% perfect results.
As always, when we merge human intelligence with machines, we can accomplish way more than we could ever dream of, we can easily serve more people than usual and attract more business opportunities while adding a personal touch to every interaction that we have with our customers.
Let's take a look at some of the tasks and activities that you can perform with sales process automation.
Lead generation to expand the business and to manage those leads without any hiccups
Automation of recurring activities so that the sales team can save its time and not perform recurring tasks over and over again
Task delegation to all of the different team members that are a part of the sales team
Marketing and sales personalization
What's wrong with Traditional Sales Processes in 2022?
Let's discuss that with an example.
Imagine that you are a sales manager with an amazing team and you want your team to achieve their goals with the help of automation and with traditional sales approaches to find out which one works best.
In order to do that, you split your teams into 2 different groups:
Traditional sales group
Automated sales group
The traditional sales group is going to collate a list of the prospects that they are going to find on the internet or from any other sources, and are going to cold-call them without even making sure that the person at the other end has engaged with that sort of product or not.
The second group is going to upload the list of all of the potential leads onto a CRM dashboard that will help them pinpoint all of the different leads and prospects that have previously engaged with that product.
Another great thing about the second group is that they start an email campaign for the prospects so that they can be introduced to the product or the service from every single angle. Every time they get a reply from a customer, they add their name to a new list called "engaged prospects".
Once they have a good amount of leads in the engaged prospects list, they send a more personalized email to them which is actually an invitation to schedule a call with the company.
So, which one would win in terms of engagement? Of course, the second group, because as we know that most of the people respond to customized messaging and they don't open emails or pick up calls from strange marketing people.
The list that the second group made to filter the leads was a stroke of genius and they didn't waste their time cold-calling every random number so that they can get a single person to listen to them. Instead, they did their research and spent their energy where it was needed.
How to Find the Right Sales Automation Solution?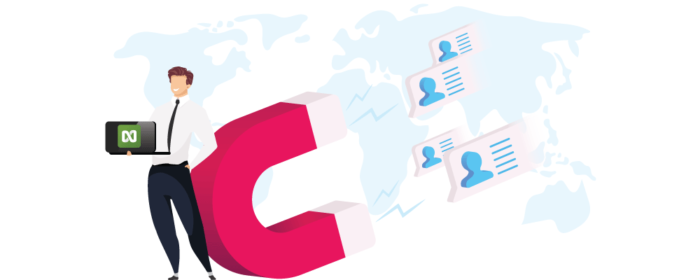 Now that we have discussed what sales automation is and how it can be beneficial for your sales team and the overall company to make sure that the sales processes are properly automated and nothing goes unnoticed regarding the lead generation and the sales activity of the company, let's discuss the sales automation tools.
Sales automation tools are incredible solutions to all of your lead generation and customer interaction problems, but which one to choose?
So, to make things easier for you, let's talk about the best features of a sales automation solution first and how you can make the best decision regarding the sales automation solutions according to your needs and requirements.
Here are the features that we are going to focus on.
Let's take a look at all of these important features of sales automation in detail and find out how they can be helpful to you and your company regarding sales automation.
1. Pipeline Management
A sales pipeline is an incredible visual representation of your sales funnel that is perfect when you want to know every little detail and update about the lead generation process of your sales department.
This means that when you distribute or disperse all of your leads across the pipeline, you can communicate more easily with your leads rather than rushing the sale and losing the client by mistake.
So, to avoid that, you need a system to manage that pipeline, and that system is a pipeline management feature that your sales automation solution should have.
2. Integrations
Whenever sales or any business progress is concerned, the whole team should be cohesive and on the same page. And that can only happen when all of the team members are using the same software and tools, and there are no empty spaces when it comes to the transfer of information.
This is why the second most important feature of a sales automation solution is integration. Lots of integrations.
Integrating your sales software with other third-party applications that your team is already using will help them keep all of their work activities stable and there won't be any changes or obstacles that can derail the transfer of information between different parties.
3. Lead management
One of the most important features that your sales automation software should have is lead management. This feature helps them to keep track of everything and anything that happens regarding the leads or potential customers interested or related to the product or service.
This lead management feature or your software should also have features like,
Scoring leads based on engagement
Segmenting your audience based on different triggers
Sending automated emails
nTask for Sales Automation
nTask is by far the most incredible task management and project management software that can easily help you automate all of the tasks and processes related to your lead generation and sales automation campaigns.
Here are a few ways that the software can help you in your sales process.
Task Management: The application can help you assign all of the different tasks and activities that you want your team to perform and also measure the progress of those activities over the whole sales process timeline
Reporting: Make different reports using the data that you input into the app dashboard
Visualizations: The software has incredible Gantt charting and Kanban boarding features that help you in visualizing all of the different sales data segments from different angles
Other features that the tool has to offer are as follows,
Project management
Meeting management
Lead management
Issue tracking
Risk management
Automate your sales processes with nTask.

Manage clients, projects, tasks, meetings, and budget, all in one place. Sign up today!
Conclusion
This was our guide regarding sales process automation and how you can select the best tool for you in that endeavor. If you think that we missed something important that should have been mentioned in the article then write to us and we will review it as soon as possible.