Whenever we talk about project management, we naturally assume that the company is using the best methodology available to tackle its projects. But what is the best project management methodology?
More importantly, is there a scale or pre-set rule that benchmarks the "best standards" to that end? Then again, there is a Hybrid Approach to project management where PMs improvise and come up with a mixed set of methodologies to get the best results.
Speaking of seeking results in the shortest duration, we have an Agile framework, which is the most flexible of all the project management methodologies in the industry these days. On that note, we have Waterfall, which is the most reliable methodology on that list. Which methodology would you go for?
To make your project management ventures easy for you, we have a solution. What if you combined the two and make way for a Hybrid Project Management solution that takes the best of both worlds and eliminates all of the weaknesses that Agile and Waterfall possess?
By definition, the mixture of Waterfall and Agile to create a perfect custom approach to tackle all of the challenges and milestones that the company has Infront of it is called Hybrid Project Management.
These blended mixtures of different project methodologies are nothing new and they are the favorite strategies of companies that are using Agile.
According to a study conducted by the Project Management Institute in 2019, in all of the businesses that have a true understanding of the Agile Project Management methodology, more than 60% them use hybrid project management.
That's all well and good, but what other features do these hybrid approaches provide that have made them the sweethearts of the Agile world? Let's take a closer look.
Importance of Hybrid Approach Project Management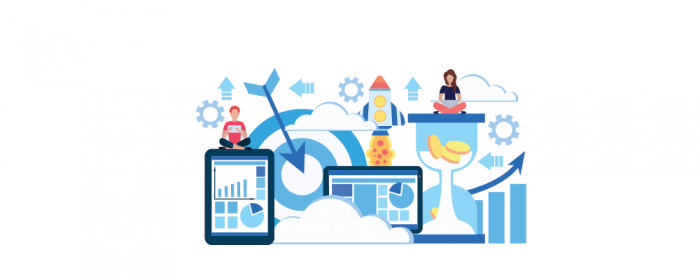 One of the best things about this hybrid approach is that there is no specification on which it can be implemented on a project which means that it can work with any type of team, any type of project, and any type of task, your team is working on.
When you merge agile and waterfall, it makes it extremely easy for the project to adapt to the hybrid approach.
With its help, your team can function better, work more efficiently, and produce more amazing results than they would ever have been with Agile and waterfall individually.
The amazing thing about hybrid is that it enables you to start a project without much R&D. You can easily start the project as you want them to run without fretting about minor uncertainties.
Sometimes when you start a project, not every single detail is properly locked and defined and some areas need a second look. The blend of Agile and Waterfall will take care of that for you.
Agile will take care of everything that is uncertain in the whole project development process and Waterfall will help you deliver all of the project deliverables on time.
This slightly lenient approach helps you to develop projects that are flexible and better built to withstand any changes that come their way.
Check it out:
Scrum vs Kanban vs Agile vs Waterfall – A side-by-side comparison
Which type of Business uses Hybrid Project Management?
Many different companies use the Hybrid project management approach to unlock the best parts of Agile and none of the weaknesses it contains. These businesses include:
Manufacturers
Small Businesses
Among many others.
Even the most Agile department of all, the software development department, is mostly using the Hybrid for which Agile was created.
Let's take a look at some of the examples of companies using hybrid approaches in their workflow.
First off, we have the company Atypon incorporated a hybrid approach in their workflow while working to develop a new website for the company Sage Publishing. To complete that project, they needed to shift more than 1,000 journals over to the new website, which was a huge task.
At the start of the project, the team decided to use the Waterfall approach to tackle the project, but then they decided that there are too many changing variables and they needed the flexibility that Agile provides.
In the end, they decided to use a Hybrid project management approach that helped them deliver their output via Waterfall, on time and they were able to tackle any difficulty or obstacle in their way through the flexibility of Agile.
This team provided the software in record time, about 3 months in advance.
Second, on the list is a government agency that used the hybrid approach to improve the results of its workings. All of their projects were in peril of being shut down with no improvement insight because they decided to use Waterfall for in their workflow.
But then, the development team went on the offensive and incorporated Agile in their workflow. Immediately the design improved, the agency became more flexible when it came to changes and all of this resulted in the users being happy with the agency.
These two are just small pebbles in the vast ocean of examples related to Hybrid Project Management approaches that are increasingly becoming popular daily, due to their ability to look after all types of teams and projects, with the most limited number of time and resources.
One major benefit of using hybrid approaches is that it enables the development team to brainstorm and plan different projects without any fear.
They can think outside the box and come up with different projects that might be unattainable using traditional approaches but they're not a problem to complete using hybrid methodologies.
How to Find the Right Hybrid Project Management Approach for You and Your Team?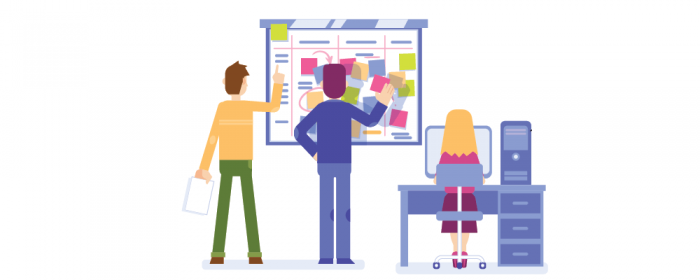 There is no one sure-fire way to tackle all of the problems using a single hybrid project management approach. You can mix these up in a variety of different ways. These ways are:
Using Agile for some of the phases and apply Waterfall on the others
Mix the Waterfall and Agile teams
Maintain a consistent balance of Agile and Waterfall in the hybrid mixture
We have to use different hybrid mixtures so that we can best tackle the project that we are working on. You have to be observant and find out which mixture will be perfect for your project that will fulfill all of your needs and requirements.
And you don't even have to use the three mixtures we discussed above; you can make your custom hybrid approach.
The idea of these was to get people to study their project and mix different project management approaches in the quantity their project requires and not the traditional approaches that go stale after a few iterations and sprints in the development process.
To make sure that you have the best hybrid project management methodology at hand, you need to understand your project goals. Let's discuss them in detail.
What are Project Goals?
Project goals are the milestones or outputs that you desire upon completing the project. These project goals may or may not be flexible or changeable as you can see in the following example.
Imagine that you are running a company that sells computers and you have a whole team dedicated to their production. One day you have an idea about selling mobile phones too. If the resources are available and the production costs are feasible then your company will sell mobile phones.
But if these variables or project goals are not approved by the development team due to any number of reasons, the most important being a lack of flexibility, then your team will stick to computers and not do anything else.
The agile approach is perfect for projects that don't have everything sorted out and there are still some empty spaces to fill while the project is already started to be developed by the team.
The waterfall approach is perfect for those projects that have their goal in mind and nothing can make them look away from their goal, no matter how enticing the changes in the project goals might be.
How to Manage a Hybrid Approach to Project Management?
Using all of the discussions that we had above in the article, you are now ready to learn how you would successfully manage a hybrid mixture of project management methodologies to tackle all of your projects.
There are 6 steps that you need to follow to successfully manage a hybrid PM. They are:
1. Deciding the Problems, you want to Fix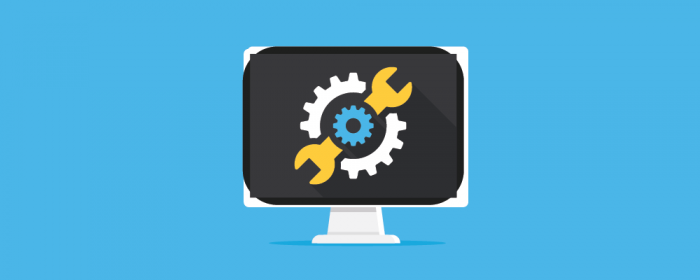 Before you go ahead and choose the hybrid mixture that you want to use, you need to first identify the problem that your team is having and what needs to be changed so that they can accomplish the goals and milestones that they set for themselves.
When you start talking to them, you realize the things that bother them and also the severity with which they are bothering them.
When you start working on rectifying these things and your team watches you do it, they get invested in the changes that you are about to bring.
Mostly, there are a lot of different things to fix, and if that's the case, then you should prioritize all of the problems and get rid of the ones first, that is affecting the team, the most.
2. Carefully Choose Your Hybrid Elements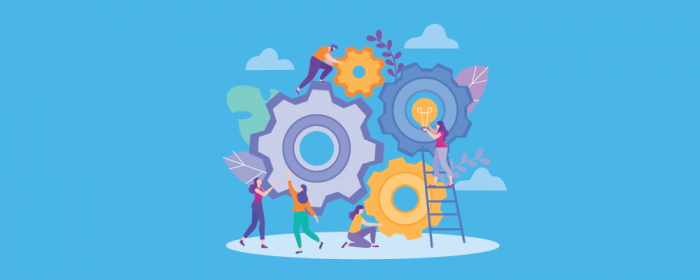 When you have tracked the problems that your team has been having, you need to make sure that you find the perfect blend of project management methodologies to mix to address all of them.
Don't worry, you are not going to accomplish that perfect blend on the first try but you must work to find the perfect combination.
To do that, you need to monitor all of the parts of the project and find out which ones are defined and which ones are a little flexible.
For all of the parts that are clearly defined and have no room for flexibility, use the Waterfall approach. And for all of the parts that have some room for flexibility in them, you need to use Agile.
3. Train Your Team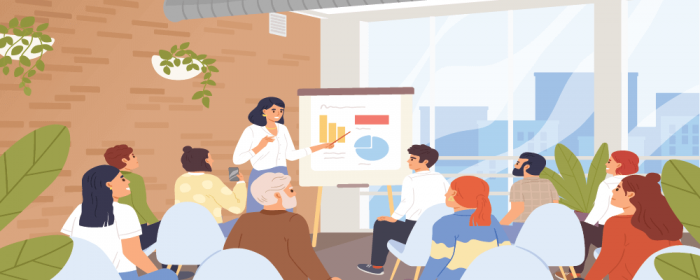 Your team might consist of amazing professionals but most of them might not have worked in a company using a hybrid approach to tackle all of the projects on their to-do list. You need to train them.
This training will help them understand what this hybrid approach is and even enhance their existing knowledge about Agile and Waterfall methods.
In this training, you need to cover the following questions.
What is the Waterfall Project Management Methodology?
What is Agile Project Management Methodology?
Why is the Company shifting towards a hybrid approach to project management?
What are the outcomes that are expected from this transition?
4. Incorporating Hybrid Elements into the Projects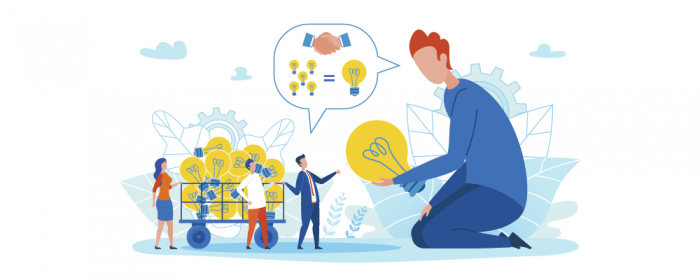 Finally, you are ready to add the hybrid elements to the projects and finalize your strategy. This is where all of the work that you studied for in this article, pays off.
One thing you need to remember is that the strategy you choose for your projects and your team is supposed to be permanent for at least one project. Changing strategies between projects is highly fatal and that can confuse your team and that can cause heavy damage.
Track the outcome of the project and make an assessment, so that you can get the proper information about whether or not you will use this strategy for any future projects.
Whenever you are uncertain about a strategy or a task, you need to use project management software like nTask, which will help you at every step of the way.
5. Briefing the Troops about Everything that is Going on
When you have the results in your hands about the strategy, you need to call your team together and make sure that everyone knows what transpired and whether or not you are going to use the hybrid strategy.
This discussion will make them feel included and you can get some expert-level feedback from all of them.
6. Have A Deadline for Completion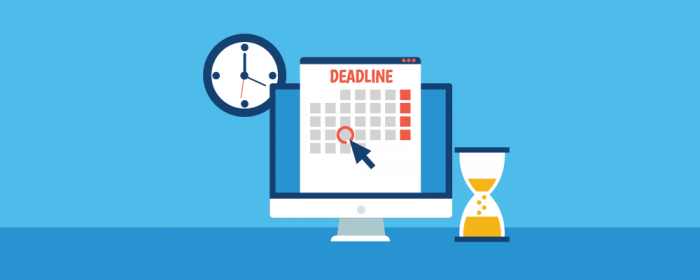 When we are working with Agile, we know that we will have flexible deadlines. These flexible deadlines enable us to think outside the box and put more effort into planning and developing a product rather than just following the rules and focusing on one task at a time.
But being flexible doesn't mean that you get to slack off on your work. That's why we add the Waterfall methodology in the mix to ensure that the deadlines are met on time, every time while having flexible deadlines.
Who will be involved in the Project Team?
Project teams are a very complex group of people even before adding hybrid project management in the mix. You will have people from all over the company, in the same department, but the issue is that not all of them will agree on a single methodology, like agile or waterfall.
So, to keep everyone happy, you should use Hybrid Project management. That enables you to reduce any communication weakness that is prevalent in the company and also unite the team on all matters which will improve productivity.
FAQs
1. What is a hybrid development approach in project management?
The purpose of any hybrid method is to be able to define both the requirements of up-front planning and budgeting as well as the waterfall approach. Further move to an agile approach when it comes to the design, development, and testing. Hybrid is all about a mixture of the best agile and the waterfall approach and makes them work together. 
2. What is a hybrid Agile approach?
Hybrid Agile is the combination of Agile methods with other non-Agile techniques.. For example, a detailed requirements effort, followed by sprints of incremental delivery would be a "Hybrid Approach"
3. What is the difference between Agile and hybrid working?
Hybrid working is an extension of agile working. While agile working refers to more dynamic use of the physical office, hybrid working goes beyond that to also incorporate remote working locations, whether that's a home office, co-working space, or local cafe. 
4. Is Scrum a hybrid methodology?
Water-Scrum-fall is a hybrid approach to application lifecycle management that combines waterfall and Scrum development methodologies. Generally speaking, a development team that uses a waterfall approach regards the development process for a software product as one large project.
5. Is agile considered project management?
Agile – a project management approach based on delivering requirements iteratively and incrementally throughout the life cycle. Agile development – an umbrella term specifically for iterative software development methodologies alongside multiple advantages of hybrid project management.
Over To You!
This guide to the hybrid approach in project management is not conclusive. There's a lot where it came from. Our writers could have bored you with thesis-style details, but keeping a practical hands-on approach in mind, it is better to come up with concise info.
Regardless, if you have tried a hybrid project management approach in an Agile environment, how did it go? We would like to know your thoughts. Make sure you share some useful insight in the comments section below. Alternatively, you can write to us too via email – if that's your thing.
Good luck!