Professionals entrusted with project management activities usually discuss the importance of all the things explored and learned – especially if it's within the spectrum of being a technical project manager.
However, the million-dollar question is: How many project managers actually take time to reflect upon their lessons to help somebody else in the field?
Technical project managers transform the way companies lead and execute projects. They are strong communicators for the company, innovators, data-driven facilitators, and problem-solvers who lead and inspire others.
Suppose you have been planning to make a career in technical project management. In that case, this comprehensive guide will assist you in learning everything that it takes to become a successful technical project manager, including tools, software, certifications, and skills that add value to your experience.
What is Technical Project Management?
Technical Project managers are responsible for managing the communication of both technical and non-technical stakeholders. Project managers are essential in leading a project through the initiation phase, planning, execution, monitoring, controlling, and completion. This process is also known as a project life cycle.
To succeed in managing IT or IT-related projects, a technical project manager must have a high level of technical knowledge and relevant expertise. If you think you have a curiosity in technology, you want to see projects through to completion, and you enjoy working under pressure and working well.
A career in technical project management (PM) could be the right way to start.
What does a Technical project manager do?
Technical managers are the leaders and the ones who encourage the entire team. They assemble the team and guide them throughout the processes. The projects that technical projects work on might differ from the usual project managers. They still work on everyday operations as anyone managing a project.
While the project managers execute the tasks, technical project managers oversee their work to balance their workload. During the project's timespan, they oversee the budget and ensure that all the costs are aligned with the budget decided. They do not burn out due to a surplus of tasks and work more productively throughout.
Technical managers must have a high level of technical expertise in the specific field and act as the lead subject matter expert in their company regarding technology.
As a technical project manager, you must undergo the following responsibilities, regardless:
Shortlisting, recruiting, and training technical staff
Improving the way the overall projects are planned and resources are managed
Manage the cost and the overall budgeting of the project
Researching new technologies for the tasks and also maintaining them
How to become a technical project manager
1. Attain professional credentials for the job
For starters, technical project managers must have a minimum bachelor's degree in software engineering, IT, cybersecurity, management information systems, or technology. Some of the higher-level positions might require a Master's degree as well.
Get your complete understanding of project management terms, concepts, and methodologies and your commitment to systematic processes. In addition, you will also want to consider getting a Project manager certification. These credentials are recognized worldwide.
2. Enhance your skills
Technical project managers must have technical and project management expertise, which means they must enhance their skills in both fields. As a project manager, you will need general skills like training new talent and recruiting, managing a team, and organization.
Other skills include understanding project management software such as nTask, Gantt charts, and Kanban boards. For technological expertise, look into the projects you want to manage and what employers are looking for to find out what skills you need.
3. Get project management experience and technical knowledge
The next step is to apply credentials and skills to actual, real-time projects to gain relevant experience in technical project management. You must reach out to your network to find volunteers or relevant contract opportunities to serve as a project manager lead.
4. Prepare your technical project manager resume
Once you gain relevant experience, obtain the credentials and build the technical skills for the technical project management role, the best thing to do is assemble a solid resume to adapt to different job applications quickly.
You can start by researching all the technical project manager careers on job sites such as Indeed and Glassdoor to get a feel for the professional landscape and readily available opportunities. You can align your qualifications according to each project manager's job description and describe them interestingly on your resume to catch a recruiter's eye.
5. Apply for relevant technical project manager jobs
Once you have created a solid resume and have practiced a variety of interview questions for yourself, you can return to the job sites and do another search for the technical project manager listings.
Your vision will be drawn upon all the insights you have gathered from step one through to step four to narrow down the jobs that best match your career goals.
Always remember to ask yourself these questions,
What are the required qualifications for the job, and how do they eventually align with my experience, skills, and credentials?
What kind of projects and campaigns should I complete in each position, and how do these align with my interests and passions?
4 tips to be a great Technical Project Manager
1. Communication skills
A technical project manager is in charge of a technical project and is responsible for communicating the right information to the team.
You must have top-notch communication skills. It might be just another job skill for you. However, it is so much more than that. Projects often fail when leaders cannot clearly communicate with the team members.
2. Problem-solving
While planning out a project and developing a schedule, there will be no issues. Rarely could that plan just come together.
This is why you majorly need problem-solving is highly important. Many think resolving issues quickly whenever they arise in the project is essential. That remains a part of it. However, anticipate those issues and make steps in your planning to avoid them from ever occurring.
3. Robust and a decisive leader
This remains one of the most critical soft skills every leader must have. You must be a strong leader who is not afraid to take on all kinds of responsibilities and obstacles.
Some are born leaders, while others are placed in a position of leadership, and they develop those skills. Whether it's innate or learned, you can apply yourself to be a better leader of tomorrow. Once you have these skills and trust yourself, you can quickly motivate others to work more productively.
4. Analytical Skills
Analytical skills are part of a technical project manager's job description. However, this skill is totally worth expanding.
Technical project managers must deal with a lot of data, and sometimes it is hard to find the issue in the chaos.
This is where all the technical skills come in handy. You must know how to evaluate the project metrics that will lead to better decision-making.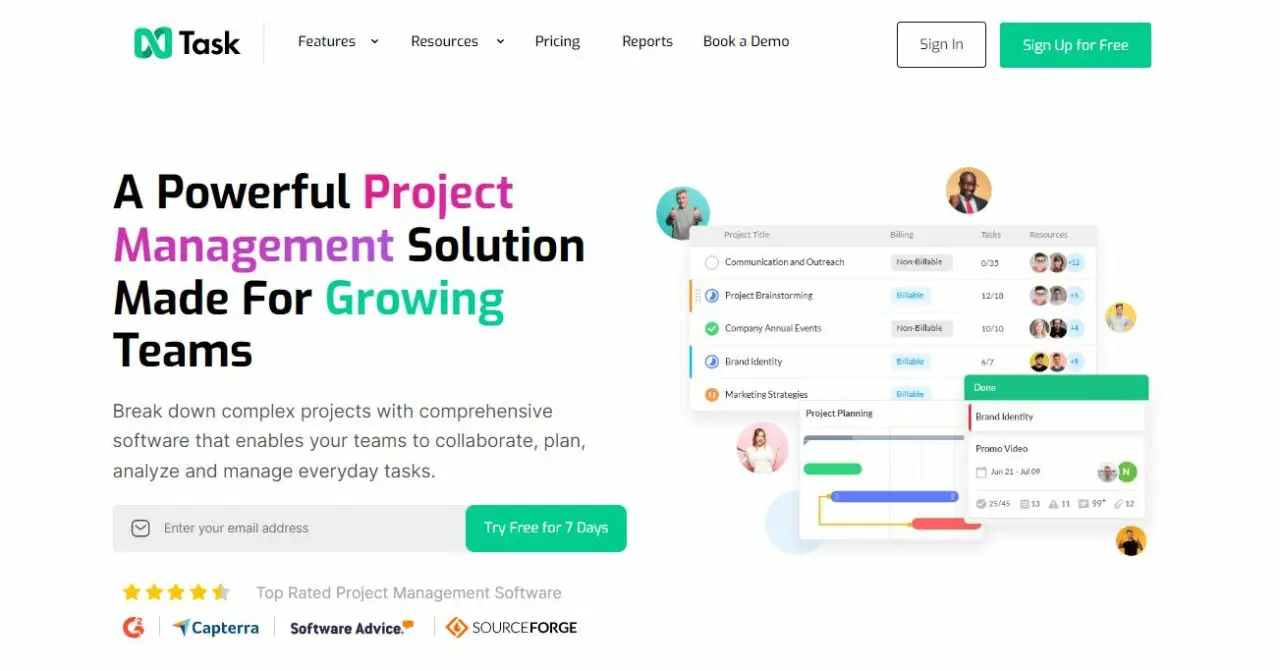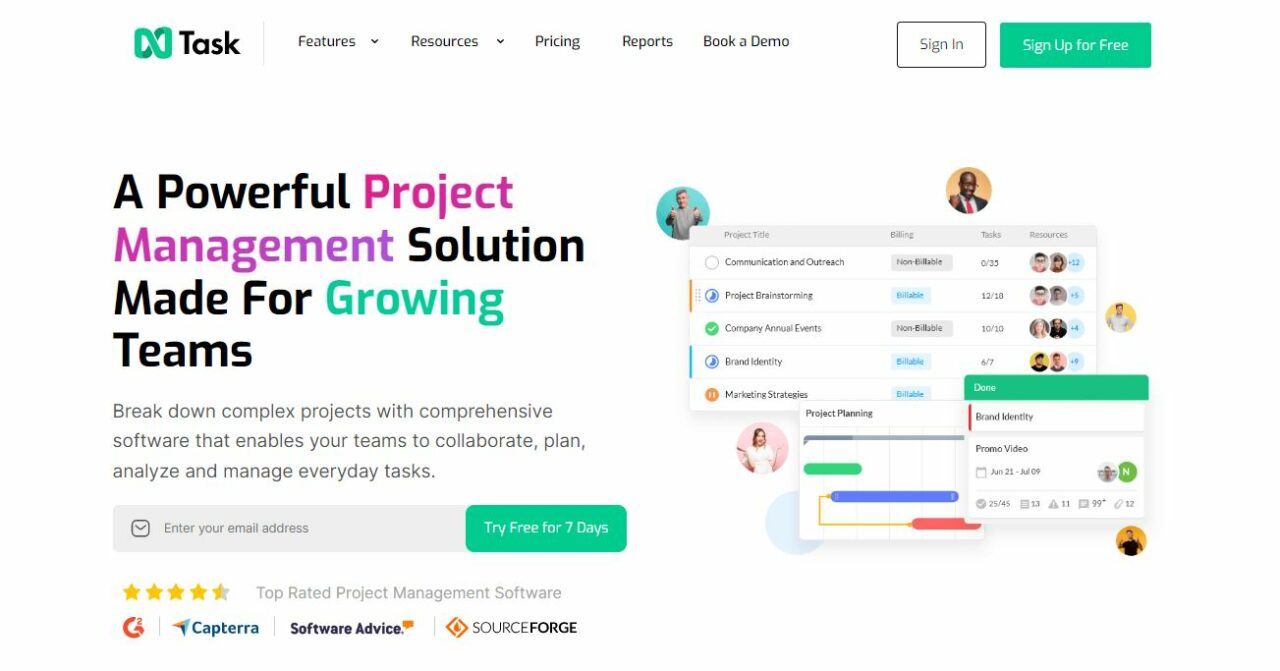 Get started with your Technical Project Manager journey with nTask
One of the best ways to get equipped with a technical project manager is by having the right tools to get your job done.
Now that you have all the relevant details about technical project managers in 2023, start planning!
nTask is an online project management software offering technical project managers all they need to start. Some of the top features include planning, scheduling, and tracking down your projects to ensure that your project is delivered on time and within budget.