In the process of designing a project, it is common practice to define an element as "actual" or "certain" while using the term "project assumption. Moreover, these project assumptions often don't have concrete evidence to support the 'assertion.'
To move on with the planning of your project, you need to operate under the assumption that there are certainties that will lead to project success or failure. That is bound to happen; either the project will fail or succeed.
That does not mean that all of the project assumptions made during the project lifeline are correct. In some cases, they are, while in others, they are not.
As a result, you must do so with extreme caution and thorough consideration whenever you assume a project.
In project management, an event or scenario that a person anticipates will occur throughout the project's life cycle is an assumption.
Consider it to be more of an informed assumption than anything else. In most cases, project managers have years of expertise and gained knowledge through working on various projects in the past. Consequently, their hypotheses have more credibility than those of certain beginners.
Several presumptions serve as the foundation for the planning of a project. The project will be improved proportionately to the degree to which those assumptions are reasonable.
Your jobs can be organized using our interactive Gantt charts, and you can link dependencies to ensure there are no delays and even filter for the key path.
---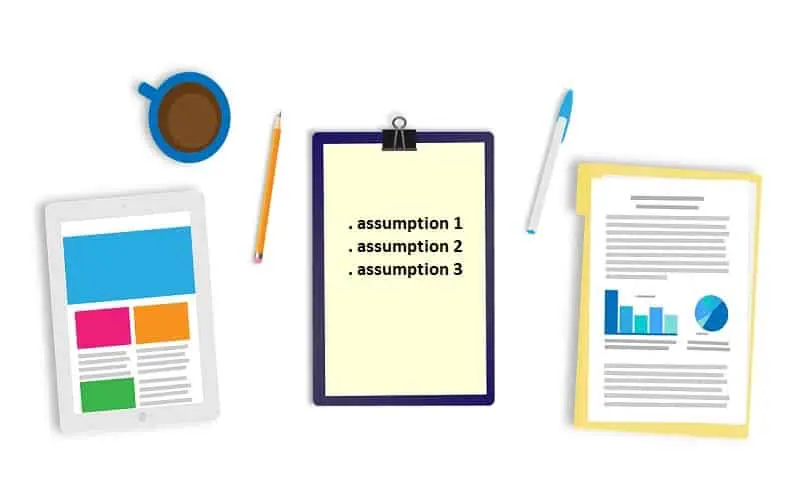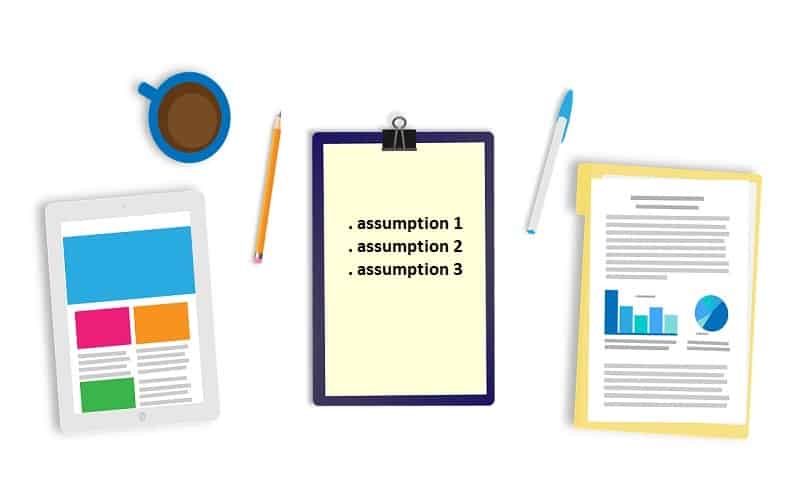 Why Is It Necessary to Make Project Assumptions?
Assumptions about a project are essential because you cannot proceed with the work without them. Simply put, there is no way to provide evidence for everything stated in a project plan. You're estimating prices, duration, and more.
The project and its planning can't get off the ground without assumptions. You will have a better understanding of whether the objectives and activities of the project are reasonable and can be accomplished within the allotted time if you first define the project's assumptions.
As a part of project risk management, analyzing assumptions is performed.
If, after analyzing your project's assumptions, it turns out that those assumptions were incorrect, you will need to make adjustments to your project plan.
Because of this, it is necessary to identify, keep track of, and manage project assumptions through the project's life cycle.
---
Creating a log of project assumptions
You will need to generate an assumptions log for the project to identify, keep tabs on, and manage assumptions. This is an essential piece of information that you will need to create your project plan and continue to review as the project advances.
The assumption log is something that a project manager will create at some point during the beginning stages of a project. It serves as a guide for the authoring of the project charter. At this point, you'll need to make some broad assumptions.
While carrying out the project, assumptions are formed based on the tasks, which are regarded as existing on a lower level.
Even if the project assumption log is created relatively early in the process, it should be reviewed and updated consistently. After that, you may eliminate the incorrect assumptions and keep an eye on the correct ones.
When compiling an assumption log, it is crucial that the following be included for every assumption.
The date assumption is entered into the log
Which category is it, such as the finances, the schedule, or something else entirely?
Identify and elaborate on the presumption
The influence of assumptions, such as how high, how medium, or how low they are
Place your level of confidence in the assumption on a scale from high to medium to low
Appoint a proprietor who will be accountable for the assumption
Specify a course of action to be taken to reduce the impact of the assumption is correct.
Schedule a time for the upcoming assumption check
Take into account the current state of the assumption, such as open or closed
---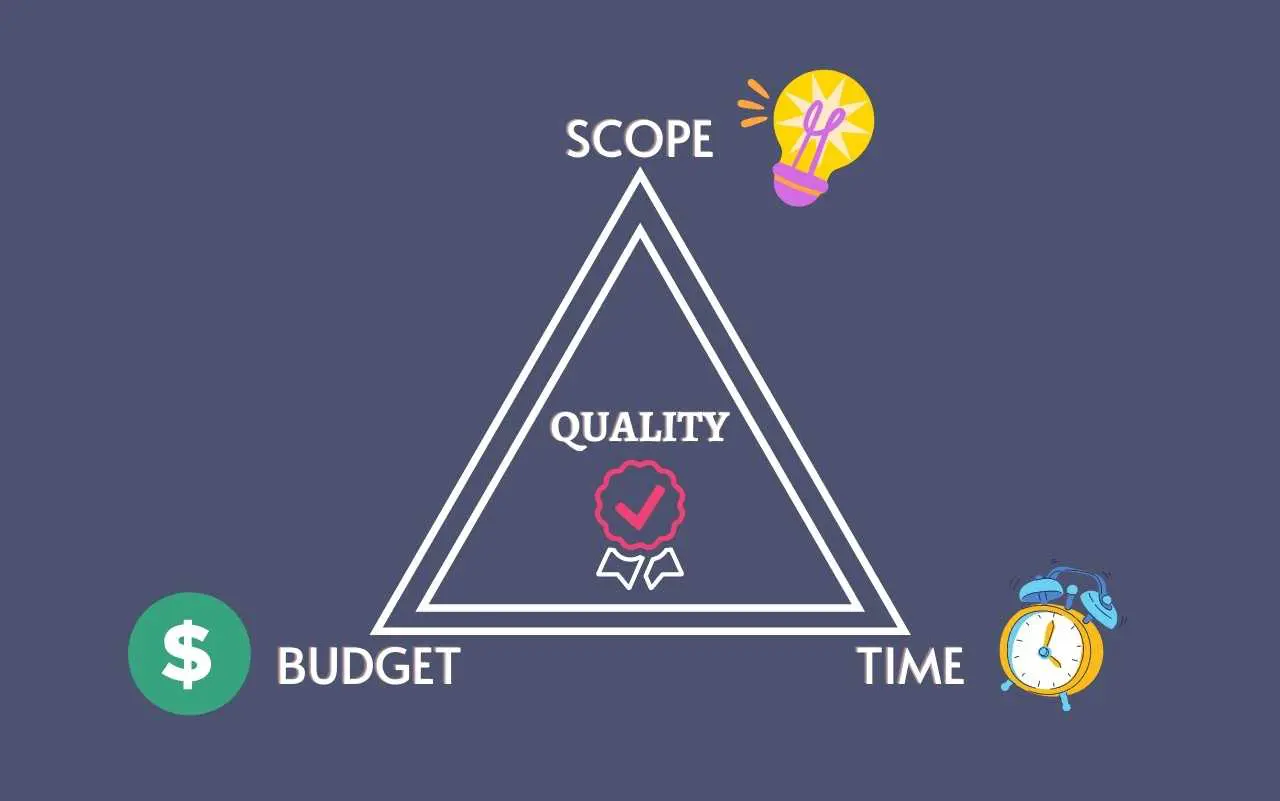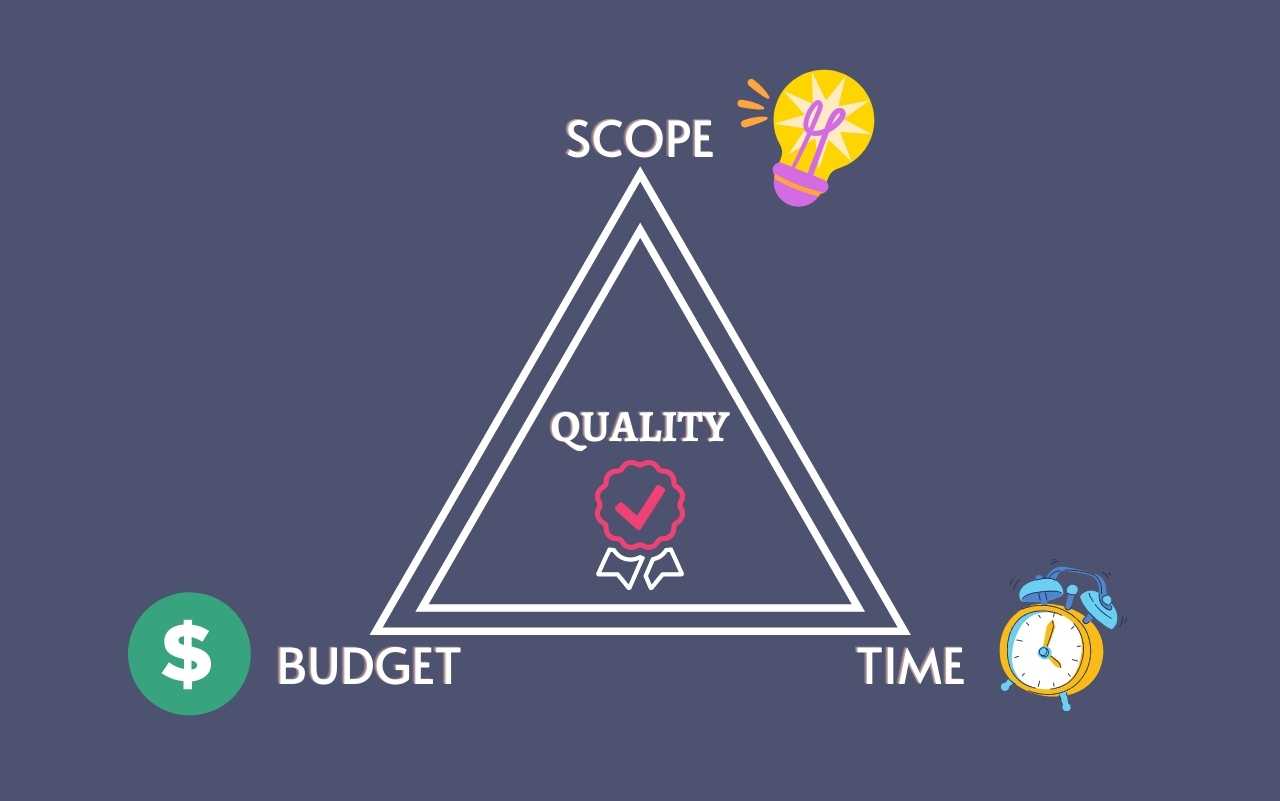 What are project constraints?
The boundaries between project assumptions, constraints, and dependencies aren't always crystal evident to inexperienced project managers who are just starting. Let's look at the differences between project assumptions and limitations. 
To put it more simply, constraints are the limitations you and the other team members working on your project must work within.  
When discussing project management, constraints are typically referred to as the following:
The financial plan for your project
The schedule for your project
Your project's resources
These three components each have pre-established boundaries that limit the extent to which your project can be finished.
You, the members of your team, and the people who have a stake in your project each have a certain amount of resources they are responsible for spending to complete the project within the allotted amount of time and within the allotted budget.
---
What are project dependencies?
Now that we've established the difference between restrictions and assumptions let's talk about the project's dependencies.
A project dependence can be defined as any action or task within the project that is dependent on the completion or beginning of another activity or task within the project.
For instance, if your project cannot go to the next phase unless a particular element receives approval from the customer or a stakeholder, then the next phase relies on the element in question.
There are times when the limitations of a project result in dependency. For example, if your team only consists of one designer and that designer is working on many design aspects.
Each of those design elements will become dependent on the other elements.
The constraint of only having one designer results in the formation of dependencies.
---
What are Project risks?
It is a good idea to identify the assumptions, restrictions, and dependencies associated with your project; however, if you do not also recognize the risks associated with the project and make preparations for them, the entire thing might easily veer off course.
Any unforeseen occurrences that may affect your project, either positively or negatively, are referred to as "project risks." Identifying potential risks is a vital part of project management since it assists teams in managing threats and finding solutions to potential problems.
You'll never be able to eradicate all of the uncertainties associated with a project entirely, but being prepared with a strategy for addressing potential dangers will help you escape catastrophe.
---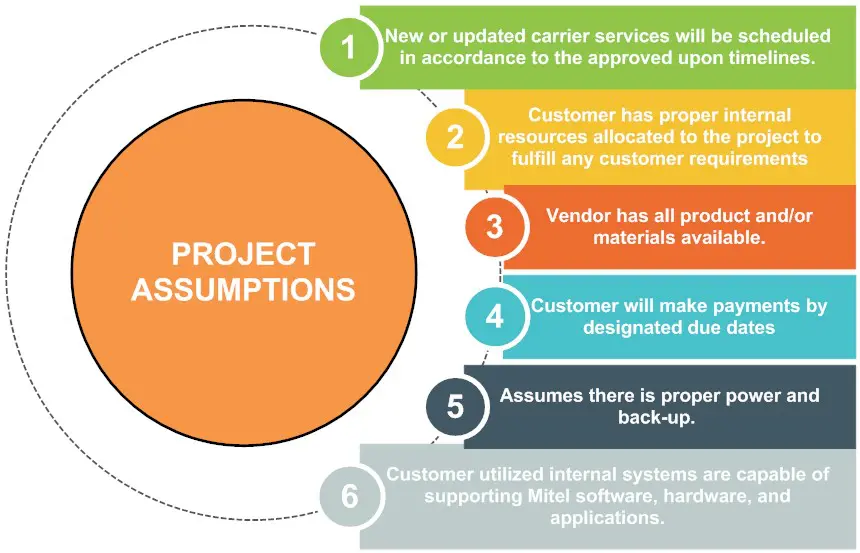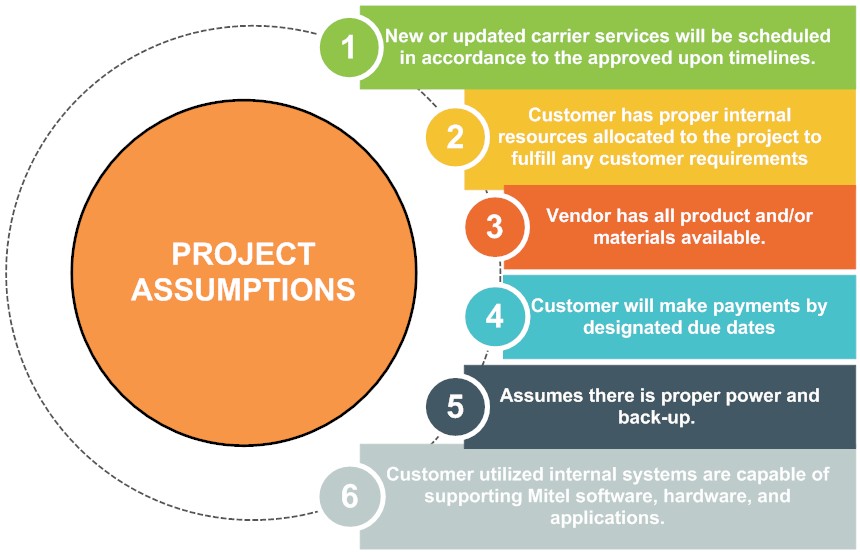 Planning for project assumptions, risks, constraints, and dependencies
Planning for all potential assumptions, risks, constraints, and dependencies is essential for a project manager to guarantee that a project will be delivered on time and within its allotted budget.
The use of dependable project management software such as nTask makes planning and carrying out the plan much simpler.
You can visualize and map out an entire project's timeline with the help of mask's interactive and customizable project management tools.
Further, you will be able to learn how to explain project hours to a client, determine the difference between a scope baseline and a scope statement, and use the critical path to identify dependencies and plan for assumptions, risks, and constraints.
You will also be able to control your team's workload using tools for resource management that are simple to use and track the progress of the project in real-time.
---
How to track down and manage the assumptions used in a project
Identify And Document What it is.
Identifying the assumptions that should be used for a project is not something that should be done by one sitting at a desk alone. You absolutely must involve the team. They will be able to offer valuable information and assist in developing a more extensive assumptions list for the project.
Explain to them that you will be constructing the list of project assumptions with their input, regardless of whether you choose to do so electronically or in person.
Give them a copy of the categories and ask them for their input or suggestions. Are they appropriate for your project? Should there be any adjustments made to them?
When you have chosen your categories, the next step is to engage in brainstorming and listing the project's assumptions jointly.
Record them when each group member contributes one, and then choose which category each idea belongs to.
Keep a record of them as you go through each of these steps. Keeping a Project Assumptions Log is one of the most effective strategies to accomplish this goal.
Create A Project Assumptions Log
You will be able to write more information regarding your project assumptions using the project assumptions log and track each assumption's status.
The identification of the assumptions is not sufficient on its own. You need to document them in a way that makes it easy for everyone to understand the current assumptions and how you intend to manage them in the future.
To facilitate tracking and conversation, the assumption log number is as follows:
Assumption log number: to facilitate tracking and dialogue
Initial data logged
Category (resource, delivery, budget, etc) (resource, delivery, budget, etc.)
Specify the nature and scope of the assumption.
A proprietor who is willing to assume responsibility for subsequent action
Due Date: date to validate
Condition: either open or closed
Comments and Actions: any necessary or desired action
---
Communicate And Verify With Stakeholders
Once you have compiled a list of project assumptions, you should not simply leave them away. Share them with relevant parties. The stakeholders must be aware of your working assumptions.
Changing any of these could affect your project. Your timeline or budget may be subject to change.
In addition, your stakeholders may have information regarding your assumptions that you are unaware of.
If you realize any assumptions are incorrect, revise your documentation accordingly. Ensure that the team is aware. The alteration will likely affect your plans.
You must determine how the strategy should be modified in light of the new facts.
---
Monitor Throughout The Project
Validate your project's hypotheses at multiple intervals over its duration.
The assumption owners listed on the Project Assumptions Log should follow up and validate their assumptions on the dates specified in the Project Assumptions Log.
For instance, if you have a presumption regarding contract execution times, you should consult with the legal or procurement team during the contract execution period.
Situations change, and you must ensure that your assumptions remain accurate. As dates and assumptions pass, you can close those items.
If any of your project's assumptions prove to be untrue, this will have a detrimental effect on your work.
Monitor them so that you can make adjustments as necessary.
---
Adapt As Necessary
As you check your project's list of assumptions, you may discover that some of them have changed. If so, take appropriate action and adjust as necessary.
These modifications may affect your project's cost, time, or quality. Be prepared to modify your plan to accommodate these alterations.
Inform the team, stakeholders, and anyone else affected by the changes.
---
Conclusion
You should now have a good understanding of what project assumptions are, why it is vital to identify them, and how to do so.
It could look like a lot of work at first. But if you do it with your coworkers, the process will escalate to completion rather quickly.
Have you ever experienced something concerning project assumptions? If so, we'd love to get your intake on it in the comments section below.