Change is a necessity for everything in this world. Everyone is prone to it because it is the only constant in this world. This concept is also true for business organizations.
Nowadays, you have to change your business strategy pretty constantly if you want to succeed in this ever-changing market. This strategy can include changing the way the whole organization works or changing some/all of their products to please their customer base.
Apart from these, the business also has to update the technology they're currently working with. Why? Because technology is the one thing the businesses of today rely on the most and if that is not upgraded to its maximum capacity, the business might not be able to compete with its competitors.
Most of the time, all of the stakeholders involved in a particular business may agree that the organization requires change, but they don't always agree on how that change should occur. This is where a change management process comes into play. Let's start at the very beginning.
What is the Change Management process?

Source
A Change Management procedure is a bunch of processes that are implemented to prepare and support all of the organizational changes taking place. These methodologies can be applied to business processes, resources, budget allocations and many other operational elements of a project.
When we are talking about change management in the project management paradigm, we are referring to a process of controlling all of the changes involved while working on a project.
Change Management doesn't necessarily focus on just the organizations and their respective projects, you also prepare, equip and support all of your team members to adopt change so that they and the organization don't suffer due to any blank spaces in the change strategy.
We agree that most of the time, changes are not controlled, and they might happen anywhere at any time. But that's the great thing about a change management process, because a strong leader will guide their team to ensure that there is no chaos brewing in the organization, and everything is under control.
One thing that you can always count on is that change is coming whether you like it or not. Therefore, it is very important that you plan and prepare for everything that is related to your project. Let's move on to the different types of Change Management.
Types of Change Management
Like many other processes in the organizational world, Change Management is a very diverse concept that is not very easy to wrap your head around.
So, in order to understand it completely, you should distinguish the major concepts into smaller categories. Because, when you break down the concept in smaller categories, understanding it will become more manageable.
Now let us take a look at three different types of Change Management.
1. Individual Change
In all aspects of the organization world, people are the key to any type of change. Changing principles, strategies and policies are very easy but if you don't know how to address the human element in the change procedure then you're going to be in big trouble later on.
When you want your team to adapt to any change you set for the organization, you first have to know what your team is capable of and what procedure will they easily respond to. It's all about knowing your subject.
When you are making people be comfortable with the changes you propose, there are all sorts of questions you need to ask yourself like:
What will convince them to become open to change?
What type of tone should I use so that I can resonate with their personalities?
When should the training be started so that they can seamlessly transition to the changes proposed?
The tools that you should possess for this endeavor are purely psychological. You need to know what they would want to hear so that when you tell them about the changes, they easily accept them.
2. Organizational Change

Source
Changing the team's mindset and making them comfortable with the changes proposed is a very big deal but there are also some other important organizational issues that you also have to address if you want the changes at hand to have a profound effect.
In order to do that, you need to identify all of the groups related to the project that have to be changed and how would you like them to be changed. When this is done, you need to create a plan that will address all of the components included in the project.
What this plan will do is:
Make sure everyone is aware of the changes to be made
Coach or train all of the team members so that they can embrace the changes
Get these changes implemented and recognized by all of the upper management
3. Enterprise Change

Source
Taking things to the organizational level is a hefty endeavor but if you really want to up the ante and implement the changes to a much higher level, then you are looking to address the whole Enterprise.
Enterprise Change Management is basically the type of change management that consists of changing all aspects of an organization like structure, leadership, projects, process, meaning roles among many others.
When you are opting for Enterprise Change Management, you are basically trying to fix things on the macro level so that when these changes trickle down to the micro-level, they will be easy to digest. This type of organization is more flexible and open to change whenever they happen.
How to choose the perfect Change Management Tool?
Once the process on which your change management campaign will run is finalized, you need to decide which tool is going to be the best one to take care of the workings of this campaign for you.
As there are dozens of these tools present on the market right now, you need some criteria on which you should judge all of the software you test out. The following are some of the data points that are checked while performing a change control process.
Notes assigned
A proper description of the change request
Description of the entity requesting the change in question
The priority of the item that is being presented to be changed
The individual assigned to be in charge of the changes that need to be implemented
All the dates that are connected to the change in question
These data points make up a very simple way to track the full progress of the whole change control process, but you need a project management tool that can track all of these for you right inside the software. We recommend using nTask.
Using nTask for Change Management
Many times, implementing changes to the organization or the whole enterprise is its own project and a good tool can help you perform that process quite easily. Here are some essential project management tools that can help you execute changes on any level.
Gantt Charts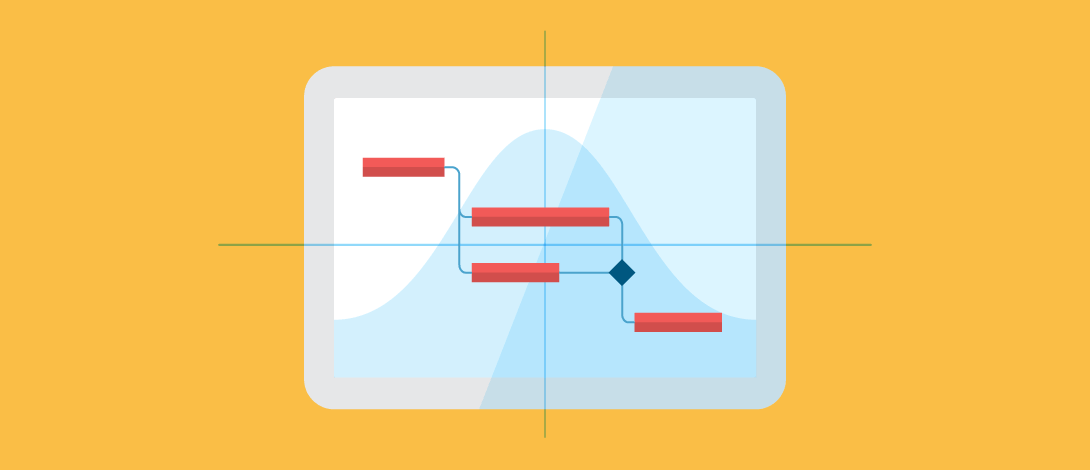 Nowadays, visual planning is everything and you can do that pretty easily by using Gantt charts provided by nTask. Using them, you can quickly view the order, progress and map out the length of all of the tasks involved in multiple projects.
You can also set dependencies between the tasks involved in the project so that your team will have the complete information about the severity of the tasks, and which task has the highest priority and has to be performed first.
Email Alert and Collaboration Tools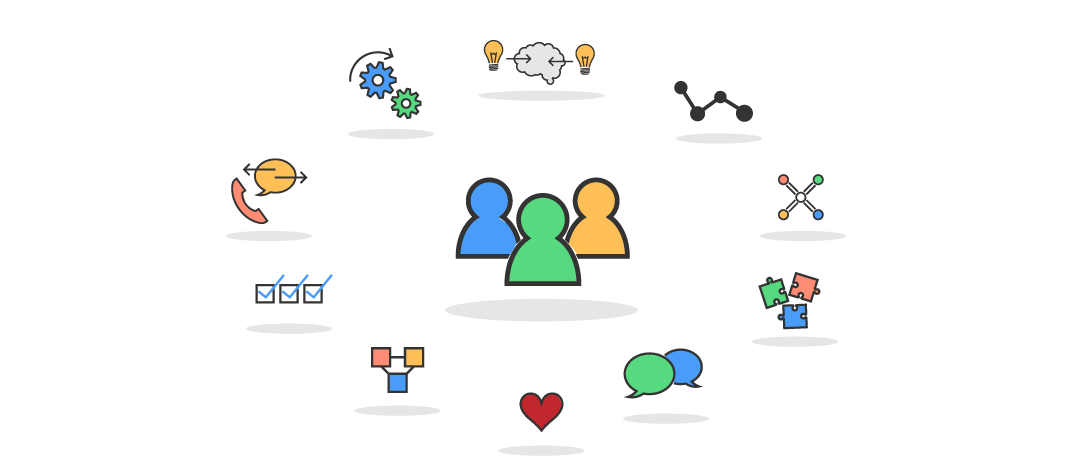 Project development is going to be performed as good as the communication among all of the stakeholders involved in the process. You need to be able to communicate with all the planners, management and the actual development team.
This communication can be performed in many ways such as, leaving different notes and comments on each individual task, create files and folders and send them directly to the team members.
Also, you can attach different files to the tasks so that the team members don't have to search for them anywhere else. You can also automate all of the email notifications so that when any major event occurs during the development phase, you are informed of it as soon as it happens.
Change leadership Process

The process of Change Management is a hefty one but there is one theory known as John Kotter's Eight-Step Change Leadership process, that is widely used in the organization paradigm nowadays.
This theory is an amazing technique that will help any manager trying to bring change in their organization. Let us take a look at all of the steps involved in this technique.
1. Create Urgency:
You need to make sure that all of the team members and stakeholders understand how important it is to implement the changes being proposed to them. You need to make a compelling case and explain to all of them what the changes are and the severity of their effect on the organization.
2. Form a Powerful Coalition:
It is very hard for just one individual to plan and deploy all of the changes proposed. They need to form a powerful alliance and gather only those individuals in their team who can make the change implementation process easier.
3. Create a Vision for the Change:
You need to make sure that everyone in your organization has complete knowledge about the changes and that will only happen when you create a simple easy-to-understand vision for them that is easy to understand and digest. Why? Because these are the people that are going to be affected by those changes.
4. Communicate the Vision:
When you are done creating the vision, you are required to communicate it. But not just say the words, show them the changes by actually working by them. This will amplify the effect those changes have on the project.
5. Remove Obstacles:
Changes are hard to digest, and you will face many hurdles and obstacles in your way while implementing them. This is why you should have a powerful team that will help you in your pursuit to implement these changes. This involves listening to the needs and requirements of the team members that will be affected by those changes and later working out a strategy to answer those concerns.
6. Create Short-Term Wins:
You need to create small milestones throughout the process. This will make the team happy that they are making progress and also get you're the buy-in from the rest of the non-believers. You will also gain popularity among the masses and expedite the process overall.
Also Read: 
30 Short Term Goals Examples to Achieve More
7. Build in the Change:
Don't be too hasty when you are done implementing the changes. You need to make sure that the changes are properly implemented and understood. Repeat all of the steps above so that the changes can properly settle in.
8. Anchor the Change:
Lastly, you need to make sure that all of the changes are properly cemented in all of the organizational procedures and all of the company's operating models.
Change Management is a roof that stands on four critical pillars. They are:
Determining the need for the changes required
Preparing and planning the organization for those changes
Implementing those changes throughout the organization or enterprise
Sustaining all of these changes when you have successfully implemented them
Change Management is not an easy task and it certainly takes a toll on any manager, no matter how skilled they are. But using this incredible theory they can easily withstand the pressure and with the help of their team, they can successfully implement the changes throughout the organization or the enterprise.