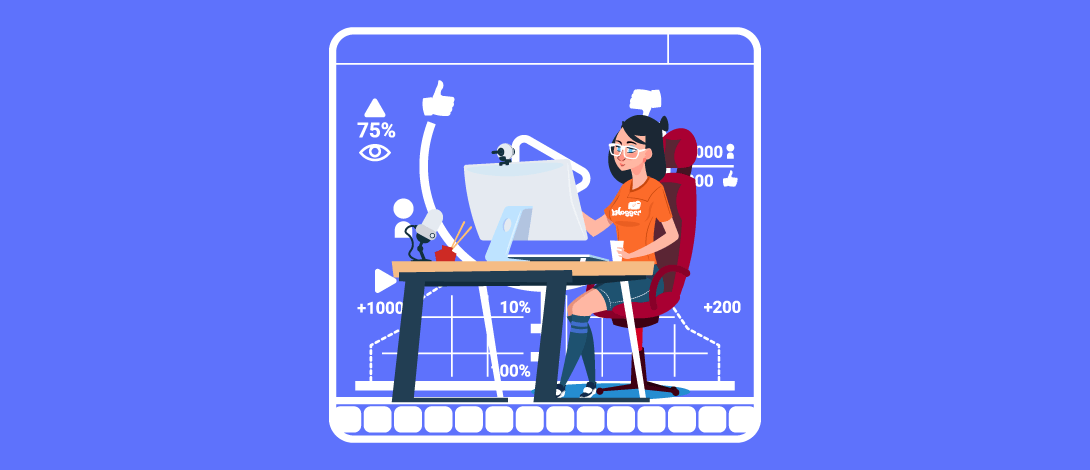 Project management is evolving with time. With the numerous tools, technologies, applications, and frameworks that are shaping project management for the modern world, it is important to stay ahead.
Project managers need to consistently learn new techniques and best practices to optimize their work processes and project cycles. However, with so much information, tips and tricks on the internet in the form of articles, blogs, videos, and infographics, it can be a tad bit difficult to decide which sources of information to follow and trust.
Table of Contents
The 22 Best Project Management Blogs of 2019:
Here is a list of the 22 best project management blogs we have handpicked for you so you can work towards more efficient project deliveries in 2019.
First on our list of the best project management blogs is ProjectManagement.com. This site is all about making project managers more successful. It is a community created for project managers related to all industries.
This blog offers expertise and information from a wide range of project management experts and professional. It includes how-to articles, information related to certifications and much more.
Created and run by Elizabeth Harrin, an expert in project management, this blog gives a woman project manager's perspective. She decided to begin her blog journey after the realization that there were not enough women to write about project management.
Harrin attempts to help people, especially women to deliver projects confidently. She provides news updates, opinions from her own insights and experiences as well as covers project management events.
Capterra is a useful blog that gives extensive information on project management tools as well as statistics and figures. Along with reviews and insights, Capterra stands provides articles, reports, and guides to help you find the right software in over 500 categories to make project management easier.
Yodiz is one of the best project management blogs for you if you are looking for a site that has comprehensive information about Agile project management. This site is a source of knowledge regarding Agile frameworks and relevant information on project management or software development. It is an all in one source for everything with reference to Agile (Scrum, Kanban, Lean).
If you are looking for tips, tricks, and quick hacks to navigate through your project management, PMStudent by Margaret Meloni is the blog I recommend.
Her background in IT Project Management and PMO Leadership enables Margaret to understand that managing projects can be difficult. PMStudent is a great resource if you are looking for quick solutions to common problems faced during the project development cycle.
P.S. Margaret is also a frequent guest on The Project Management Podcast where she talks about productivity, project management, collaboration and more.
"Progress is a nice word. But change is its motivator."
– Bobby Kennedy

— pmStudent (@pmstudent) June 5, 2018
If you want to learn about the tools, practices, and insights on Agile product development, look no further. Find all the information you need on Scrum, Kanban and Lean Startup, dual-track Agile and relevant best practices on this blog.
Discover the trending scoops and must-knows of the world of Agile Software development and Management, by paying nTask blog a quick visit each week. The nTask blog features insightful information for agile teams, project managers, developers, and potential entrepreneurs on productivity, collaboration, management tools, and project management. Fred Wilson is the writing specialist for nTask Blog.
This blog is run by Peter Taylor, who is the author of two best-selling books on 'Productive Laziness' – 'The Lazy Winner' and 'The Lazy Project Manager'. This blog is created for project managers who may be working a little too hard in their field. Taylor, through his blog, suggests easier ways of getting projects done while balancing work and life.
Through this blog, Dmitriy Nizhebetskiy provides tips and tricks on project management, in-depth articles on best practices and approaches, leadership as well as Agile frameworks. It is especially useful with tips and advice for beginner project managers with out-of-the-box methods. So, if you are an aspiring project manager, this blog is for you.
John Carroll is the author of The Way of the Project Manager. His book focuses on a Taoist approach to surviving in the project management industry. The articles in this blog are based on this book and are great resources for anything you need to know about project management.
If you're looking for one blog that you can look up to for advice regarding productivity and project management software in particular, look no further than Productivity Land. You will enjoy reading their detailed unbiased reviews that adhere to strong editorial guidelines.
This site has one of the most brutally honest titles regarding project management, which, rightfully so, captures our attention. However, there is more to this blog than just a catchy title that has gotten us enlisting it among the best project management blogs.
Written by Kiron Bondale, who is a proud owner of multiple accolades and years of experience in the project management arena, this blog is a resource documented straight from his vast experience of working with various projects. Kiron understands first-hand the ease of project management practices in theory and equal difficulty in implementation.
Based on his knowledge, he tries to impart information in a way that focuses on prevailing frameworks and models, focusing on different elements especially related to Agile, all the while giving an insight to ideas and discussions by other authors and project managers.
This clean and green blog has been cited as one of the top 25 ranked project management blogs. Written and maintained by project managers having years of project management experience, this is one of the best project management blogs you can bookmark today to learn lessons straight from experience.
These lessons can be utilized to learn the basics of project management and troubleshoot everyday practical project management problems through the tools and techniques that promote efficiency and cost effectiveness in your projects.
Other than blogs and article series, you can get your hands on free and paid e-books and guides on this site that can prove to be major assets in your project management journey.
This project management blog, written by Gina Abudi, has to be one of the richest project management resources out there that you can safely buckle up as one of the best project management blogs.
Here's why: Gina is the President of the Project Management Institute (PMI®) Massachusetts Bay Chapter Board of Directors, which is in the top 6% of all chapters worldwide by size and one of the largest in the United States.
Other than keynotes at corporate events, conferences, and forums on project management, process management, and management/leadership topics, Gina shares information and experience through her blog as well as LinkedIn discussion groups.
She has numerous blogs stemming from categories including team building, business process management, leadership, change management, HR and many more.
This attractively designed, colorful project management blog is a winner due to its fun interface that definitely does not compromise on the treasure of information it has to offer. With a huge variety of posts regarding project management in the form of:
podcasts,
how-to guides,
guides on project planning and management tools,
resources for Agile project management,
communication,
change management,
risk management,
time management, and more
What's more? This blog also offers training pertaining to different areas in the project management field. Go on, and save this now as one of your best project management blogs.
No matter what our skill and experience level, we all need a handy tool for tips and tricks to use in our daily project management activities.
This blog, written by a number of well-groomed project management professionals, provides information on multiple aspects of project management including basic concepts, project planning, reporting, issue resolution, risk management, data visualization, new trends in project management and a lot more.
Just type in the relevant word in the search box on the main page and find a number of blogs and resources showing tips and tricks relevant to your project queries.
The Project Lab is primarily a consultancy that works with businesses and provides project management professionals and business analysts. Instead of offering articles, tips and tricks about project management generally, their blog exhibits documented information regarding project management scenarios in the form of case studies.
Each case study presents the situation at hand and how it was approached. The best part about these case studies is that instead of writing in depth detail in ultra long articles, the Project Lab gives a concise yet interesting detail with animated images.
This saves time and you get to learn more in less time. Bookmark this project management blog to keep learning about the practical side of the project management industry through real life accounts.
John Good Pasture has over two decades of experience including program management and project coaching.
In his blog, John sheds light on a number of various project management and team building facets in a short but fun manner that definitely intrigues the reader not only to stay on the article but to have a glance at more resources. Instead of throwing around a strong, formal list of vocabulary suited to experienced professionals, each article is written in an informal, conversational tone that leaves the reader comfortable no matter a novice at project management or a veteran solution provider.
Do check this best project management blog to gain valuable information that will not only help you clarify project management ambiguities but also give you ideas to improvise along the way.
If you are a project manager that has a knack for research but does not enjoy jumping from one site to the other, check out ProjectSmart as a wholesome resource for your major project management queries.
This is one of our best project management blogs owing to its sleek and professional interface, a huge array of resources under various categories including but not limited to project management best practices, team building, project planning and requirements gathering, risk management, and project monitoring.
Use its powerful search tool to look for an article and find resources that fit your need to become one of the top project managers in your field.
IIL is one of the leading organizations globally to offer consulting, training, coaching and customized course development for various companies. With contributions from multiple of project management professionals and experts with knowledge dominating the project management industry, the IIL offers a rich blog that is yet another resource for looking at the different shades of project management.
We would term it as one of the best project management blogs that will come your way as it offers you enough resources to broaden your knowledge on project management in general, Agile practices, leadership, Six Sigma and digital know-how to for effectively planning and delivering projects.
With insights to offer on so many fronts, this site is one of your go-to resources for all your project related queries.
Susanne Madsen, is project leadership coach, trainer, and consultant with two decades of experience on a global level. Susanne is the author of The Project Management Coaching Workbook and The Power of Project Leadership and continues to impart knowledge through her blog, webinars, podcasts, and videos.
Having vast knowledge in her field of practice, she offers advice, tips and tricks that help the reader, listener and viewer clarify concepts, spot the missing pieces and gain insight on the different perspectives on various project management domains.
With so much knowledge to gain in the form of different channels, this blog should not miss your list of the best project management blogs.
If you're tired of the random division of blogs on the internet, Apiumhub blog is your savior! It's a tech platform which features multiple categories of informative blogs that you can choose according to your liking.
The AH blog consists of highly informative content on all kinds of elements associated with software development. Just select the category you want to read on and start exploring!
There are other detailed blogs too which highlight guidelines, and tips and tricks for successful implementation of multiple project management techniques.
Would you like to share your favorite blogs? Give us your suggestions in the comments below.
See also: