The world is a strange place nowadays. People are easily distracted by anything and everything. One of the biggest distractions in our lives is the Internet.
The Internet is a never-ending distraction that takes a hold on you and would never let you go if you don't put a stop to it yourself.
It won't matter how important the work is, because once you get distracted by it, you would forget about everything and just focus on the things presented to you on the screen.
Our mobile devices don't help either because of the numerous applications whose notifications keep distracting us whenever we want to work for even 5 minutes. You can turn off the notifications for your devices or those applications but we have a different solution in mind.
Let's tell you about some of the best applications on the market nowadays that can help you be focussed on your work and be distraction-free.
Best Applications to Keep You Focussed and Distraction Free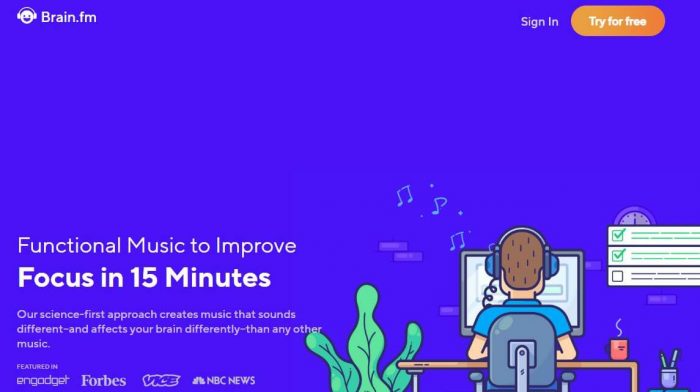 Brain.fm is an incredible application with its website that has an incredible collection of relaxing soundtracks that are strategically crafted to keep you relaxed and focussed or can even help you sleep if you want.
There are a lot of options for you to listen to, like:
Bowls
Chimes
Rain
Atmospheric noise
Music
According to the developers that created the website, the theory that these soundtracks can effectively help you focus is deeply situated in scientific research for a long time now and it is known to even increase brain activity.
Pricing
Free Trial: Available (5 sessions)
Unlimited: $6.95/month
Read this blog: 
Productive things to do when bored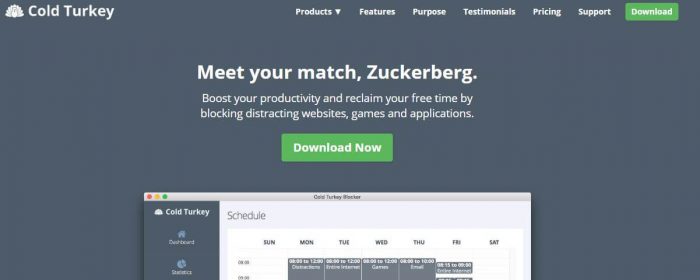 Cold Turkey is an amazing application that is compatible with both macOS and Windows. This application helps you keep distractions away by choosing the applications and the websites you want to get rid of, to buckle down and get some work done.
This application has a unique functionality that sets it apart from all of the competition in the market and that is Frozen Turkey. What this feature does is that it effectively locks you out of your device, for the pre-determined period of time.
This helps you create that long-awaited distance between you and your devices. This feature is also useful if you want to get rid of screens from your life for a while and focus on the people in your life.
Pricing
Free
Pro: $25 (one-time-payment)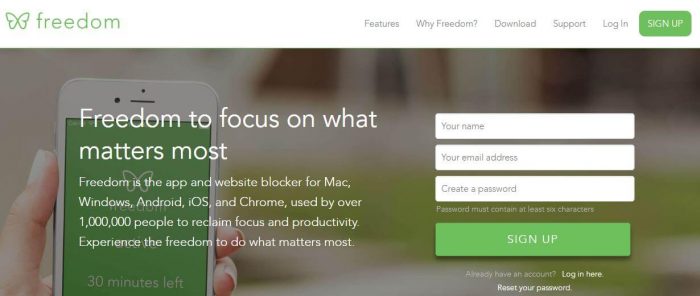 Freedom is the ultimate application when it comes to blocking extraneous apps on your computer, iPhone or even your iPad. If you want to go all-in, then the application will even let you block the whole internet, basically turning your machine into something from the previous century.
The application lets you set-up a Freedom session which is the time when certain applications or distractions will not stumble upon you and you could work consistently and effectively.
Pricing
Free Trial is available (7 Sessions)
Monthly: $6.99
Yearly: $29.04
Lifetime: $129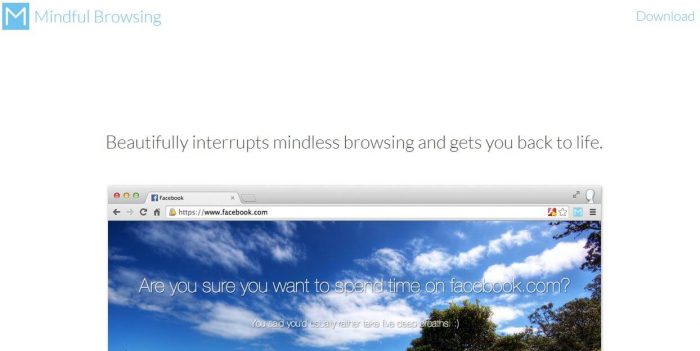 This application or extension is one of the best there is in the Google chrome store nowadays. What it does is that it gently gains your attention back when you wander off to open those sites which are bound to waste your time.
Instead of that happening, this application will remind you of how you should be spending your time.
When you get this application and do the set-up process, you input a list of different websites that you want to avoid and then you write some short word answers about what you should be doing.
You input these websites because the next time you try to access those sites, Mindful Browsing displays an enormous picture of something beautiful and tranquil, and reminds you of all of the little milestones you set out to achieve when, sadly, you weren't distracted.
You can even deactivate the application for 10 minutes or so to take a break from the tough restrictions and get back to focus on the important stuff when you're done.
Pricing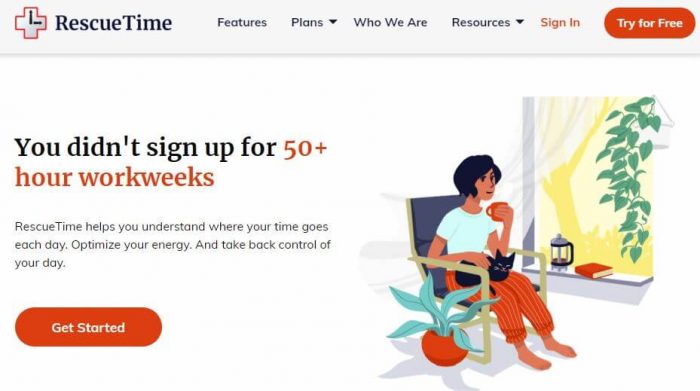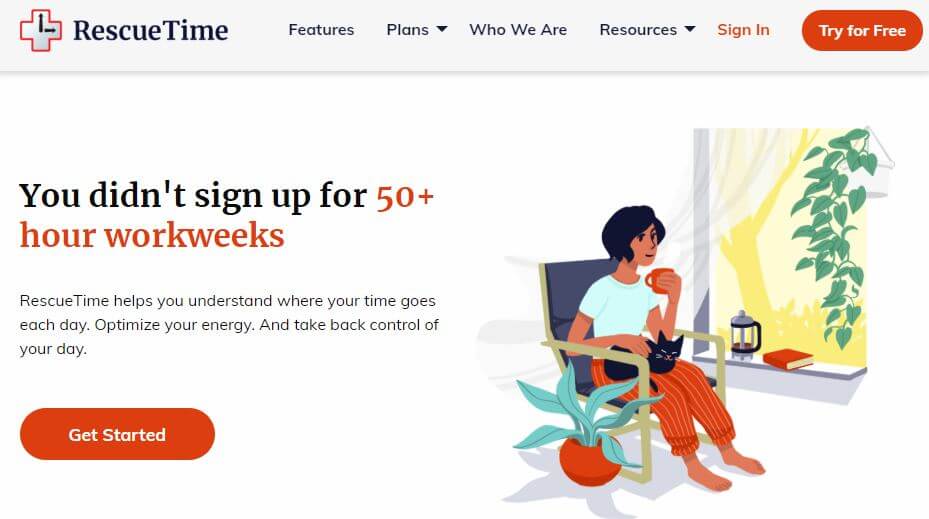 This application is multi-purpose software that not only disconnects you from any distracting content while also records the duration of the time you spend wasting on different websites and applications other than work.
Once you set up the application, the software will run silently in the background monitoring your every move regarding the websites you visit and the software you use for however much time.
One thing you have to keep in mind is that you permit the application to all of this snooping around, otherwise the application is useless.
Overtime it calculates your data and makes a detailed report showing how much time you spent on social networking sites, online shopping or doing some BuzzFeed quiz.
Pricing
The application is available in a Free Lite Version
Premium feature of the software is available for $9 per month or $72 per year
6. Hocus Focus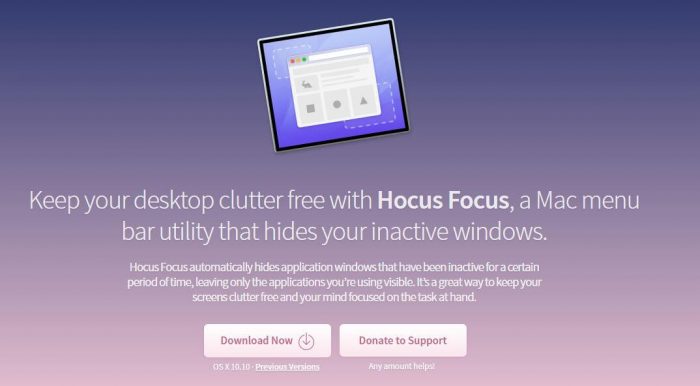 The application is only available on Mac and is one of the best on this list. What it does is that it enables you to focus on your work by clearing away all of the extra rubbish that pops up on your screen.
The main function of the application is to minimize or clear way all of the inactive tabs from the screen so that the user can only see one app on their screen at a time.
It also comes with another setting that enables you to hide away applications for a certain period or immediately if you don't want to use them. You can also create custom profiles for various activities like researching, editing or writing, etc.
Pricing
The application is free of cost but if you want to donate money to the company then you can contact them through the website
The above list was just a handful of anti-distraction applications. There is plenty of fish in the sea. If you have tried one such application before, and if it is something that's not mentioned above, feel free to share your thoughts through the comments section below. Good luck, and have fun.