Projects involving the delivery of professional services present their special difficulties. Professional service organizations have a double burden, as they must accomplish both their own goals and the clients.
The stakes increase as more organizations and people become involved.
This post serves as the definitive resource for learning about professional services by explaining what they are, why businesses engage in them, and the typical challenges these businesses encounter.
We'll lay out a strategy for effectively managing professional service projects.
What are Professional Services?
A constantly expanding sector, professional services cover a wide variety of offerings designed to meet the unique requirements of both individuals and businesses.
Companies that provide professional services are different from those that provide tangible goods like computers or furniture.
Numerous types of enterprises, from sole proprietorships and small firms to multinational conglomerates, compete for clients in the professional services sector.
A recent survey found that around a third of small businesses presently use at least one professional service provider, and Fifty-two percent want to do so in the future, indicating a surge in demand for such services.
The 2022 Professional Services Global Market Report estimates that the worldwide valuation of the professional services industry will rise to $5,964.79 billion in 2023, up from $5,452.96 billion in 2022.
ResearchAndMarkets projects that the value of the professional services market will increase to $6,927.48 billion by 2026, a compound annual growth rate (CAGR) of 4.4% between 2021 and 2026.
This expansion exemplifies the value of these services to organizations and individuals alike as they work toward their objectives and realize their potential.
Simplify project management
with nTask today!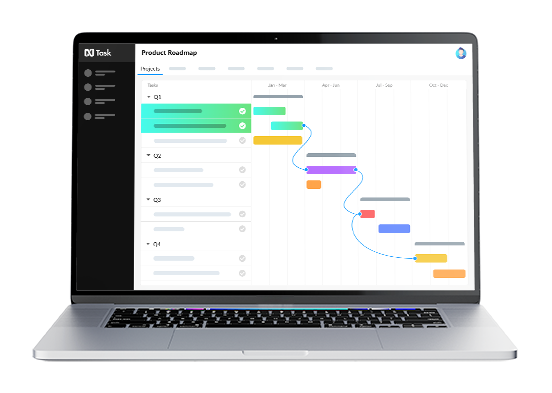 The market for IT professional services is expected to increase at a CAGR of 7.8% from 2020 to 2025, according to a recent analysis by Grand View Research, which estimates that it will be worth $1.3 trillion by 2025.
The report highlights the importance of technology to businesses of all sizes and the rising demand for IT services.
In addition, MarketsandMarkets predicts that the worldwide demand for legal services will amount to $959.3 billion by 2024, expanding at a compound annual growth rate of 4.7%.
This paper emphasizes the value of legal services in guiding firms through the maze of laws and regulations.
Why do companies turn to Professional Services?
Professional services can provide businesses with a level of skill and specific knowledge that may not be available in-house.
By outsourcing specific tasks, businesses can employ the expertise and resources of professional service providers, allowing them to focus on their core business activities.
● Project management services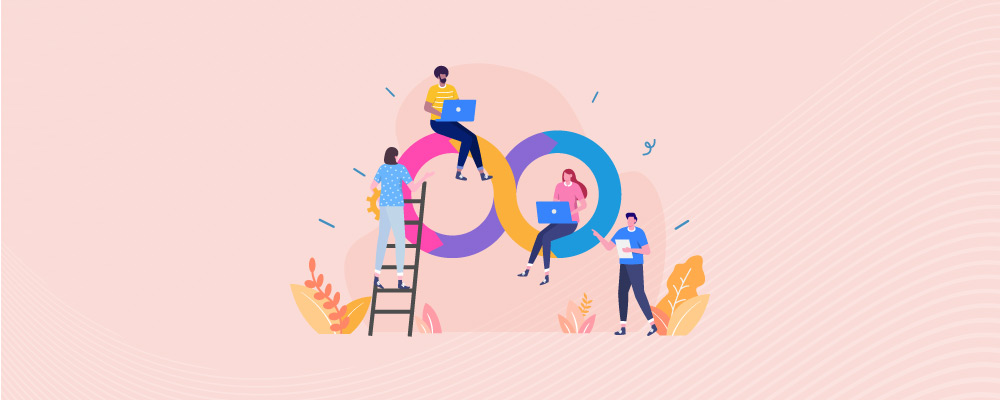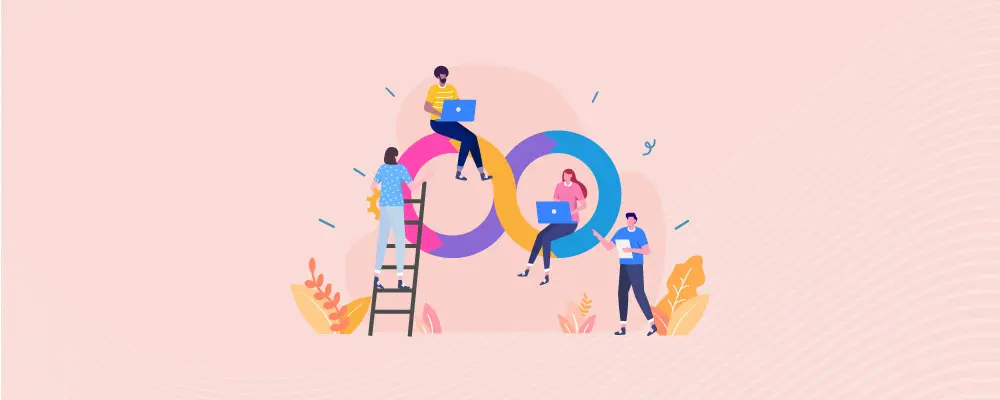 Effective project management is essential to the success of any endeavor.
Professional project management firms can furnish a hodgepodge of services, such as project planning, scheduling, resource allocation, risk management, and project supervision, to assist businesses in completing projects on time, within budget, and with enhanced overall differentia.
● Legal services
Businesses must negotiate a complicated legal landscape to comply with applicable laws and regulations.
Professional law companies may assist businesses in comprehending these prerequisites, resolving legal issues, and protecting their intellectual property rights through the provision of legal services.
● Accounting services
Financial reporting and accounting are essential corporate tasks.
A firm that specializes in accounting can offer services such as tax planning and preparation, financial statement practice, bookkeeping, and accounting system setup and backing to assist businesses in improving their financial operations, making knowledgeable business decisions, and avoiding legal and financial risks.
Types of Professional Services
The services sector is diverse, with many different sorts of businesses providing valuable knowledge and skills that can be used to improve a client's internal processes.
Consider some prevalent categories of professionals in the field.
● Information Technology Support
Tech difficulties can have a major impact on a company's ability to function normally.
A professional IT support company may be a more cost-effective option than keeping an in-house IT department open, especially for smaller businesses.
Some examples of the many tasks that fall under the umbrella of "IT support" are the installation of new software, troubleshooting and fixing of existing software, the configuration of APIs, the assistance of end users, and the updating of systems and applications.
Also, businesses can boost their productivity and introduce automation into their operations by consulting with IT service providers.
● Programming and Web Development
Building a user-friendly website is essential for drawing in new business.
This is why many businesses invest in software and web development services: to create a user-friendly and efficient online presence.
In most cases, these services aim to make the website more in line with the company's brand, enhance the user experience, and boost conversions.
Coding, website structure design, design creation, SaaS product implementation, application maintenance, software testing, and similar services may be provided.
● Promotional Use of Social Media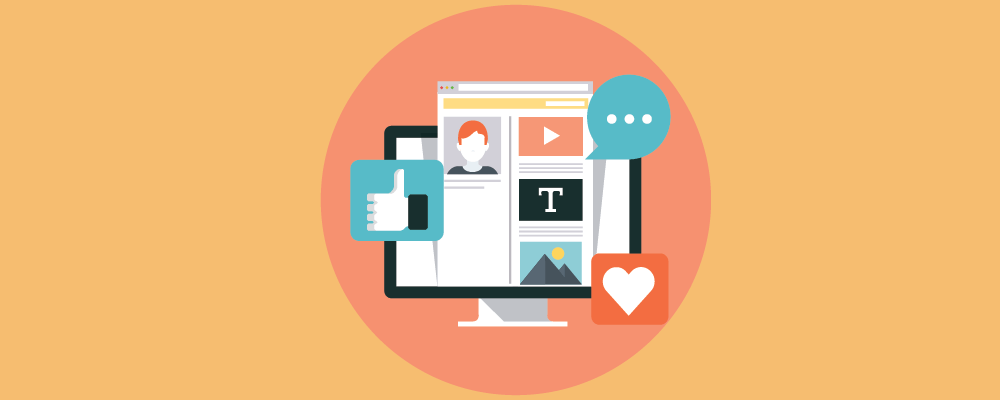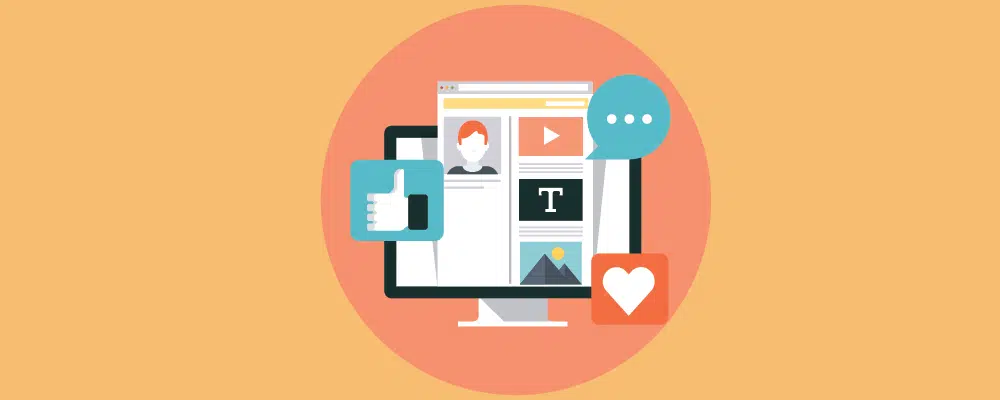 Services in the broad category of "marketing" are widely available from professionals.
Although social media is increasingly focused, it is still an integral part of many companies' digital marketing plans.
Companies can hire marketing and social media firms to take care of things like brand page maintenance, content creation, and account monitoring, content marketing strategy implementation, PR press release distribution, ad design and placement, and ad procurement.
● Accounting and Finance
For decades, businesses have relied on financial and accounting professionals, and their importance only seems to grow.
There is a common assumption among businesses that these crucial tasks are best left in the hands of experts to reduce the risk of error and the expense it entails.
Finance and accounting firms offer a wide variety of services, including tax preparation, wealth management consulting, financial plan development, investment portfolio management, and financial analysis.
One of the many difficulties that finance and accounting businesses are prepared to deal with is the intricacy of keeping up with ever-changing tax legislation.
● Legal Services
Since even a little breach of the law can have far-reaching effects, legal representation is essential for businesses.
By contracting with outside law firms, businesses may make sure their activities follow all applicable laws and stay out of trouble.
Businesses may need legal help with a wide variety of concerns, including setting up the company's structure, handling copyrights and patents, counseling on employee-related matters, and defending against lawsuits filed by suppliers, customers, or former workers.
Hiring a lawyer to help with these responsibilities can help a company run more smoothly and avoid unnecessary legal difficulties.
Having this worry taken care of can free up a business owner's time and energy to concentrate on the company's future success.
● Engineering Services
Companies rely heavily on professional engineering services because of the assistance they provide with product design, development, and manufacturing.
These suppliers aid businesses with product, structural, and system design thanks to their knowledge of mechanical, electrical, civil, and industrial engineering.
Design, prototyping, testing, and project management are all part of the package, allowing businesses to take charge of intricate engineering projects from beginning to end.
● Architecture and Layouts
Buildings, rooms, and outdoor areas can all benefit from the expert planning, designing, and managing of construction that is provided by firms specializing in architecture and design.
These companies not only design welcoming and aesthetically pleasing locations, but also offer advice on how to make them more sustainable and less taxing on the planet's limited resources.
These companies provide everything from initial brainstorming sessions to finished buildings to help businesses realize their dreams.
● Supply Chain and Logistics
Having a well-oiled supply chain and logistics system is essential to meeting the needs of consumers and providing them with the products and services they require.
Logistics management firms help clients plan, coordinate, and carry out the logistics of transporting goods and services by providing procurement, transportation, warehousing, and distribution solutions.
These professionals help businesses in streamlining their processes, cutting expenses, and improving productivity.
● Human Resources (HR)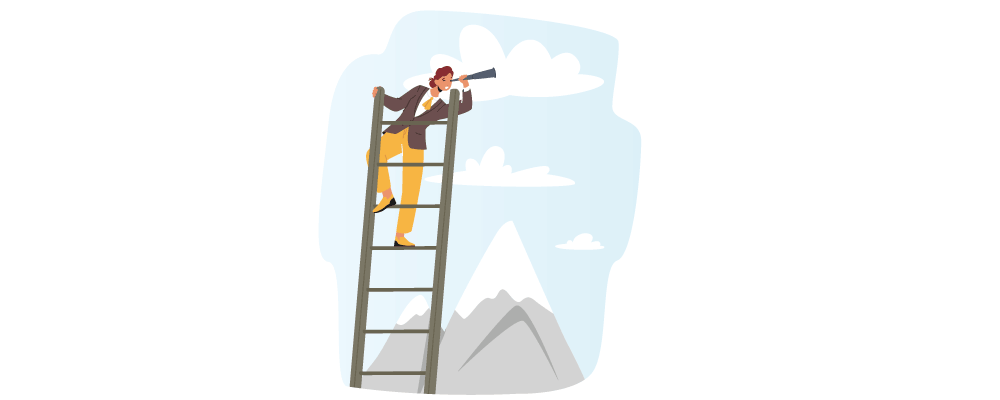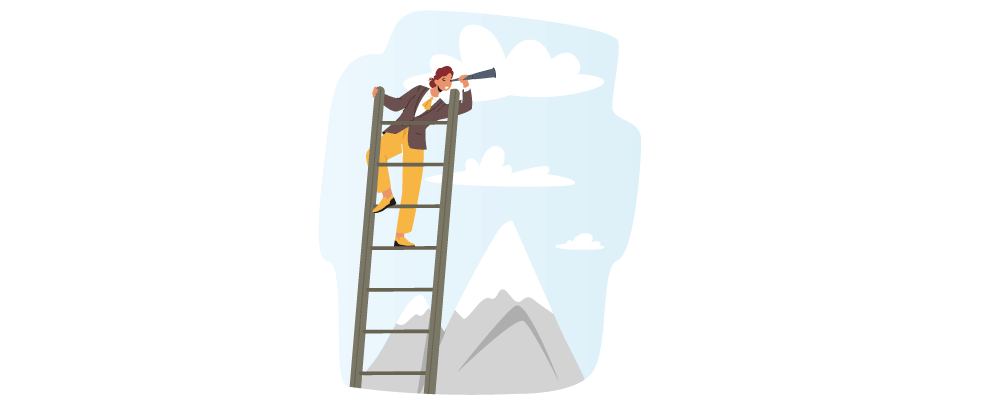 To succeed, a company needs human resources (HR) to do its job of finding and keeping talented workers, fostering positive workplace relationships, and maintaining legal compliance.
HR firms help businesses with issues like hiring new staff, allocating funds for benefits and salaries, maintaining positive relationships with workers, and improving the skills of current workers.
These professionals aid businesses in developing a competent workforce, fostering positive workplace relationships, and adhering to all applicable labor rules.
Providers in this space assist businesses in developing welcoming and encouraging workplaces for their staff.
Professional Services Challenges
Organizations providing professional services encounter the same sorts of difficulties as those in any sector of the economy.
Here, we'll examine several of the most pressing challenges they face.
● Competition
There is a lot of competition in the market for professional services because many businesses offer the same or very comparable offerings.
Therefore, it is challenging for service providers to set themselves out from the crowd.
● Calls from Customers
Customers have high standards for professional services and expect promptness, efficiency, and fair pricing.
Providers need to address these needs without sacrificing their ability to make a profit.
● Managing Employees' Skills and Potential
The success of professional services firms depends on their ability to recruit, retain, and grow elite personnel.
Recruiting and retaining top talent is difficult because of the industry's skills gap.
● Adopting New Technologies
The delivery and use of professional services are evolving due to technological advancements.
To stay competitive and meet the needs of their customers, providers must use the most advanced technology available.
● Norms and Observances
If they want to keep their permits and practice lawfully, providers of professional services must conform to stringent laws and requirements.
It can be difficult and time-consuming to keep up with the ever-evolving norms and requirements.
● Proliferation and Expansion
Managing and expanding a business' operations is a common source of stress for expanding businesses.
Tasks like balancing resources, preserving quality, and keeping the company afloat financially fall under this category.
● Retaining Clientele
Client retention is essential to the growth and profitability of professional service providers.
To keep customers coming back, service providers need to do excellent work and cultivate trusting partnerships.
● Keeping the standard high
Companies providing professional services have a responsibility to their clients to provide excellent results.
It can be difficult for a business to keep up this standard as it expands and takes on more customers.
● Balancing efficiency and personalization
Businesses that provide professional services face the challenge of meeting clients' demands for speed while yet providing the individualized care they've come to expect.
Many businesses struggle to find a happy medium between these two competing needs.
● Taking care of the client's needs
Firms providing professional services must master client anticipation of costs, schedules, and final products.
Clients' varying expectations and unplanned interruptions might make this a difficult task.
● Keeping abreast of changes in the field
New technologies, best practices, and regulations are continually being implemented in the professional services market.
To maintain their competitive edge and provide their customers with the best possible service, businesses must keep up with these changes.
Scope of Professional Services in Project Management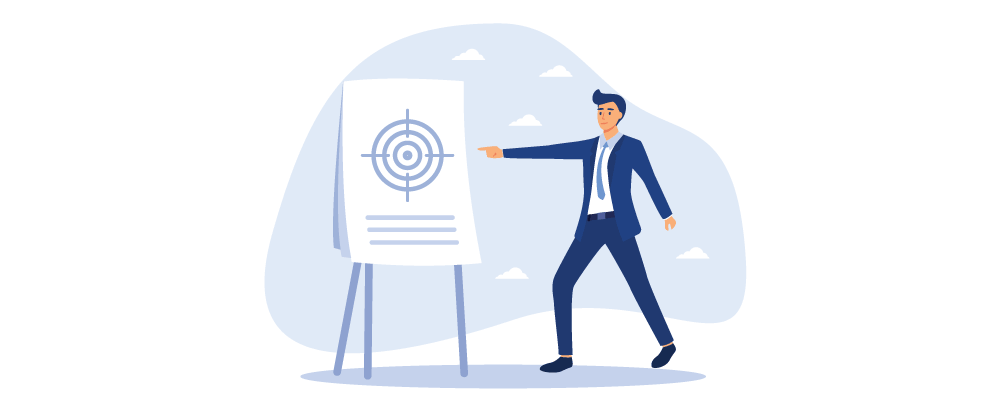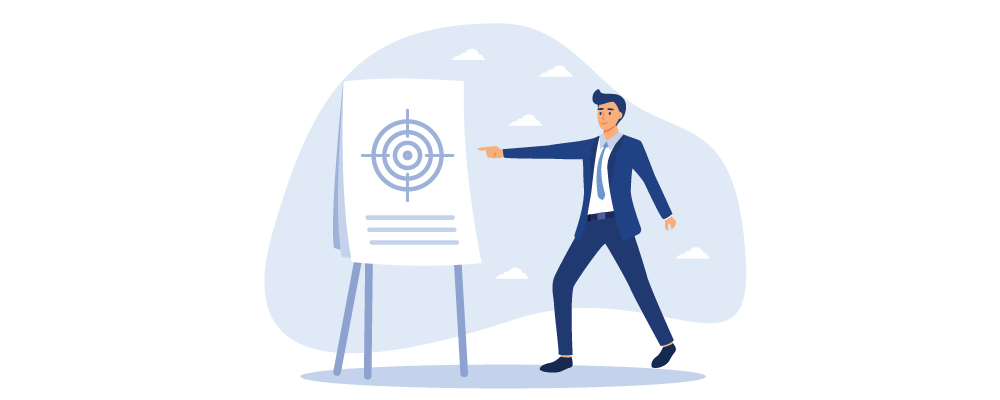 Professional services can cover a wide range of activities over the whole project's lifespan in project management.
Learn more about the primary roles that professionals play in project management below.
● Planning a project
Professional services in project management often help with things like creating comprehensive strategies.
Tasks and activities may be defined, timetables and budgets established, and resources needed to accomplish the project identified in collaboration with the project team.
In addition to ensuring that project plans are in line with organizational strategy and goals, professional services can assist with developing detailed work plans, project timetables, and resource plans.
● Risk management
These services play an integral part in project management by assisting in the mitigation of risks inherent in intricate projects.
Collaborating with the project team to identify risks, evaluate their likelihood and impact, and create plans to mitigate those risks is one way to do this.
To reduce risk exposure and boost project outcomes, professional services can be used to keep an eye on and evaluate risks at every stage of the project lifecycle.
● Keep an eye on everything and regulate:
It is possible to keep projects on track and within budget with the help of professional services that assist with monitoring and controlling project progress.
A few examples of such tracking tools are status meetings, progress reports, and other regular updates on the project's status and any problems that could affect its timely completion.
Using professional services can also aid in creating change management strategies and ensuring that adjustments are implemented methodically and uniformly.
● Communication
Professional services can play an important role in facilitating better communication amongst project participants, which is critical to the project's success.
Communication methods like email, IM, and project management software can be used in conjunction with regular status updates and meetings to achieve this goal.
Moreover, professional services may also aid you in properly communicating project progress, risks, and concerns with your stakeholders and resolving any disagreements that may arise.
● Formation of Teams
It is essential to work together as a team while managing projects in the professional services industry.
By giving direction, outlining tasks, and encouraging open lines of communication, professional services can strengthen project teams.
They can also lend a hand in making sure the project teams have the right skills and resources to do their jobs.
● Aid using technology
Project management software, enterprise resource planning (ERP) systems, and other programs can all benefit from the expert guidance offered by professional services.
Training and supporting project teams, fixing technical problems, and suggesting improvements in the use of technology are all examples of this.
● Consulting
Consulting and advice on best practices and methods in project management, as well as direction on particular concerns and obstacles, are both available from professional services.
This may involve advising on the best practices for project management, project governance, and controls, and how to measure and enhance performance.
In addition to ensuring that projects are in line with corporate goals and strategies, professional services can also offer guidance and assistance to project teams at any stage of the process.
What professional services help can nTask provide?
As a full-featured project management solution, nTask provides a wide array of options for handling professional services tasks.
By assisting with tasks such as project planning, risk management, monitoring and control, communication, team building, and technical support, nTask may help you better manage your projects and give your clients the best possible outcomes.
nTask's sub-level features further ensure that your projects are managed efficiently and successfully by helping you fine-tune your current procedures and spot any areas for growth.
Conclusion
Overall, it's clear that professional services in project management are essential to the fulfillment of projects' goals.
Organizations may ensure that their projects are well-planned, performed, and managed and that their goals are met despite any limitations, by employing the services of seasoned project managers.
Not only does this ensure the project's success, but it also helps a firm gain credibility as a reliable provider of such services. In the end, this helps in the pursuit of strategic objectives and the generation of increased revenue and profit for businesses.
Having a solid project management strategy and the appropriate professional services in place is more crucial than ever in today's dynamic business climate.