Creating an effective project plan is essential for any business or endeavor. It lays out the various tasks needed to ensure your venture is a success, as well as provides a way to track progress and measure results. Having an effective project plan can help you stay organized and on task, while also giving you a way to share your plans with colleagues or stakeholders. 
Here are 6 examples of highly effective project plans that you can use to guide your next venture. From assigning tasks to measuring results, these strategies will give you the direction and structure necessary for success.
Whether you're starting a new business or improving upon an existing process, these examples demonstrate how critical components like objectives, resources, timelines, and milestones can be used in developing an efficient project plan. 
Get inspired by these examples of successful project plans today!
What Is A Project Plan?
A project plan is an essential document for any successful project. It serves as a roadmap for the entire project, outlining the objectives, deliverables, tasks to be completed, and deadlines to be met. A good project plan includes various components such as a timeline, resources needed to complete tasks, communication strategies, risk management techniques, and quality assurance procedures.
Project plans are essential tools in order to keep projects on track and enable teams to reach their goals. They create structure by breaking down larger tasks into smaller ones while allowing leaders to focus on the most important parts of their work. Additionally, they help synchronize different members of a team so that everyone is working towards achieving the same goal at all times.
The key elements of a successful project plan include clear objectives, specific timelines, and measurable goals set out in detail in advance of beginning any work. This will ensure that adequate time is allocated for each task and remove potential delays caused by confusion or misunderstanding among stakeholders about what is expected from them and when it needs to be done. Finally, having an effective tracking system in place can help identify areas where extra resources or attention may be needed.
The Different Types Of Project Plans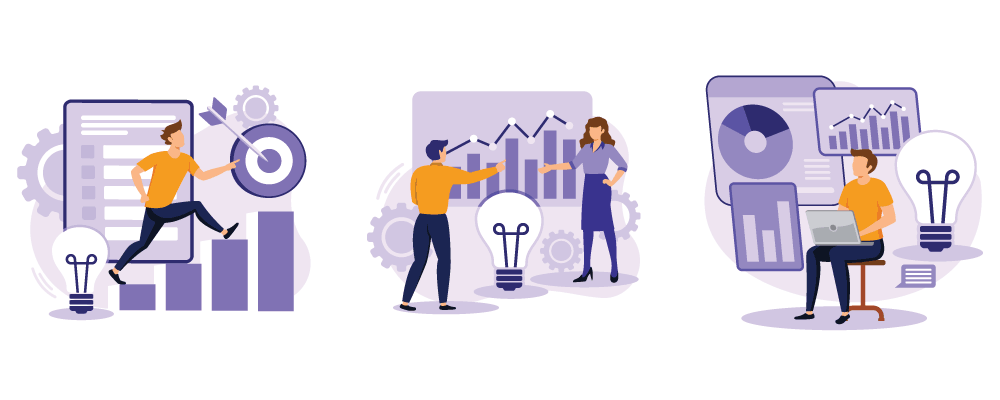 A project plan is crucial to guiding a successful project from start to finish. It's an important tool for ensuring all the steps needed for completion are accounted for, and it helps in delegating tasks among the participants. Project plans come in different shapes and sizes, depending on their scope and complexity. 
At its core, every project plan includes some form of timeline with key milestones and deliverables. The actual activities that go into developing a full-fledged project plan vary depending on the type of plan involved.
1. Basic Plan: 
As its name implies, this is the most basic type of project plan that can be created; one with very little detail or elements included in it other than the major milestones or tasks associated with the given initiative. A basic plan may often have fewer moving parts, making it faster to assemble but also more difficult to give detailed guidance as to how each task will be completed throughout the life cycle of a given initiative.
2. Detailed Plan: 
This type of project planning entails including much more minute details about each task throughout all stages of development for a particular product or service. It becomes somewhat like a checklist that sets out what needs to be accomplished day by day—or even hour by hour—in order to stay on track for timely completion.
Not only does such a detailed level of planning make sure things don't fall through the cracks when teams become overly busy but also provides guidance as to how best those tasks should be undertaken by any given resource assigned therein; especially useful when dealing with inexperienced team members who might need additional handholding along the way in order remain focused whilst contributing effectively towards whatever objective at hand they are working towards within an organization. 
3. Agile Plan: 
Agile planning involves taking many smaller initiatives at once rather than attempting one big push towards completing them all over time within predetermined parameters such as timelines etc., thus allowing concurrent progress made across multiple areas without any fear-inducing temptations deviating attention away from primary goals
Benefits Of Using Online Project Plan Apps
With so many businesses transitioning to remote work and operating in a virtual world, it can be difficult to keep track of projects. That's why online project plan apps are becoming increasingly popular. These digital tools help teams stay organized and on top of tasks, allowing them to collaborate more efficiently from any location. Here are some of the key benefits that online project plan apps can offer:
1. Improved Communication and Collaboration:
By utilizing an online project plan app, teams no longer need to rely solely on emails or chats for communication. Everyone can stay up-to-date with what is happening in real time by seeing updated notes, tasks, deadlines, and other pertinent information on the shared platform. 
2. Increased Transparency:
Because everyone on the team has access to the same information at any given time via their personal devices or computers, there is less chance for something being missed or slipped through the cracks due to miscommunication or a lack of understanding among team members who may not have been present during important meetings or conversations.
3. Enhanced Productivity:
Projects can be broken down into smaller chunks and tracked along each step so that everyone knows what needs attention right away as well as what can wait until later; this eliminates much of the guesswork around task prioritization which streamlines productivity levels significantly over extended periods of time. 
4. Reduced Costs: 
Many online project plan apps offer free trial options which make them cost-effective solutions compared to those available locally with built-in software applications that require hefty installation fees; they also often feature additional pricing tiers with various levels of features based upon need – a great way for small businesses without extra funds laying around but still looking for organization solutions within their budgets!
Top 6 Project Plan Examples on PM Apps
A good project plan provides the roadmap for a project's success by enabling teams to accurately track progress and adjust plans when needed.
The following are some examples of popular PM apps that offer various types of project plan templates: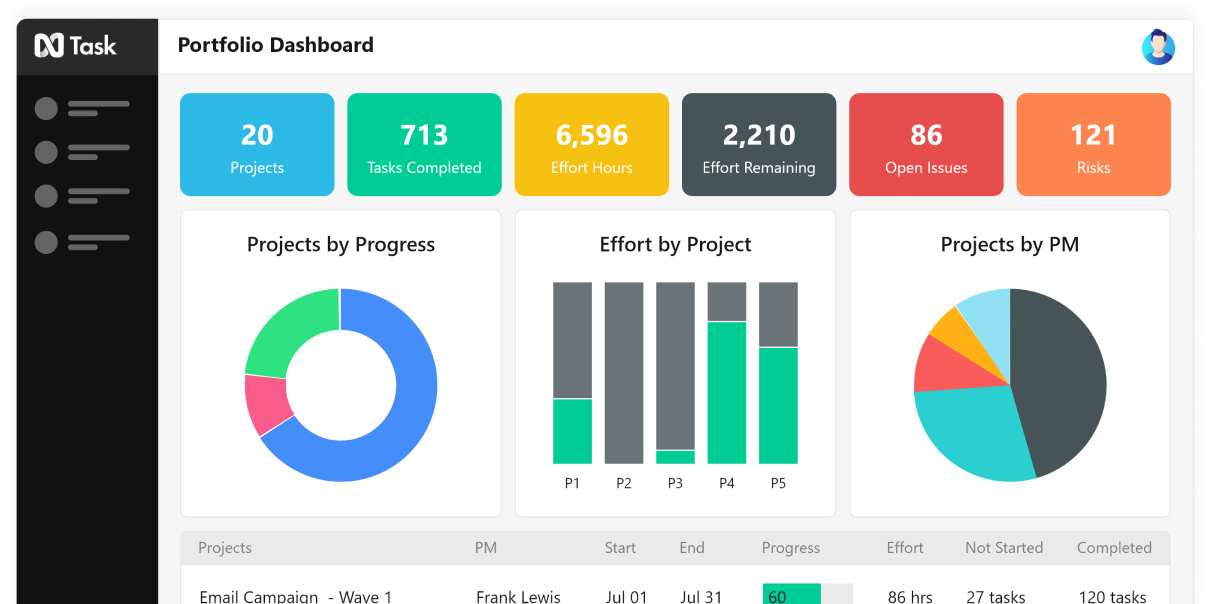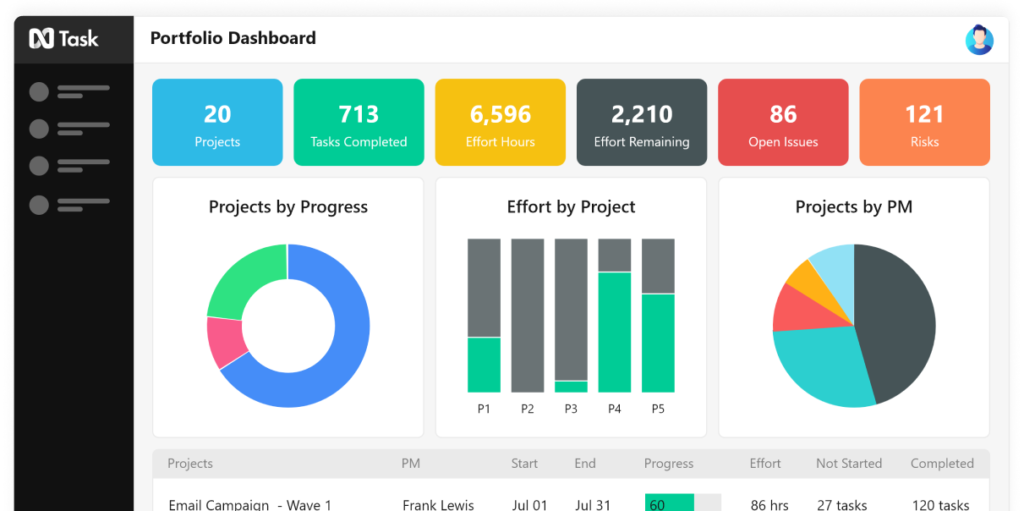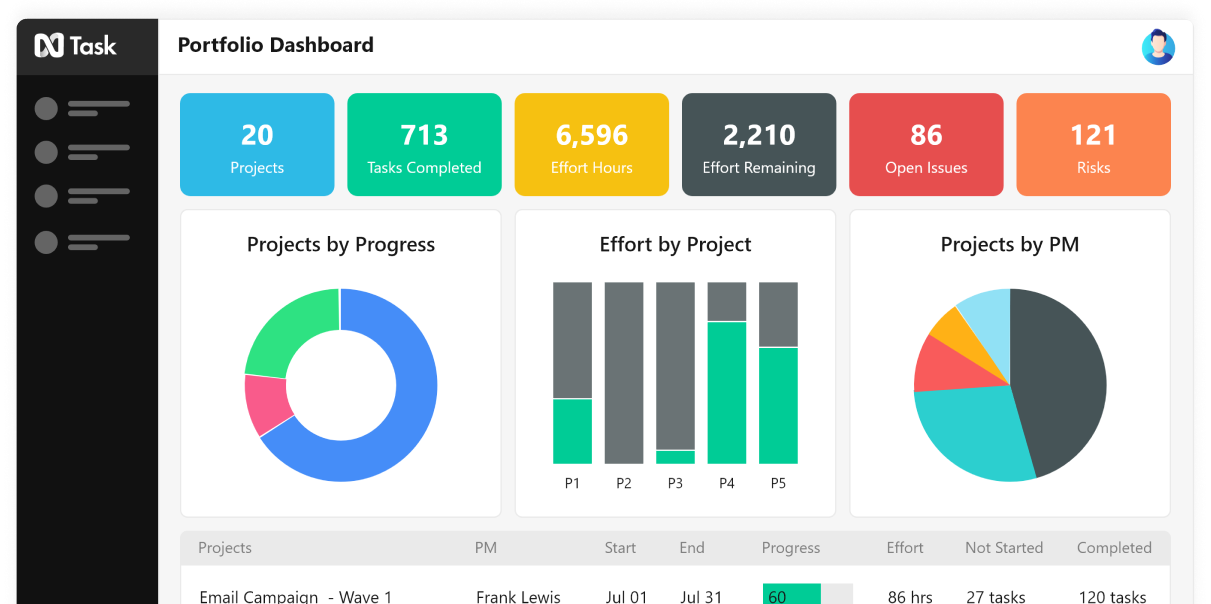 nTask connects team members via a shared dashboard where tasks are viewable by everyone involved, giving everyone an overview of what their peers are working on. With the ability to assign specific roles within each project, users can set expectations for every individual's responsibilities easily. To help ensure deadlines are met, users can create reminders as well as track progress throughout the course of each project.
One of the great features of nTask is how integrated it is with other productivity platforms like Google Calendar or Slack. This integration allows users to keep everything in one place and stay on top of any external deadlines related to their project more effectively.
Additionally, nTask offers a range of different levels that come with varying collaboration capabilities depending on which tier you select – making it easy for organizations big and small alike to use this platform effectively in their workflow processes. 
Overall, nTask provides a great way for individuals or teams to stay organized and efficient when handling complex projects – allowing them more time and energy for other areas of their business or life when needed!
Features
Easily set tasks with specific deadlines
Assign tasks to collaborators or individuals
Track task status and progress in real-time
Receive notifications when a task is updated or completed
Ability to customize task list view according to project needs
Set goals for short-term and long-term objectives associated with each task
Generate detailed reports on the progress of current tasks
Group related tasks into categories for ease of viewing
Create subtasks within larger projects
Automatically prioritize the importance of each task based on goals 
Identify resources needed to complete individual tasks
Schedule recurring or repeating tasks as needed
Delegate responsibilities among team members  
Add comments and attachments to any given task
Create and Organize
Projects In One Place!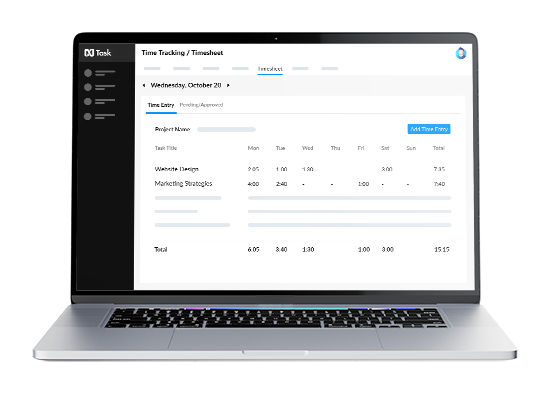 2. Nuclino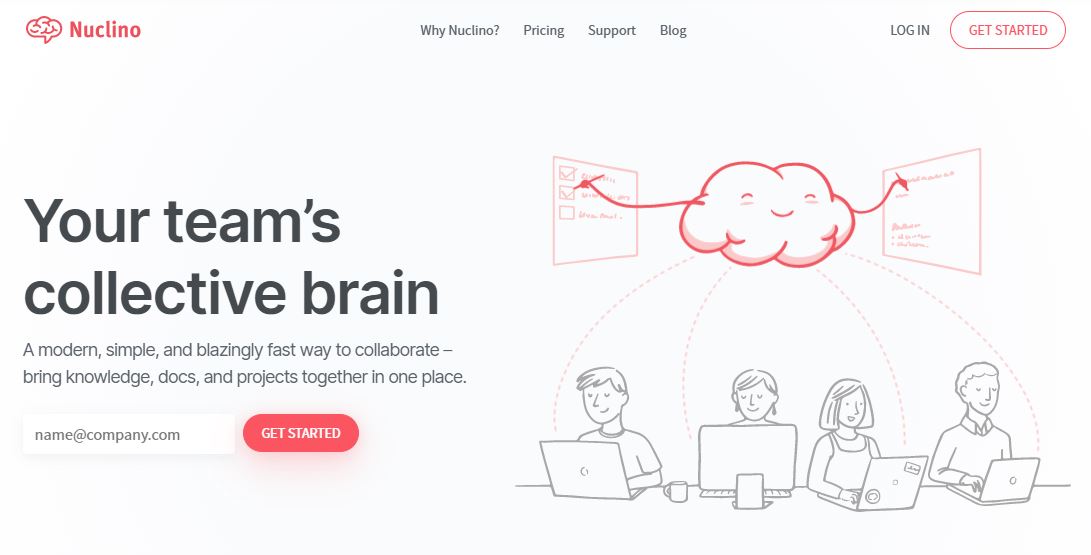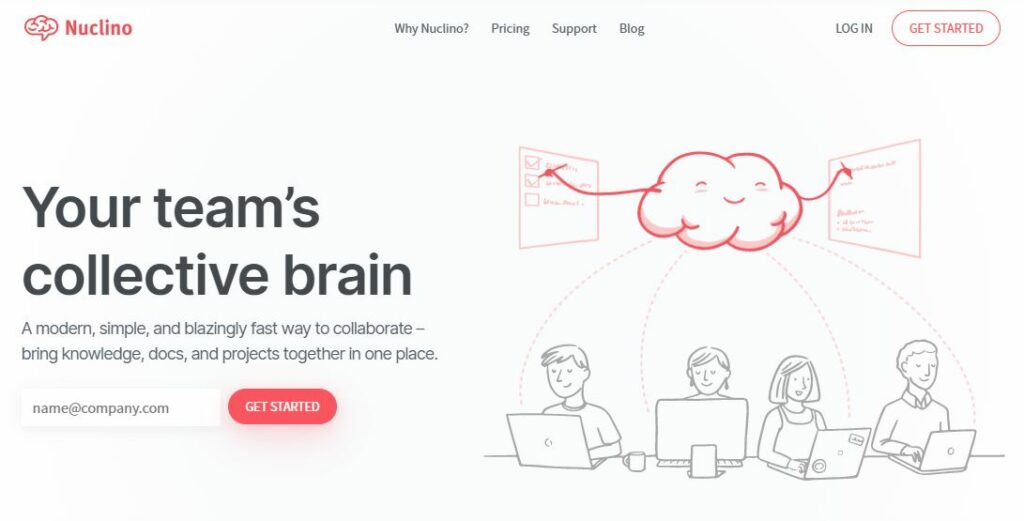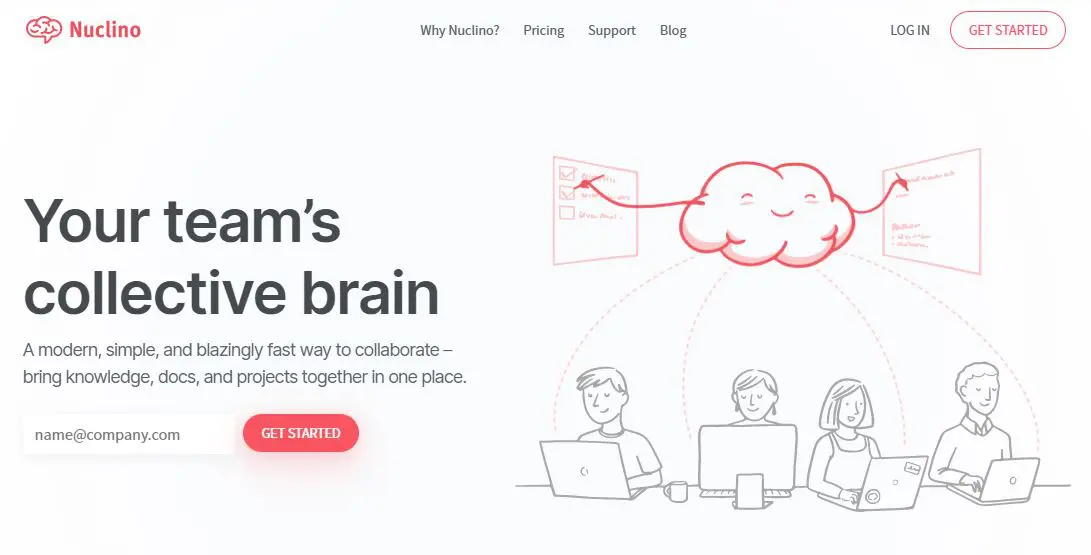 Project planning can be a difficult task, especially when multiple teams or members are involved. But with Nuclino, project planning can become much easier and more streamlined. Nuclino is a collaborative workspace where teams can come together to share ideas and information, create collaboration boards, assign tasks, track progress, and more. With its user-friendly platform and real-time updates on projects in progress, Nuclino helps streamline communication between team members so that everyone stays on the same page. 
Using Nuclino for project planning allows users to store all of their information in one place while helping keep everything organized and up-to-date. Account owners will have the ability to invite members onto projects using access groups that grant different levels of permissions for certain documents or areas within the workspace. Files can also be uploaded from different sources such as Google Drive or Dropbox directly into the workspace so that they're easy to find without having to search through multiple folders or applications. 
Features
Easy to use collaboration platform with the drag-and-drop organization of notes, tasks, and files.
Streamlined search that allows users to quickly find what they are looking for.
Ability to assign tasks and reminders and receive notifications when edits or changes are made.
Automatically organized boards that can be further customized with tags and filters. 
Real-time collaboration on documents with other team members in different locations around the world.
Secure data storage with a variety of access levels, ensuring information is only shared with the right people at the right time.
Comprehensive analytics tools provide insights into user activity on the platform.
3. Monday.com



Monday.com comes loaded with powerful features such as interactive views, automated reminders, personalized collaboration space, Gantt charts, and much more to help you stay organized throughout the entire duration of your project.
With its simple drag-and-drop interface, you can easily organize tasks while keeping track of progress in real-time; this allows you to make changes as needed without extended delays or disruption in productivity levels. You also get accurate performance reports to ensure everything is running smoothly and meets all deadlines. 
Most importantly monday.com enables multiple users to work on the same project simultaneously from anywhere around the globe thanks to secure cloud storage capabilities; this makes remote collaborations easier than ever before! It even connects directly with popular applications like Slack so everyone remains up-to-date on all project updates no matter where they are working from.
Features
Automate workflow processes with custom rules and triggers
Access project data in real-time with reports and dashboards
Manage resources and assess availability across teams
Visualize projects on interactive timeline views
Analyze progress and predict future outcomes with advanced forecasting insights
Collaborate easily through customizable conversation templates, comment threads, chat features, and more
Create streamlined workflows using automated actions for notifications, reminders, escalations, approvals & more. 
Integrate existing tools & services from over 400+ apps
4. Trello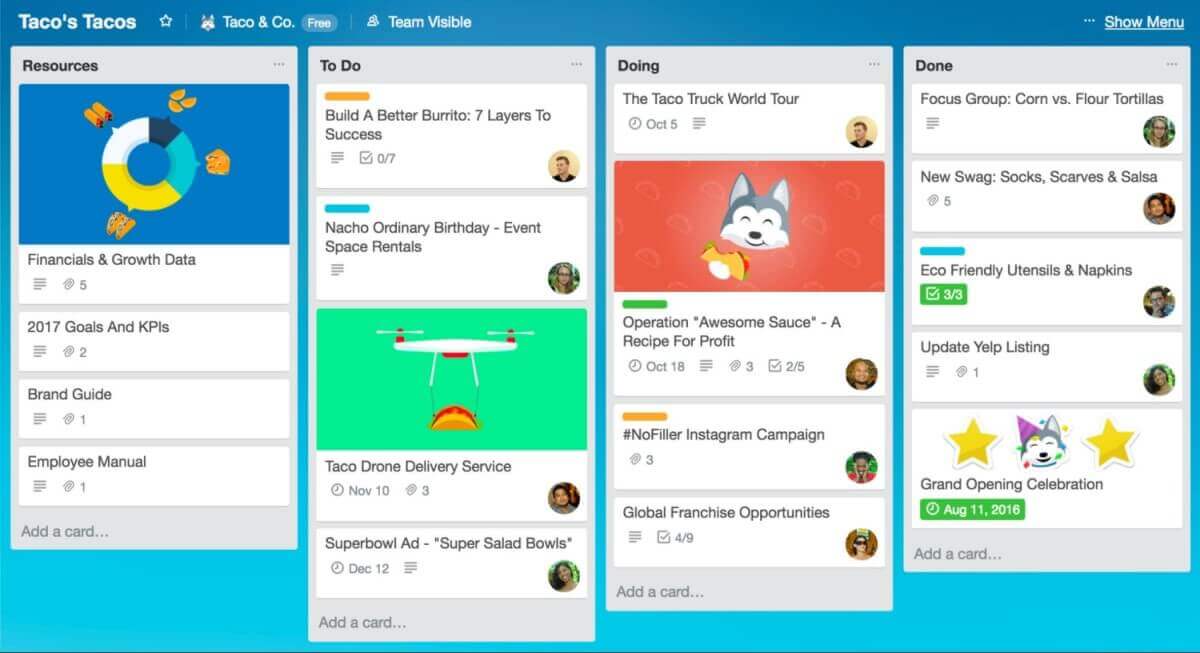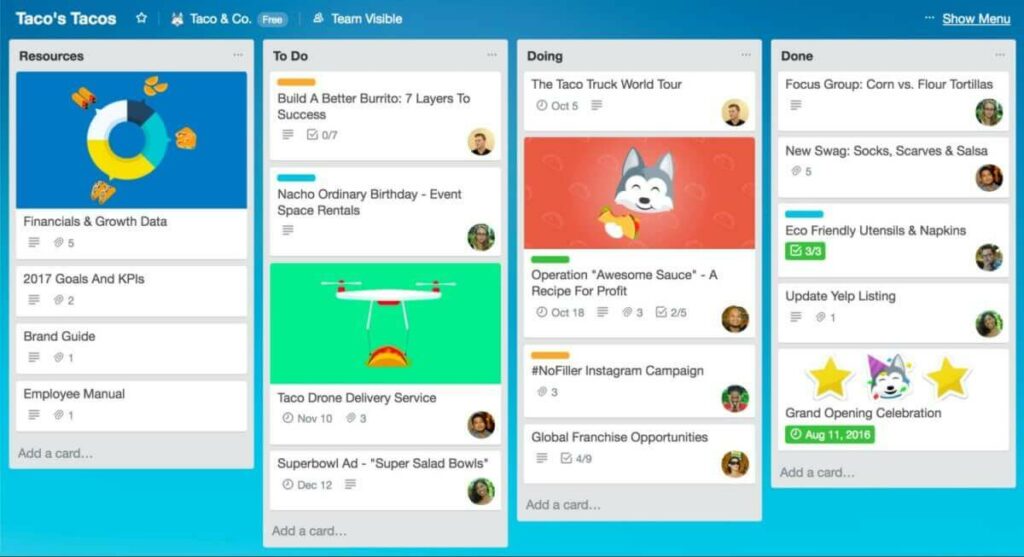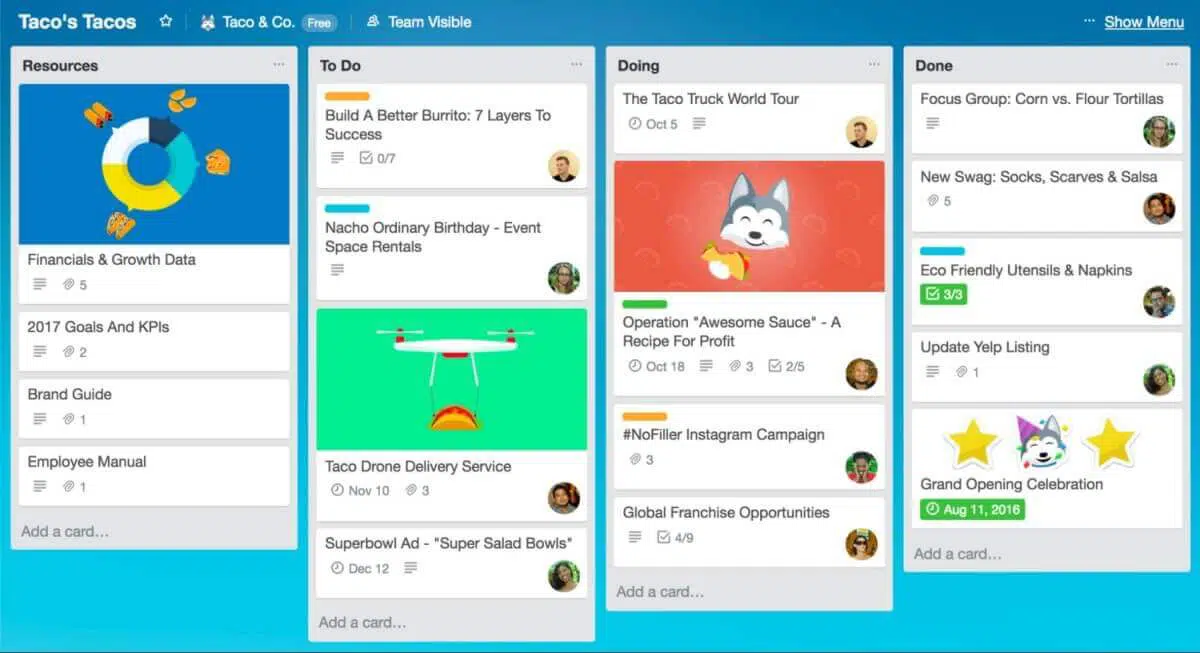 One of the most popular project management tools is Trello, which provides an intuitive platform that allows users to organize their projects in a streamlined and efficient way.
Trello makes it easy to break down complex tasks into manageable chunks and assign them to team members or individual contributors. The interface is straightforward and user-friendly, allowing for quick adjustment as project needs change over time. Additionally, support for mobile devices makes collaboration on the go simple and convenient. 
The main advantage of using Trello is its scalability—it can easily handle single-person projects as well as large-scale enterprise initiatives due to its versatility with user roles and access permissions. This means that everyone involved will have visibility into progress regardless of the size or complexity of the project at hand. 
Trello also features a variety of integrations with other popular productivity apps like Slack or Asana so users can customize their workflow according to the specific needs of their particular environment while taking advantage of all that Trello has to offer in terms of collaboration and organization capabilities.
Ultimately, using Trello when planning a project can save time by providing an organized platform that anyone involved in the process can access quickly and easily no matter where they happen to be located geographically.
Features
Create boards to organize your work and life
Generate custom cards for tasks and notes
Easily assign tasks with task lists, due dates, and comments 
Drag & drop cards, attach files, images, and videos to cards 
Utilize search to quickly locate important information
Collaborate with teammates in real-time
Set up automated notifications for when tasks are due or you're mentioned in a card
Use keyboard shortcuts for speed productivity
5. Asana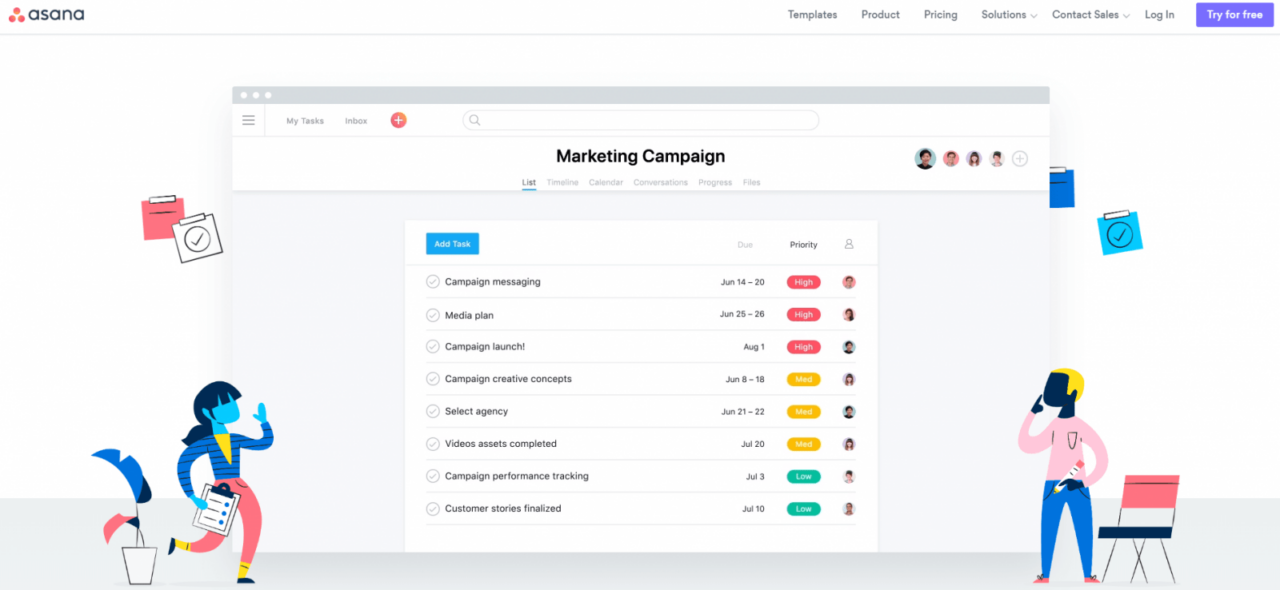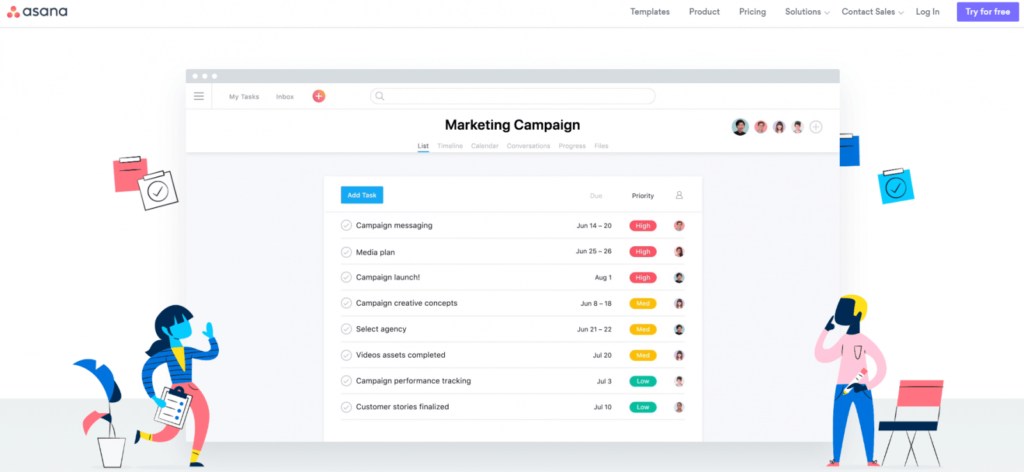 Project Planning with Asana is becoming increasingly popular among business professionals as a way to plan and manage projects of all sizes. Asana is a cloud-based project management system that allows users to easily track tasks and collaborate with other team members in real-time.
With its range of features, Asana makes it easy for teams to keep everyone on the same page and ensure that everyone has access to the latest information about each task or project.
When planning projects in Asana, users are able to set up a "workspace" where they can define their project goals, assign specific tasks to individuals on the team, add notes and comments as needed, attach relevant documents or images, create timelines for completing tasks, monitor progress at any stage of the project timeline, view reports on how well the project is progressing compared to original estimates, receive notifications when deadlines are approaching or tasks have been completed by other team members and much more.
Features:
Create and assign tasks to teams or individuals
Track deadlines, store files and add comments
Monitor the progress of projects through visual dashboards
Utilize automation for repetitive task management
Set dependencies between tasks for efficient workflows
Integrate with third-party applications, such as Slack and Dropbox
Generate a variety of customizable reports
Receive real-time updates on tasks and project activity
6. Airtable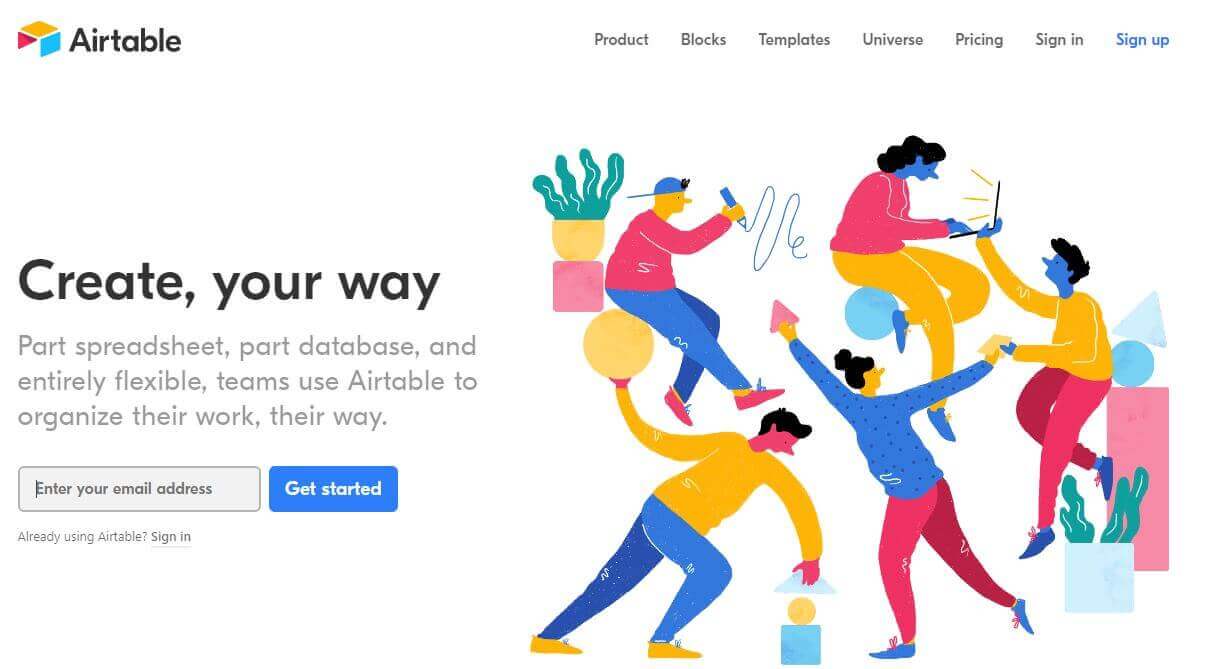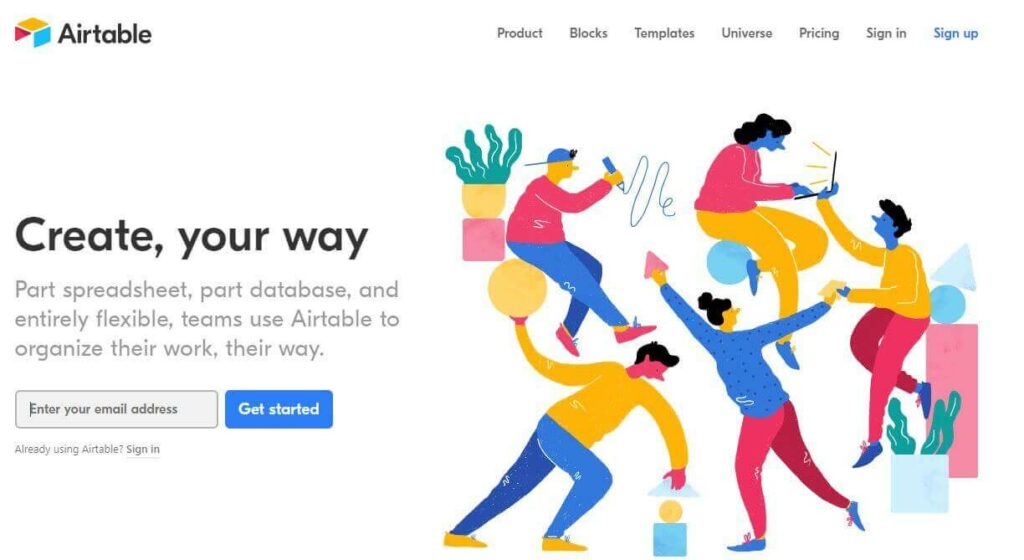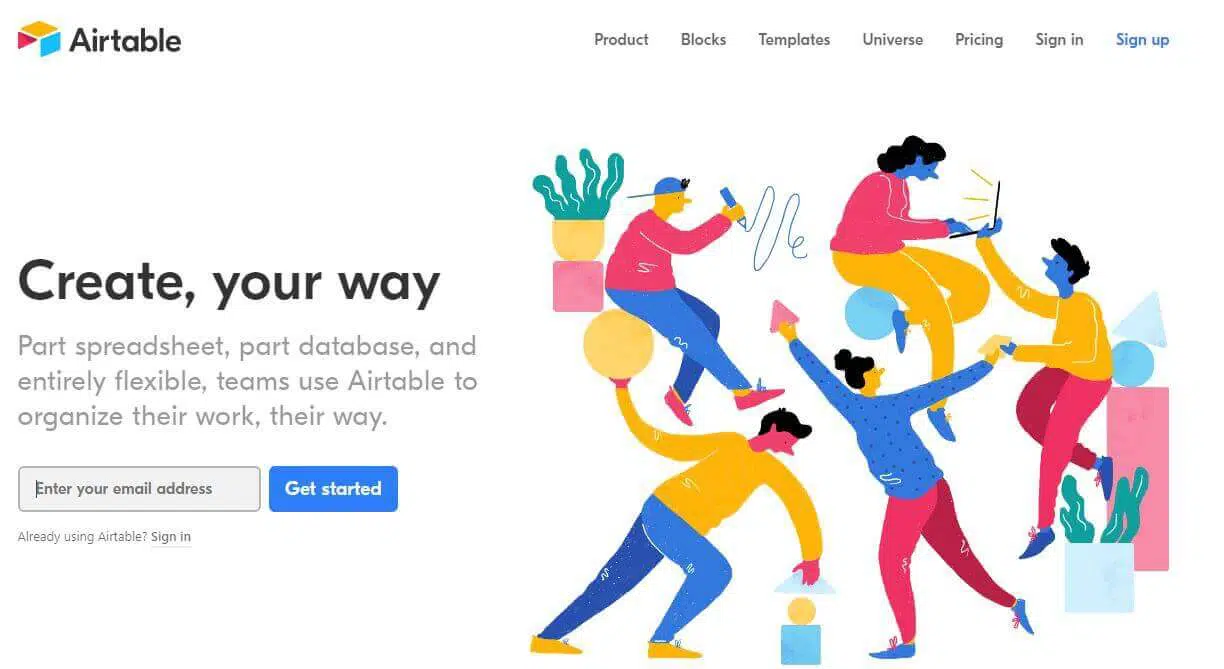 Airtable is quickly becoming one of the most popular tools for project planning due to its high level of flexibility and customizability. 
Airtable allows users to structure information with database views such as grid view, kanban view, calendar view, and more. This makes it easy to get an overall look at the status of each task or individual involved in the project without having to dig through endless spreadsheets or documents.
A wide variety of templates available can get you started quickly if you're feeling overwhelmed by where to begin organizing your project plan. Once set up, adding collaborators with specific access controls can help ensure everyone stays on top of tasks and progress towards key milestones or deadlines isn't missed. 
Airtable has built-in features like reminders that nudge individuals when they have overdue items or upcoming tasks that need their attention—minimizing delays throughout the project timeline and ensuring nothing slips through the cracks due to busy schedules.
The detailed audit log feature keeps track of all changes made within your base so you can easily go back and review past versions if needed¬—providing peace of mind knowing no one's working off outdated information without permission from those responsible for managing changes over time. 
Overall, Airtable provides powerful tools for better organization when it comes to project planning which makes it easy for team members from varied backgrounds to stay on top of current goals while keeping an eye on long-term objectives down the line too!
Features:
Organize data with ease using a customizable grid-view interface
Create and track custom databases, projects, and tasks
Link related records together to create an interconnected web of information
Customize fields for any type of content including text, images, checkboxes, dropdowns lists, dates & times
Collaborate on projects with team members in real-time 
Automate workflows by setting up rules and triggers that automatically update fields based on criteria you set
Access Airtable from any device via browser or mobile app
How To Create A Project Plan?
Creating a project plan is an important step in any type of project management. It helps to ensure that all tasks related to the project are completed on time and within budget. A good project plan should include goals, objectives, timeline, resources required, risks, and issues to consider when completing the project. In this article, we'll discuss how to create an effective project plan.
1. Define Project Objectives:
The first step in creating a successful project plan is defining the objectives of your project. Consider what you hope to accomplish through the completion of your project as well as what key results need to be achieved for it to be successful.
2. Break Objectives into Tasks:
Once you have identified the goals of your projects it's time to break them down into smaller tasks that need to be completed in order for those goals can be met successfully Each task should include an estimated amount of time needed for completion as well as any resources or personnel required for its fulfillment
3. Create Milestones:
Before you start working on individual tasks it's important that you set milestones that serve as markers along your journey toward completing the entire. This can help provide clarity about what needs to be done and by when so everyone stays on track towards achieving their goals efficiently
4. Develop a Timeline:
After setting milestones you should develop a timeline that outlines when each task or activity will occur during implementation This will help keep everyone focused on meeting deadlines and staying within budget.
5 . Monitor Progress Regularly:
Once everything has been set up and timelines have been established it's important that progress is monitored regularly so adjustments can be made if necessary This includes tracking both expected delivery dates compared with actual ones Additionally, it may also involve following up with team members who are having difficulty meeting deadlines or staying within budget
6 . Evaluate Success & Lessons Learned:
At regular intervals especially at the end of each phase, it's important that all involved evaluate whether they were successful in achieving their established or not.
How To Choose The Right Project Planning App?
Choosing the best project planning app for your specific needs can be a daunting task. The wide range of apps available today can make it hard to know which one is right for you. When selecting a project planning app, there are several key factors that should be taken into consideration, such as features and cost. Here are some tips to help ensure you select the perfect app:
1) Determine Your Needs
Before beginning your search for a project planning app, take time to identify what tasks you need the tool to accomplish. Consider what type of information needs to be included in each task, how often tasks will occur, whether or not there need to be collaboration capabilities etc. Knowing exactly what you want from an app will help narrow down the field of choices significantly.
2) Understand App Features
With so many different options out there today, comparing features across various apps can seem overwhelming. Read through each product's website and take note of any unique capabilities they have that could benefit your business needs. Location-based reminders and project tracking are two popular features many businesses look for when picking an application.
3) Test Drive Different Options
Plan ahead and give yourself ample time before making a decision on which application works best for your company by taking advantage of free trial periods or product demos offered by most businesses nowadays. This allows users to get familiar with their potential new digital helper before making their purchase final and ensures satisfaction even after investing money into it.
4) Research Price & Payment Plans
After considering all possible options based on functionality & user reviews, make sure you do your due diligence research regarding pricing plans available from each vendor. Also important is understanding renewal policy information as well as customer service history in order to ensure long-term satisfaction with whomever's services you decide to use.
By following these steps prior to committing to purchasing any project planning software, customers can rest assured knowing their decision was made intelligently and confidently ensuring great success rates
How To Create A Project Plan Using nTask?
Creating a project plan is essential for any successful business. A project plan not only helps you keep track of tasks, deadlines, and resources but also gives direction to the entire team so that everyone knows what needs to be accomplished for a specific goal.
nTask is an online task management tool that can help you create and manage your project plans. Here's how you can use it for creating an effective project plan: 
Step 1: Sign up or log in to nTask from the website or their mobile apps (iOS/Android). Once logged in, click on Projects in the left menu bar which will open up the list of projects already created within nTask. 
Step 2: If this is your first time using nTask, then you will need to create a new project by clicking on 'Create Project' located at the top right corner of the page. Fill out all necessary details like title, description, team members (if any), etc., before hitting the save button. Alternatively, if there are already existing projects in nTask then hit 'New Task" located on the top right-hand side which would add more tasks to respective projects selected from the drop-down list option given below it. 
Step 3: Now that you have your projects set up with the necessary details it's time to start adding tasks to each one as per requirement. To do this simply select Add Task button at the bottom left corner and fill out relevant information like Title, Description, Deadline info, Assignees if applicable, etc. You may even tag people related to the same task such as reviewer tags for the review process afterward.
Step 4: After creating some tasks it's time now to add them to their respective columns under the Kanban layout. For instance, if the current task adds value towards the completion of Goal A then it should be moved under the column named 'Goal Completed' while the rest under the name 'To Do'.
FAQs
How do I write a project plan?
To write an effective project plan, you should start by clearly defining the scope of your project. Once you have identified what your project will focus on, determine its timeline and how long each task may take to complete. Identify any resources or materials needed for the completion of each task as well, such as staff members or equipment. Furthermore, think about possible risks associated with each step of the process and create contingency plans if something goes wrong. Finally, consider assigning costs to different sections or tasks so that you can keep track of expenses over time.
What are the 4 main parts of a project plan?
The four main parts of a project plan include Planning, Execution, Monitoring/Control, and Closure.
1. Planning involves defining the project goals and objectives, determining the necessary resources to complete the project, creating a schedule with tasks and milestones to track progress, and developing risk management strategies. 
2. Execution is where the actual work takes place based on the outlined plan. This includes executing tasks in accordance with previously established guidelines and procedures while adhering to quality standards. 
3. Monitoring/Control involves assessing changes or deviations from plans or objectives along with reporting any issues which could lead to further delays or increased costs for the completion of the project.
4. Closure entails wrapping up all activities associated with completing a project such as archiving documents associated with it, conducting post-project reviews, updating team members on how activities were completed against plans/objectives, etc., as well as confirming that applicable deliverables have been accurately met by all involved parties.
What is a project plan format?
The format of a project plan can vary depending on factors such as team size or scope of work; however, most standard plans include:
1. A Project Overview – including purpose/objectives & major milestones 
2. Roles & Responsibilities – including individual responsibilities & timeline expectations 
3. Scope Statement– detailing specific requirements & deliverables 
4. Risk Assessment – documenting potential risks that could affect quality or timeline 
5. Quality Assurance Plan – procedure outlining how quality will be maintained throughout the development 
6. Communication Plan – processes defining interaction between stakeholders during different phases of the project  
7. Financial Plan – estimating costs associated with resources & materials needed to complete the project
Conclusion
In conclusion, these 6 examples of highly effective project plans show the importance of a well-thought-out plan in order to guide any venture. Each plan provided unique insights into ways to develop clear goals and objectives, assign tasks with deadlines and keep stakeholders informed throughout the progress. Good planning is key to achieving successful results which is why it's important that teams leverage proven strategies when creating their own project plans.