The beautiful thing about human evolution is that after every few years, we come up with better ways of doing things. The project management system is one of the gifts of this evolution.
Before we start, I feel obligated to clarify that the concept of the project management system is not limited to managing projects at the workplace only. You can apply the idea behind the project management system when you're planning a vacation or managing your team.
To really know about the project management system, we must start from the beginning:
A Brief History of Project Management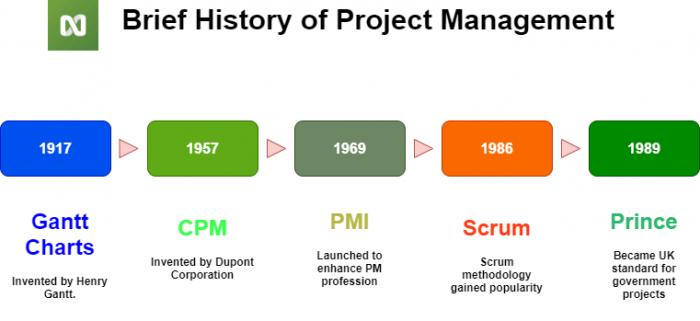 If you are not new to project management, here's a pro tip for you: This era calls for the use of best project management software to gain a competitive advantage. Try nTask to take project management at your company to another level.
Coming back to the topic, I know most of you might think it's a rather new concept. But it's been around humanity for quite some time now.
Think about it, the great historical structures like the Pyramids of Giza or The Great Wall of China could not have completed without proper planning. There had to be timelines, budget, task delegation – in short everything we do in project management.
As time went by, the management system saw improvements and additions. The most notable are Henry Gantt's Gantt charts and the critical path method by Dupont Corporation. Both of these were introduced decades ago but are still in use.
The project management field saw standardized methods and a center of knowledge in the form of The Project Management Institute (PMI) in 1969.
Back in 2016, PMI decided to up the game by introducing the Talent Triangle. This required the project managers to act more like mini-CEOs and improve their capabilities.
In addition to being excellent project managers, they are now required to demonstrate adequate knowledge of business systems, customer relations, emotional intelligence, and tactical thinking.
What is a Project Management System?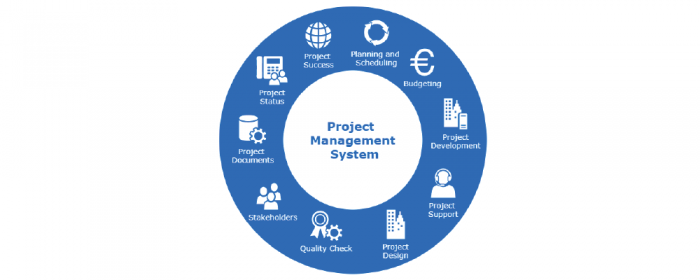 We are all set to know what project management system is.
Let's start with the first word of the term; project. A project is simply any work that has a start, finish, and produces output or deliverables.
Going by this definition, project management means to plan, monitor, and control a project. Terms like risk management, scheduling, task management, etc. all come under the project management system.
Next, the person who is responsible to carry out the whole project is called the project manager. He has a team called the project team and they work collectively to achieve a common goal.
Therefore, the project management system is all the tools that help you to complete various tasks and activities of a project. By activities we mean:
Project scheduling
Task management
Budgeting
Cost control
Risk management
Developing team coordination and collaboration
Project report creation
As we live in the digital age, a project management software is used to assist and simplify the workflow of the project team. There are hundreds of tools for you to choose from.
I have already mentioned one of the best PM solutions; nTask.
An important thing to mention here is that 'project management system' has two meanings; first are the tools and software used to assist in the execution of a project. The second is the overall project management principles and characteristics.
Bonus: Since we cater to all types of readers, we have provided details on both in this write-up.
We are going to cover the overall project management system first i.e. the things that makeup Project Management.
Project Management Methodologies
There a quite a few methodologies for completing a project. It would be a waste of time to get through them all.
We have rounded up the most popular one for you:
1. Waterfall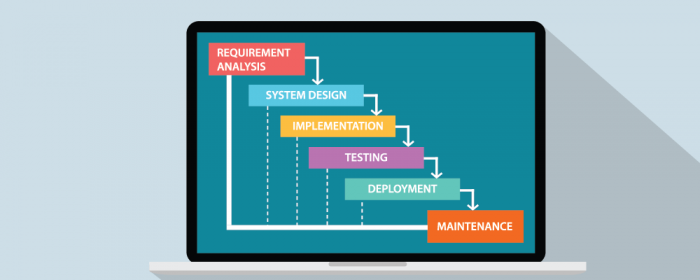 As the name implies, it's more of a one-way approach towards project management. If you don't require or expect frequent changes to a task or activity after completion, this model works best for you.
Waterfall is like a classic method of doing things.
However, if you are not clear about everything in a project like deadlines, resources availability, etc., its best to steer clear from this method.
2. Lean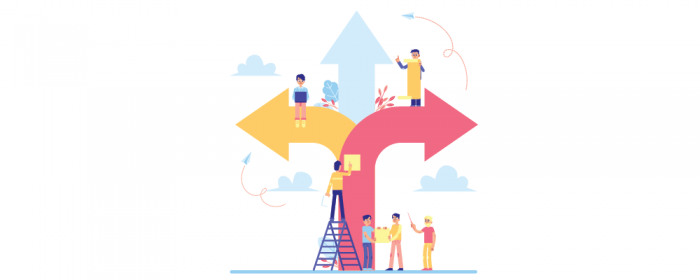 It's a contemporary approach to project management. The concept of lean working was made famous by Japanese workers.
Lean tends to bring end-users early in the product development stages to get feedback and then move accordingly.
The basic logic behind this is to reduce waste and provide consumer-centric products/services.
It encourages work on one project and one task within a project, at a single time. Lean methodology saves time, cost, and reduces errors.
3. Agile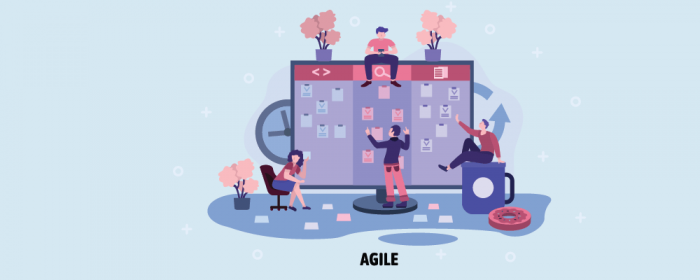 Agile is the most widely used methodology in the business world. Ever since its introduction in the market, users are falling in love with its working.
It was originally thought to be good for software projects because of its iterative working because the software requires constant bug fixing by revisiting particular tasks.
Agile methodology focuses on realistic goals for Work in Process. Plus, the repetitive improvements to each task ensures perfection in the end result.
It is currently the thing in project management.
The Project Management Life Cycle
There is a total of 4 lifecycle stages of a regular project:
1. Initiation
It's the stage when the idea of a project is born. A document called the Project Charter is developed which lays down why the project is being undertaken and what it hopes to achieve.
2. Planning
This is the most vital stage of the project. It's where you plan how to execute a project by breaking down the tasks into further subtasks and delegate each task to people.
You develop a roadmap for the project. You set expectations and make estimates about deadlines, output, and resources.
If you nail this, you are pretty much on your way to success.
3. Executing
This is where things go down. Things look different on paper and in reality. Your job, as a project manager, is to go against this statement.
In other words, you must achieve what you have planned. It is only possible if you follow the plan accurately.
Many project teams fail at this stage. Make sure yours is not one of them.
4. Closing
At the closing stage, you finish the deliverables, get feedback, and most importantly, learn from the progress.
You also go back and implement any changes/improvements required by the customer or end-user.
To properly finish off a project there needs to be certain documentation that has to be done. Furthermore, you must note down the good and the bad parts of the project journey. This will help you in future projects.
Project Management Roles
There are plenty of individuals involved in a project; regardless of its size and scope. The most noteworthy are:
1. Project Sponsor
This is the person who came up with the idea of the project. That means they will be accountable for its outcome and will enjoy its benefits too.
2. Project Manager
This is the person responsible for leading the team and organizing the work. In more formal, structured organizations and on larger, more complex projects, the project manager is usually certified.
He is the most backbone of a project. Normally a certified professional, project managers are responsible to manage the project team. Organize the work and look after the execution of the project.
A good project manager massively increases the possibility of success of a project.
3. Team Member
This is a person tasked with completing a part of the project. Team members are skilled professionals, who work to contribute to the project objective.
4. Stakeholders
Anyone related to the project (directly or indirectly) is the stakeholder of that project. It usually includes any agency, organization, or individuals like customers, employees, etc.
It is exigent for the project manager to keep the stakeholders updated on the progress of the project.
As every stakeholder has its own 'stake' in the project, their feedback and suggestions become important to the project team.
5. Clients
This is a group or a person for whom the project or a key component of the project is delivered.
The client may be an individual or an organization that gets the deliverables of the project. Projects are designed to fit the clients' needs and requirements.
So, it is better to incorporate their feedback into your workflow as you go through the project lifecycle.
Why Use a Project Management system?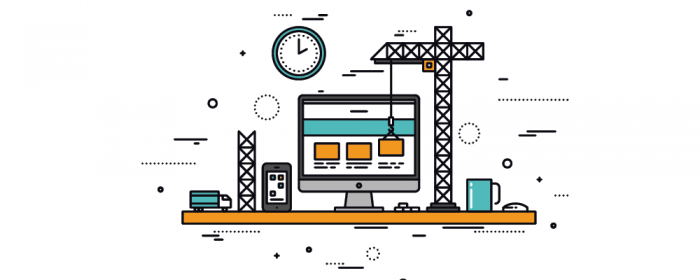 In one word, the answer would be: Automation.
The fast-paced world does not have time for manual operations anymore. It is a never-ending race out there. If your company slows down, it will be hard to catch up to the competition.
Project management systems help streamline the processes of a project. Incredibly intelligent software saves time, cost, and effort to produce better, faster results.
No business today can even dream about surviving without having a powerful PM tool at their disposal.
Here's a fun thing to do; you think about all the reasons for not using a project management system and I'll try to give reasons to use one.
Let's go!
A project management system provides better visibility of the project progress. Everything can be monitored and edited in real-time by anyone connected to the project.
It ensures greater accountability. Each task can be viewed individually. PM solutions do not just show the progress of each task, but also to who it has been assigned.
The software provides a superb organization of the tasks. You can have all the relevant tasks in one place. Moreover, it allows you to assign or re-assign tasks with a single click.
Project management tools have zero possibility of error. Unless the wrong input has been given by the user. This makes the whole process error-free and increases the quality of output.
One of the biggest reasons is the ability to integrate with other apps. Cutting-edge tools allow you to have your emails, customer database, calendar, and almost everything at a single place. How convenient!
Choosing the Right Project Management System
Advancement in tech has seen hundreds of players entering the project management system game. It's nearly impossible for you to go through each software before deciding on the perfect fit
Listed below are a few things you should consider in a project management software:
Super easy to use
Collaborate easily
Delegate tasks easily
Excellent Risk management
Top-notch Resource management
Critical Path Method (CPM)/PERT
Statistical features like Gantt charts, etc.
Third-party app integrations
Agile workflow system
Using boards to manage projects (for example Kanban or Scrumban boards)
Effective time tracking
Customizable workflows
Native mobile app
Over to you!
We have done our part, now it's time to do yours.
The fact that you have gone through all there is to know about project management will help you immensely in selecting the right project management system for you.
You must know your business first. It will make things easier.
A final recommendation would be to go for a PM tool that combines the factors or productivity, affordability, and ease of use.