Program management is a critical part of any project – it ensures that everything runs smoothly and on time. To be successful as a program manager, you need to have clear goals and objectives, effective timelines, and measurable goals.
This blog discusses the top 8 program manager goals in 2023 and provides tips on how to create goals that are achievable and measurable while tracking progress and making adjustments as needed. Finally, it offers examples of how nTask has been helping project managers around the world achieve success. So if you're looking to improve your program management skills, read on!
What Are Program Manager Goals?
A program manager is a key member of any software development team. Their job is to help ensure that the projects they are working on meet the goals and objectives set by the management team.
They are responsible for the success of a software project and, as such, must be able to understand and assess the needs of their stakeholders, develop a strategy that meets those needs, and coordinate all elements of the project team to make it successful.
They manage projects from start to finish and ensure that all phases of the project run smoothly.
To accomplish their goals, a program manager typically establishes objectives and then creates milestones and deadlines based on that assessment. They also monitor progress regularly to ensure everything is proceeding according to plan. In addition, they may need to take action if things go wrong or if new opportunities arise mid-project.
Whether these goals are short-term or long-term, understanding what makes a successful program can help set attainable but challenging goals. Setting deadlines is also key – without them, they may lose focus and progress on their goals. When goal-setting, they have to make sure that they're achievable and time-bound so that they know when they've achieved them. Project managers also aim to increase productivity, develop new software features, and improve customer satisfaction.
What Are The Key Aspects Of A Successful Program Manager Goal?
Creating and achieving program manager goals is critical for success. It's important to have a clear goal that is focused and specific, while also being achievable and measurable.
There are a few key aspects of a successful program manager's goal that need to be considered in order for the goal to be successful. A successful program manager's goals are specific, achievable, relevant, and time-bound.
Specific: The goal needs to be clearly defined so everyone knows what is expected of them.
Accomplishable: The goals need to be realistic and within reach – if they are too difficult or impossible to achieve, then they will likely fall by the wayside.
Relevant: Goals must be relevant to the program in question – if they are not related enough, then they won't have much impact on the overall outcome.
Time-Bound: Deadlines must always be set and kept (even if they get pruned or stretched), otherwise progress will grind to a halt.
How To Create Achievable And Measurable Goals?
Creating and setting achievable program manager goals is one of the most important steps in achieving success as a program manager. Without goals, it's difficult to know where you are going or how close you are to your destination. And without a clear understanding of your progress, it becomes much more difficult to make informed decisions about how best to move forward.
There are several factors that should go into creating effective goal-setting processes for program managers: 
Define what success looks like. What outcomes do you want your team to achieve? Are these specific results that can be measured in some way? If not, then create milestones or objectives that will help measure the attainment of those desired outcomes.
Create timelines and resource requirements for each step along the way. Know exactly how many people will be needed on your project at any given time, as well as what skills and resources they will require (time off work, office space rental fees, software licenses, etc.). This information can be included in your goal plan or project timeline diagram).
Assign individual responsibilities and accountability within the team member ranks based on their skill set and experience level. This helps ensure everyone understands their role within the overall process while also ensuring everyone shares in the responsibilities associated with meeting milestone targets/objectives/results!
Setting Realistic Timelines For Achieving Goals
It can be tough to set timelines for achieving program manager goals, especially if you're not sure where you stand or what you need to do first. But setting realistic timelines is important if you want to achieve your objectives and meet the deadlines that have been set for you.
Here are some tips on how to go about it:
Start by writing down what you need to do in order for the project to be successful. This may include tracking progress updates, meeting deadlines, and following through with commitments made during negotiations.
Make sure that all stakeholders are aware of the timeline and understand their respective roles within it. Keep everyone informed so that they can make reasonable plans and expectations based on available resources and knowledge.
Establish milestones along the way that will help monitor progress and ensure success at each stage of the process. These should be specific, measurable objectives that can easily be compared against actual results or targets set earlier in the process.
If your timeline isn't based on facts or reality, it will be difficult to stay motivated and on track. Instead of making arbitrary deadlines that are impossible to meet, develop a timeline based on the specific tasks required in order to achieve your goal. This will help keep everything organized and make progress easier to track. 
Additionally, keeping a record of your progress (including screenshots and videos) will let others know how far along you are – and whether or not schedule adjustments may need to be made. By following these simple tips, you'll get closer each day to reaching your objectives!
Top Program Manager Goals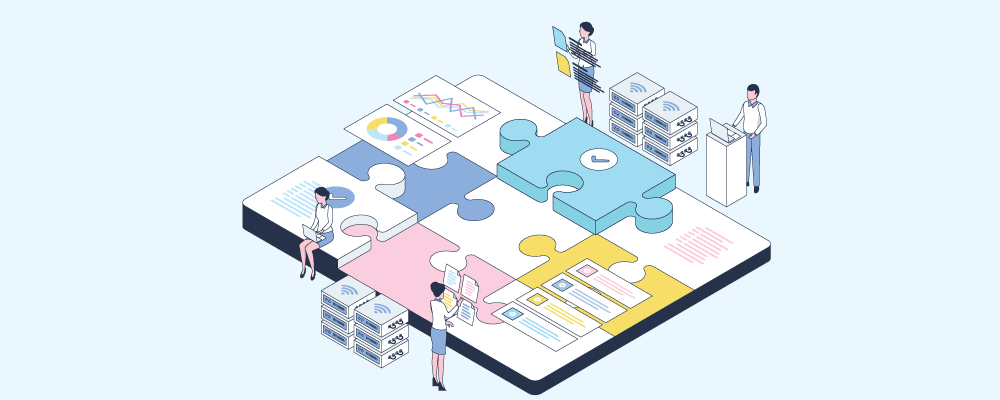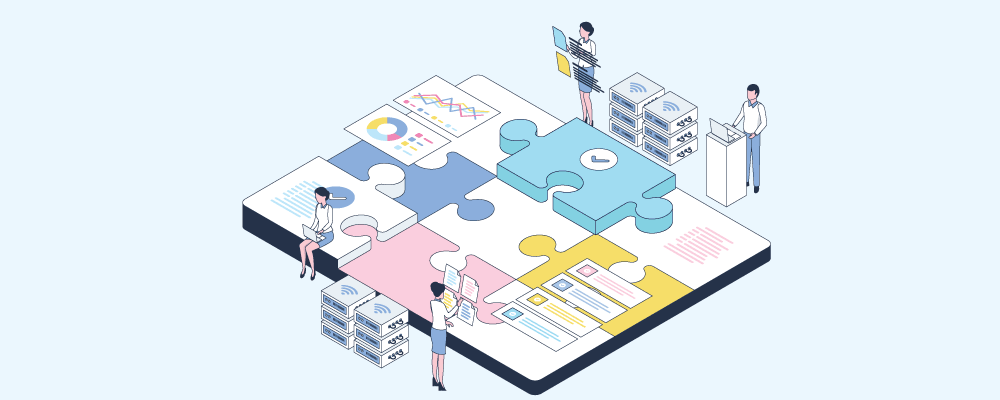 As a program manager, your job is to help an organization achieve its goals. To do this, you need to be an expert in program management practices and be able to communicate them effectively. Here are 8 program manager goals you should strive to accomplish in 2023 to improve your project management skills:
1. Upgrade Skills And Certifications, Expand PM Knowledge
As a professional manager, it is important to stay up-to-date with the latest PM trends and techniques. This way, you can provide better services to your clients and maintain an edge over your competitors. There are many ways in which you can do this – by upgrading skills and certifications, attending conferences, reading blog posts, taking on new projects, etc.
There are numerous resources available online that can help you improve your skills, including Skillshare, Udemy, Coursera, and Lynda. Not all of these programs are free (although many offer a free trial), so be sure to research each one carefully before making a decision.
Upgrading skills and certifications will help you project an image of competence as a PM. So go ahead – invest some time into improving yourself. Once you have chosen an appropriate program or course, be sure to enroll ASAP! The sooner you start learning new things, the better off you will be in terms of staying on top of industry changes and improving your PM strategy.
2. Stay Proactive To Mitigate Risks In Advance
It is important to stay proactive and mitigate risks before they become problems. By using risk assessment tools, planning, and management techniques, and staying connected with other program managers, you can significantly reduce the chances of project failures.
Making sure expenses are justified also helps in mitigating any financial setbacks that may occur during your project. Monitoring progress regularly will ensure goals are met on time – ensuring a smooth transition from concept to reality.
3. Improve Communication And Collaboration
The ability to effectively communicate and collaborate is critical for any business. By improving the flow of information, enhancing coordination and collaboration across teams, enabling better decision-making, and focusing on developing a better understanding of stakeholders' needs, businesses can achieve success in their endeavors.
But how do you improve communication and collaboration skills? There are a number of ways, some more effective than others.
Use project management software to keep track of deadlines and progress. This will help everyone stay on schedule and make sure tasks are completed on time. 
Set up regular meetings to share ideas, discuss problems, and resolve conflicts. These meetings should be informal (and possibly videotaped) so that everyone can have an accurate record of what was said and done.
Create clear guidelines for behavior in order to avoid confusion or disagreements down the line. This may include expectations for communication style, working hours, overtime eligibility, etc. Define these rules early on in the project so they are always understood by all participants.
Encourage dialogue among team members through social media channels like LinkedIn or Facebook groups. Share articles about teamwork topics, ask questions related to discussion topics, etc., so that everyone feels part of a wider community.
4. Manage Stakeholders' Expectations
Managing stakeholders' expectations is essential if you want to be a successful program manager. Stakeholders are those individuals or organizations who have an interest in or impact your company's success. They can be customers, employees, partners, or others with whom you interact regularly. When it comes to managing stakeholder expectations, there are a few important things to keep in mind:
Keep communication open and honest – Don't wait until something goes wrong before addressing concerns head-on. Address any questions or issues as soon as possible so that everyone understands what's happening and remains informed about progress. This will help reduce misunderstandings and build trust between all involved parties. 
Be clear about your objectives – Clearly articulate what you hope to achieve during negotiations, contract negotiations, meetings, etc., and be prepared to justify your position when necessary. Make sure everyone knows what they're getting themselves into before agreeing to anything; this will minimize confusion and frustration down the road. 
Communicate constantly – It's important not only to address stakeholder concerns upfront but also to keep them updated throughout the process. Respond promptly whenever someone contacts you regarding developments related to your company; doing so will show that you're taking their opinions seriously and care about meeting their needs.
To effectively manage stakeholder expectations, it is important to have a good sense of what they want and need. You then need to be able to deliver on these goals while meeting everyone's expectations. It is also necessary to stay up-to-date with the latest program management trends in order for your project manager skillset to remain up to date.
By doing so, not only will you be more successful in fulfilling stakeholder needs but you'll also foster trust and collaboration among all parties involved. Finally, create an achievable roadmap that can be tweaked as needed – ensuring that your project goals are met seamlessly
5. Achieve The Project Objectives Within The Given Constraints
Achieving project objectives within the given constraints is a difficult task, but it's one that needs to be undertaken if your business or creative project is going to be successful. Without clear and concise goals, it's impossible to know what direction to take in order for your work to be productive. Goals should be specific, measurable, achievable, relevant, and time-bound.
Once you have settled on your project objectives, it's important to develop a plan of action that will help you achieve them. This may involve creating milestones and deadlines, setting up Accountability Agreements with key team members or clients, and more.
Finally, making sure every detail is accounted for can help prevent future project failures from happening again- something everyone wants to avoid!
6. Improve Productivity And Performance
There are a number of ways in which businesses can improve productivity and performance. Here are a few simple things that you can do to improve your productivity and performance as a program manager.
Set realistic goals for yourself, and be really honest with yourself when you don't meet them. If you're working on something that's difficult but isn't really important, it will only frustrate you in the long run. Be clear about what is necessary for success, and then focus all of your energy on completing those tasks successfully.
Break down large projects into manageable steps or milestones, and schedule regular check-ins with colleagues or supervisors to ensure everyone is on track (and motivated). This also gives others an opportunity to give feedback if they notice any progress being made too slowly or too quickly!
Take Breaks And Rest Each Day – Don't feel as though you have to work nonstop every minute of the day! Eat healthy foods, get enough sleep each night, and take some time out every week to relax & recharge mentally & physically. Doing so will help refresh both your mind AND body, allowing you to come back more refreshed & focused than before!
7. Gain A Strategic Understanding Of Company Goals
It is important for program managers to have a strategic understanding of company goals. Once you have a clear picture of what you want your business to accomplish, then implementing strategies that support those objectives becomes much easier.
Once you have this understanding, it'll be much easier to identify which strategies work best for your specific situation and budget constraints. And don't forget – always keep an eye on your KPIs (key performance indicators) to make sure you're achieving the results you hoped for. 
Finally, by setting measurable objectives and tracking progress regularly, you will be able not only to reach your stated goals but exceed them as well!
8. Maximize Your Contributions
If you want to make a significant contribution to the field of program management, then it is important that you are successful in managing multiple projects. In addition, you should be an expert in applying program management principles and know how to work effectively and independently.
Most importantly, remember that success doesn't come overnight – it takes dedication and hard work over time. So make sure you're always staying organized and tracking progress using effective tools so that you can stay on track for the long haul!
Related:
Why is technical program management important for today's companies?
Tracking Progress And Making Adjustments As Needed
If you're looking to achieve success as a program manager, it's important to track progress and make adjustments as needed. By keeping track of your actions, you will be able to see which areas are working well and which ones need improvement.
Once you have a good understanding of where you stand, it is easy to make adjustments that will help you reach your goals faster. Use tools to keep everything organized, be transparent with your team, and celebrate all successes along the way – even if they're small. Be sure to identify weak areas and make adjustments – this will ensure that your program manager's goals are reached. Keep your passion for your work alive and you'll be on your way to a successful project!
Celebrating Success Along The Way!
As a program manager, it's important to stay positive and motivated throughout the journey. It's also important to set specific and achievable goals each year so that you can continue to grow and learn. Be sure to reward yourself along the way – this will help you stay focused and motivated. Don't get bogged down in day-to-day tasks, though.
Remember, nothing is impossible when you have realistic expectations and a positive mindset. Keep those heads down and work hard!
Here's How nTask Has Been Facilitating Program Managers Around The World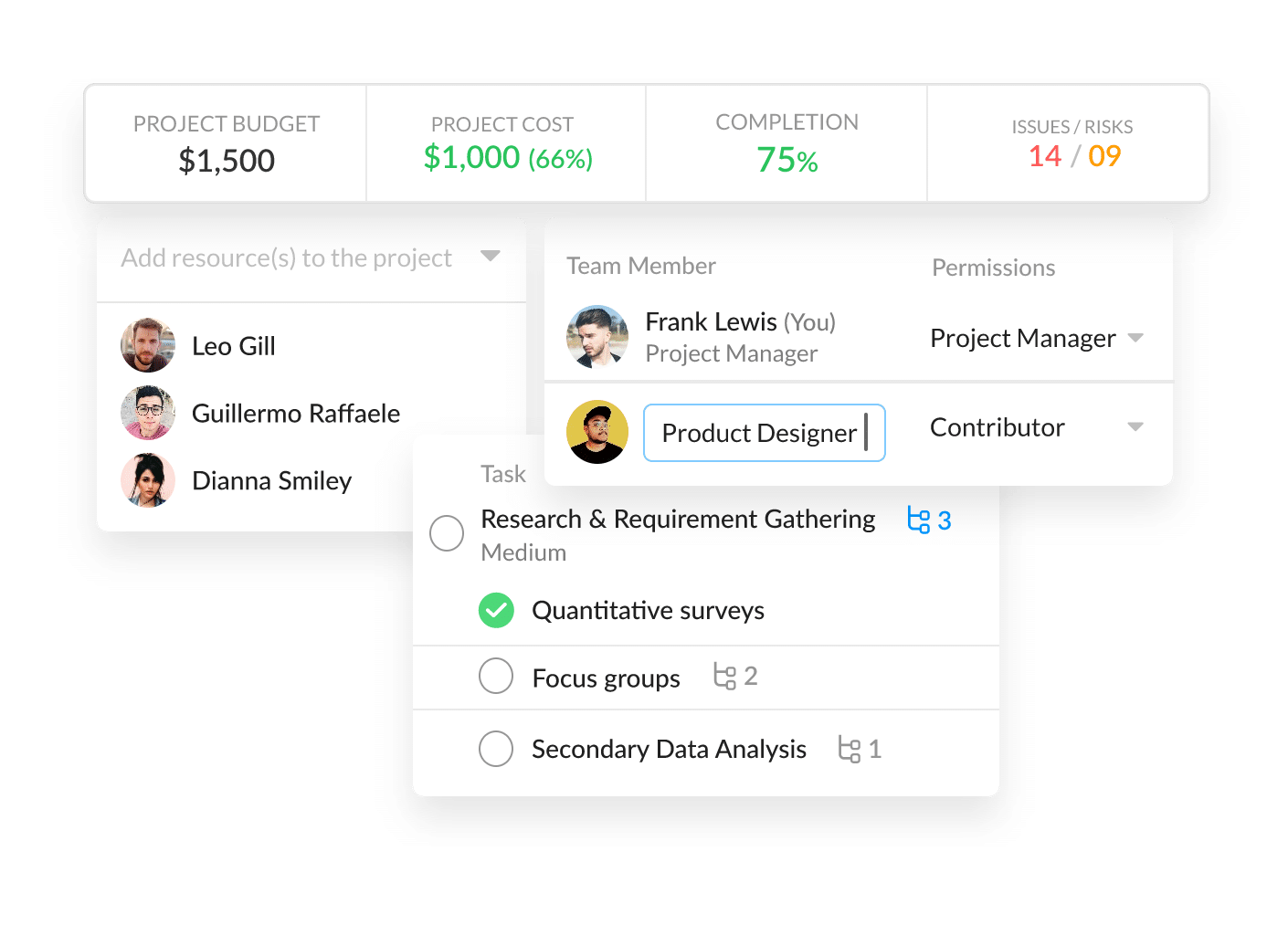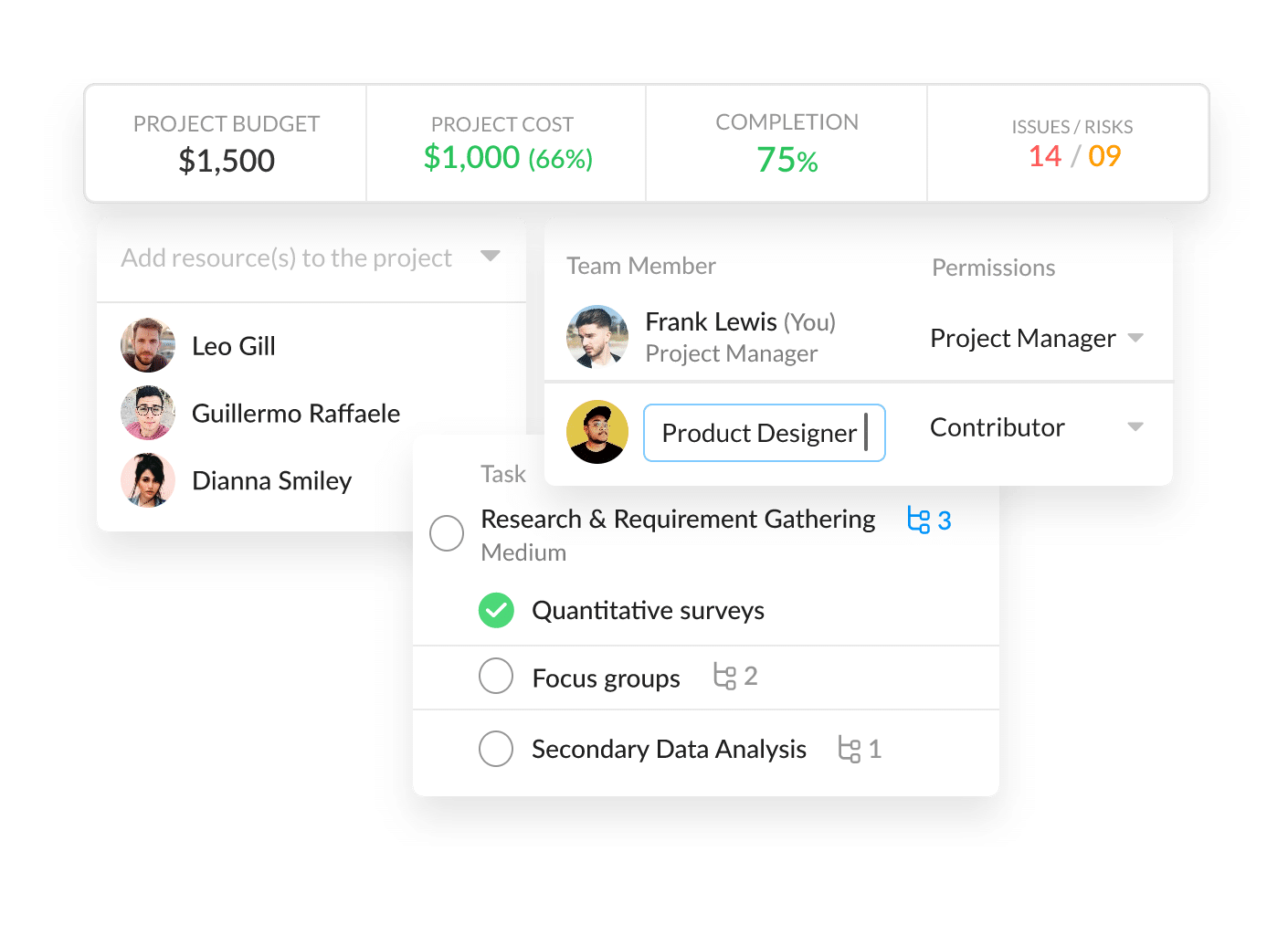 Program management can be a daunting task, but with the help of a good program manager, it can be a lot easier. That's where nTask comes in. nTask has been facilitating program managers around the world with its extensive advanced features, making it easy for them to manage their programs.
nTask's support team is available 24/7, so you can always contact them if you need assistance. nTask, with its fleet of program management solutions, makes it easy for program managers to automate processes and helps teams collaborate on projects.
Its powerful reporting capabilities make it easy to track progress and measure results across all aspects of programs. nTask provides program managers around the world with software that helps them achieve their goals efficiently and effectively.
So, if you're looking for a resource to help you achieve your goals, look no further – nTask is here to help. So why wait? Get started with nTask today and facilitate your program management goals in no time!
Conclusion
As a program manager, it's important to set goals for the year and strive to meet them. This not only ensures that your programs are successful but also allows you to grow and learn.
Make sure you allocate enough time towards each goal so that you can achieve success. Remember that there is no "perfect" solution, but striving for improvement will lead to better outcomes in the long run. 2023 is an exciting year with plenty of opportunities ahead – make sure you take advantage of them!
---
More Resources: