Have you ever thought about how certain evergreen items, like Coca-Cola, can achieve what others cannot? Having a life cycle that extends decades rather than being a one-hit wonder like other corporations that generate things that are only visible to us for a brief period of time.
Let's read about the significance of product lifecycle management and what marketers must know and understand. 
---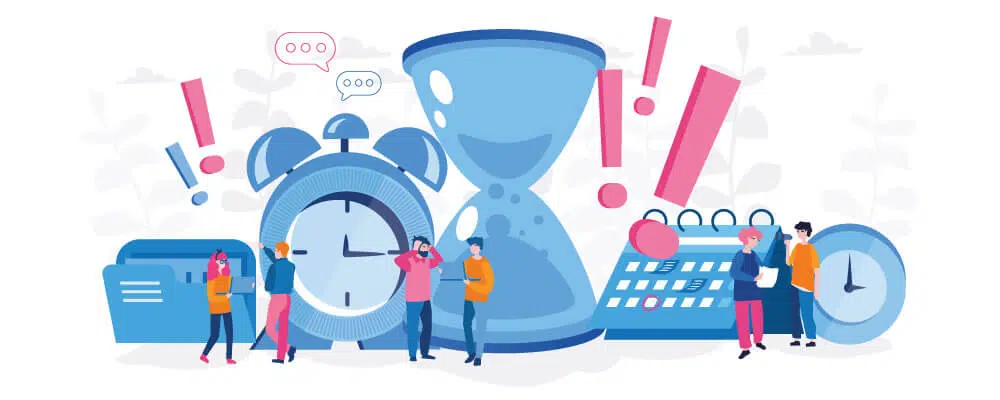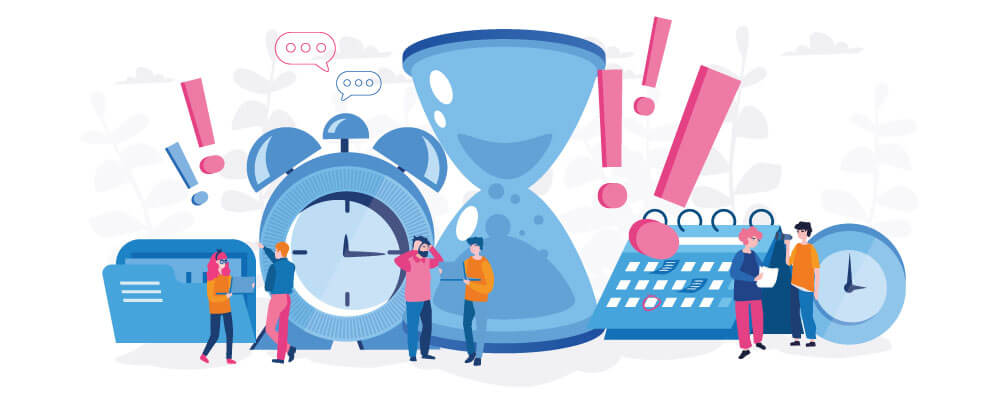 Introduction to Product Lifecycle Management
Product lifecycle management (PLM) is the process of managing the lifespan of a product from conception to sales, service, and eventually retirement.
Product Lifecycle Management is a difficult task. Everything from product development to marketing is covered. It is vital to manage that process since it supports executives in making business decisions ranging from product price to marketing, growth, and cost-cutting.
Moreover, it describes how a corporation tackles the various stages of a product's development, from conception to demise. From design to production, marketing to customer segmentation, this includes all steps of the process.
Benefits include shorter product development times, knowing whether to ramp up or slow down manufacturing, and knowing where to focus marketing efforts. 
Successful product lifecycle management must combine many divisions inside the company, its numerous employees, and even outside companies to simplify their tasks.
---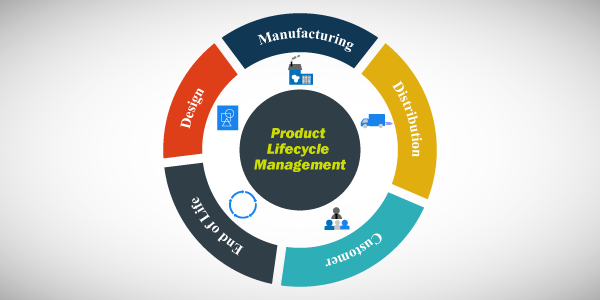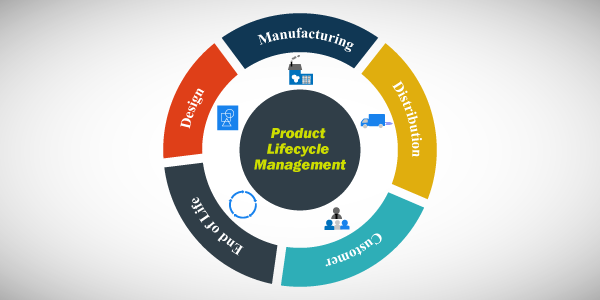 Why Do Businesses Need Product Lifecycle Management?
The top five reasons why firms choose to invest in PLM systems are as follows.
Improvements in development, engineering efficiency, and effectiveness:
According to the findings of an Industry Week poll, the most significant impediment to engineering team success is silos. PLM enables the bidirectional flow of real-time data, improving knowledge-sharing and collaboration.
Error elimination:
Resolving product problems that are found early on is much easier — and less expensive. PLM helps to save costs while also offering an environmental benefit by reducing manufacturing waste. 
No Deadline Overlapping:
By providing a single source of truth with up-to-date information at every level of the process, PLM helps project managers to control overlapping deadlines and get goods to market faster.
Enhanced Workflow:
 A centralized digital PLM system enables better workflow management. PLM in this application helps a team to precisely estimate product costs and more efficiently manage the transition to producing new designs. 
Better designs:
PLM gives designers and engineers a better knowledge of product requirements. By consuming data from a range of internal and external sources, a PLM system with integrated machine learning may translate performance statistics and customer input into new feature suggestions. 
Benefits of Product Lifecycle Management
Product Lifecycle Management (PLM) is a process that manages the entire lifecycle of a product, from its conception to its retirement. This process is essential for businesses to streamline their product development processes and improve the efficiency of their operations.
PLM software and systems are designed to help businesses achieve these goals. In this blog post, we will discuss ten benefits of using PLM software and systems for your business.
Improved collaboration: PLM software and systems provide a collaborative platform for all stakeholders involved in the product development process. 
This includes designers, engineers, manufacturers, suppliers, and customers. With a centralized platform, all stakeholders can share data and collaborate in real-time, reducing communication errors and misunderstandings.
Enhanced efficiency: PLM software and systems can automate many of the manual tasks involved in the product development process.
This includes tasks such as data entry, document management, and version control. Automation can help improve the efficiency of your operations, reduce errors, and speed up the product development process.
Increased visibility: PLM software and systems provide real-time visibility into the product development process. This includes visibility into the status of the project, the progress of the development, and any issues that arise.
This visibility can help businesses identify bottlenecks and address them quickly, improving the overall efficiency of the product development process.
Better decision-making: PLM software and systems provide businesses access to accurate and up-to-date data, enabling them to make informed decisions. This includes data on product performance, customer feedback, and market trends.
With this information, businesses can make better decisions about product design, pricing, and marketing, improving the chances of success in the market.
Improved quality: PLM software and systems can help businesses improve the quality of their products.
This includes the ability to track and manage product defects, as well as ensure compliance with regulatory standards. Improved quality can lead to increased customer satisfaction and loyalty.
Reduced costs: PLM software and systems can help businesses reduce costs by optimizing product development processes.
This includes reducing the time to market, reducing the number of prototypes required, and reducing the amount of rework required. These efficiencies can lead to cost savings for the business.
Increased innovation: PLM software and systems can help businesses improve innovation by allowing for faster product development and greater collaboration. This can lead to more innovative products being brought to market, increasing the business's competitiveness.
Improved time to market: PLM software and systems can help businesses reduce the time it takes to bring a product to market.
This includes automating tasks, reducing the number of prototypes required, and reducing the rework required. These efficiencies can lead to faster time to market, which can increase the business's competitiveness.
Better product design: PLM software and systems can help businesses improve their product design by providing tools for 3D modelling, simulation, and testing. 
These tools can help enterprises to identify and address design issues early in the product development process, reducing the number of prototypes required and improving the quality of the final product.
Improved customer satisfaction: PLM software and systems can help businesses improve customer satisfaction by providing better-quality products, faster time to market, and improved communication with customers.
These improvements can lead to increased customer loyalty and positive word-of-mouth referrals.
---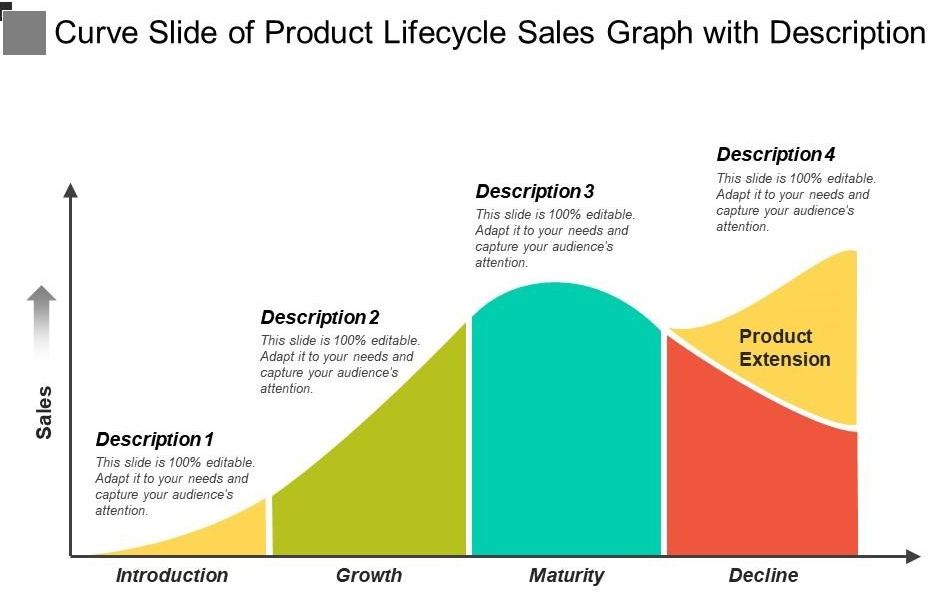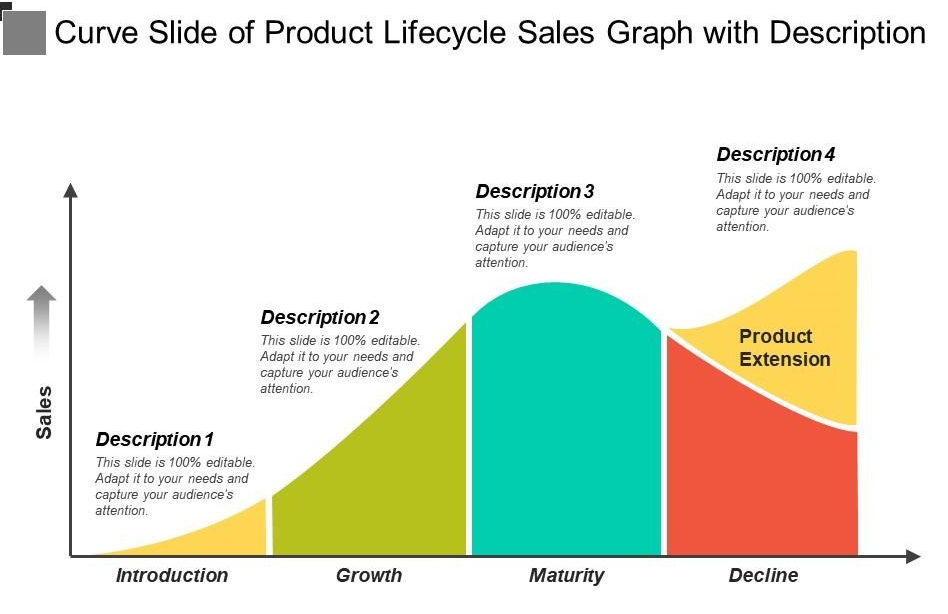 The PLM Process
Introduction
This is the point at which your product is made available to the general audience. The marketing staff is in charge of raising product awareness and reaching out to the desired demographic.
While marketing is most commonly associated with product promotion, it may also refer to the usefulness or need that the product meets. This phase is focused on effectively delivering the goods to your clients. 
Growth
In this stage after acquiring a suitable customer base, your marketing strategy will be centred on demonstrating how excellent and different your product is, and you may provide additional features.
You should also improve customer service and open new distribution channels to strengthen your market position. 
Maturity
When your product's sales begin to level down from their peak, you have reached the maturity stage. You now need to lower your prices or alter your product to remain competitive.
At this point, you will work on differentiating your product and delivering features that improve the product to keep customers engaged. Market saturation is likely at this time when competitors flood the market. Concentrate on your strengths or you will fail. 
Decline
Every product has a shelf life. Some last months, while others last years. Many causes may contribute to the decline of your goods, including greater competition from similar things, product obsolescence, consumer apathy, or deterioration in brand image.
You can experiment with expanding your product line, repackaging it, using new pricing methods, introducing new product versions, or entering new product categories. The latter indicates starting from the beginning. 
---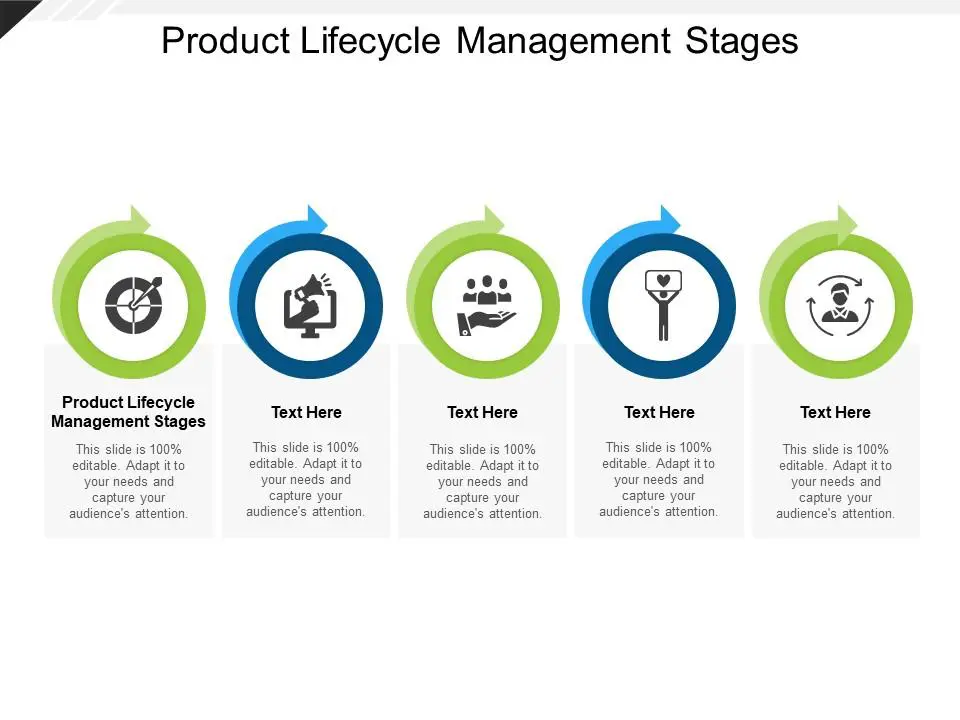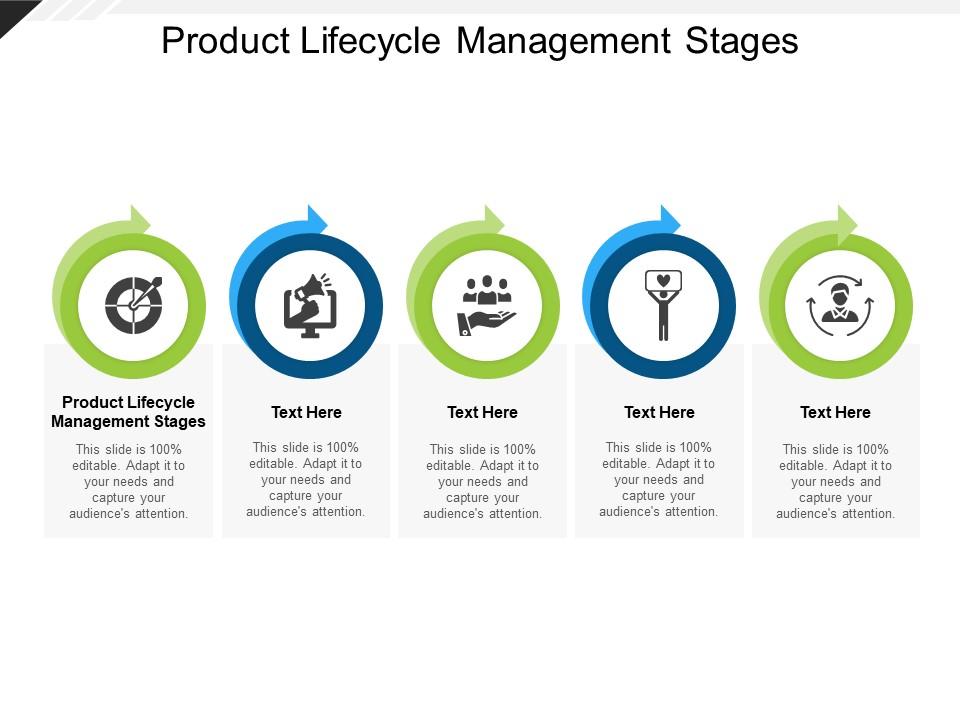 Product Lifecycle Management Use Cases
Product Lifecycle Management (PLM) is a crucial tool for businesses looking to optimize their product development and manufacturing processes.
By providing a centralized platform for managing all product-related data and activities, PLM software can help streamline workflows, reduce errors, and improve product quality. Here are 12 use cases of PLM systems:
Idea Management: PLM software can help capture and manage new product ideas and concepts, allowing businesses to evaluate and prioritize potential projects.
Design and Engineering: PLM solutions help designers and engineers create and manage product designs from initial concept to final product. The software enables them to collaborate, share designs, and perform simulations and analyses to ensure the product meets quality and performance requirements.
Bill of Materials (BOM) Management: PLM systems provide a centralized database for creating and managing BOMs, which are critical to manufacturing processes.
BOMs include all the components and materials required to produce a product, and PLM software helps ensure that the correct parts are ordered and assembled correctly.
Change Management: As a product evolves through its lifecycle, changes are inevitable. PLM software provides a structured approach to managing change requests, approvals, and implementation across all product life cycle stages.
Quality Management: PLM solutions help manufacturers ensure their products meet quality standards and regulatory requirements. The software enables businesses to track and manage quality-related data, such as inspections, tests, and certifications.
Compliance Management: PLM software can help businesses ensure compliance with environmental regulations and other legal requirements.
Supply Chain Management: PLM systems can facilitate collaboration between suppliers and manufacturers, allowing them to share product data, specifications, and requirements. This can help streamline the supply chain and ensure suppliers meet quality and delivery requirements.
Intellectual Property Management: PLM software can help businesses manage their intellectual property, including patents, trademarks, and copyrights.
Marketing and Sales Management: PLM solutions can help businesses manage marketing and sales activities related to their products, including pricing, promotions, and distribution.
Service and Support Management: PLM software can also be used to manage the service and support of products throughout their lifecycle. By tracking maintenance and repair history, businesses can identify potential issues and reduce downtime.
Sustainability Management: PLM systems can help businesses track and manage the environmental impact of their products throughout their lifecycle, from raw materials to end-of-life disposal.
Business Intelligence and Analytics: PLM software can provide businesses with valuable insights into their product development and manufacturing processes, allowing them to make data-driven decisions and optimize their operations.
PLM Lifecycle Stage 
Design
PLM adds concurrent features allowing for the operation of design, engineering, simulation, marketing, engineering, production, and process modifications all at the same time.
During the design and engineering phases of a product, PLM enables modifications to be made as the design is being tested.
The ability to design in real-time speeds up the production of a finished product, reducing time-to-market and, ultimately, profit.
Companies operating in a high-tech PLM environment can deliver speedy innovation while tracking and reporting.
BOM Management
BOMs are linked to detailed product descriptions, source data, production data, documentation, and price in PLM.
It is what a company provides to its customers and may include hardware, software, manufacturing data, documentation, pricing, and other components BOM management entails the design process, collaboration, sourcing, procurement, and go-to-market strategy.
Companies must ensure that BOM management includes external engagement with partners, suppliers, and sales channels in order for their products to prosper in the market.
BOM management is closely tied to change management since changes can occur between engineering, manufacturing, and marketing as a product nears completion. 
Engineer-to-Order
Engineer to Order (ETO) is a PLM design use case. In this case, customers are significantly involved in the design and specs of a product.
PLM for ETO is a consolidated, secure, and user-friendly system for transmitting product assessment, design, and delivery information to sales, engineering, and operations. In addition to engineers, it gives information that may be shared with partners, suppliers, and customers.
The success of a product launch is determined by market rivalry, changing client requirements, and consumer satisfaction. To manage engineers, purchasing tools, and ETO requests, modern PLM software uses cloud technology.
Data from partners, suppliers, and customers are then used to provide a functional view of the process in order to improve customer response time, quotation accuracy, staff efficiency, product development and delivery, and customer loyalty.
Production
Lower production costs, as well as faster time to market, are the major end consequences of PLM. Change management, cost management, and supplier certification are all critical to accomplishing these outcomes.
Change management is the process through which a company addresses changes that occur during the product's conception, design, manufacturing, and use.
A good change management technique organizes updates and cancellations, keeps track of numerous document versions, and follows the workflow protocol. Process changes provide critical information for communication between departments and external partners. 
Cost management, like change management, manages expenses associated with tools and components from the beginning of product development. Transparency in costs is critical for profitability, and current PLM software may give accuracy as well as cost reductions.
Distribution and service
PLM provides product distribution and service tools and information. Product information management (PIM) is the phase that occurs after a product is manufactured.
Companies must have an efficient plan in place to guarantee that all of their sales channels get and display relevant product information in order to market and sell their latest and greatest goods. 
PIM gives businesses current product data for sales channels such as direct sales, distributors, and e-Commerce. PIM solutions should ideally be tightly linked to PLM—or, better yet, integrated—so that there is a single repository for product data that can be utilized by sales and marketing as well as engineering and production.
PIM includes all of the tools required to convert product information from engineering into a saleable entity that sales teams can use to offer the product, such as correct product characteristics, SKUs, and prices.
---
The PLM Software
PLM software is a system that handles all information and processes across international supply networks throughout the life of a product or service. Data is incorporated from objects, components, goods, papers, specifications, engineering change orders, and quality processes.
Supply networks are growing more global, and companies' business strategies are evolving. To offer new items or services, many organizations, for example, leverage embedded software services such as product-as-a-service (PaaS).
Simplify product management
with nTask today!
As a result, many businesses are understanding the need for cloud-based PLM software that may aid them in becoming flexible and responsive.  
As it offers the digital basis and enterprise product record for full product development and supply chain strategy, modern PLM software is quickly becoming the keystone of organizational change.
When your business processes are aligned with today's PLM software on a single platform, you can unify your product value chain with integrated business planning and supply chain execution, allowing you to drive faster innovation and improve how products are designed, manufactured, maintained, and serviced. 
---
What is the Future of PLM?
The need to outperform competitors in the market, acquire top talent, and deliver the highest quality product possible using sustainable methods will only increase with time.
PLM may assist enterprises in meeting these goals by allowing faster, more conscientious design and product engineering cycles, but only if organizations invest in the requisite technology. 
More devices are going online as a result of the Internet of Things (IoT), and designers and engineers stand to gain substantially better insight into items in the field, as well as the ability to update products that are already in the hands of customers.
As the importance of sustainability develops, firms will strive to modernize their product development processes by including green product design, manufacturing, and logistics to achieve full supply chain sustainability.
PLM systems, like other types of business software, are increasingly being supplied as cloud-based software as a service (SaaS).
This would make PLM more accessible to smaller enterprises while also encouraging the collaboration required by efficient product development teams as workforces become more dispersed. 
Digital twins are virtual representations of a product that are controlled by PLM systems and linked to their physical 'twin' through IoT. Although the concept is still in its infancy, digital twins are likely to result in significant cost savings for manufacturers in the future years.
By 2023, 65% of global manufacturers will have achieved 10% operational expense savings through process digital twins enabled by IoT and machine intelligence.
---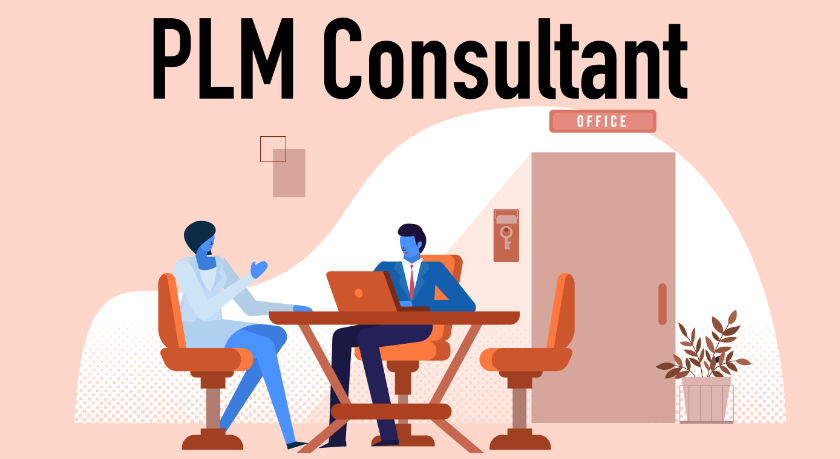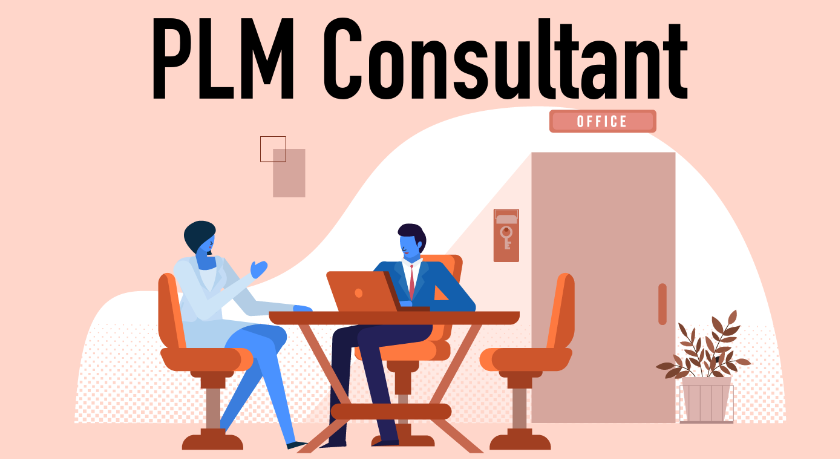 How Can I Get a Job as a PLM Consultant?
PLM offers numerous job opportunities across the world, and firms in a variety of industries, including aerospace, logistics and shipping, automotive, IT solutions, and manufacturing, have made significant progress toward PLM adoption in recent years.
As a result, there is no obvious path into this sector, however, we have included a brief career flow chart for Mechanical Engineers below. Mechanical engineers will have a bright future in PLM. 
Bachelor's degree in Mechanical/Production/Industrial/Automotive Engineering, as well as knowledge of a basic/advanced programming language
Candidates interested in the Core role can start as a Graduate Trainee Engineer/Design Engineer in any Service/Product focused industry and work their way up to the position of PLM Consultant.
Candidates interested in IT positions should aim to work in the mechanical-based PLM business and have a basic grasp of the Product Life Cycle.
A Master's in Business Administration (MBA) might lead to a more lucrative position as a PLM Consultant after three years of work experience.
A PLM Consultant/Manager in India may earn between Rs 20,00,000 and Rs 32,00,000 (CTC/Annum). A Sales manager's median salary in the United States is between $ 120,000 and $ 180,000.