According to the Pew Research Center, around 90% of Americans use the internet and 77% of Americans own a smartphone.
These figures suggest how prevalent the digital age really is. With the global market tranitioning to online users, it's no wonder the digital project management trend is also on the rise.
But what is digital project management? What does it entail? And who are the people involved?
Here is everything you need to know about digital project management.
What People View Digital Project Management as?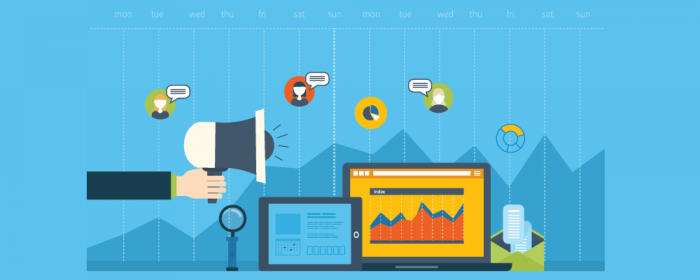 Before we get explaining what Digital Project Management is, we thought it would be helpful to first consider other perspectives on it.
First, let's consider what Osman Gani suggests is digital project management is in his article:
"It's a streamlined process of managing online projects from concept to execution within budget and in a timely fashion. The end result is ensuring that businesses utilizing the service reach their online marketing goals and other goals that were put forward… Managing web projects involves certain steps to ensure successful completion…"
You can then consider Adam Edgerton's explanation of a digital project manager to understand what this specific project management field entails. In his article: What is a Digital Project Manager's Role, he says:
"… project manager needs a much broader skill set than the ability to create Gantt charts, track budgets, and manage scope. Metal Toad project managers are truly directors of their projects, owning them in their entirety from inception to go-live and beyond."
He explains how such project managers are in charge of multiple jobs and thus undertake different job titles which are explanatory of the way the field works. Such a project manager is not simply a project manager but is also a web product manager, digital strategist, quality assurance personnel, and account manager.
Sam Barnes also explains project management in its digital form in his article: What does Project Management mean to me?
Similar to Adam Edgerton's view, Barnes also acknowledges that such project management requires a varied role. He says:
"Project Managers have to master the art of being the office chameleon, blending into very different environments at the drop of a hat. One minute you're talking to irate developers about server issues and working out how best to help resolve the issue, the next you're in a Director's office talking about financial reporting and finally following up by briefing a photographer on the creative direction you'd like them to take."
These are just a handful of the many explanations you can find of project management in the digital form.
So, now that we know what certain perspectives of this type of project management are, let's look into how you can properly understand what it entails.
What is Digital Project Management?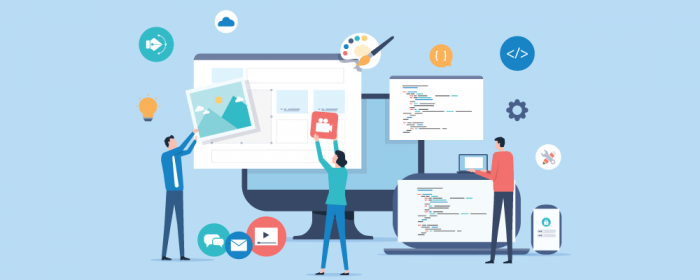 As is evident by the opinion of those shared above, digital project management cannot be equated to general project management and is in a league of its own.
The concept itself is fairly new and is a result of the fast-paced, ever-evolving, modern times, and businesses.
Due to it being so new, different individuals have taken multiple approaches to understand it.
At its most simple definition, digital project management is reaching goals in a digital world.
But what does that really mean?
Let's break it down.
Firstly, it is important to understand what constitutes "digital" in this definition.
Basically, digital is a reference to all things that connect to the internet. These are those things that use screens, data, pixels, and so on.
With most of our lives now being online, it is easy to claim that everyone is likely to recognize digital very easily.
Digital channels take on many forms for digital connection and communication and include things such as websites, apps, emails, eCommerce websites, online games, etc.
The goals that are referred to can be seen as the things you use online, such as the content, apps, and services.
These apps, the content you see, and the services you use come from somewhere. And you can assume that they were created by people in this field of project management.
These digital projects or goals were not simply created and took communication, collaboration, and getting things done. The planning and execution of all this are what you can describe as digital project management.
Differences Between Digital, IT, and Software Project Management
It can be argued that Digital is the same as IT or software project management. In fact, as we mentioned above, the many different understandings of the term have led certain individuals to use the three project management fields interchangeably.
And in many ways, the three namely digital, IT, and software project management are similar if not the same.
Project management in the digital sense can be seen as a spin-off or type of the other two, software and IT project management. With digital being more specific in context. This specific context is often marketing related.
Project management in the digital sense can be seen the have a faster turnaround and smaller budgets than the other two. The projects also often have a direct consumer focus.
With digital agencies focusing more often on focusing on strategy, advertising, communications, or marketing projects.
Digital and IT project management both can deal with projects that have large, technical, and complex builds. The latter deals more typically with larger-scale budgets and are often into the more hardcore enterprise market.
Software project management deals with project management aspects related to software and web projects. Project management in software engineering does however have a unique lifecycle process. This process requires numerous rounds of testing, updating, as well as customer feedback.
The Digital Project Manager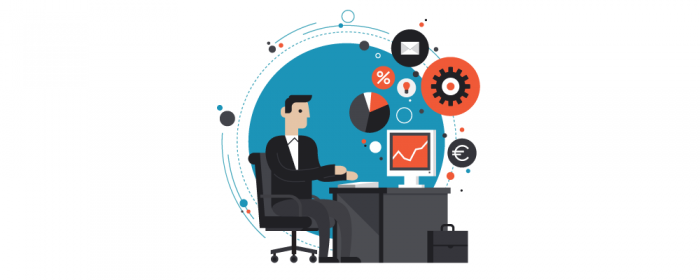 Much like traditional project managers, digital project managers are responsible for ensuring that all of the necessary project deliverables are completed and delivered within schedule and on budget.
Digital project managers make certain all elements of the project are running smoothly throughout the lifecycle of the project. This includes:
During the initiation phase
During the planning phase
During the execution phase
During the project monitoring and control phase
Up until the project close
This process runs throughout the lifecycle of the project and can include a multitude of activities. Some specific jobs of the digital project manager can be:
To create a project plan
To communicate the project plan to the relevant individuals
To create and communicate the project budget and project schedule
Creating and assigning tasks and their deadlines to team members
Checking in with team members and resolving any issues or roadblocks that are hindering the progress of the project
Managing the scope of the project throughout the project lifecycle
Keeping executives and those relevant updated with status reports on the project progress
Assessing as well as evaluating project success
And these are just to name a few. As mentioned above the project management in the digital form requires digital project managers to wear multiple hats throughout the project to see it through.
As for the skills required by a digital project manager, some skills are those that can be said to be needed by typical project managers as well, like communication skills, time management, and resource management.
The particular skills required of a digital manager depend on the job at hand. The skillset of digital project managers is based on their experience and background.
If you are trying to make your way as a digital project manager it can be useful to constantly work on your project management skills and be up to date on the current technology, since digital project managers are predominantly working online.
Some basic skills that are common for many digital project manager jobs include the following:
Ability to collaborate effectively
Possess organizational skills
Ability to manage cross-functional teams
Be a problem solver
Be goal-driven
Knowhow of technology, or tech-savvy
These are just a few of the typical skills that could be required of you for a job as a digital project manager.
Digital Project Management Tool = nTask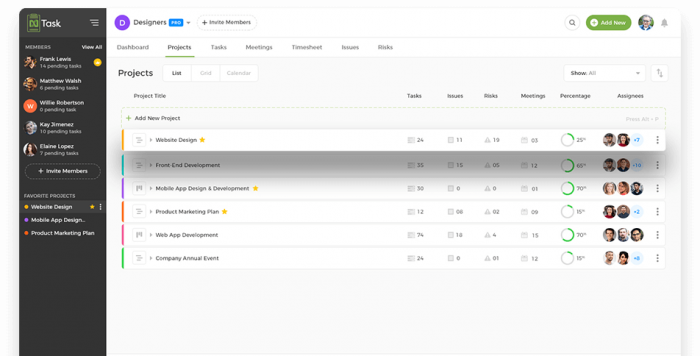 It is also common for digital project manager jobs to require you to be aware of the tool that the company already uses since such tools are a big part of the digital project manager's job.
Other organizations may train you in the tool that they are using for their projects.
But what are digital project management tools?
Well since project management in the digital form requires dealing with items online and juggling multiple aspects, usually, companies use cloud-based project management tools, like nTask to allow project managers to properly and coherently manage their projects.
Such tools give the project manager and the entire team a centralized platform that connects them and stores all relevant information, data, and files.
nTask provides such a platform and offers everything you could need to manage your team and your digital project from a single location. This ensures that everything is cohesive and you avoid wasting both time and effort juggling between different applications to get the job done.
With nTask you can use features such as:
Task management features: With task management features you can easily create tasks, and assign them to team members with all the information they need to get their responsibilities done, including deadlines and the task priority. Moving a task to another team member is simple as is assigning a second member to a single task if you find that the task requires it.
Communication and collaboration feature: With nTask's comments feature team members can easily communicate with each other within the app regarding any particular task. Moreover, you can share files, photos, and documents and have them all saved within nTask for easy collaboration and access to relevant information all in one place.
Gantt Charts: The Gantt chart feature in nTask gives you a clear visual representation of the way your project is progressing along with the schedule of the tasks, the progress of each task, any dependencies which are present in your project, and updates on the project completion percentage and budget.
Meeting management: With nTask's meeting features, you can schedule your team check-ins easily and have the minutes of the meeting including meeting agendas, key decisions, follow-up actions, and discussion points all saved onto the platform.
Issue and risk management: nTask also lets you identify any issues that arise during your project as well as highlight any potential risks that could potentially occur. The software also portrays these risks on a risk matrix for a graphical view of potential roadblocks you could face so you and your team can be prepared.
Timesheets: Keep track of how your team is progressing and their productivity with the timesheets feature, or use the feature to calculate billable hours and streamline the process.
Integrations: nTask also offers a load of integrations so that you can integrate the tool with the software your company is already using to streamline your workflow and let your teamwork at its most efficient.
Try nTask for your digital project management tool and work with your team efficiently and effectively.
Try the Best Digital Project Management App, nTask.

Manage all your tasks, projects, team collaboration and more in one place. Sign up today!