Despite project management and spreadsheet programs getting better by nearly every conceivable standard, Microsoft Excel is still a popular choice of many. In this post, we will review some of the best Microsoft Excel alternatives.
Whether this popularity is owed to a simple spreadsheet platform with maximum customization, or that it lets you quickly process data, Excel is an essential tool in many workplaces.
But the mere infamy of the tool can't mask the reality that for advanced functionality revolving around different kinds of datasets, you will need a powerful Excel alternative.
Particularly if you're using the tool for project management, then you don't know what you've gotten yourself into, my dear friend! We've got proof to validate this.
The reasons mentioned in the above proof should be motivation enough for you to switch to an alternative to Excel. If you don't know where to start, or how to switch, don't worry!
Also Read:
5 Reasons Why Excel Project Management Is Costing You More
We've compiled for you a great list of Excel alternatives. And to make things even better, we categorized them according to the project management and spreadsheet functionality.
Let's start.
The Best Excel Alternatives for Project Management
Microsoft Excel comes with pre-built project templates to help you get started, but other critical project management features, like time tracking and collaboration, are missing from the platform. Therefore, we're starting off the list with Excel alternatives you need for project management: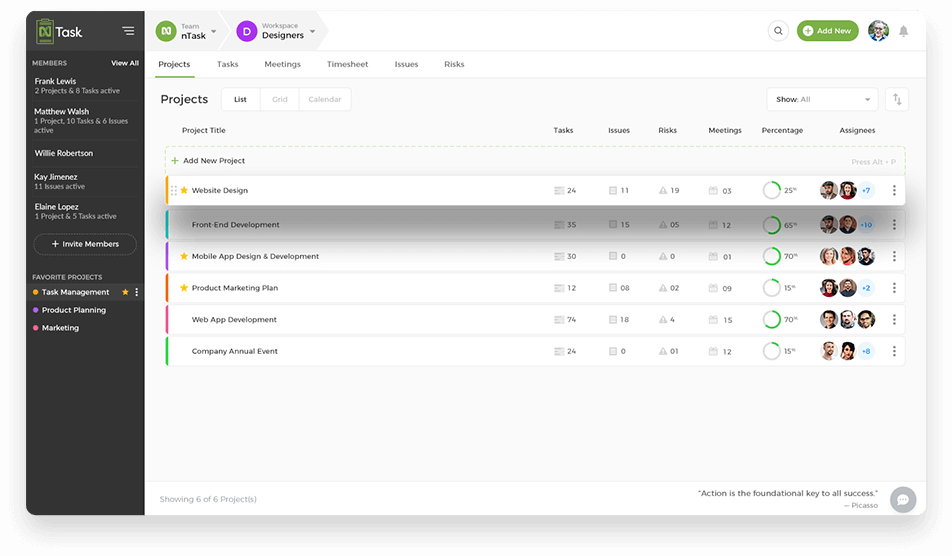 nTask grabs the #1 position in this compilation.
The tool makes an impression by coming up with features that normally you would get access to through third-party application integrations. An all-rounder when it comes to handling projects, nTask makes a pretty solid alternative to Excel.
nTask makes project management easier for you by allowing you to store, process, organize and collaborate – all through one platform.
The core functionalities associated with task management, time tracking, and project reporting can be experienced through a clean user-interface intelligently designed to bring maximum user ease.
⭐ Top Features
Task management through a comprehensive feature set including task assignment, task recurrence, prioritization, and task status
Advanced project scheduling and reporting through built-in Gantt charts
Time tracking module facilitating timesheet management and tracking of individual task efforts
Meeting management module for scheduling meetings. Manage agenda, recurrence, follow-ups, and decisions to share with team members
Issue management for timely identifying and resolving issues associated with your projects
Risk management for documenting potential risks and devising a mitigation plan for effectively dealing with them
Dedicated workspaces for teams working on multiple projects simultaneously to ensure a transparent flow of information
Powerful collaboration features, like comments within tasks and timesheet approvals
Notifications, reminders, and alerts for staying on track
Third-party application access
💸 Pricing
You can experience all the above-mentioned features and many more for Free and through Pro plan of the tool starting at $3 per user/month. Got a large team? nTask also caters enterprises through the customizable Enterprise plan.
Looking for the perfect alternative to Microsoft Excel?

See for yourself why teams trust nTask for business and project management. Create unlimited, tasks, meetings & more.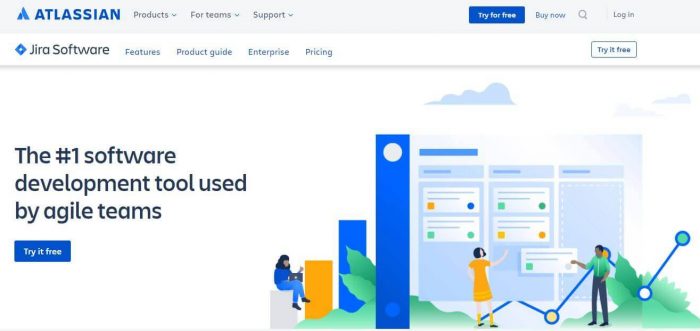 Next to Microsoft Excel alternative we have is Jira. A powerful tool quite popular with software teams, Jira provides workflow mapping for projects, along with multiple other Agile development functionalities for releasing the software effectively.
The tool makes sure things are done right from the beginning by providing an array of features to plan, track, and report efficiently.
To track your project performance in real-time, you can get access to a vast library of Agile reports ranging from basic burndown and burnup charts to more advanced sprint reports and velocity charts, etc.
Key Features
Scrum boards
Kanban boards
Customizable project dashboard
Project roadmap
Bug and issues tracker
Customizable workflows
Custom search filters
Powerful Agile reports
Third-party application integrations
Pricing
Jira offers a free trial of 7 days and paid plans. The paid plans start from $10 per month (changes with the number of users).
---

Smartsheet provides project management solutions to teams through a spreadsheet-like interface.
The software comes with a dynamic mix of tools providing a range of features like resource management, document management, pre-built project templates, and team portals.
Being a spreadsheet program at heart, Smartsheet passes as a pretty solid Excel alternative, but with some enhanced project tracking functions and greater customization options.
Key Features
Project dashboard
Gantt charts
Team portals
Activity log
Project templates
Document management
Shareable sheets
File attachments
Custom themes
Reminder notifications
Pricing
Smartsheet allows testing of their product through 14 days free trial period. After that, the plans start from $14 for individuals and $25 per user/month for businesses. If you're running an enterprise, you can contact them for pricing.
Also See:
Top 14 Microsoft Project Alternatives of 2022
---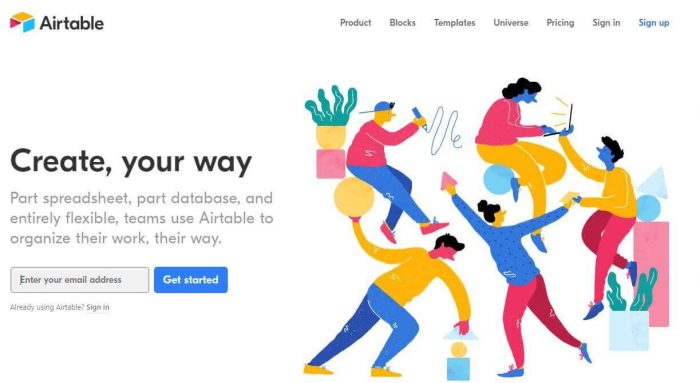 Airtable is a cloud-based project management software that combines the functionality of a spreadsheet and database to provide the most user-friendly experience while managing projects.
It's a free Excel alternatives, the tool comes with a pleasing design and easy interface to help users have fun while getting things done.
Facilitating multiple views for data visualization, Airtable lets you organize your work the way you want. You can also create multiple databases in one location for quick and easy access.
Key Features
Task management
Video chat functionality
Time tracking
Pre-built project templates
Issues and bug tracker
Powerful project sorting filters
Client project tracker
Safe file attachments
Multiple third-party application integrations
Pricing
Airtable comes with a Free plan which offers some essential features. The paid plans start from $10 per user/month – billed annually.
---
The Best Excel Alternatives for Spreadsheets
It wouldn't be fair on our part if we didn't include alternatives for Excel spreadsheets, because a lot of you rely on spreadsheets for your daily tasks' management. Let's start:
5. Google Sheets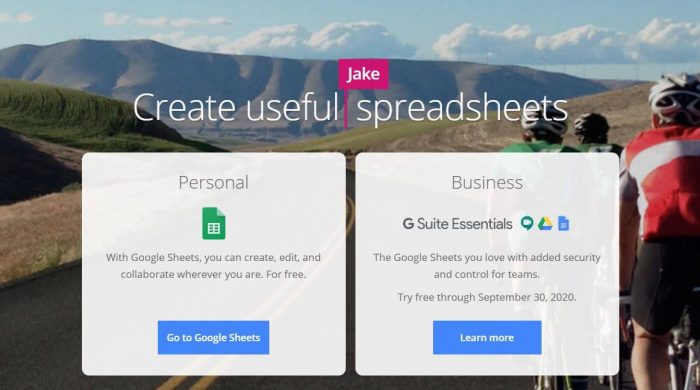 An easy to manage alternatives to Excel, Google Sheets is quite similar to Excel when it comes to functionality and design. There are a few things that Excel lacks when compared with Google Sheets.
For starters, all your files are stored in the cloud which means you can access your data from any device and at any time you want.
An interesting feature of Google Sheets is that you can share them with anyone and work together simultaneously. You can even add comments and chat with your team members to collaborate instantly.
Key Features
Project templates
Charts and graphs
Comments within sheets
Chat functionality
Shareable spreadsheets
Automatic data backup
Third-party add-ons
Pricing
---
6. LibreOffice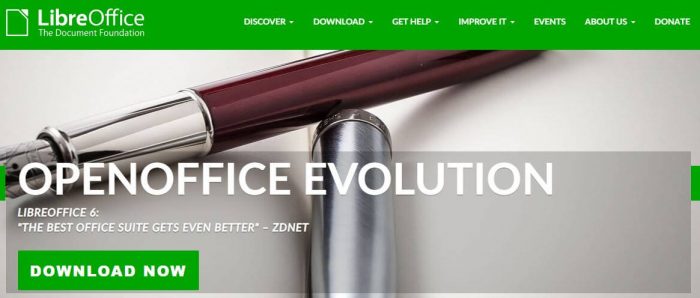 An open-source office suite, LibreOffice is a quite popular free Excel alternatives. Compatible with a wide range of document formats, the tool is an excellent exporter of data and provides maximum control to the user.
LibreOffice comes with 6 component programs that essentially make up the complete office suite. These components are Writer (word processing), Calc (spreadsheets), Impress (presentations), Draw (vector graphics), Math (formula editor), and Base (databases).
Key Features
Word processor
Presentation templates
Powerful diagraming and flowcharts
Pivot table
Compatibility with other document formats
Data export functionality
Pricing
---
7. Zoho Sheet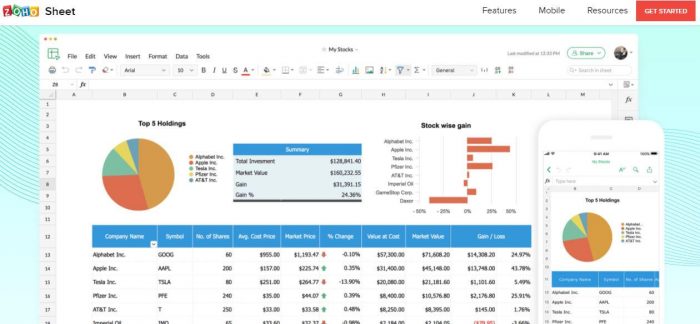 Another cloud-based spreadsheet program, Zoho Sheet grabs 7th position in our list of Microsoft Excel alternatives. The application provides real-time collaboration features, alongside essential spreadsheet functionality.
For ensuring maximum data security, Zoho Sheet provides you with an option to lock particular cells in a spreadsheet. Moreover, with version history feature, your data is backed up for you to access it anytime you want.
Key Features
Shareable spreadsheets
Comments within sheets
User-specific lock settings
Version history
Multiple charts and graphs
Checklist management
Compatibility with other document formats
Public and private spreadsheets
Pricing
Zoho Sheet is free.
See also:
The 8 Best Trello Alternatives for Kanban Project Management
---
8. Numbers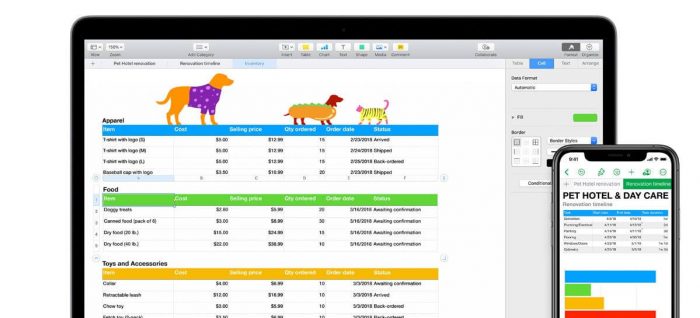 Stepping into the game of spreadsheet programs, Numbers is Apple's version of Microsoft Excel and can work as a perfect Excel alternatives. Numbers provides high-quality data visualization tools and reporting functionality to users. The application comes with pre-built templates, numerous customizable shapes, and donut charts to help you convert your data into beautiful presentations.
Spreadsheets can be easily shared and edited by anyone to make sure they don't miss any update.
What's even more interesting about Numbers is that even if someone prefers to work on Excel, you can save Numbers spreadsheet as Excel spreadsheet and continue to work (talk about sportsman spirit, eh?).
Key Features
Ready to use templates
Smart categories for organizing data
Donut charts
Interactive diagrams and graphs
Customizable shapes
Shareable spreadsheets
Password protection
Compatibility with Microsoft Excel
Pricing
---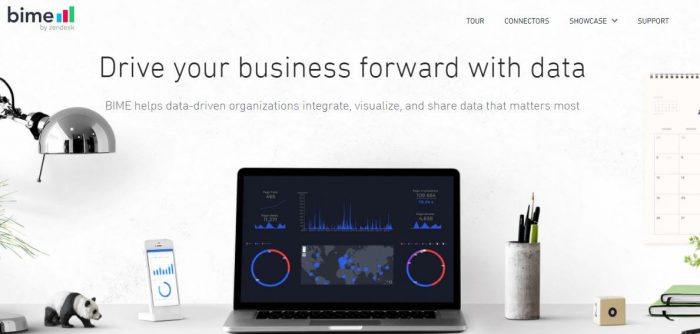 Bime is one of those Excel alternatives that can help you visualize data with making any efforts. You can easily present the data, analyze and visualize the reports on Bime dashboard.
With the Bime Analytics tool, you can get the information from different sources to create customized reports, metrics and generate dashboards. However, it cannot deliver all the Microsoft Excel functions and feature sets, but still, you can save your time in making visually appealing data reports with charts and graphs.
Key features:
Analyze and organize your data in one place
Create your custom metrics and KPI's
25 ways to visualize your data
Collaboration and sharing option
Device responsiveness
Email alerts
Instant forecasting
Join data with SQL
Integration with many applications you use
Pricing
Plan starting at $490/month
---

One of the best Excel alternatives that you can find right now in the market is Apache OpenOffice. It is a free and open-source suite of different tools and software that assist different businesses, professionals, and companies in their daily activities.
These activities include writing different projects, streamlining document management tasks and processes, and also manipulating or changing valuable data and information regarding the company and its projects.
The software also allows you to transfer data and information between the different tools included in a unique feature set. It also provides spreadsheet applications that have the power to pool different data from various sources all at the same time.
Some of the most interesting features that this amazing tool has to offer are described below.
Key Features
Wizards for easy onboarding
AutoCorrect Dictionary
Text Frames and Linking
HTML, PDF, MediaWiki Formats
Natural Language Formulas
Scenario Manager
Impress the Audience with Presentations
Complete Range of Views
Easy-To-Use Drawing and Diagramming Tools
Drawing Tool
Smart Connectors
Fully Equipped Modern Word Processor
Pricing
There is a free trial of the software available for use if you just want to check out the software for a day, to see how is it different from MS Excel
But if you think that you are going to stay put and that this software is going to work for you according to your needs and requirement, use the free version
11. Thinkfree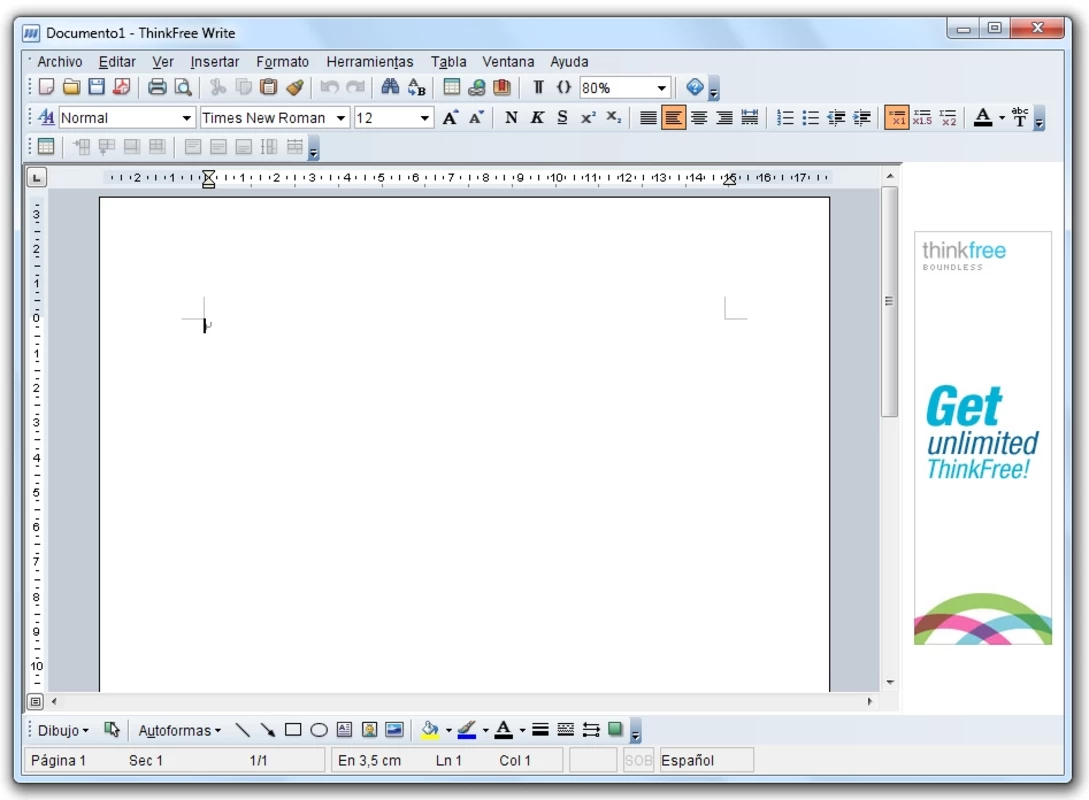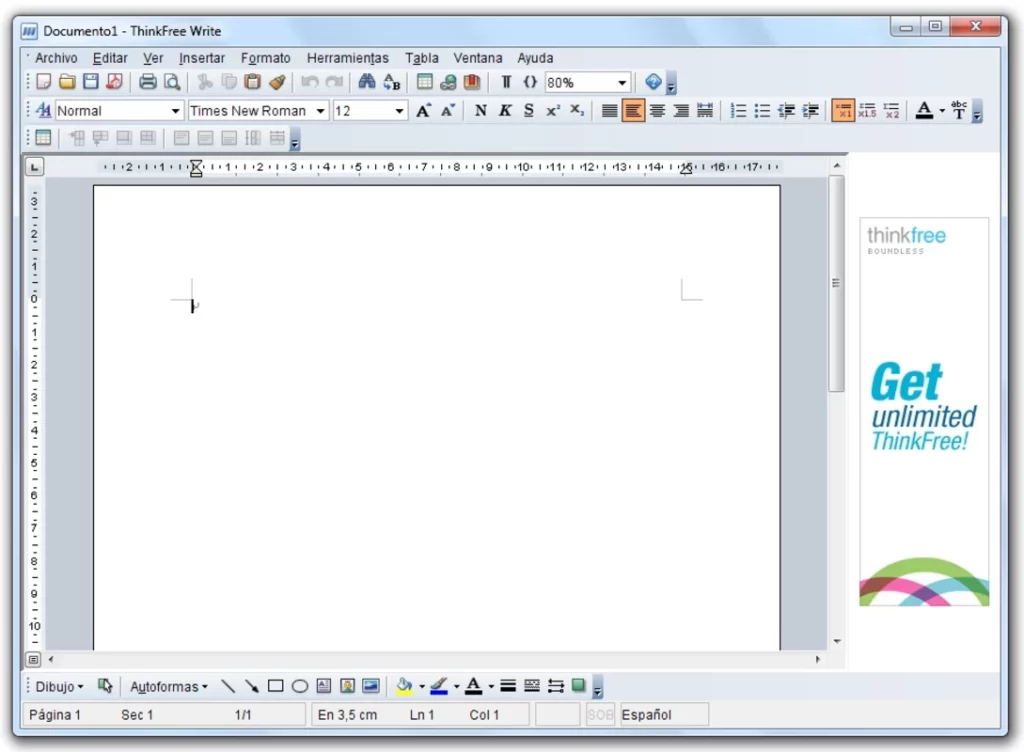 Another incredible Excel alternative you can find on the market right now is Thinkfree. The application aims to improve the overall mobility and efficiency of creating, saving, and editing documents.
The application is also a collaboration-oriented collection of incredible productivity tools that allows its users to have a professional experience which is a consistent, well-organized and intuitive interface.
These users include different organizations around the world, global enterprises and teams of professionals working on the organizational paradigm.
Also, this excellent document management solution allows you to edit and view all the documents you are working on, from any device you have and from anywhere around the world.
It also allows you to create different presentations and spreadsheets that you want to make as part of your workday and gives you 1 GB of free online storage to store all of the documents you want to house as per your needs and requirements.
Key Features
Feature-Rich Suite of Office Productivity Tools
Advanced Layout Options
Built-In Equation Editor
Translate To Multiple Languages
Cost-Effective MS Office Alternative
Create Professional-Grade Content
Visual Object Support
Track Changes and Comments
Pricing
There is a free trial if you want to check out the free features without paying anything, but If you want a more premium set of features to play with, then the paid pricing starts at $9.99/per year
The benefits of interactive spreadsheets online
Spreadsheets are the ultimate go-to tool for countless teams and other companies. You might be using one right now in the other tab too. Let's take a look at some of the top benefits of interactive spreadsheets online.
They are free – For most of the businesses, the spreadsheet software is available and often free as well. If you have an internet connection, you can easily access it.
They are customizable – Spreadsheets are highly customizable, especially if you know how to use its multitude of functions and formulas easily.
They are collaborative – Spreadsheet software can be edited by anyone in the team and they have multiple collaboration features to offer.
Requires minimal training – If you have a spreadsheet to manage your personal finances, or have countless hours building down on pivot tables, it requires zero to no training to develop them.
Easy to go integrations – Interactive spreadsheets online are usually cloud-based, you can automatically upload the spreadsheets data onto your CRM or into your project management software easily.
What is Power Bi and how is it different to excel?
Power BI is a software that allows you to create powerful data visualizations. It's different from other software in that it doesn't just allow you to view the data in a linear way; you can also interact with it and change it as you see fit.
For example, if you want to see how sales have changed over time, you can use Power BI to create a graph that shows this information. You can then use the buttons on the toolbar to shift the axes or add filters, which will help make your data more accessible and easier to understand.
While on the other hand, excel is used to organize all the data, perform specific mathematical operations and calculations and transform other data conveniently. Power Bi is more focused towards business intelligence, while excel has its own limitations in the amount of data it can work with.
FAQs
1. What is a good spreadsheet software for basic use?
If you are looking for a basic spreadsheet software that is easy to use, then Google sheets, Quip, Zoho Sheets may be the perfect option. This program offers many features and templates that make it ideal for data entry, analysis, and reporting. Additionally, they are widely accepted as one of the most reliable spreadsheet programs in the world.
2. Are free spreadsheet software programs better than excel?
There is no one-size-fits all answer to this question, as the best spreadsheet software program for each individual will depend on their specific needs and preferences. However, in general, free spreadsheet programs are generally considered to be more user-friendly and versatile than excel sheets. They also tend to offer more features and customization options, which can make data analysis easier.
Conclusion
These are the best Excel alternatives on your list. If you can any suggestions for other alternatives to Excel, feel free to reach me out at: fwilson@ntaskmanager.com