If you are considering HR solutions and are searching for the best employee management system for your organization you have come to the right place.
In this article, we have researched and gathered the best of the best and put together our top picks for which software you can choose.
So, let's get to it!
What is an Employee Management System?
An employee management system is aimed at helping you and your organization to manage admin activities easily and efficiently.
Typical employee management systems combine all work-related and other important personal information of employees onto one centralized platform.
We will discuss what features and criteria to look for when choosing an employee management system below. These are also the criteria that helped us choose our picks for the best employee management system.
Top Employee Management Systems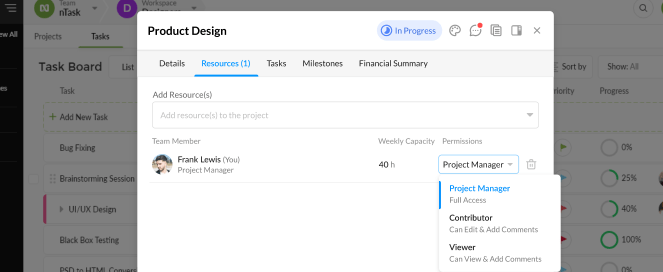 nTask takes our top pick as the best employee management system. Although the tool is created as a project management solution, with its range of versatile features, usability, and user-friendly interface the tool is a top contender.
You can use the tool during any stage of an employee's journey from onboarding to leave to help manage all administrative tasks and activities.
Key Features:
Pricing:
Basic plan available free of cost
Premium plan for $2.99/user, per month
Business plan for $7.99/user, per month
Try the best employee management app.

Manage projects, tasks, resources, and timesheets all in one place. Sign up today!
2. Workday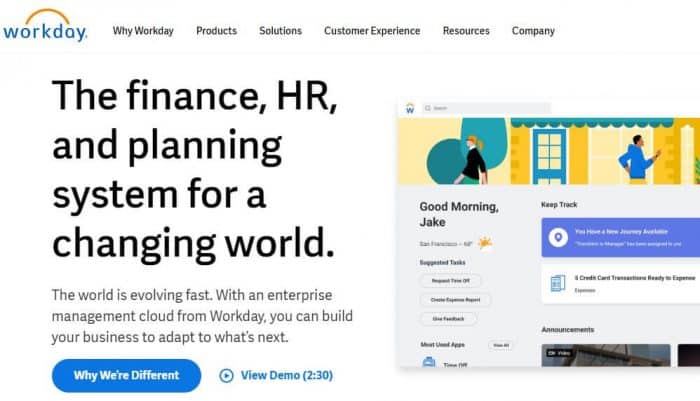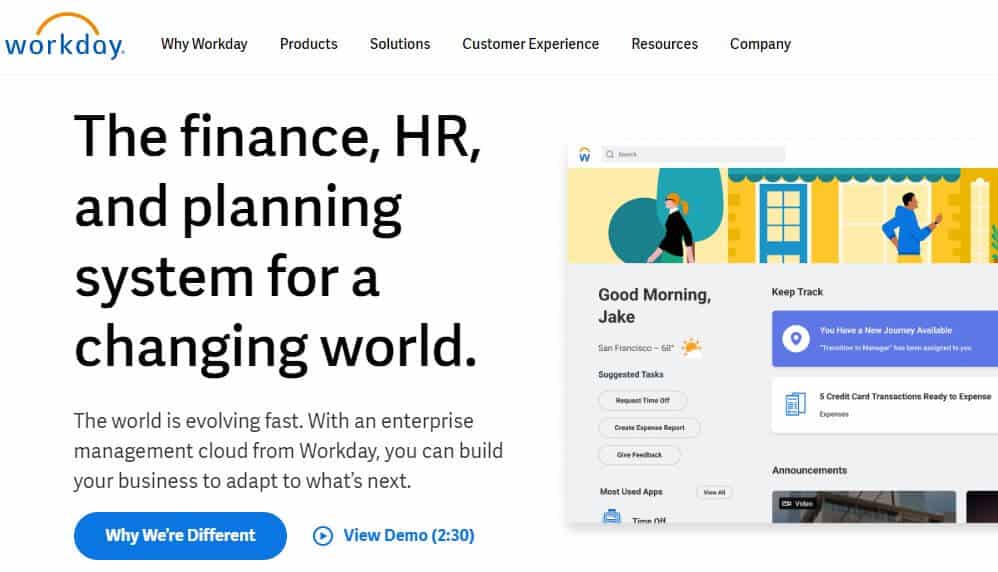 Next up on our list is the cloud-based employee management tool Workday. The software is a Human Capital Management Suite and is ideal for both medium and large-scale businesses or companies.
The software can help your organization with the planning, analysis, and execution of your employees and workforce.
With features including HR, planning, financial, talent, analysis, payroll, and more the tool is a great all-around employee management tool.
Key Features:
Performance management
Absence management
Ability to monitor processes and workflows
Recruiting tools
Workforce analytics
Talent management
Invoicing and payroll solutions
Pricing:
You can get a quote on pricing for your organization by contacting their support team.
3. Oracle PeopleSoft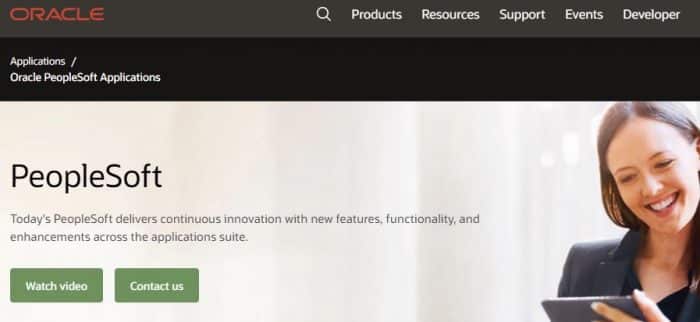 Oracle's PeopleSoft is a suite of applications to help organizations with complex business requirements. With the applications, you can increase your organization's productivity, improve cost efficiency, and accelerate business performance.
PeopleSoft offers solutions for benefits navigation, absence management, payroll interface, performance and recruiting a helpdesk for HR, and more.
Key Features:
Benefits manager
Payroll entry
Approvals
Tax calculation
Time off accrual
Track time and attendance
Pricing:
For pricing check out their website for all available solutions and tools
4. Saba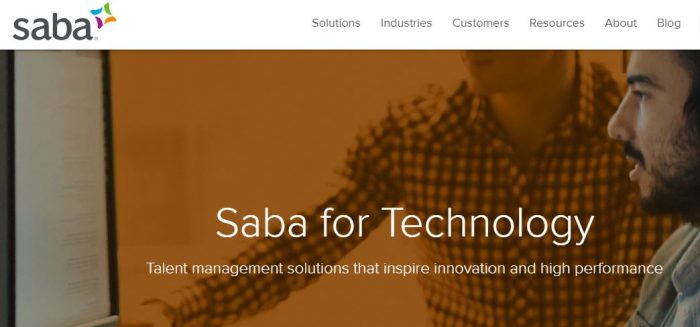 Saba is a talent management solution that was built for technology companies but its versatile feature set is a great choice for various industry types.
The tool offers traditional talent management features such as course building, goal tracking, learning management, and more.
Key Features:
Performance management
HR metrics
Talent management
Employee engagement
Goal management
Employee feedback and recognition
Pricing:
For more about pricing contact a Saba representative.
5. PeopleBook HR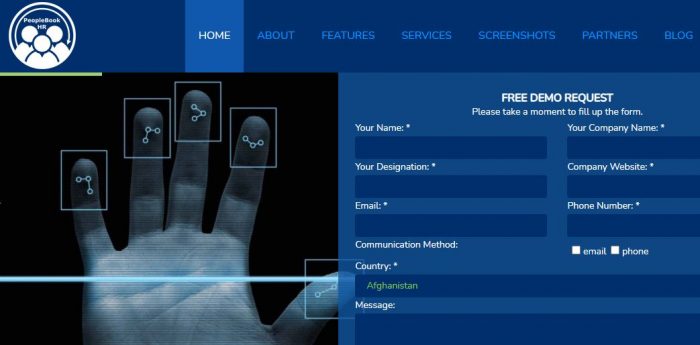 PeopleBook HR prides itself on being a Human Resources software solution to help modernize HR management.
The software offers all the tools and features needed to streamline HR activities including payroll management, time and leave management, benefits management, and more.
Key Features:
Employee information management
Document management
Payroll features
Asset management
Shift management
Performance management
Leave management
System administration and user roles
Pricing:
For pricing details contact the provider
6. Bullhorn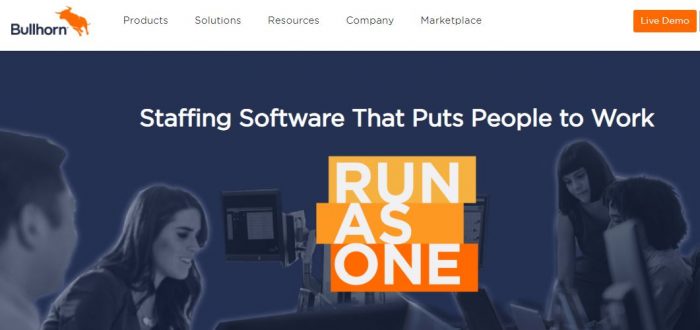 Bullhorn is a SaaS software for recruitment process management and is an applicant tracking system.
The software is perfect for large organizations with its user-friendly interface and customizable features.
With the software, you can easily automate your recruiting lifecycle and increase efficiency within your team.
Key Features:
Hiring processes tracking
Applicant data management
Workflow building tools
Candidate evaluations
Automated resume parsing
Scheduling features
Pricing:
For a pricing quote contact Bullhorn's support team.
7. Zoho People

Zoho People is one of the solutions offered in the Zoho Suite. Zoho People is an HR software solution and cloud-based Human Resource Management System.
With Zoho People, your organization can easily streamline employee-related activities with tools such as timesheets, leave management, employee onboarding, and more.
Zoho People offers multiple integrations and several customizable templates and therefore earned its rightful spot on our list of best employee management systems.
Key Features:
Employee database management
Time off management
Timesheets features
HR process automation
HR chatbot
Attendance tracker
HR analytics
Performance management
Pricing:
You can request a price quote for Zoho projects on their website.
8. 15Five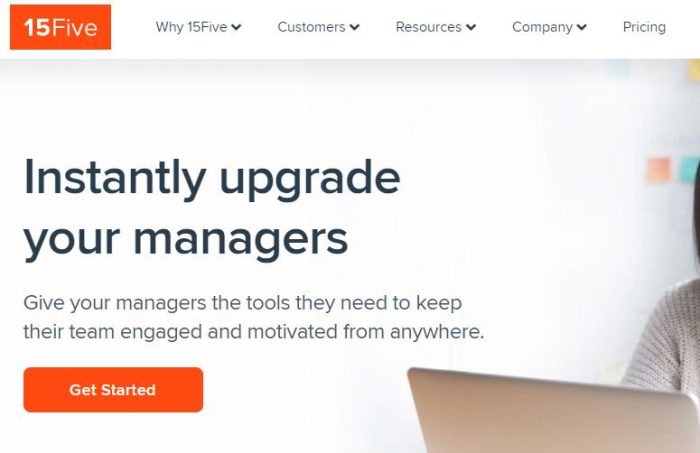 Up next we have 15Five, this tool is a continuous performance management software used by the likes of Spotify and Hubspot.
The software aims to help companies both get and give feedback with self-review tools, a recognition system, weekly check-ins, and more.
Key Features:
Employee recognition
Goal monitoring
Negative feedback management
Performance management
Ad Hoc reports and analysis
Strategic planning
Skills assessments
Pricing:
The basic plan is for $7/month, per user
The Plus plan is for $14/month, per user
You can also opt for the custom Performance plan
9. Kissflow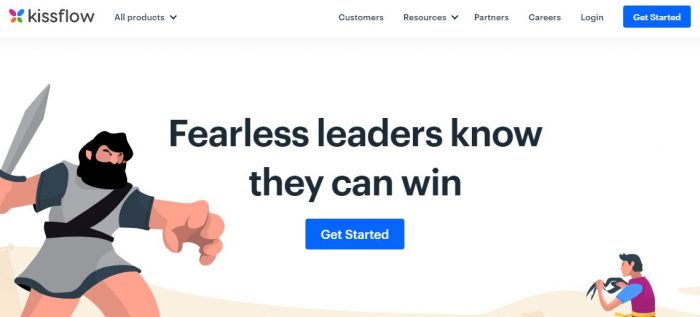 Kissflow is a workflow software with human resource management capabilities that is cloud-based. With Kissflow you have features and tool which aid in process management from the hiring of employees till their retirement from the organization.
With multiple in-built integrations and features such as task activity stream, time tracking capabilities, performance management, and more the software is a great choice to manage all things employee management related.
Key Features:
Employee onboarding
Applicant tracking
Attendance and time management
Leave management
Employee offboarding
Performance management
Pricing:
The Starter plan is for $390/month for 20 users
The Professional plan is for $690/month for 50 users
The Enterprise plan starts at $1500/month for 100 users
10. Employee Navigator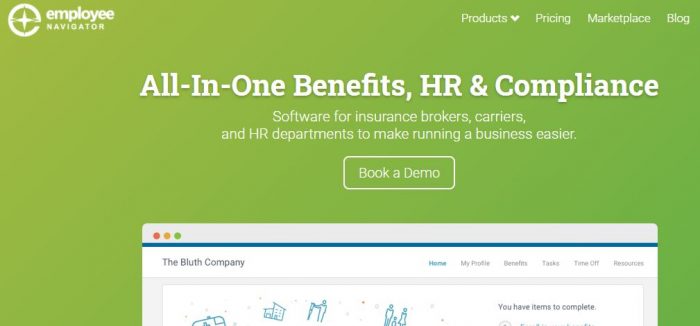 Employee Navigator is an all-in-one HR, and compliance software for insurance brokers, carriers, and various managerial departments.
The tool aims to help make running a business easier with a variety of apps ranging from PTO and vacation tracking to administration and onboarding, and more.
Key Features:
COBRA administration
Deduction management
Employee benefits administration
Online benefits insurance
Life insurance administration
Pricing:
Employee Navigator has detailed pricing plans including Enhanced, Enhanced Plus, Elite, and Platinum plans. for details of the pricing options check out their pricing page.
Criteria for Choosing the Right Employee Management System for Your Organization
Now that you know our top picks for the best employee management software to choose from you may be wondering what things to consider when making the choice. Or even what we took into consideration when curating this list.
There are certain general criteria you should always consider when choosing any system or software to implement into your organization.
These considerations include the interface and usability of the software. You want to choose software that has a modern yet user-friendly interface and is simple to understand and navigate thus reducing onboarding time for you and your team.
You also want to consider the budget you are working with. With the modern world fast evolving you will find different tools available at different price points. Ensure that you consider what your must-have features are and what you can go without. This helps you to decide which tool meets your requirements and fits within your price range.
Moreover, you want to see what built-in integrations the system offers. Having a tool that integrates with software you are already using helps to streamline your workflows and helps avoid unnecessary costs in purchasing more software or going back and forth between tools and information.
Apart from these general considerations, as mentioned you want to consider what you can and cannot live without in software. This is to say you want to consider what features the tool offers.
Keep in mind what you are trying to achieve when choosing software when considering the features of that said tool.
Features to look for in employee management tools include an employee self-service portal, employee record keeping, monitoring features, progress tracking, etc.
Conclusion
If you clarify what your needs and expectations are from any tool, you will be able to choose between multiple employee management systems easily.
We hope this list of the best employee management systems helped with the decision process and you are a little clearer on the options that are available to you.