Dropbox is an excellent data backup service. Since it is cloud-based and in always online mode, you can access your stuff from any remote location – i.e. if you have an active internet connection. However, a lot of people cannot afford Dropbox's paid plans. Since the free plan comes with a very limited backup space, paid plans are the way to go for the active user-base.
In case you are looking for the best Dropbox alternatives as a project manager in any capacity, we've got it covered. Take a look at the following list to get an idea of what's hot in the market right now.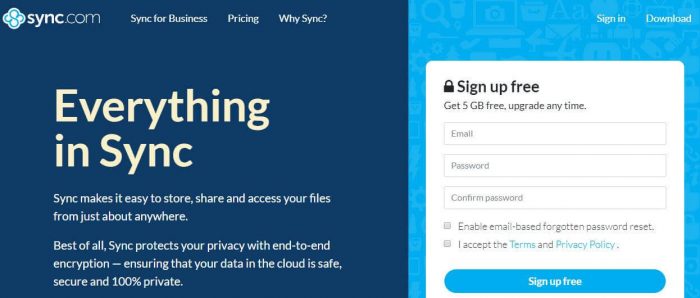 Also known as 'SYNC.Com', it is one of the best alternatives to Dropbox right now. SYNC is cheaper than Dropbox and also comprises more features. At the moment, the company is offering this software at an affordable price for first-time customers. In that order, Premium Plan prices also come at a discount.
SYNC.com is a storage service for users from any number of businesses. However, you can also use it as a private/ individual level user should you run out of online storage space at Google or Samsung Clouds. Sync can store valuable data, files, videos, pictures alongside the option of making these files available offline for later preview.
It offers 5GB free space for storage. The app is free to download for Windows, Mac, iOS, and Android users. From a security point of view, this program also provides remote lockout device services. This is the best way of making sure that your data remains locked on a particular device to help prevent unauthorized access.
You can find out more information about Sync's full feature set and pricing at the official software website.
Sync.com features include:
Unlimited storage
Slack Integration
MS office, live editing, and collaboration
5GB Free + 22GB extra by completing tasks
Phone support
Custom branding, logins, and administrative controls.
Monthly billing and yearly deals
End to end encryption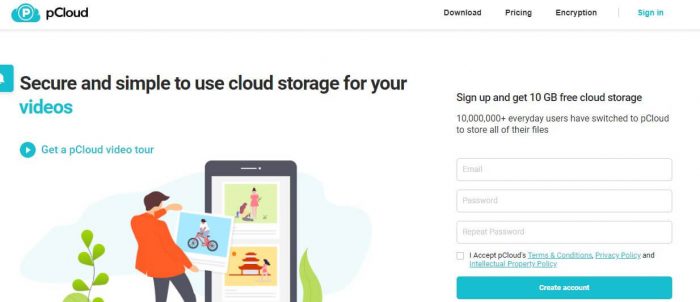 PCLOUD is another cheap alternate to Dropbox. By simply uploading the files through the "Share" button on your smartphone, you can store your data in the official Pcloud for future access. As compared to Sync.com and Dropbox, Pcloud's free plan comes with a whopping 10 Gigs of storage space – i.e. when you sign up for an account. They also give an additional 5 Gb storage space to first time users who refer their friends for signing up for an account.
PCloud is free to download on mobile devices. As far as pricing goes, their premium plans start at $3.99 per user/ month. For lifetime access, you can pay $175 upfront as a one time fee. In return, your PCloud account will be upgraded with a 500 Gb online storage space. Pretty cool, isn't it?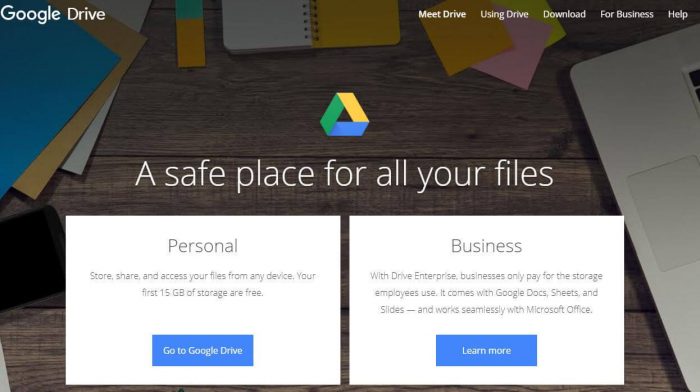 Everyone knows about Google Drive. I am sure you have used it by default if you maintain a Gmail account or backup data through your Android smartphone. Drive is part of the G-Suite apps that are available online to the entire desktop and smartphone community.
As compared to PCloud, Google Drive comes with a 15 Gb storage space. That's plenty more if you are looking to save small-sized images and documents only in a remote secured cloud. If you are looking for more storage space, you can convert your free Google Drive account to a paid account for only $1.99. In exchange, you will get 100 Gigs of data storage options.
They do not charge extra to users who only store low-quality images.

Microsoft One Drive is a pretty popular alternative to Dropbox. If you have been using the company's OS, you are probably familiar with it. Aside from installation prompts, you will also get a free One Drive account at the time of installing MS Office.
One Drive is ideal for cloud data storage, especially when sensitive documents and images are in question. By default, MS One Drive comes with a 5 Gb storage space. The plan can be upgraded to a 1 Tb space for an additional $69.9 charged annually. That's a hell of a lot more space as compared to Dropbox's default paid storage space.
Check out the best cloud storage: 
6 Best Cloud Storages to Use in 2021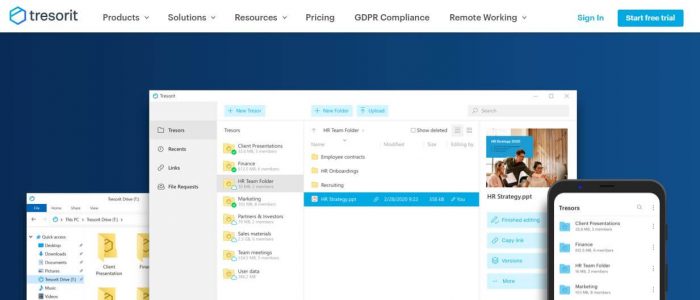 Tresorit is a Swiss company based online cloud storage service. They are doing an amazing job as long as document and image storing are concerned. Just like the aforementioned Dropbox alternatives, Tresorit comes with a default 5 Gb storage space for free users.
Paid users can go up to 200 Gb storage option for a measly $10.00. If you are looking to store videos, photos, and other documents, Tresorit comes is a nice solution. Their data retrieve speed is good as compared to other cloud data hosting service providers around the world.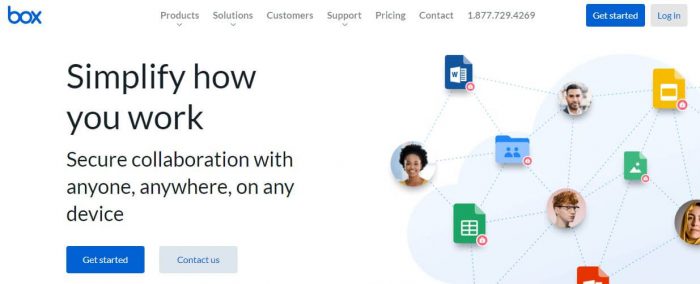 For businesses and collaborative teams, Box is designed to not only store data but also access it as a team level user. If you are working in an IT firm that relies on data storage and access, Box is worth a shot. It comes as a combined pool type of service where you can collaborate online for improved workflow, upload files and download data that's uploaded by fellow users.
For $10.00 per month/ per user, Box offers a lump-sum of 100 Gb data storage option. As far as security and data privacy goes in comparison to Dropbox, Box is much better.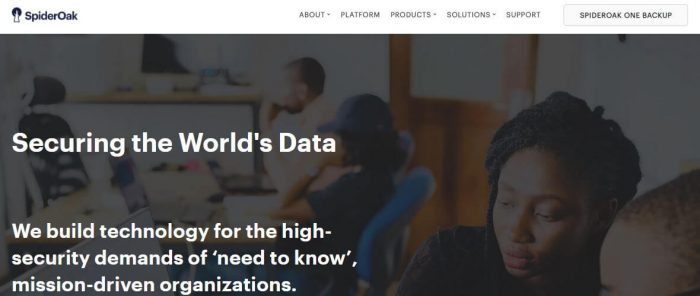 SpiderOak is recommended in this best Dropbox alternatives list because of their 21-day free trial option. They also upgrade your storage space to 150 Gb for a monthly $6.00 fee. SpiderOak is fast, reliable and secure when it comes to cloud data management.
The only downside to using this service is that it does not come with a free plan. However, the 21-day trial is good enough to give you an idea about the program's overall feel and service level.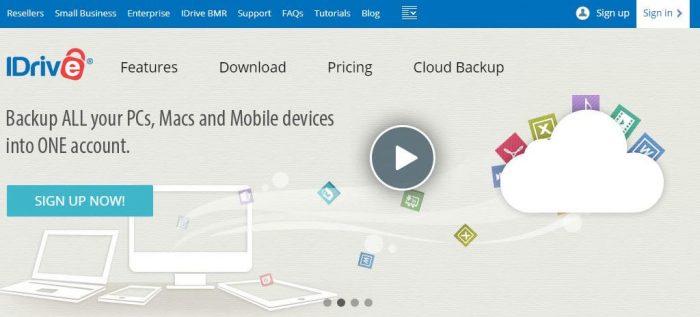 Moving on, iDrive is another great Dropbox alternative for users looking to store their personal and company-related data in a remote online server. iDrive has minimal downtime, which speaks of its reliability.
As usual, their free plan comes with 5 Gigs of storage solution. However, for an annual fee of $59.12, you can get 2 Tb storage space. It is a lot more than Microsoft One Drive's storage option. In that order, your data remains free to access for a full year. And no, they do not limit access if your paid plan expires. You are only not able to upload more files if you are not a paid user anymore.
Conclusion
We have handpicked some of the best Dropbox alternatives for online users. If you are using a program that's not mentioned in the list, make sure you share it through the comments section below. Good luck out there and don't forget to write to us at fwilson@ntaskmanager.com.