Ever since the introduction of the Agile methodology of project management, there have been numerous attempts by various developers to come up with the perfect Agile testing software.
Over the years, the market has seen many players come and go. However, some makers struck the right and chord!
In this write-up, we bring to you the best of the best Agile testing software. So, buckle up!
Agile testing software
A little know-how wouldn't hurt, would it now?
I will try to keep it brief as I know you just want to start looking at the fantastic tools we have mentioned in this listicle.
As most of you already know, Agile works on the approach of constantly improving the product/service according to customer needs.
This leads to a regular revisiting of the tasks by the testers or project team and close monitoring by the team leader.
Even as you read this frequent revisiting, it sounds like a lot of work. Well, it is.
And long story short, this is how Agile testing software was born. Technological advancements have brought revolutionary changes in every sector of life. It was only a matter of time that we saw cutting-edge tools for this purpose as well.
Why Agile Testing Tools Are Handy?
These tools do half your work. Maybe more than half.
Agile testing software are focused to do one thing only; efficient automation.
The process includes regular meetings with all stakeholders to ensure that the product is being produced as per the needs of the client(s).
However, even after doing this, there are last-minute changes. This is where Agile testing software are so handy. They allow any change at any stage of the production.
The Top Agile Testing Tools for Project Managers
Let's get straight to it then!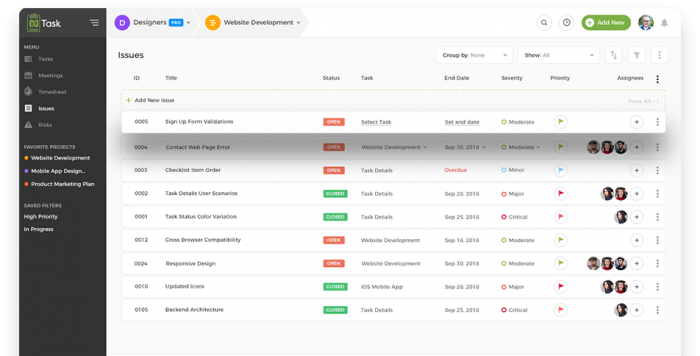 nTask can make your software development projects easier to manage with its Issue Tracking module. Now, you can manage your projects using agile methodology to manage all the development issues, and keep track of it.
Easily track bugs, issues, and release management with this agile software. You will not be required to do any difficult certifications or courses to use nTask issue-tracking app, as using this software is simple to operate even for non-technical people.
The reason for ranking nTask Issue Tracker on the top of our agile testing software list is because the Issue Management module is free to use. You can create unlimited issues, set priorities, assign planned and actual due dates, assign multiple team members to issues, define issue severity, and many more features without paying a dollar.
Here are some of the top features of nTask issue tracking software.
Key Features
Set issue status, priorities, and severity
Link issues to tasks and projects
Define issue type as a bug, improvement, or feature
Multiple assignees to issues
File attachment
Group By with status
Pricing
Issue tracking is a free feature.
Add-on starting at $3/user per month
Stay on top of all identified bugs, issues and glitches, only with nTask

Unlimited bug and issue tracking for free with nTask. Sign up today.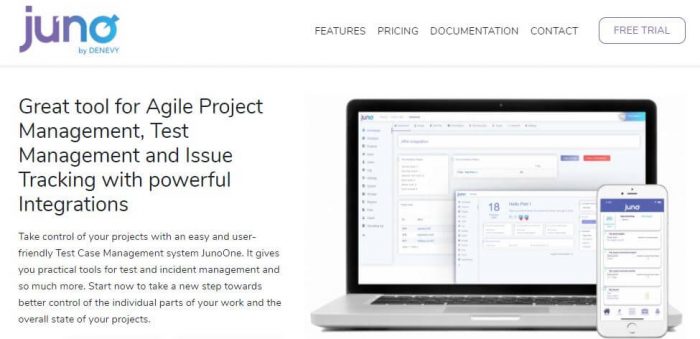 To start things off, here's JunoOne – a powerful agile testing software with JIRA integration.
JunoOne excels in Test Management and Incident management.
It is very easy to work with, given the complex nature of working going at the backend of the tool.
This Agile testing tool is here to stay.
Key features
It has a user-friendly dashboard.
Excellent data mapping between projects and time schedule.
Quick overview from the Schedule page.
Easy navigation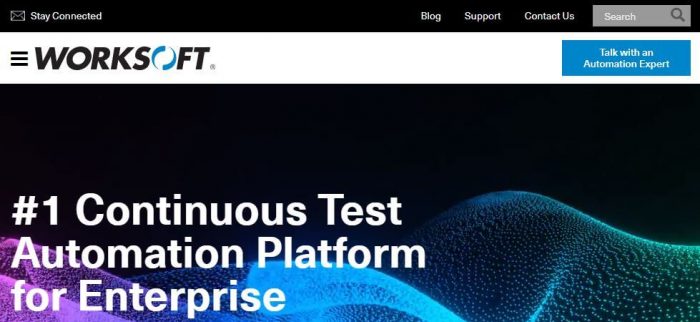 Testing software is by no means a 'soft' work.
But the makers had a good reason to name this tool; it makes testing smooth.
Worksoft is one of the biggest names in the industry. It achieves true end-to-end business process automation seamlessly.
The framework allows even non-technical users to give their input and help with the process of bug fixation.
It has easy integrations and is pretty much an all-in-all tool for testing.
Key Features
Amazing automation helps in streamlining working
Achieve end-to-end business process testing across enterprise applications
Superb for complex application processes
Efficient data transfer issue identification and resolving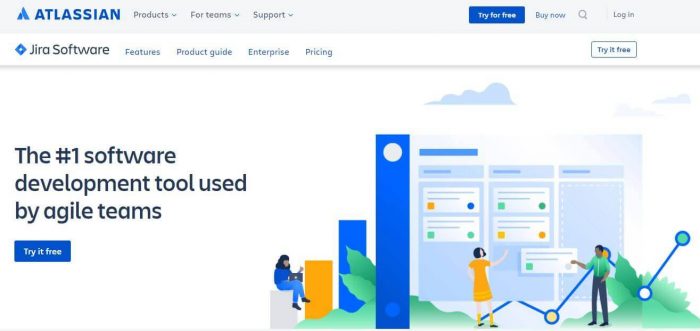 This is a name known to many in the project management sector. The popular tool by Atlassian is also a great Agile testing software.
As amazing as JIRA already is, its testing and bug fixing prowess are also second to none.
It is used by industry leaders for defect tracking, planning, reports, managing software projects.
In 2017, its revenue was around $620 million.
Let that number sink in.
Key Features:
JIRA Query Language helps to create quick filters with a single click
Great Estimations
Reporting functionality
Custom workflows
Learn more Jira alternatives:
Top 24 Jira Alternatives for Smarter Project Management in 2023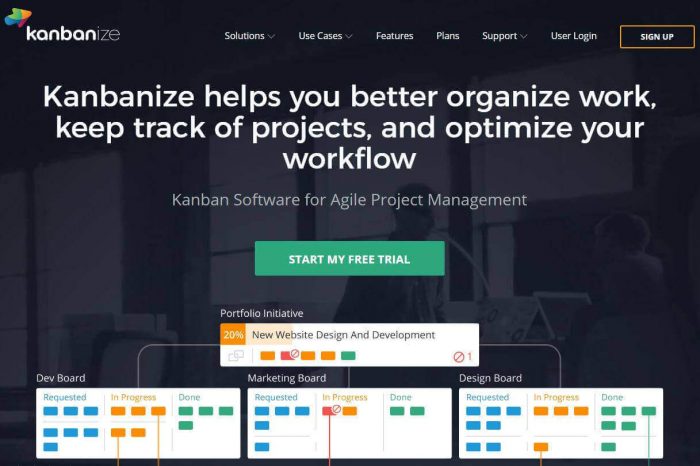 And we are in the territory of amazingly-named agile testing tools!
Kanbanize is based o the highly popular, massively successful Kanban methodology. This software was specifically designed to improve the testing process in Agile.
With additional features like time tracking and Email integration, you really don't need to look for another tool.
Features:
Flexible Kanban boards
Agile timelines
Business Rules (If-This-Then-That Runtime Policies) to automate your process
Email integration
Time tracking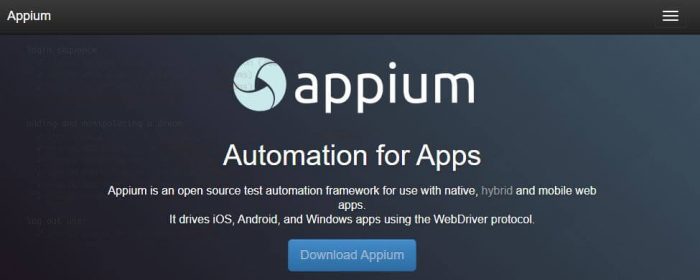 Okay, this one might not sound as cool as Kanbanize, but it is just as awesome!
Appium is an open-source Agile testing tool. It has amazing automation options and can work on mobile apps as well.
It supports iOS, Android, and Hybrid applications.
Key Features
Easy process setup
Great automation
It supports programming languages like- Java, PHP, Ruby, Python, C#, etc.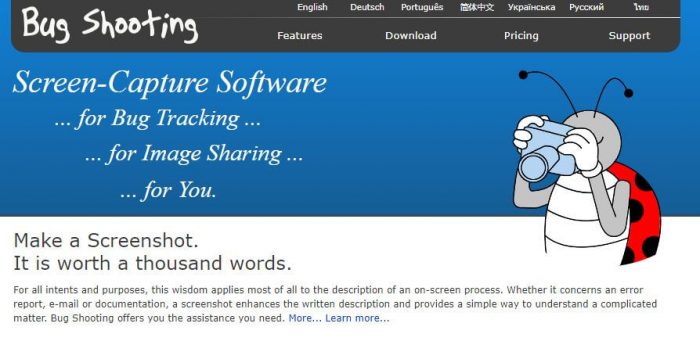 And we are back in the cool-tool section.
As the name implies, Bug Shooting aims at fixing every last bug until the end product is perfected.
It is extremely easy to use and can create screen captures and attach them to the items of bug tracking or issue management.
In a nutshell, Bug Shooting is one of the most intelligent agile testing tools out there.
Key Features
Support for Intelligent capture mode
Effects for screenshots
Easy and fast access to frequently used tools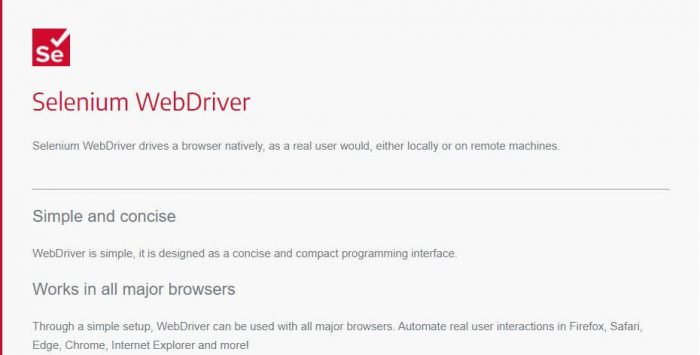 Selenium WebDriver is widely used in the software industry. Having a large number of makers competing for the market share in that particular sector, Selenium has carved a good market share for itself.
This testing tool is best suited to fix web-based applications. Moreover, you can do an unlimited number of improvements or fixes, this tool will not slow down.
Key Features:
Excellent automation
The keyword-driven framework can be easily built
It supports JAVA, C#, Python, Ruby, PHP programming languages to write automation scripts.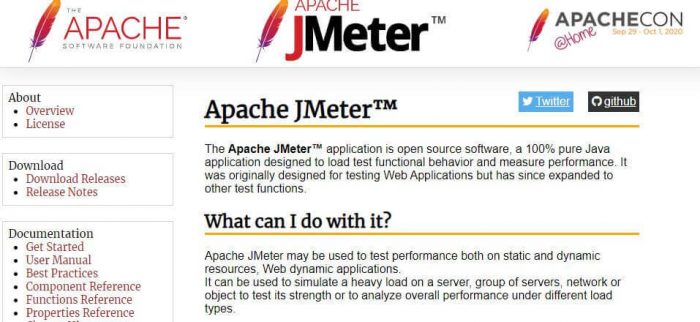 Apache JMeter is written in JAVA language. Plus, it is a bit more advanced app than the ones mentioned above.
It is used to analyze the performance of software, application, and web pages. The tool is loaded with features to streamline your issue management.
The open-source tool is also used to load functional test behavior.
Key Features
Open-source tool.
Extended plug-in support for data analysis and visualization
Full-featured Test IDE for fast Test Plan recording
It offers complete portability and 100% Java purity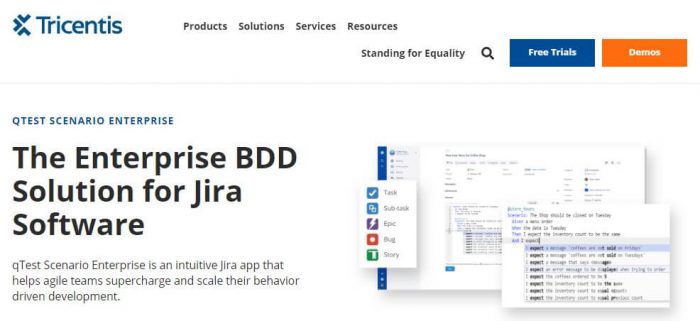 This one is a plug-in to a super tool; JIRA.
But, because of its outstanding performance, it's worth mentioning in this list separately.
It is based on the test-first approach in Agile. qTest Scenario is designed to manage the creation of test cases, execution, and defect tracking.
Key Features:
Built specifically for BDD, TDD, and ATDD approach.
Easily imports and exports the existing files.
Analyzes test coverage and features.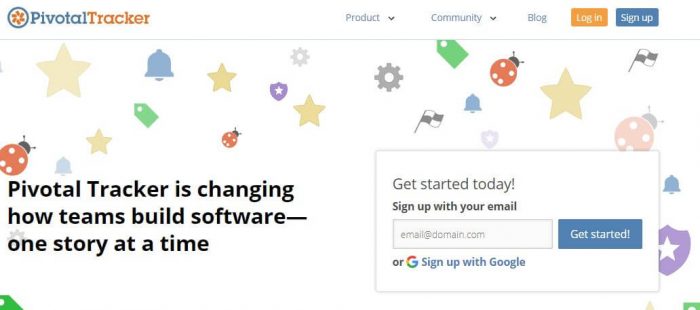 That's what it does; track problems and solve them.
Pivotal tracker is widely used for the planning of projects along with the fixation of bugs and improvements in the product.
The tool works quite well with the Waterfall model, Iterative model, V-model, and other models as well.
Moreover, it helps the team to breakdown a task into further sub-tasks and manages it in a better way.
Key Features:
Easily visualize the scope and focused teamwork.
Real-time progress view
Configuration updates.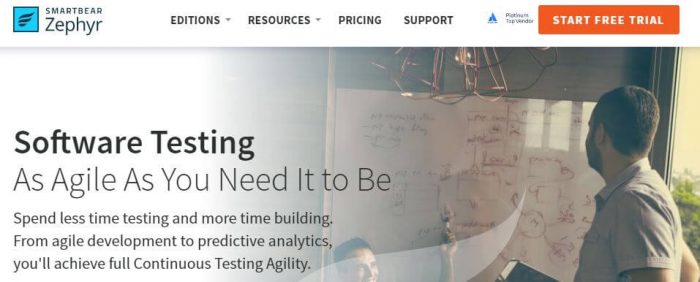 Do you remember that popular meme on social media? "Modern problems require a modern solution?"
This is a modern-day app that was designed for modern problems.
Zephyr is a real-time Test Management Tool which can easily solve complex problems and keep up with the dynamic business environment of today.
It also offers JIRA integration to deliver a high-quality product.
Key Features:
Integration with JIRA, Selenium, Jenkins, QTP, Bamboo, etc.
Tests can be created & modified
Can plan test execution cycles
Executes tests and easily tracks quality metrics.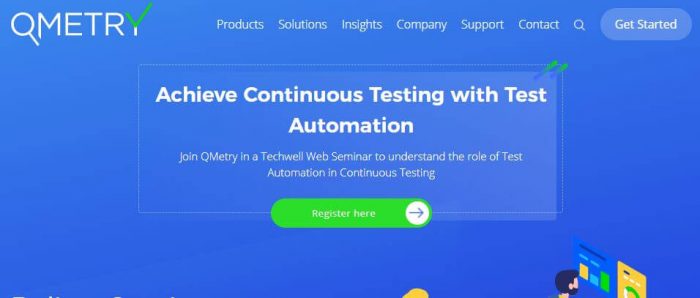 It is another open-source agile testing tool that was specifically designed for DevOps. It provides faster, better teste management, test automation, and continuums integration.
QMetry also works as a plug-in for JIRA. Combining with JIRA, it provides advanced test metrics and reports to the JIRA users.
Key Features:
Create & reuse modular test cases
Collaborate test cases with the help of JIRA Capture, HipChat, & Confluence
Customizable dashboard
QMetry Wisdom helps to enhance real-time reporting & trending analytics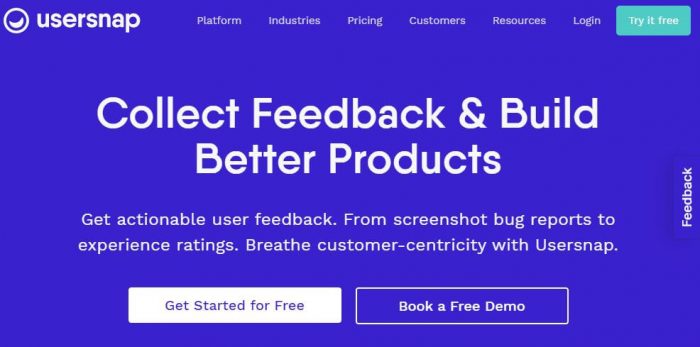 Well, the name of the tool is up for debate.
Nevertheless, Usersnap is a fantastic Agile testing tool to have around.
Using this tool, you can easily screenshot the bugs, edit them, and attach them to relevant files.
In addition, it is very simple and easy-to-use.
There's not much to say about this tool other than, it's worth giving a shot.
Key Features
Can runs on every known web browser
Does not hinder website speed
Get visual bug reports with advanced client-side error recording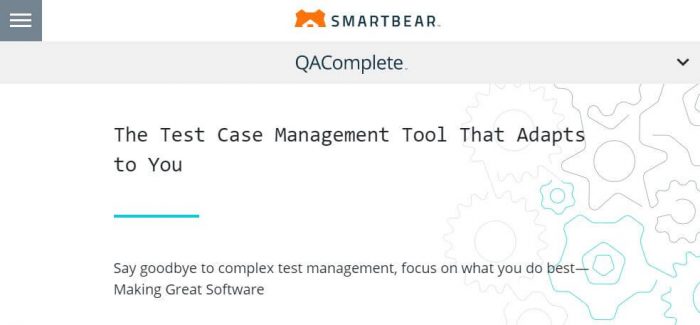 QA complete is a heavyweight in this list. It is designed to handle large amounts of data and provide enterprise-level solutions.
It allows us to link manual and automated tasks and uses its industry-leading AI to detect issues, bugs, and bottlenecks.
Key Features
It can schedule automated Test Runs
It integrates with Jenkins, JIRA, Selenium, and 40+ tools
You can set and monitor Service Level Agreements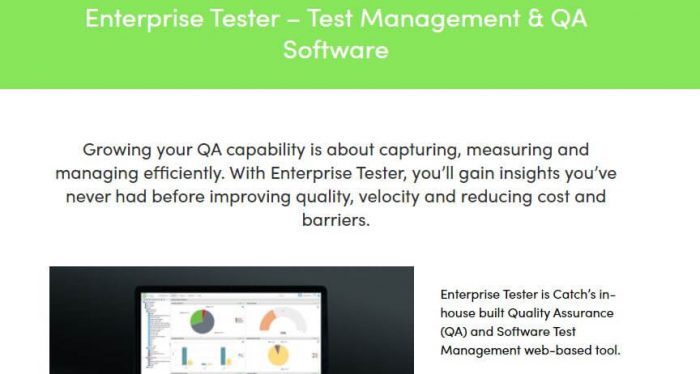 The name gives it away.
Another heavyweight, Enterprise Tester is for large companies. It is a powerful tool that can detect issues and bugs in large chunks of data.
The loaded tool offers traceability, powerful reporting, and integration with JIRA and Confluence.
If that wasn't enough to impress you, this particular tool is used by leading enterprises of the world.
Key Features
It can integrate with JIRA & Confluence
Offers full coverage for requirements & defects
Allows team from Waterfall, Agile, and Cascade project templates
17. BugDigger

It is only fair to end the list with 2 of the coolest names in the industry.
Let's start with the first one; BugDigger. After a name like that, it doesn't need much introduction.
The tool is super easy to work with. You can create whole bug reports with a push of a button.
BugDigger is outstanding in its ability to detect even the smallest of the bugs. This helps in issue management.
Key Feature
Get consistent bug reports with BugDigger
Screenshot annotation editor
You can collect bug reports via RSS/Atom feed or submit them to a custom URL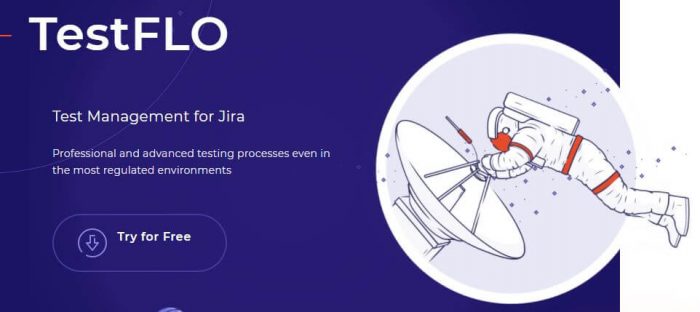 I think we have a winner.
TestFLO, kudos to the developers for the name alone!
The tool is a JIRA test management tool that allows end-to-end Agile testing. The simple agile testing tools offer to add comment attachments to your bug reports. It helps the entire team to know about the bugs and their status.
Key Features
You can get consistent bug reports
Can add comments attachment to Steps directly
Create Defects within steps immediately
Over to you!
There you have it. Now you are pretty well-equipped to start working the Agile way. A point to consider is that project management advancements are rapid. You have to keep yourself updated about the latest processes.
The Agile method is undoubtedly one of the best project management methodologies. These agile testing tools just make it all better!