Everyone thinks that being a realtor means easy money but like any other profession, realtors have it tough too. From attracting clients to selling a property, the process is extremely exhausting, especially if you are handling your business manually.
The real estate business demands consistent input and a lot of hard work. The only silver lining for physically and mentally drained realtors are the online apps for realtors.
Information technology has already become an inseparable part of businesses all around the world and the real estate business is no exception. Realtors, nowadays, have tens and hundreds of apps at hand that can reduce workload, helping them with the management, planning, and execution of projects.
This post is dedicated to some of the best apps for realtors. We have listed a total of 8 apps that managed to make a lasting impression in the real estate business, and have proved, time and again, to be the most impactful in terms of improving productivity and efficiency.
List Of The 8 Best Apps for Realtors:
Here is a list of some of the most impactful apps that can make a huge difference in how you do your job:
1. Zillow Premier Agent – All-in-One Real Estate App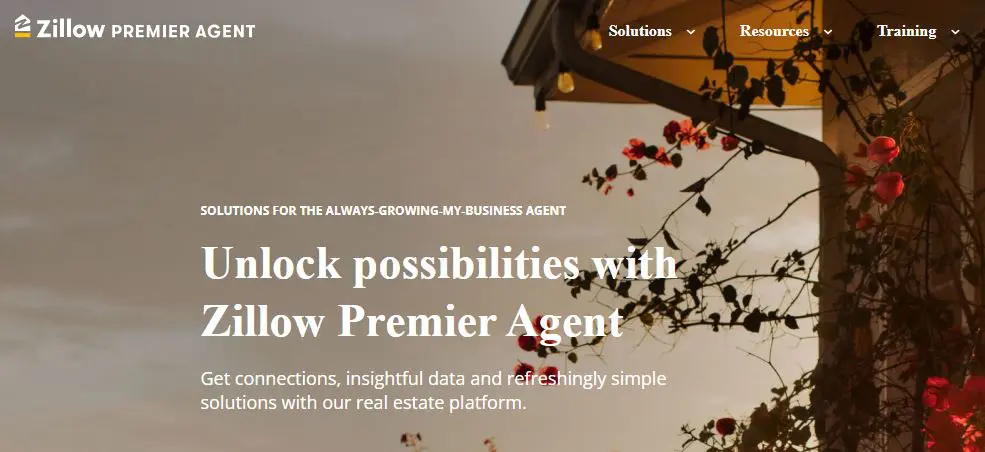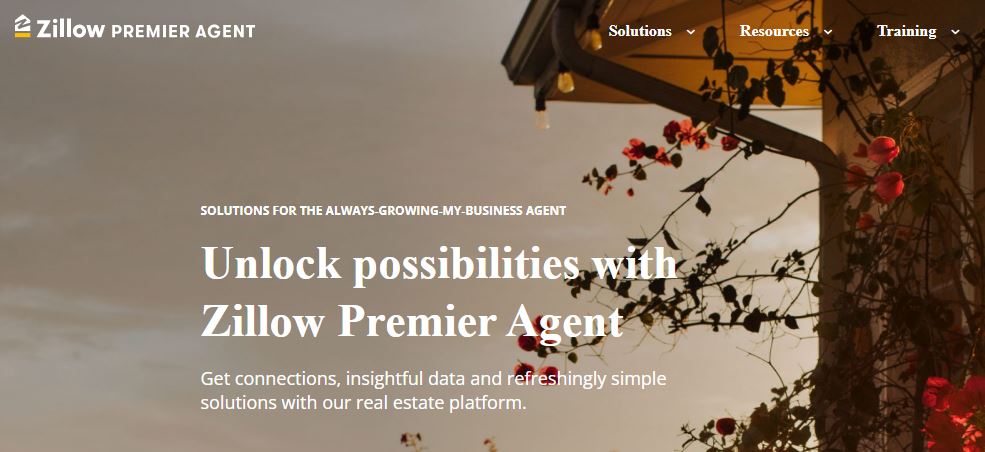 Zillow Premier Agent is one of the most popular apps when it comes to real estate. The app is a must-have for realtors since it is an all-in-one tool offering a wide variety of features for real estate projects.
The app is specially designed for real estate agents, giving them exposure to a bigger marketplace and better opportunities. The real-estate dedicated app is a safe haven for individual agents, teams as well as brokers.
Besides the all-encompassing Zillow Premier Agent app, various other Zillow apps are serving different functions. Mortgage by Zillow, for one, functions as an awesome mortgage calculator, helping users calculate their mortgage interest on the payment. Zillow: Homes for Sale & Rent, another Zillow app, offers listings for buying, selling, and renting homes.
Not only is the app great at listings, lead assignment, etc. but also delivers good results in the task management arena. All in all, Zillow Premier Agent should be your first choice if you want to make your work less exhausting, more interesting, and fun.
Key Features:
Connect with active buyers on USA's largest online real estate network
Offers client management tools to help with lead generation and deal closing
Make you clients' go-to agent by making you their primary contact
Customization features
Streamlined tasks, reminders, and custom notes
Mobile notifications for updates on the go
Best of Zillow report offers an overview of your performance
Best of Zillow agents are awarded priority access to inventory, additional advertising bonuses, and more.
Pricing:
The app is available for free and can be downloaded from the play store easily.
2. Canva – Graphic Designing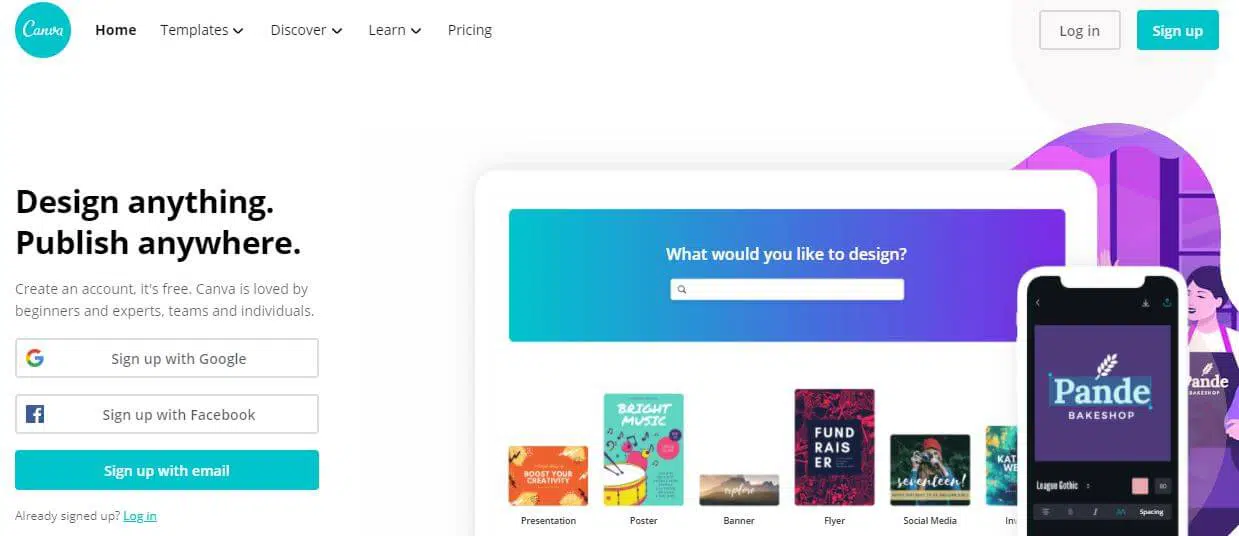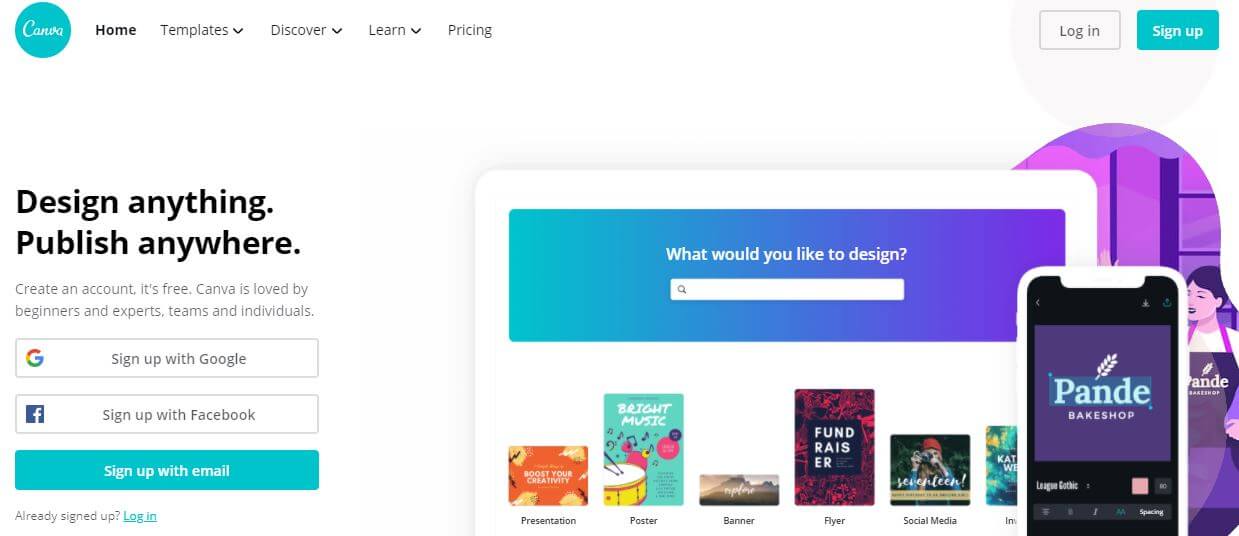 Canva is the got- app for various marketers, be it project management professionals, social media managers, or real estate agents. Canva is a visual management tool that offers features for excellent marketing, helping you create attractive designs, eye-catching fonts, and much more.
With an app like Canva, you no longer have to waste countless hours learning complex photoshop features or spend thousands on employing a graphic designer. The app is enriched with all the features you may need to create powerful presentations, charts, etc.
Not only can realtors use the app to create gorgeous presentations for clients but can also utilize the tool to create awesome images, etc. for social media pages. Canva is a must-have app for those who love to get creative with their work!
Key Features:
Create slideshows, montages, ads, and short films using online video
Free video transitions
Crop videos to fit the desired frame
Free online video recorder
Trim videos with Canva's Video Trimmer
Repurpose and resize any video with Magic Resize.
Offers pre-licensed and free stock videos and clips
Run live sessions while presenting to attract the audience
Import and edit PDFs for free
Text animations
Create teams to work on designs together
Drag and drop functionality
Pricing:
Free – $0
Enterprise – $30.00 per month per person
Pro – $119.99 per year for up to 5 people
3. Trello – Project Management Tool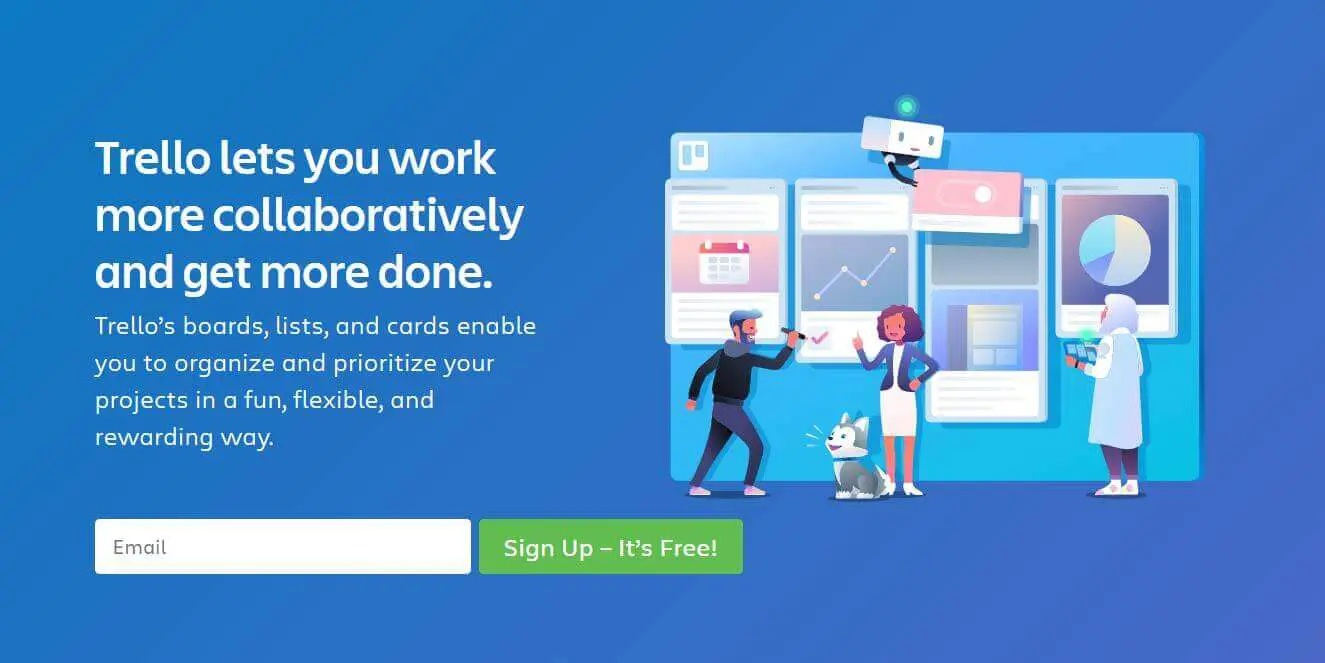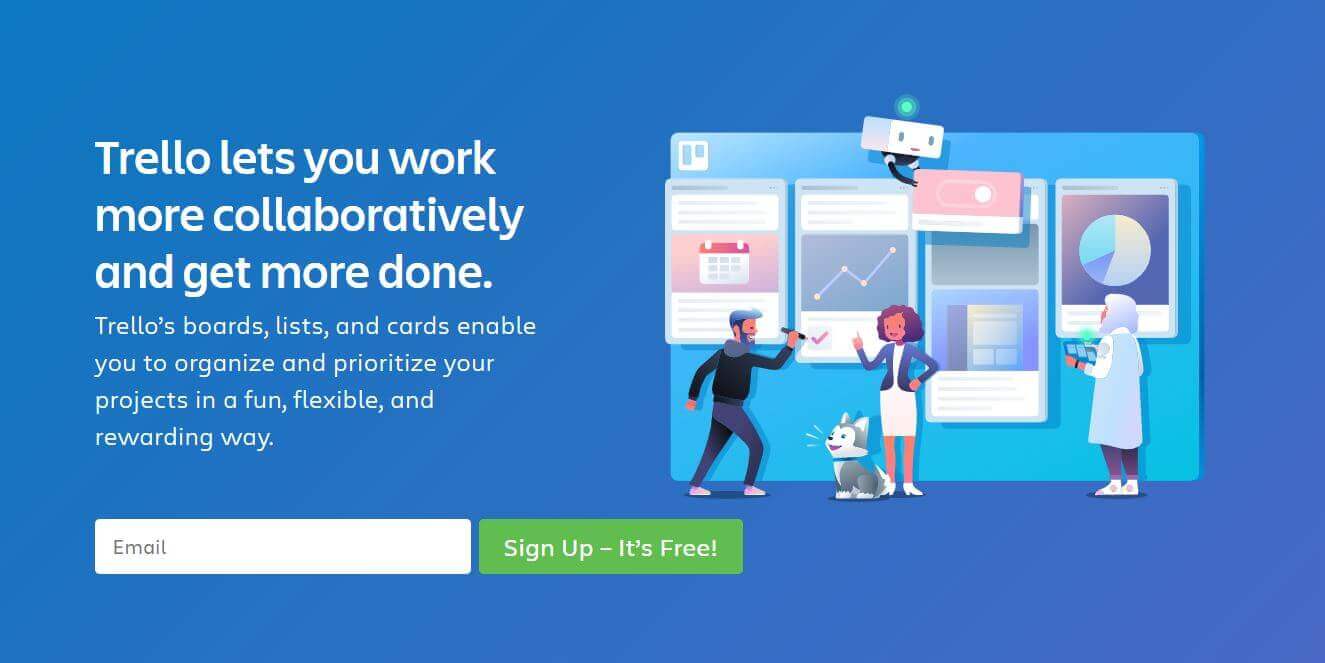 Project management tools are an indispensable need. Whether you work in a giant multinational organization, in a small or medium-sized enterprise, a startup, or individually, having an agile project management tool can drastically change the way you work.
Management tools bring organization, and efficiency and make you more productive with their robust features. Trello is one such tool that has gained worldwide critical acclaim and appreciation with its featureful solutions.
Trello is a powerful project management tool with which you can easily manage your projects without a hitch in the process. Trello, with its unique features, simplifies project management and makes it easy for you to keep an eye on everything in the process.
Key Features:
Set up a Trello board for the organization of tasks and choose from a variety of viewing options
Use Trello cards to break the project into smaller tasks, add deadlines, provide feedback, and much more.
Use Trello's built-in automation, Butler, for automation of recurring tasks
Integrate third-party tools with Trello
Offers ready-made templates to get you started immediately
Pricing:
Free – $0 for the whole team
Standard – $5 per user per month, billed annually
Premium – $10 per user per month, billed annually
Enterprise – $17.50 per user per month, billed annually
4. BombBomb – Video Messaging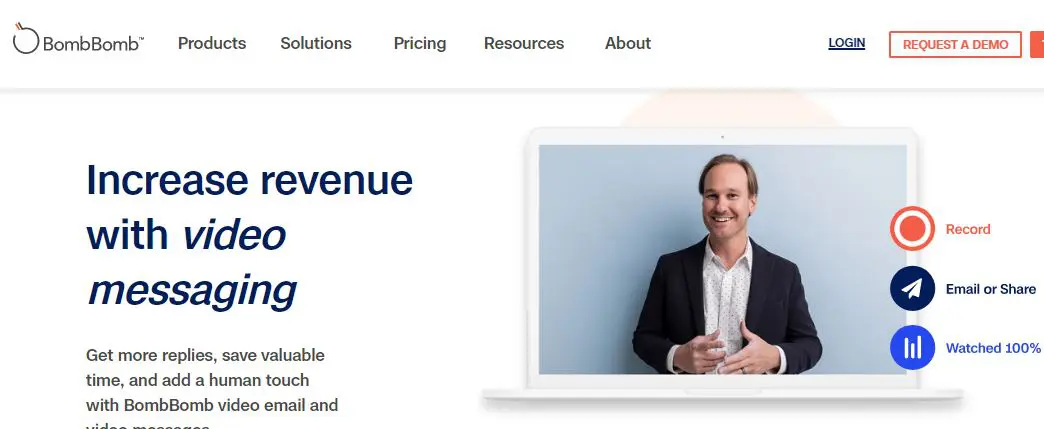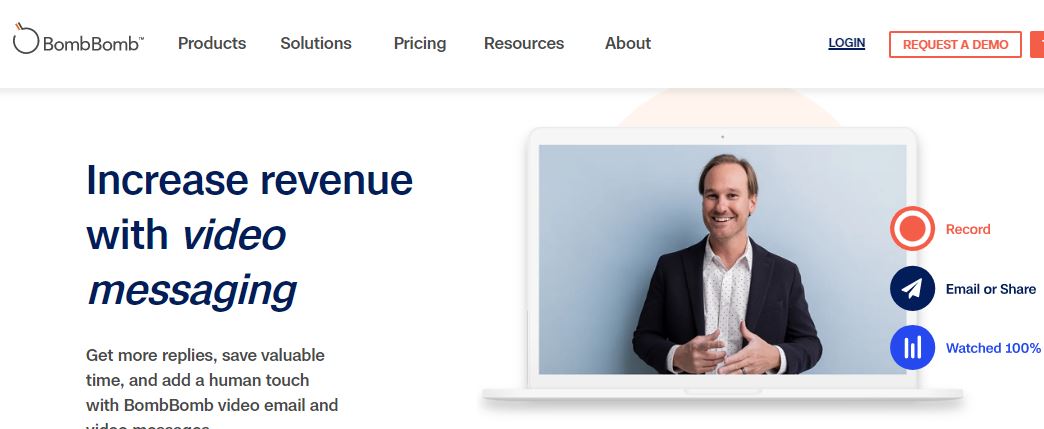 Communicating with your potential clients is a given in any business. Unless or until you have a way of communicating with your clientele, the chances of attracting business are considerably low.
While ads, copies, and email marketing are good options, sometimes they cannot suffice. Sometimes you have to be in front of the client to be able to explain the nitty-gritty of the business and how you are going to go about it.
This is where BombBomb can surprise you. BombBomb is an exclusive video messaging app designed to get your message across in the most efficient way. The app is specially designed so that individuals can send personalized video messages to their clients using their PCs or Smartphones.
Video messaging is a big plus for marketing and communication. Statistics show that videos help 90% of the buyers make buying decisions so, having the right tool for video content can be your ticket to attracting more sales and making big bucks!
Key Features:
Record screen and face at the same time
Send videos through email, text message, social media, and more.
Get real-time updates
BombBomb mobile apps
Chrome extension
Record, send, and track videos via Gmail
Pricing:
BombBomb Essentials – $29 per month per seat
BombBomb Plus – $49 per month per seat
Enterprise – Custom solutions for teams of 5 or more
5. RPR Mobile – Real Estate Data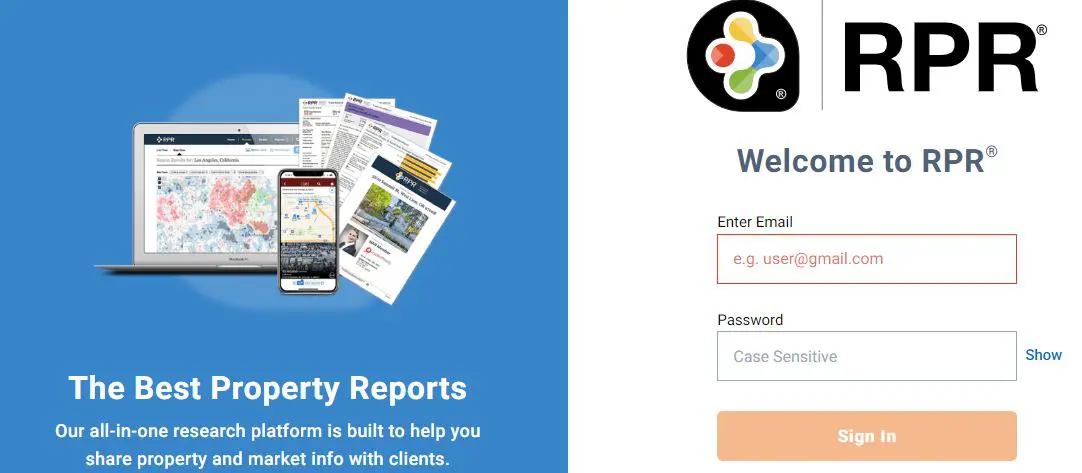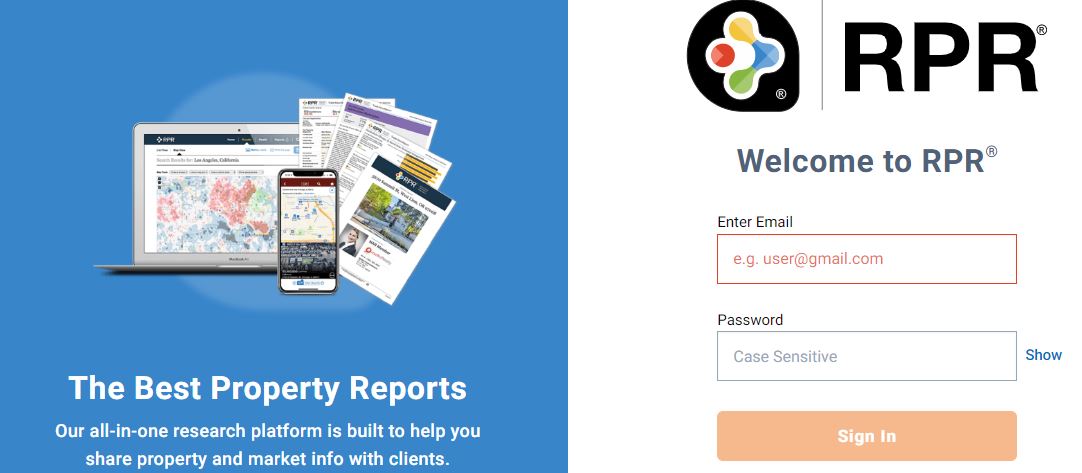 Sometimes, it can be hard for realtors to memorize everything about the property or remember every little detail about a particular estate, in such cases, RPR Mobile proves to be especially beneficial.
The app is, in fact, owned by the National Association of Realtors (NAR) and is exclusively designed to help realtors with listings, comparative market analyses (CMAs), and much more. Realtors' Property Resource (RPR) is indeed a resourceful tool for realtors in particular.
With RPR, you can access the data and keep it at your fingertips all the time. It also helps with polygon search to find specific neighborhoods or zip codes no matter when or where you are. An added advantage is that you can keep your clients in the loop at all times.
Key Features:
Sales comparison analysis and valuation workbook
Powerful reports
Easily search for properties and access tools
Customization features
Customizable AVM widget
Offers hundreds of data sets on millions of properties
Pricing:
RPR Mobile is available free of cost.
6. Connecteam – All-in-One Company App


Connecteam is another famous app that has been exclusively designed to help individuals with daily operations. The app is a one-stop shop for realtors considering its high-end and feature-rich solutions.
Whether you are an individual agent or a team, Connecteam helps you stay connected, and makes sure that your business runs smoothly. The app can help you with organization, listings, schedules, and much more. Plus, it also helps sign agreements in real-time.
Key Features:
Easy drag and drop functionality
Save existing schedules as templates
Automate routinely tasks
Employee tracking and monitoring features
Easy search and retrieval of data
View details via admin dashboard
Pricing:
Free – $0 for the first 50 users, for life
Basic – $39 per month for the first 50 users
Advanced – $79 per month for the first 50 users
Expert – $159 per month for the first 50 users
7. CINC – Real Estate CRM Platform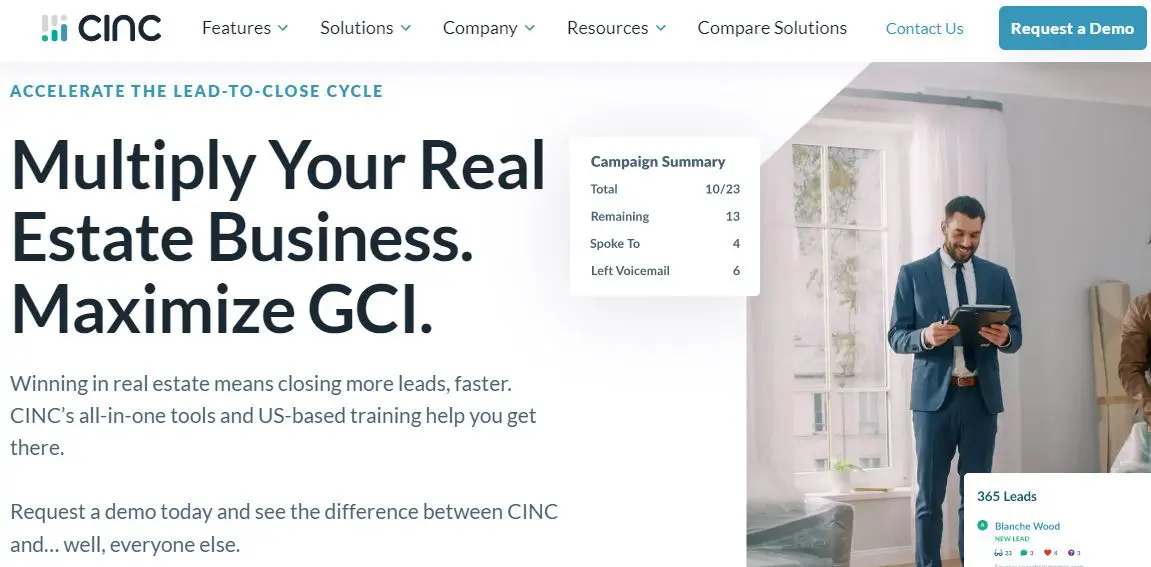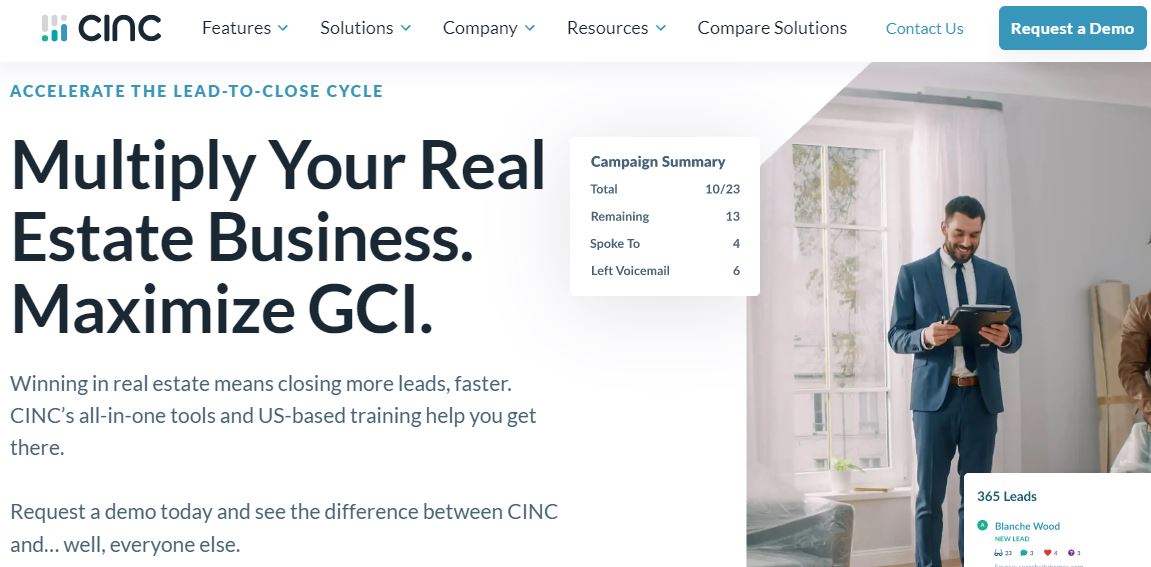 Moving on to our 7th pick for this list – CINC. CINC is an excellent CRM solution for realtors.
One of the biggest and most demanding parts of a realtor's job is attracting leads and converting them into clients. Reading out to potential clients and establishing long-lasting relationships is a tough feat but CINC makes it easier with its advanced features.
The app helps you look into potential leads and get them on the phone so that you can quickly form a relationship with them and explore business opportunities. One of the best features of the app is that it has a highly interactive interface which makes it even easier to navigate through the app and utilize its various features.
With CINC, you can reduce the time you spend on such menial tasks, focus on the more important ones, increase your conversion rate, and improve your productivity by leaps and bounds.
Key Features:
Attract leads and integrate contacts into a central dashboard.
Convert your audience to potential buyers with an optimized IDX website
Receive and send referrals to other real estate agents
Merge past clients and lead sources into one dashboard
Keep track of your prospective clients
Android and iOS apps
Team management
Workflows and automation
Pricing:
Solo – for 1 user, pricing available on the contact
Ramp – for 4 users, pricing is available on the contact
Pro – for 49 users, pricing is available on the contact
Select – for 50+ users, pricing is available on the contact
8. QuickBooks – Bookkeeping App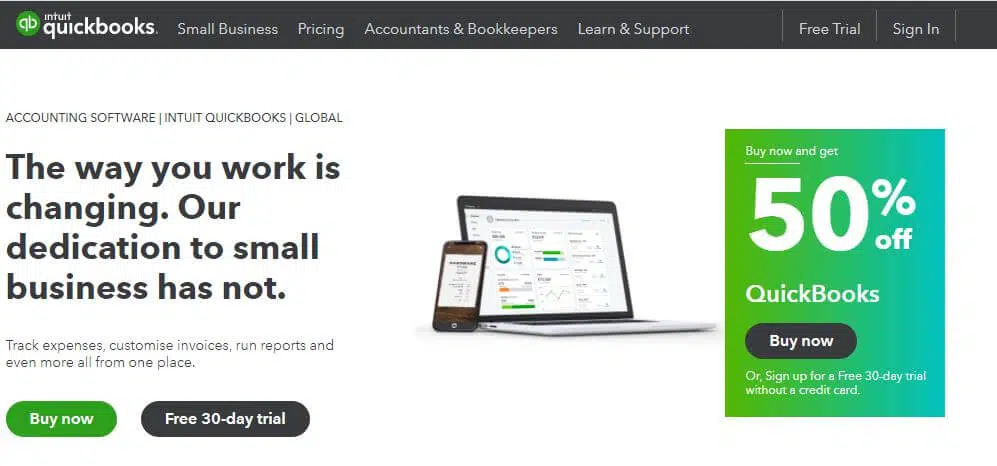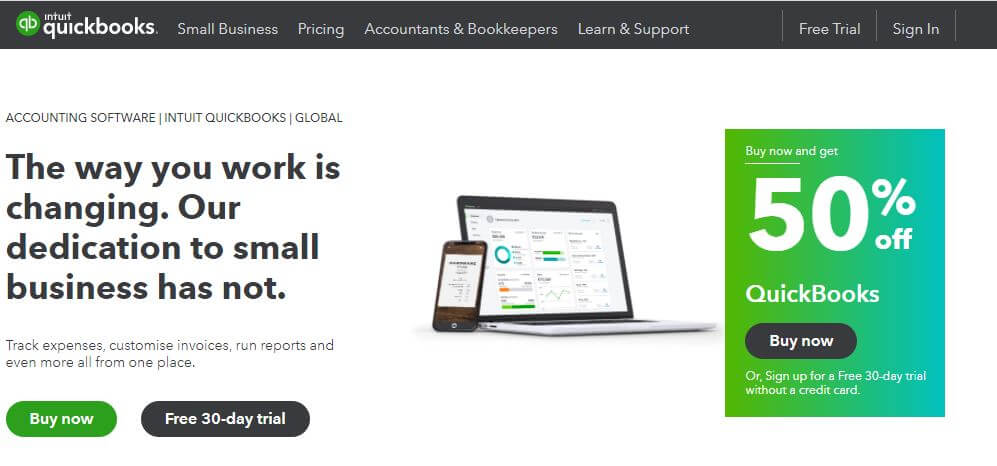 Bookkeeping is an essential part of a realtor's job. Keeping a record of your budget and being able to retrieve the financial information at will is very much important for a real estate agent.
QuickBooks comes in really handy in such a case. The app is specifically designed to help individual users and teams with financial records.  You can easily search and retrieve relevant information and always keep a record of everything with you.
Key Features:
Create custom, professional invoices, sales receipts, and estimates.
Send receipts to clients and get paid instantly
Keep expenses organized
Get a big picture of your finances
Track sales tax on income and expenses
Mobile apps
Insights and reports for better forecasting
Send invoices and receipts in different currencies
Pricing:
Simple Start – $4.80 per month
Essentials – $7.50 per month
Plus – $10.20 per month
Over and out!
These were some of the most popular and exceptionally efficient apps for realtors. Each app serves a different purpose and several of the apps are available for free. If you haven't gotten one already, we'll suggest that you take start from here and choose the app you need the most right now.
Which app do you think will help your business the most? Let us know by writing to us at fwilson@ntaskmaanger.com. We would love to hear from you.
With that, we would like to take our leave, Sayonara!
Also, Check These Blogs: