Remote Jobs in the UAE by City
Ever since the pandemic, UAE has emerged as a hotspot for remote-cross border jobs. Remote jobs in UAE in the first half of this year have doubled compared with the same period in 2021. UAE has always been a global business bus with international competitiveness.
Interestingly, research suggests that 42% of remote workers in UAE mentioned that they will look for a new job if their company does not continue to offer remote opportunities in the long term.
To analyze this trend, the team at nTask gathered the jobs available per UAE region and calculated the percentage of those remote jobs.
According to our analysis, Umm Al Quwain is leading the way with the highest number of remote jobs available at 91.25%. In contrast, Fujairah is second in line with 81.05% and Ajman is third with 48.40%, respectively.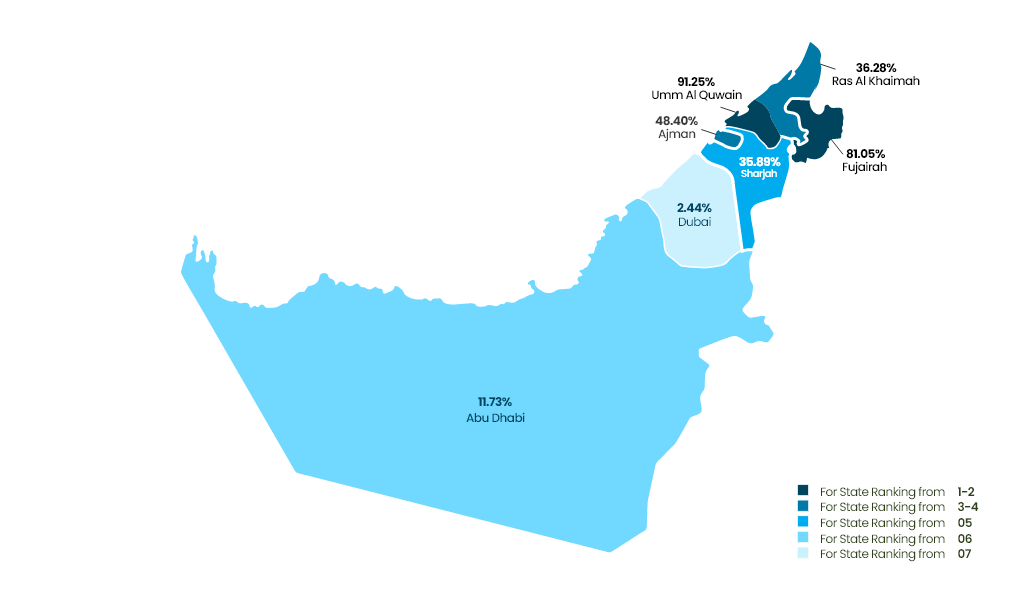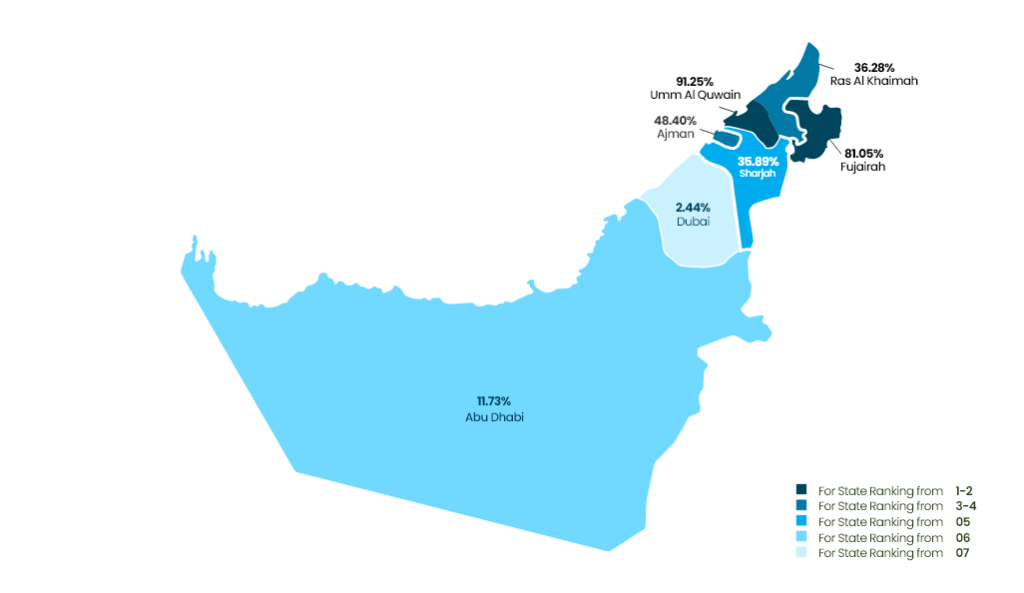 Key Insights
Dubai, being the most vastly populated region with excessive tourism around the year, stands last in line with 2.44% remote jobs.
Abu Dhabi is second in line with 11.73%, while Sharjah stands third from the bottom with 35.89% of remote jobs available.
UAE also introduced a one-year digital nomad visa in March 2021 that allows people to live in the Emirates while continuing to work for employers in their home countries.
Dubai was also ranked as the third-best city in the world for digital nomads to live in, as per a research by real estate consultancy firm.
These insights and research showcase that the UAE is highly promoting the growth of remote work and it will continue to accelerate in 2022-2023.