Remote Jobs by Province in KSA Region
Since the pandemic, many countries have learned the importance of shifting into new norms of remote working.
KSA Provinces didn't leave behind these lessons either. Many companies are embracing the hybrid work model in Saudi Arabia, promoting a better work-life balance. Around 58 percent of companies are now offering remote or hybrid opportunities to employees.
To analyze this trend, the team at nTask looked at the jobs available per KSA region and calculated the percentage of those remote jobs.
According to our research, Madinah Province paved the way with the highest number of remote jobs available at 42.60%. In comparison, Aseer Province is second in line with 37.50%, and Qassim Province is third with 35.90%, respectively.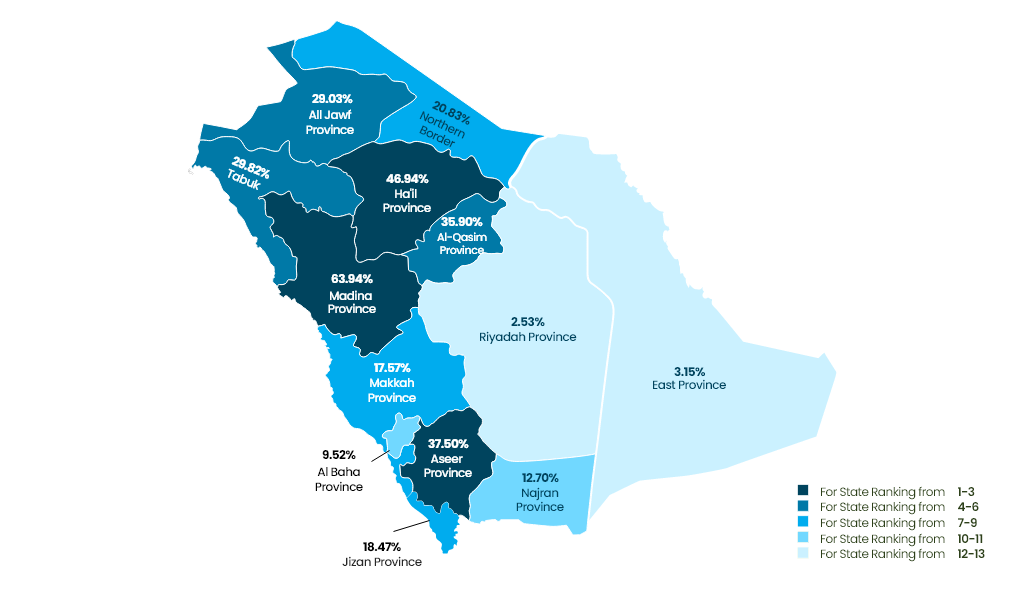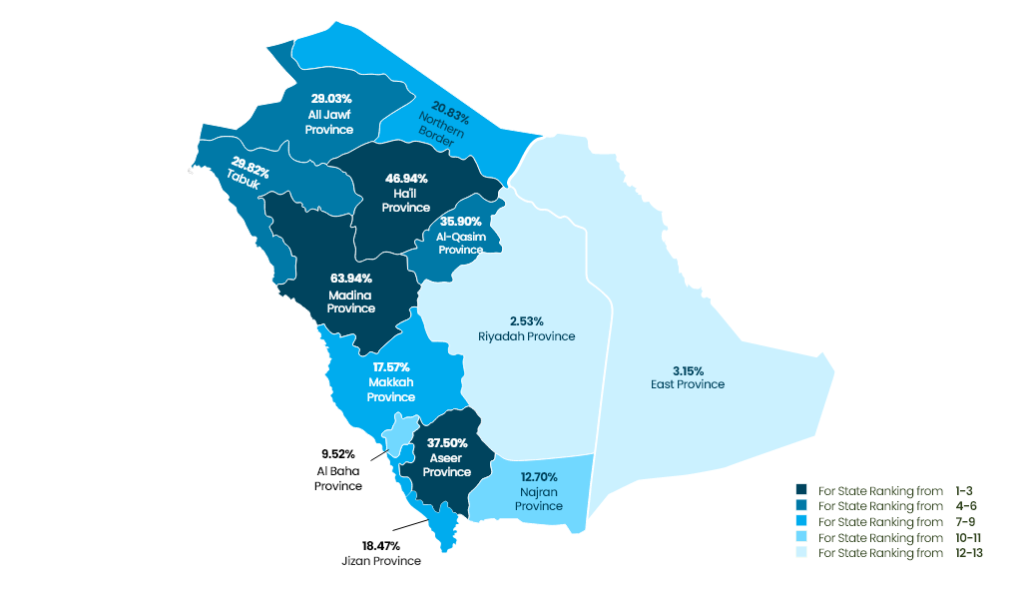 Key Insights
Riyadh region being the most populated state and the job commercial, the province stands last in line with 2.53%.
Eastern Province is second in line with 3.15%, and Al-Baha province is third with 9.52%.
Medinah is chosen as the most preferable city due to the low cost of living and the remote work opportunities.
Riyadh has lower remote opportunities available; however, it has reasonable living costs and numerous co-working spaces.
Damman is also preferred due to the multiple co-working spaces available in the city.
Fortunately, by looking at these trends, it can be concluded that remote job opportunities are getting popular in KSA provinces, and citizens are increasingly becoming immune to them.