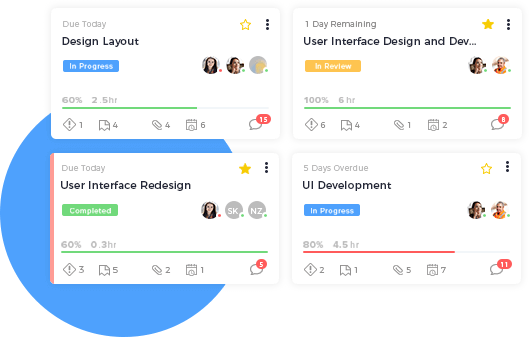 All your tasks, minus the complications
Create tasks, assign deadlines, share files and collaborate directly from your task board.
Task Management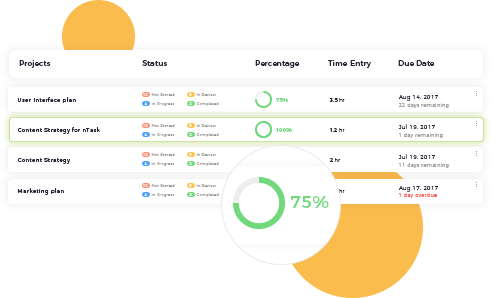 Experience project management like never before
Track and report team performance and let your team sync to deliver success.
Project Management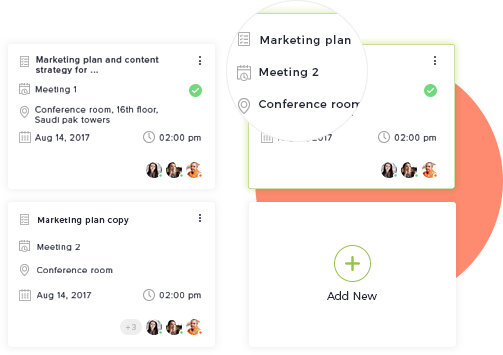 Do more in meetings with smarter meeting management
Create meetings, set agenda and share MoMs directly from your meeting board.
Meeting Management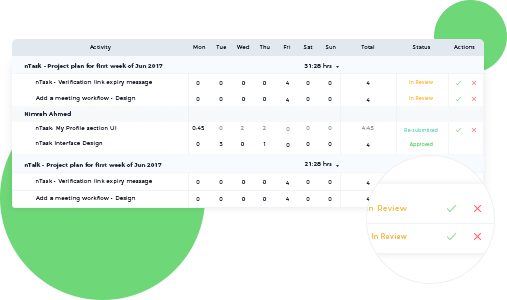 Make every minute count with beautiful timesheets
Track progress by the minute and ensure timely completion with timesheets.
Timesheet Management
Get your nTask Pro subscription for free!