Wunderlist, one of your favorite to-do list app is bought by the Microsoft To-Do. Wunderlist team has worked for years to make it the best to-do list application. It is announced that the Wunderlist app will shut down on 6th May 2020.
It is bad news for the Wunderlist lovers, as now, they will have to shift to another to-do list app. There is an easy way to export all of your to-do list items and task to another application.
The good thing is that you have many options to switch from Wunderlist. You can migrate your work to other apps as well, such as nTask. A step by step process to migrate your to-do list items will be shown to you later in this article.
Don't know how to do it? Just relax… Let's explore the options you have for data migration from Wunderlist.
Wunderlist Is Shutting Down
When Microsoft purchased it back in 2015, it stated the application will work free and still support other platforms. However, now it is completely shutting down, you are forced to switch to another app. Microsoft will like you to migrate all your task items to Microsoft To-Do application, the successor of Wunderlist. It offers integration with other Microsoft tools and the Outlook for your ease.
As Microsoft decided to retire Wunderlist completely, they created its replacement as Microsoft's own to-do list application. Microsoft To-Do has its own benefits and drawbacks. It doesn't suit everyone who has used Wunderlist. This left many unhappy users who are looking for other options.
Check out this blog for the Wunderlist Alternatives:
18 Best Free Wunderlist Alternatives of 2021
However, you can easily export your data from Wunderlist to other alternatives and continue to get your work done while being productive.
What to do now?
The Wunderlist app will keep on running till the 6th of May and you will be given a chance to export your data to other applications or get with Microsoft To-Do. If you don't export your work you will not be able to access it on Wunderlist. However, you will be given some time to import your work to Microsoft To-Do, but this will not be for a longer time.
So, what to do in this situation? No matter how much you love Wunderlist, you will have to switch to Microsoft To-Do by default or choose any other app to manage your to-do items. After the shut down you can only export the data to Microsoft app, so if you are willing to move your work to another app then you should act now.
How to export Wunderlist data to another app?
There is a number of ways to do this. We have explained a number of ways to export your Wunderlist data below:
1. Download your data from export.wunderlist.com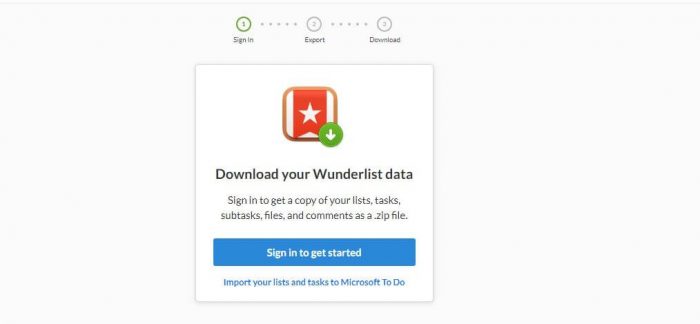 You can easily export your data prior to 6th May 2020 from the link: export.wunderlist.com (make sure that this will stop working after the
First, you need to sign in your Wunderlist account to create a copy of all your tasks, lists, subtasks, comments, and files in a Zip format. You can use this data as an archive and import them to your favorite to-do list app like nTask.
2. Export your Wunderlist data into a JSON format
If the above-mentioned method doesn't work for you, then you can also export your Wunderlist data into a JSON format.

Source: Makeuseof.com
Follow these steps to download your data into a JSON format:
Login to Wunderlist
On the top left, click on your avatar
Scroll to 'Account Settings' as shown in image above
Click 'Create Backup' from an account backup
Once a backup is created you can press the 'Click to Download' button
As now you have your Wunderlist data in the JSON format, you will need to find a JSON to CSV converter. You will need to convert your file in the CSV format as the task management tools and to-do list app allows you to import data in a CSV format.
3. Migrate your Wunderlist data with Zapier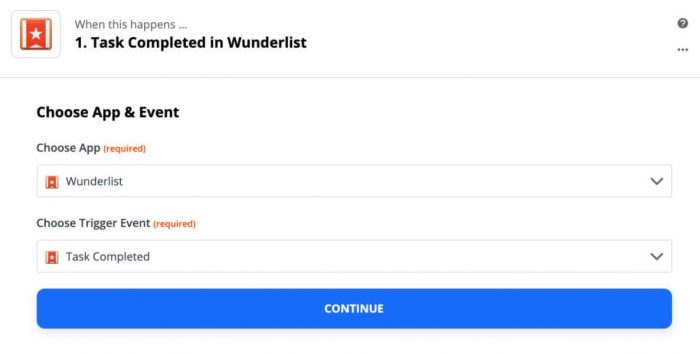 Source: Zapier
Moreover, you can also migrate your Wunderlist data to your favorite app from Zapier. You will need to create an account on Zapier first. Get to the Wunderlist integration of Zapier. From here, you can integrate your Wunderlist account with a thousand other apps and get your data exported.
Use The Best Wunderlist Alternative: nTask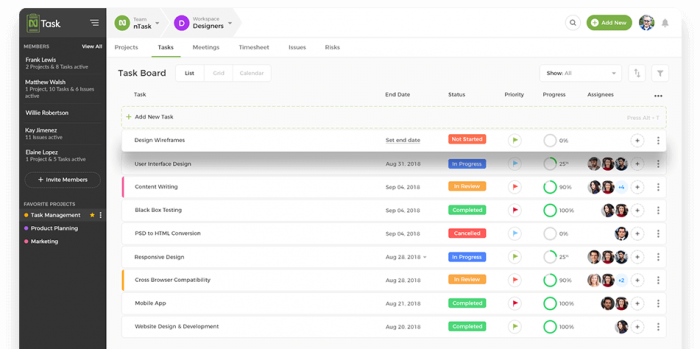 Get in the world of task and project management hub, nTask. It is one of the best Wunderlist alternatives that give you more control over your tasks, to-do list, and project by making you more productive.
It is more than just a to-do list application that gives an elaborative task management solution and makes smart list items. Moreover, nTask comes with native timesheet management, meeting management, risk, and issue tracking. This gives you ease to manage your projects and tasks like never before. Moreover, you can visualize your task progress with interactive Gantt charts.
How to Import Your Wunderlist Data Into nTask?
It is quite easy to get all your Wunderlist data into nTask by following a few simple steps.
Download your Wunderlist data

You can download your Wunderlist data from export.wunderlist.com
OR Create a backup in account settings of Wunderlist and download it in the JSON format.

Save your Wunderlist data in CSV or convert the JSON format to CSV as explained above.
Import your Wunderlist tasks to nTask application
To import your Wunderlist tasks to nTask you will have to go through this quick process.
First, when you are in your task board of the workspace, click on the up/down arrow button in the top right. Select 'Import Bulk Tasks' from the dropdown.

A popup will appear where you can download the template. Click on 'Download Template' to get the template for tasks that can be easily imported to nTask.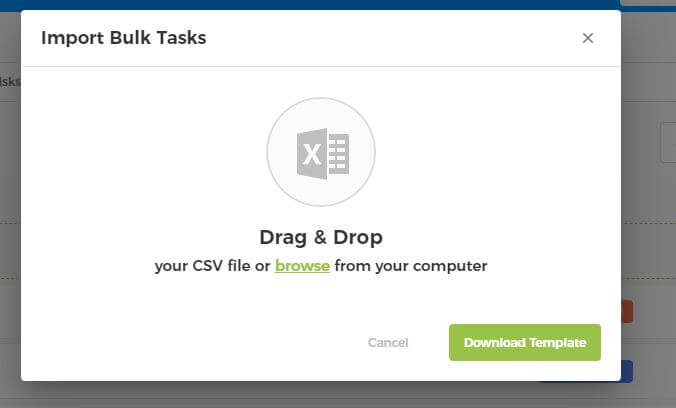 You can open the downloaded CSV file of the task template for nTask.

Now, you can copy the table with the correct heading from the CSV file exported from the Wunderlist app and paste them in the columns of this nTask formatted CSV file. Once you are done filling out the task title, task description, to-do list items, task priority, task status, and dates, then you can save the file on your computer. Make sure that the file saved is in CSV format.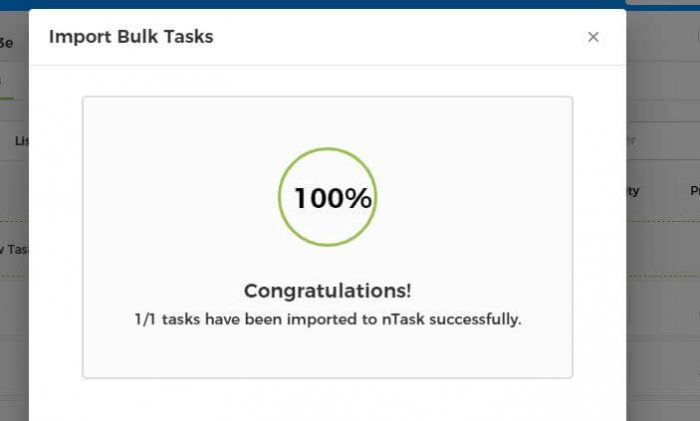 Now you need to browse the saved CSV file with nTask format and import it. Once the file is imported it will show the success popup.
Now all your tasks and to-do items are successfully imported to nTask application.
See you on nTask!
In this article, we have highlighted how you can export your data from Wunderlist and switch to other to-do list applications such as nTask. If you face any issues in migrating your data from Wunderlist to nTask, get in touch with our support team and they can do it for you: support@ntaskmanager.com