In the past 6 months, everything that we thought "made sense" sort of stopped; forcing us to think about our lives, the people we hold dear, and even our jobs in a whole other way. This phenomenon even resulted in having us contemplate different work from home jobs.
When the pandemic hit the world, more than half of the businesses around the world had to rethink their business processes. This caused a spike in unemployment. Fortunately, it also paved several possibilities for people looking to find the best work from home jobs.
Many companies concluded that if they did not go to the virtual world or adapted remote working as the new norm, they were going to fail. Having said that, there are different types of work from home jobs. Some of them are full time, while others are categorized as part-time work from home jobs.
The choice factor comes down to you – i.e. whether you choose to work full time or part-time.
The situation isn't looking very bright at the moment, but some companies encourage people to apply for new jobs. The only problem is that most of us don't know about this work from home job listings until it's too late!
There are a lot of different working options, but the most relevant in the year of the pandemic is remote work channels. In this article, we are going to focus on that.
We see a lot of different articles on the internet every day that tell us about many different jobs that you can do from your home. Using that data and different virtual brainstorming sessions through polls and different questionnaires, we have compiled this list of 8 best remote jobs for you.
8 Best Jobs To-do at Home in 2021
This is the list of the 8 best jobs you can do from the comfort of your own home.
1. Online Teacher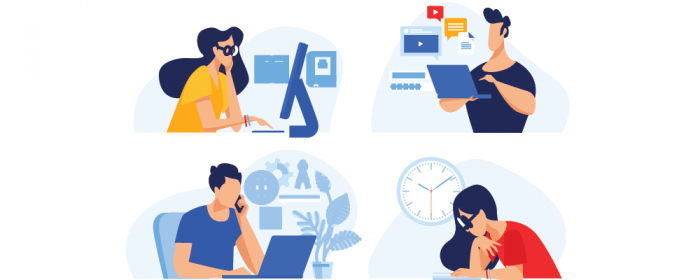 Nearly 80% of the children around the world that were studying in private schools or public schools are now being home-schooled.
They are either studying via online courses already available on websites like Coursera or Udemy, or they are being taught via online classes by their teachers from school.
These teachers are preparing their regular classes and must work quite hard to grab the attention of the students that are in the comfort of their own homes.
It sounds like a scary thought for a new freelancer or a newbie professional that has not done this before, but if you are up for it, these jobs are paying quite handsomely.
The salary varies from school to school and field of study that you want to teach. In our experience, teaching college courses and above can get you about $33 an hour. That is not too shabby for a day's work, in these trying times.
Companies that are Hiring: Prof360, K12
Pay-Range: $9 to $33
Check out the best practices to work from home: 
How to Work From Home? 13 Tips to Facilitate Professionals In Becoming More Productive
2. Telehealth Nurse

All over the world, the coronavirus has wreaked havoc, thus increasing the need for doctors and nurses to be available always.
But if you are a fresh medical graduate with no professional training and you need some real-world training or if you're a nurse or a medical professional that wants to earn some extra money, then being a Telehealth Nurse can be your thing.
What these telehealth nurses do is that they inform the public about the symptoms of COVID-19 and answer any questions related to the illness or just answer other medical questions that people may have.
This is a great way for medical professionals to earn some extra money, but you need to check for licensing requirements before you apply for the job, because every other hospital or medical facility has their specific requirement.
Company that is Hiring: Forward
Pay-Range: $19 to $42
3. Transcriptionist

If you are low on cash, and you can type quickly while listening, then you can be a transcriptionist. This job may seem simple enough, but there is a lot of hard work that can push you to your limits.
Simply put transcription requires both speed and accuracy. It comes with practice. There is no room for rookies in the competitive market these days. However, you can increase your odds of securing a remote job as a transcriptionist by practicing in your spare time.
There are some requirements for the candidate if they want to be a transcriptionist in the medical field, like some technical knowledge or some first-hand experience of the subject matter, otherwise, you are good to go.
On a scale of 1 to 5, with 5 being difficulty in getting transcriptionist work from home jobs, we'd rate it 3. This job is relatively easy to score as compared to others on this list.
Pay-Range: $10 to $27
4. Consultant

If you have commendable experience in any professional field, it is time to step back and reap the fruits of that experience. How? Well, you can become an independent consultant in that field and help other professionals that are going through the same hurdles, like when you started.
This field of work is greatly beneficial for active professionals as well as retired ones to earn more cash. As you are completely independent and you are working remotely, you can choose your hours and select your clients as compared to working in an office.
If you do not have a lot of professional connections or you're strictly working from due to social distancing, there are a lot of different marketplaces where you can publish your consultancy portfolio and get credible clients.
These marketplaces include Upwork, FlexJobs, and Robert Half among many others where you can get in contact with a lot of staffing agencies and different clients from all over the world.
If you are just starting in this field, there are a few things that you must keep in mind. Firstly, gaining clients is not that easy and you have to research and make credible connections that will lead you to bigger and better opportunities.
Secondly, you must keep in mind that when you start out, your income might not be that abundant due to a lack of clients or any other problem.
If you stick to it, you can earn from $17 to around 200 dollars an hour easily. This salary also depends on the type of industry you're working in.
It is one of the toughest and rewarding work from home jobs at the moment. Consultancy comes with a lot of perks.
Companies that are Hiring: You can work as an independent entity or there are a lot of different companies on the internet that can help you find some amazing opportunities.
Pay-Range: The salary depends on the type of industry you work in.
5. Bookkeeper

We can all agree that whenever we look at job listing in the newspaper or anything on the internet, we don't see a lot of job openings for accountancy or something related to finance, and that is because these jobs are not sought out that much and are often published in quite distinguished publications and not regular job listings like something on the internet.
But hey, we understand how difficult this pandemic has been for everyone and we want to tell our friends in the accountancy world that there is still hope for them to earn some cash while working from the comfort of their own home, and that job is Bookkeeping.
This job requires you to keep your mathematical warehouses at home and work on keeping track of all the finances of different companies virtually.
You may not realize it, but these virtual work from home jobs are paying a lot of good money and benefits to the people working on them like paid vacation time with the family (save it for after the pandemic), health insurance, and a 401(k) plan.
Pay-Range: $12 to $25
6. Virtual Assistant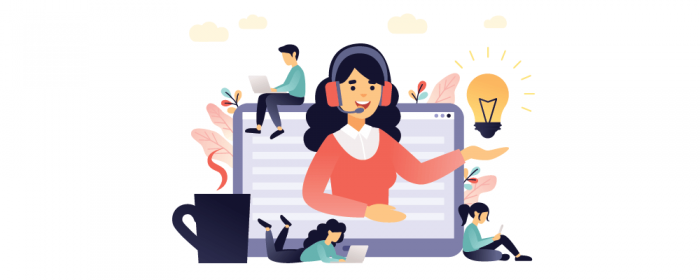 This is another amazing opportunity for you to make some cash if you are good at organizing schedules and have some experience in providing administrative support. Virtual assistants don't have a lot of work cut out for them and they have to REALLY EARN every single dime of their salary.
This job often requires employees to perform a wide range of tasks and errands like scheduling all of the different meetings and interactions, the boss has, email management to keep every connection the boss has updated and satisfied with the business, in addition to maintaining a proper social media presence and event planning.
There are different types of contracts waiting for you if you want to apply as a virtual assistant via an agency. You can join them as a freelance professional, on a contract basis, or you can just get their help in finding a client but be an independent contractor working on a gig-by-gig basis.
Company that is Hiring: Boldly
Pay-Range: $10 to $28
7. Writer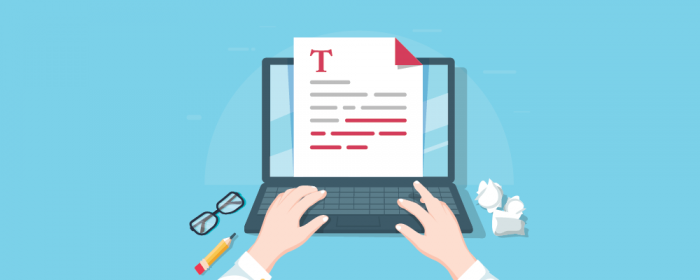 Oh, we are in familiar territory now. Well as you probably know that there are a lot of different websites and freelance markets where, if you can string a sentence together and enjoy wordplay, then you can easily land a writing gig.
But if you thought that there were many writing projects on these websites before, you will be shocked to see what the pandemic did to the number of writing gigs. To put it mildly, the writing industry exploded.
All over the world, websites are becoming the only source of business that helps companies gain value. This is because the whole world is told to stay home, and the companies need websites if they want to break even on their investments.
This is where content comes in. All the websites that are popping up on the internet, need engaging content that can attract existing and any potential clients towards the business, and the companies are willing to pay big bucks for it.
Not only that, but you can also become an independent contractor and get different writing gigs from all over the world through websites like Fiver, Freelancer.com, and Upwork, among many others.
And you are not even restrained to writing blogs. You can even write e-books, scripts, magazines, and even articles in the newspapers. So, if you want to make serious money and have the skill needed to take on different writing challenges, now is the time. To get started create your freelance writer website, or join other freelancing platforms.
Pay-Range: $10 to $50
8. Customer Service Representative

If you are the type of person that is good at people skills, has a reasonable temperament to understand the workings of a specific product or service, and can pull long hours at the job, then this job is perfect for you.
In 2020, we have seen a major shift of companies hiring more freelancers to handle their business, and one of the easiest jobs to get in the freelance market right now is the Customer Service Representative.
You can perform this job via live chat, email, or even an online chat, which is a huge improvement in the field as you only had the option to do the job by making calls all day, in the olden days.
This one is also one of the easiest work from home jobs to find. Not that CSR work is super easy; it's just that the chance of getting in is not that difficult.
Pay-Range: $10 to $19
Conclusion
There you have it. These are the most sought-after best work from home jobs that people are reportedly looking for. Many of these require some sort of minimum experience, to begin with. If you don't have the experience, you can enroll in free online work from home virtual job courses. They will give you a good head start for your resume.
Keep at it and don't lose hope. If you already managed to get a job, we would love for you to share your experience through the comments section below.
---
Got 5 minutes? Let's Plant a tree together
The landscape of Remote Work in 2021 [Survey]
2020 has been full of uncertainity for Businesses. What do you think future of Remote Work will look like?