A work breakdown structure (WBS) combines scope, cost, and deliverables into a single tool by breaking down the project into smaller components.
WBS is a vital technique that may assist you in planning, executing, and analyzing large projects. While most work breakdown structures are based on deliverables, they can also be based on phases.
Continue reading to learn more about what a work breakdown structure can accomplish for your business.
---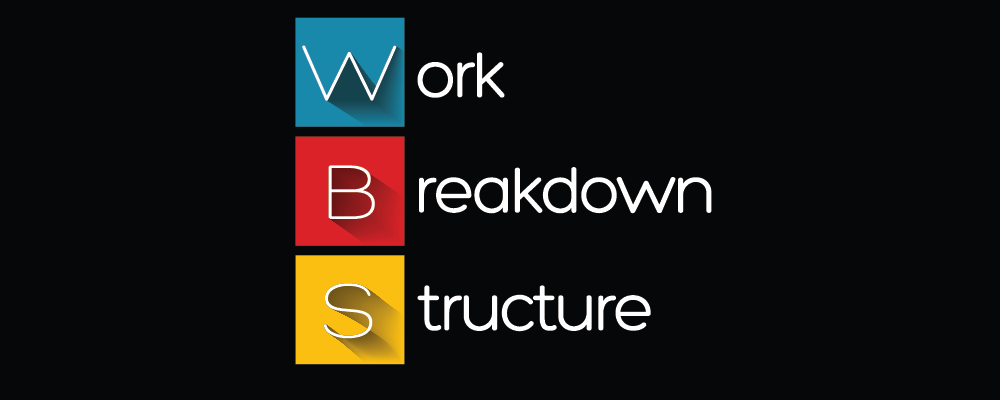 What is Work Breakdown Structure?
A work breakdown structure is a diagram that depicts the links between objectives, measurable milestones, and deliverables (also referred to as work packages or tasks).
The basic goal of a work breakdown structure is to divide a project into smaller tasks to make it more controllable and quantifiable.
PMBOK defined WBS as a deliverable-oriented hierarchical breakdown of the work to be done by the project team to achieve the project goals and create the appropriate deliverables.
The hierarchy's delivery focus covers both internal and external deliverables. It organizes and specifies the project's overall scope. Each level represents a more specific declaration of the project's scope. The work breakdown structure defines work bundles (WBS).
A deliverable might be an item, service, or activity in a work breakdown structure. Focusing on deliverables rather than processes in a work breakdown structure helps to eliminate excessive effort to get the desired outcome.
A well-planned work breakdown structure (WBS) helps with scheduling, cost estimation, and risk assessment.
It is often a visual chart or diagram that outlines a project's timing and method while recording each task, subtask, and deliverable that will be generated and completed throughout.
It is often presented as an outline, similar to a table of contents, although it may also be arranged using tabs or other visual structuring methods.
---
Components OF WBS
A credible, useful work breakdown structure has a frame, cost, and resources. The following elements are found in the most useful WBS plans:
Identifying which organization, department, or individual is accountable for each task element
The expected start and finish dates
Required resources
The estimated cost of the project
The number of charges
Specifics, requirements, and deadlines of the contract
Protocol, procedures, and standards for quality control
To achieve the intended objectives, technical expertise and resources are necessary
The WBS can also conduct higher-level directing and organizational functions. A detailed work breakdown structure (WBS) plan can be used to:
Assist human resources with team management
Control the timetable and set the project timeline
Quality assurance and measurement
Consider the environmental aspects of your business
Determine the assets of the organizational process
Maintain a record of version history
Create dependencies
Track the overall progress of a project
---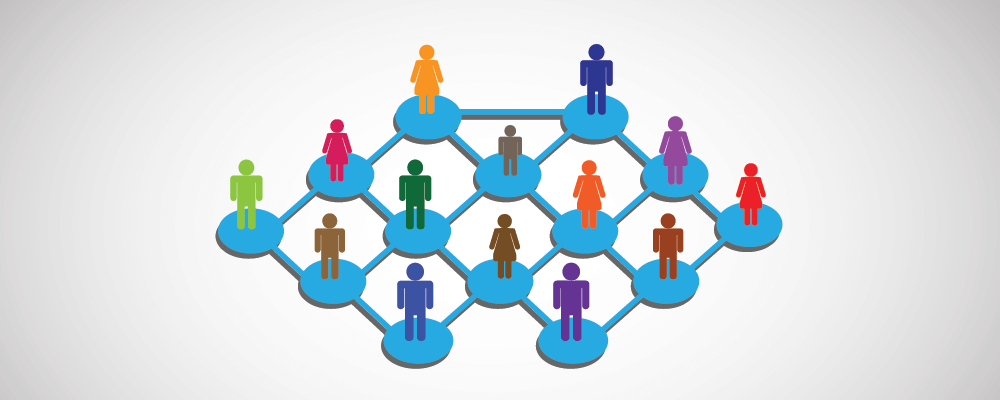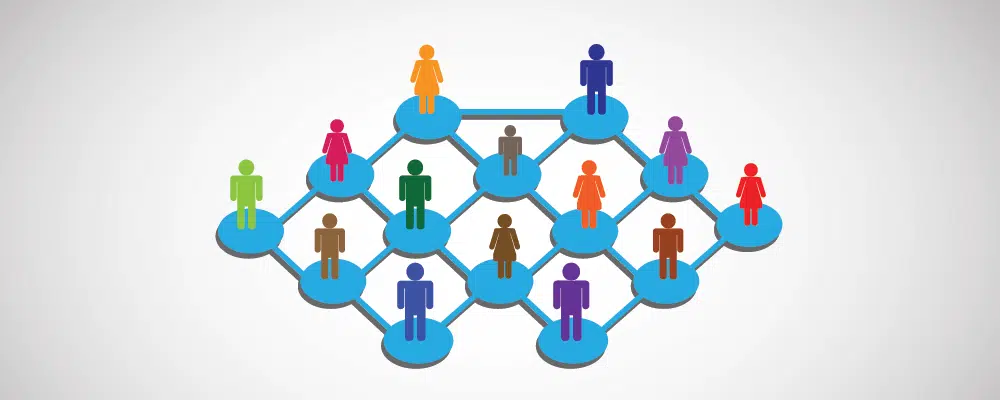 Why is WBS Important for Business?
The following are some of the advantages and disadvantages of utilizing a work breakdown structure:
Gives management and team members a continuous picture of how the entire project is progressing by providing a visual depiction of all project components
The impacts are clear and measurable
breaks the task into small pieces
Allows successful occurrences to be replicated
Creates a framework for cost estimation and allocating human and other resources
Examines responsibilities and resources for any overlaps or gaps
Lowers the risk of adding items beyond the scope of work or missing an important delivery.
These benefits can be acquired through a single project, but they may also help improve your organization's overall procedures and culture. These are 
The business can quickly determine the budget for the whole department by taking the WBS for each project into account.
Teams may simply establish the project timeline and budget.
Teams can track specific aspects of the work breakdown structure as the project progresses to determine project cost performance and discover organizational challenges and difficulty spots.
A well-designed task breakdown structure may keep your team functioning smoothly by giving the following benefits:
Improves productivity
Assists project managers in anticipating outcomes based on a variety of factors
Aids in project organization and the communication of the project scope to stakeholders
It helps with task distribution
Estimates cost, risk, and time accurately
Allows for more creativity and brainstorming that focuses on the end outcome
The details are well-organized
Potentially avoids issues
Concerns about scheduling are addressed
Tasks are allocated to help with risk management
Allows for greater flexibility in teams
It eliminates uncertainty
---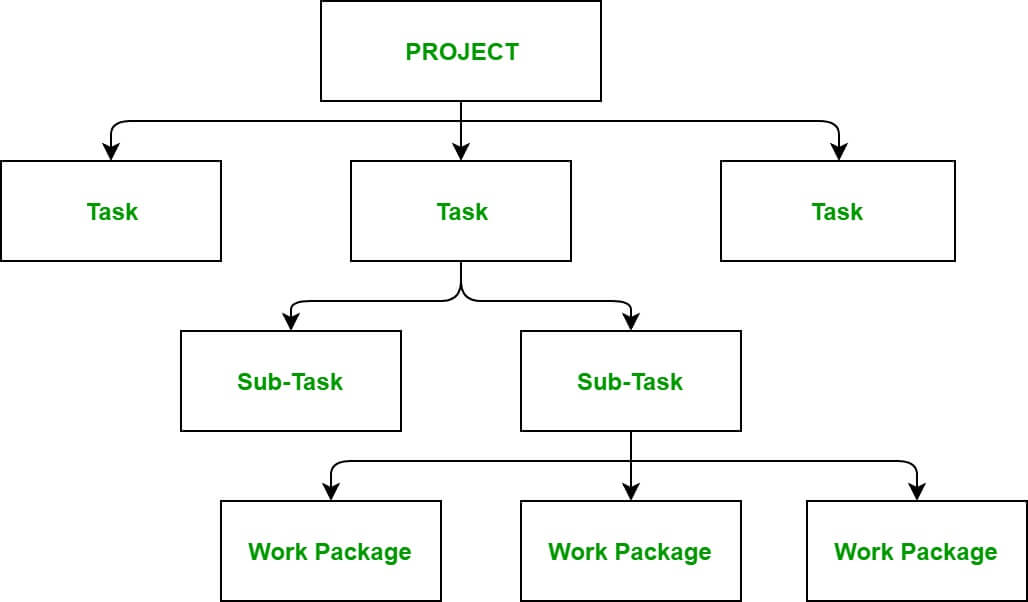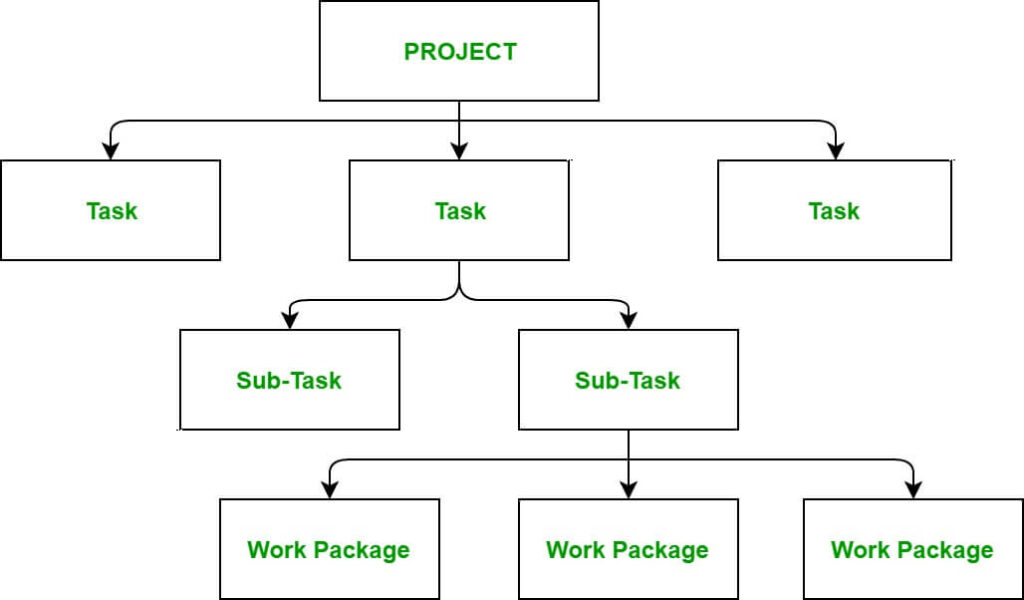 Effective Work Breakdown Structure Characteristics
A robust work breakdown structure cannot be developed quickly or by anyone. The following aspects should be included in a work breakdown structure (WBS):
All aspects of project design and implementation, including deliverables and milestones, must be defined
It should be produced by the project manager and people directly involved in the project
To allow concepts to be easily absorbed and organized, every piece of information should be graphically represented
Allow concepts to be readily absorbed and organized, all at the same time
As dependencies and risks might influence the timeline and/or scope, the work breakdown structure (WBS) should be viewed as an organic guide that acts as the project's guideline while being changed and amended as needed
Be adaptable to any format or platform so that team members can simply access and act on it regardless of location or device
---
Types of Work Breakdown Structure
Two types of work breakdown structures are often employed in project management:
Process-oriented WBS
Deliverable-oriented WBS
Contrary to popular belief, you can (and should) use both forms to describe the scope of your project. When utilized together, they can give unique and valuable insights into the project management methodology.
Process-Based Work Breakdown Structure
A process-oriented work breakdown structure (WBS) depicts a project in stages, work cycles, or functions. This work breakdown structure emphasizes the actions that must be executed across several disciplines for a project to be finished. Different aspects are frequently expressed in verb form.
A process-oriented work breakdown structure provides a detailed breakdown of work from a functional standpoint, resulting in a more cohesive project scope.
It may also ensure that high-quality practices are followed throughout your project.
Deliverable Oriented WBS
A deliverables-oriented work breakdown structure (WBS) defines a project in terms of concrete deliverable elements. Deliverables are often literal components or objects required to complete the full project.
A deliverable-based work breakdown structure (WBS) can help project managers grasp the full scope of a project and how each delivery ties to the others. They can also provide several levels of management with a more organic view of work, allowing for more accurate cost and resource predictions.
---
Guidelines for Creating WBS
Work Breakdown Structure development requires breaking down major project activities or sub-activities into smaller, more manageable tasks until the activities are sufficiently detailed to allow for project management and development.
Work packages are the items at the branch's most basic level. Here are some ideas for developing an effective Work Breakdown Structure:
At the most granular levels of granularity, always represent Work Breakdown Structure activities in verb form
Examine the Work Breakdown Structure. Check that the work indicated in the Work Breakdown Structure has covered all deliverables completely
Include non-IT work elements, such as documentation and review tasks, in the framework
Other supporting activities, such as product/service launch and deployment, should be scheduled
Delivery approval cycles should be considered
Include project management deliverables
Include any deliverables that the customer or any other stakeholders must meet
---
Creating a WBS
Deliverables should be listed
Make a list of the critical deliverables required to complete your project. Clear out any questions about your deliverables before recording them, and have your list reviewed by many stakeholders to validate its accuracy.
Separate each deliverable into Component
Determine which elements contribute to your core project deliverables. You may categorize them based on the sort of work or job. There is no restriction on the number of components you may have. Be as specific as possible.
Divide Each Component into Work Packages
Divide each Component into work packages until you have a single task that a single worker can do. The budget, resources, milestones, and deadline for your job project should all be different.
Determine dependencies
Ensure that you understand when specific activities must be performed and what tasks must be finished before others begin. This will help your team spot potential hazards and manage time more effectively.
Prioritize Dependencies and Assign Work Packages
After you have identified your dependencies, prioritize your work packages. Assign each task package to the right individual, gradually progressing to larger deliverables.
---
Tips for Creating WBS
Organize a brainstorming session with all departments involved in the project.
Allow project teams to employ low-tech methods to highlight essential deliverables
Make advantage of mind mapping and brainstorming technology
Use a consistent framework for supplying descriptive information for each WBS element in the WBS dictionary
Customize the level of detail. The quantity of information provided should be reduced for higher-level WBS items and increased for lower-level ones
Because the work breakdown structure is organic, it should be evaluated and altered frequently to maintain proper project performance and delivery
Make a note of the documentation and review cycles, as well as the time it takes, as well as training at the beginning and testing at the end of the project
Keep track of the project management deliverables, which include developing a project plan
Define the deliverables that the client or an external party must meet or provide. Examine the project charter for any responsibilities that must be included
---
Examples of WBS
Let's create WBS for Business Process Modeling. It is structured according to the bpm project's phases:
Launch– Process selection, stakeholder analysis, project preparation, and planning.
Design – includes modeling current processes, measuring baseline performance, and identifying quick gains. Examine a few different BPM models. 
Innovate – future process modeling, rewritten business case, complete plan for future phase, commencing organizational transformation strategy.
Identifying – essential hardware and software for future processes, integration standards, and test scripts. 
The implementation phase includes the rollout of a new business process model (bpm), marketing, staff training, and user acceptance testing.
Monitor phase – Benefits delivery, tracking progress toward reaching to-be KPIs, and communicating benefits. 
---
WBS Software
Developing a work breakdown structure diagram is an excellent method for getting a project started and ensuring that it is completed swiftly and on time.
You can use software to create a Work Breakdown Structure for your project.
Using software to construct a work breakdown structure (WBS) is especially advantageous since it is easier to describe the scope of a project and its deliverables.