Basic compliance auditing has been carried out the same way for many years. Create an audit plan, complete it, review the audit results, and so on. However, in recent years, the traditional methods have proven to be too time-consuming and rigid, with little to no room for open communication between the stakeholders.
Customers and executives need greater assurance about their critical assets in today's dangerous cyber landscape. As business conditions are constantly evolving and enhancing in complexity, auditors are now struggling to keep up with their methods. Many security and compliance teams must now have a real-time understanding of the risks and control performance.
Agile is the new approach to auditing that yields a higher level of assurance about the control processes under examination. Entering the agile trend is significant. 82% of people say auditing has the potential to add more value to their regular work.
Let's dig a little deeper into what agile auditing is, how it compares to traditional one, the benefits, and how you can begin with it.
Agile Methodology
Before deepening the agile methodology, it's important to understand Agile. Agile is not a new concept. In the 2000s, early technology was changing, and developers knew that the traditional waterfall approach was not working. The Agile Manifesto took place. Let's take a look at the four fundamental values of Agile.
Working software over the usual comprehensive documentation
Adapting to change after following a plan
Customer collaboration and interaction over any contract negotiation
Individuals and interaction over tools and processes
The idea focuses on the customer and depends more upon sprints with adaptable and iterative software development. It also allows for frequent communication and collaboration with developers.
What is Agile Auditing?
Agile auditing is all about focusing on conducting shorter audits with an emphasis on evaluating the business processes that are most prone to failure and the controls meant to address the most critical risks at any given moment. Once you understand the agile roots, it is not surprising that the methodology has been co-opted through audit and compliance professionals to have a better workflow.
Instead of having any inflexible list of steps, the process focuses on internal audit and compliance work teams to work on top priorities and attempts to call control owners to action as soon as the issue arises.
What is agile auditing used for?
Agile auditing is a process used by internal audit teams to develop an audit plan that can quickly respond to change, whether it is because of a new risk emerging or simply a business priority change.
In traditional project management, the last and late-stage changes are always taken with a grain of salt, as this usually means scoop creep with higher costs. In Agile, the team helps to embrace the uncertainty and acknowledge that even a late change can still bear a lot of value to the end customer.
The Benefits of Agile Auditing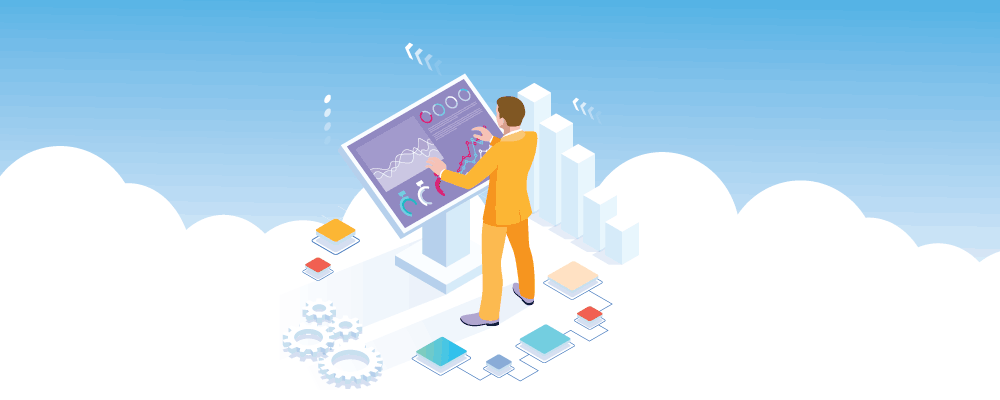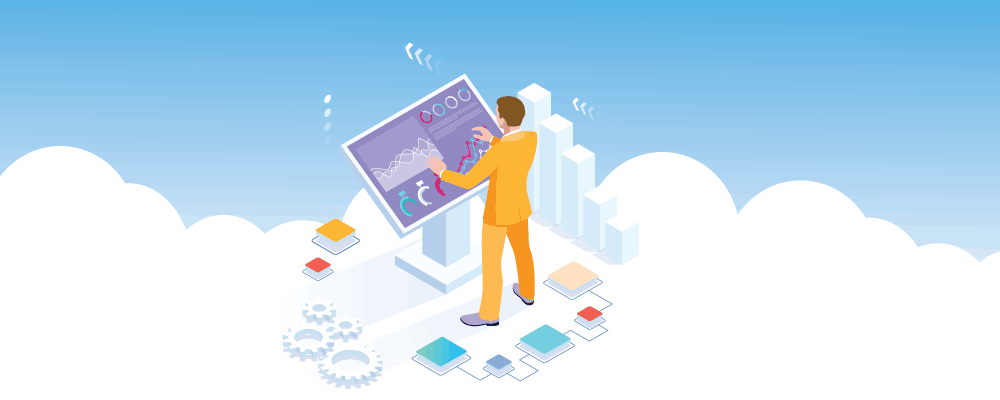 Adapting your practices to Agile auditing from traditional processes can be challenging for some compliance professionals. However, there are multiple other benefits of Agile auditing to keep in mind as well. Let's take a look at a few.
1. Faster Response Time
If an issue within a business process is detected or any control needs to be adjusted, The Agile auditing process allows teams to respond quickly.
2. Enhanced customer interaction
Agile sprints allow for weekly as well as daily customer interaction and engagement. The basic waterfall approach makes communication with stakeholders much more infrequent and limited.
3. A better understanding of organizational controls and risks
Agile auditing focuses on the highest-risk business processes and controls in an organization. It forces the entire company to analyze its risks and prioritize like no other thoroughly. This leads to a much greater organizational understanding of what requires the most attention and how accompanying controls work in real-time.
4. Adapting the audit plan
This simply means the audit focus will be on the quarter rather than a year, emphasizing what is coming up in the next three months compared to the next nine to 12 months.
5. Open collaboration and communication
As mentioned previously, a significant part of the agile method is the belief that the audit team will constantly communicate and interact over tasks. Any successful agile auditing process will assist in bolstering healthy company-wide communication and collaboration that facilitates a culture of compliance.
6. Easy findings for leadership
Agile auditing process documents which organizational risks need to be addressed and what is being done to mitigate them. These comprehensive results are readily available. They can quickly deliver current key findings and status reports to the leadership teams.
How to begin Agile Auditing for your Business
Let's take a look at the five steps to begin agile auditing,
1. Complete a thorough risk assessment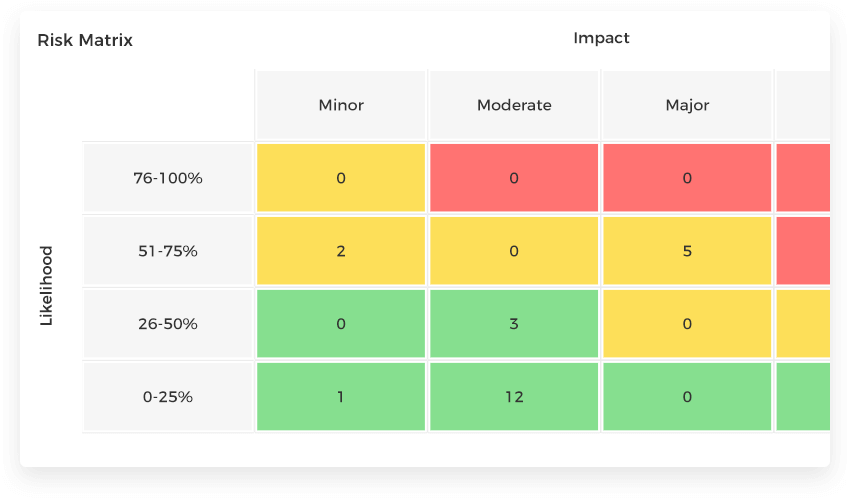 You want to be selective with your audit processes in an agile audit. In order to feel confident about where to put emphasis and how to structure your Agile auditing plan, you need to have an understanding of what risks your organization faces and the consequences of those risks. You should evaluate the present and upcoming risks and the controls tied to the risks.
2. Automate the gathering of evidence of controls
A way to speed up the process before the audit starts is to automate gathering evidence of controls whenever possible through technology. For instance, you can implement a compliance software tool that integrates with the operating system so you are using it. The evidence-collection process eliminates unnecessary waiting periods and enables the audit team to run tests on control sooner.
3. Interview control stakeholders
Take time to speak to all control owners to understand how key risk areas are being addressed with controls. These conversations will help to identify the compliance efforts with other teams and how working on compliance affects those teams. Further, ensure that the audit team and the control operators know what evidence would show that control processes are operating effectively.
4. Adopt a project management framework and follow it
Individuals who use the agile methodology also utilize project management frameworks to track and organize their projects. Popular Agile frameworks include Kanban and Scrum. Both of the frameworks are designed to assist teams in efficient work output.
5. Create an audit plan
Once you are done with the risk assessment, interviewing the stakeholders, and automating controls wherever appropriate, you can quickly develop a plan for how to complete your agile audit. Your plan must outline each of the audit steps in detail and list out tasks that must be completed consistently by controlling owners. After reading this plan, control owners must understand their responsibilities and how to manage their control, and the activities to be performed.
4 Common Challenges that Agile Auditing can manage
1. Curate a valuable and relevant audit plan
Unless your audit plan involves routine compliance or any checklist-based activities, your audit plans presented to the Audit Committee at the start as well as the end may not align. Agile helps internal audits adjust to business conditions as they arise. Agile helps the internal audit adjust to business conditions as they arise.
2. Updating audit scope and effectively using resources
Agile provides the ability to update the audit scope as needed. Internal audit maximizes resource use by constantly reevaluating the audit scope and priorities.
3. Improving work delivery
Any interactive collaborations allow for a much larger body of work to be broken down into much smaller and easily digestible user stories with three components, an actor, an action, and an outcome. As the teams work iteratively to complete the smaller tasks, they stay in more frequent communication and faster for a faster issue resolution.
4. Increasing the teaming and interaction with customers
Agile empowers your audit client and enables stakeholders to provide relevant feedback and collaborate during testing. By strengthening collaboration, agile helps identify stakeholder issues during the fieldwork, meaning audit stakeholders will have already started working on remediation by the final report phase.
How to measure the success of Agile Audit?
Once you have figured out the agile auditing plan, you will need to define how to measure success.
1. Reduction of total time spent on audits
Agile workflows should create efficiencies throughout the audit process. As a result, agile audits should take less time than traditional ones. Streamlining the process will cut the tiresome, giving stakeholders more time to work on meaningful projects and administrative tasks.
2. Speed of responsiveness
Working in sprints provides teams with up-to-date data consistently. Organizations can use this data to make quick decisions regarding risk management. So monitoring the speed of responsiveness, that is, making more frequent changes to controls within key domains, is a good place for whether an agile auditing process is working.
3. More open communication and collaboration
Conducting any Agile audit will encourage stakeholders to communicate and collaborate openly, allowing for a smoother, less soloed window. Open communication also means that the stakeholders will spend plenty less time waiting around for the responses from any other teams and can instead immediately take action on controls or processes that need to be adjusted or fixed.
Wrapping it up
Agile auditing aims to make the whole auditing process much more efficient and effective and drive positive change through iterations that focus on soliciting timely stakeholders' input and ultimate buy-in. Don't delay any further, bring agile into your usual audit approach could be the change your team is looking for, engage with the business, and influence transformation throughout the organization.