Do you want to know what a program board is? And what does a program board help teams to identify?
Well, let's use the time machine to rewind a little!
Do you still remember the times when there used to be a board stuck on the wall with all the important tasks pinned to it? Mostly, colored sticky papers were used to differentiate the status of each task. 
Well, with the advancement of technology, online program boards are more of a trend now. These boards have various features similar to the traditional program boards. However, what does a program board help teams to identify anyway?
In this blog, we'll see that in detail.
What is a Program Board?
According to Perforce, a Program Board can be described as:
"The visual summary of features or goals when they need to be reached, and helps visualize any cross-team dependencies impacting their delivery. The board helps communicate the Program Increment plan to the entire organization."
Thus, it is a vital tool for project planning and is now utilized by a lot of organizations to plan their projects. Most project management software has a Program Board tool to help project managers and teams to create the best result-driven plans. 
The traditional physical boards were best suited for small companies comprising of a small team in one single room. However, with the advancement in digital technology and larger companies, a visual program board is the best choice. The remote or physical team, everyone can access it from the ease of their systems.
Thus, larger companies can work with ease and gain greater flexibility with the help of visual program boards.
Why do we need a Program Board?
Before we get into the details of "what does a program board help teams to identify", let's see the importance of it for enterprises.
To put it in a nutshell, visual program boards help bigger agile teams to visualize, track, coordinate and manage task dependencies and deadlines better. 
Moreover, they also help to streamline activities and increase transparency between different teams.
Thus, it can be deemed as a great source for connecting all the teams in one single big space.
What does a Program Board Consists of?
A program generally provides you with an overview of your project's progress. It mostly provides information on three main questions. These are:
Which features, milestones, and dependencies are being planned? 
What tasks are being done?
Who is doing them?
When will they get done?
This information will be divided into various sections. These include:
Columns: These include the iterations planned.
Rows: These include labels representing the participating teams.
Sticky notes: These are found on the columns and sticky notes to represent features, milestones, and events. 
Connectors: These are used to create dependencies by drawing lines to make connections. 
What Does a Program Board Help Teams to Identify?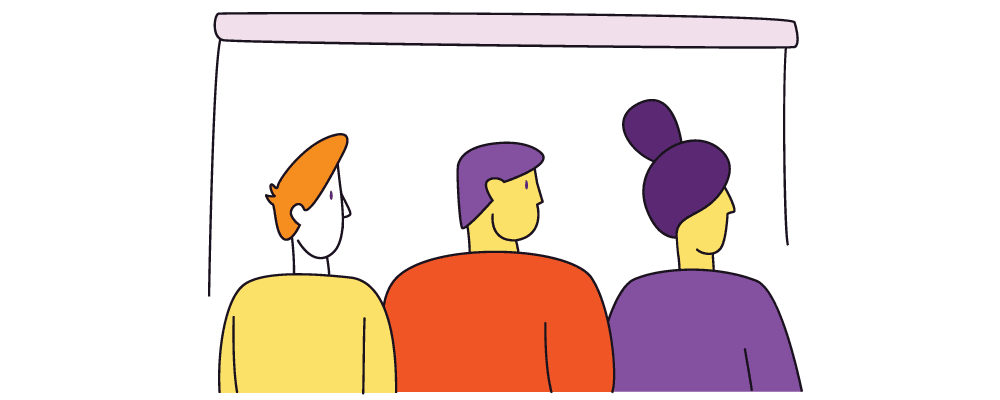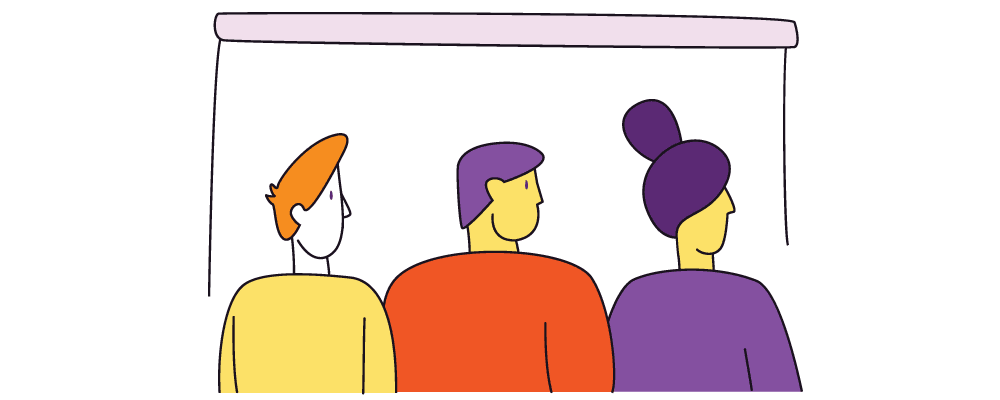 A program board helps to identify many aspects of their project better. Let's go through some of those now:
1. Goals
Most of the time, teams tend to go off track and miss deadlines, due to ambiguity in their goals. They tend to keep on working without knowing what their end goal is. Thus, visual program management help to solve this problem. 
The effective visualization of all the tasks from the beginning to the end helps the team to identify what they are supposed to achieve and which ways they can use to achieve that goal. 
Having clarity on the goals and objectives boosts the project success rate and the chance of meeting the stakeholder's demands better. 
2. Cross-team Dependencies
Another important aspect that a program board helps to identify is cross-team dependencies. Since big projects require multiple teams to integrate to execute the projects, they need effective cooperation. 
Let's take an example!
If you are to develop a website for a company the development and the design have to be aware of when they are supposed to begin the task. So, a program board helps teams to see the course of their tasks and which task is following the next one. 
3. Bottlenecks in the flow
Bottlenecks and hurdles are common to occur in any project. However, most of the time teams aren't aware until the problem comes and bangs on their door at the 11th hour.
However, with the help of program boards, teams can identify the reasons for the delay in projects and any other bottlenecks that might occur along the way. The visualization of all the tasks can help teams to identify errors and find timely solutions ahead of time. 
4. Time and Budget  
Teams can also identify the amount of time needed to complete each task. Once you create dependencies and link all the tasks, you can estimate the completion time of each task as well as the overall project. 
Moreover, teams can also estimate the budget effectively by estimating the resources needed for the completion of each task. Thus, it helps in effective planning and streamlining of tasks.
5. Track Progress
The display of all the tasks in one single space helps to track progress as well. Project managers can effectively visualize what's being worked on and who's in charge of which task. In case of any delays, they can address and locate easily which employee or team is causing the delay.
Thus, full transparency and flexibility are achieved with the help of program boards.
6. Verify your plan
A project goes through the development and planning stages. Sometimes when we plan a project, we fail to keep up with it due to overloading of other activities or mismanagement. Thus, a program board helps teams to identify whether all the processes are going as per the plan or not.
Tips for Having a Streamlined process with your Program Boards
Where having a program board might sound like a great idea to streamline your process and be proactive. However, it is not as simple as it seems. There are some key essential tips you should keep in mind when you begin to create your program board.
So, the following are some tips to streamline your processes much better with a program board.
1. Use Different Colors for Your Sticky Notes
It is a great idea to color code your sticky notes for your team to be able to distinguish between the milestones, dependencies, or other important areas. Choose specific colors to identify various areas of your project and let the whole team follow the decorum.
2. Create Full Transparency
Share the workspace with everyone involved in the project. Whether it's an internal resource or external, let the whole team be on the same page to create full transparency and clarity.
3. Keep it Simple
Don't go too overboard while creating a program board try to keep it simple and only with the relevant information. This will help the team to be clearer on what they are supposed to do and work much more effectively. 
Use Project Management Software to create a Program Board
The era of having a physical board is almost over now. Not only the sizes of companies have become larger but also the tradition of remote working has kicked in the post covid times.
Thus, having an analog board isn't a wise idea. However, nowadays there are many project management software that can help you create an effective project board for your whole team. 
nTask is a great project management software to help you create a flexible, organized, and automated project board for your team. It encompasses various features including, task management, setting milestones, Gantt chart dependencies, and even Kanban boards. 
Thus, it helps to streamline your processes easily with zero effort.
Here is a view of the project board with nTask
Kanban Board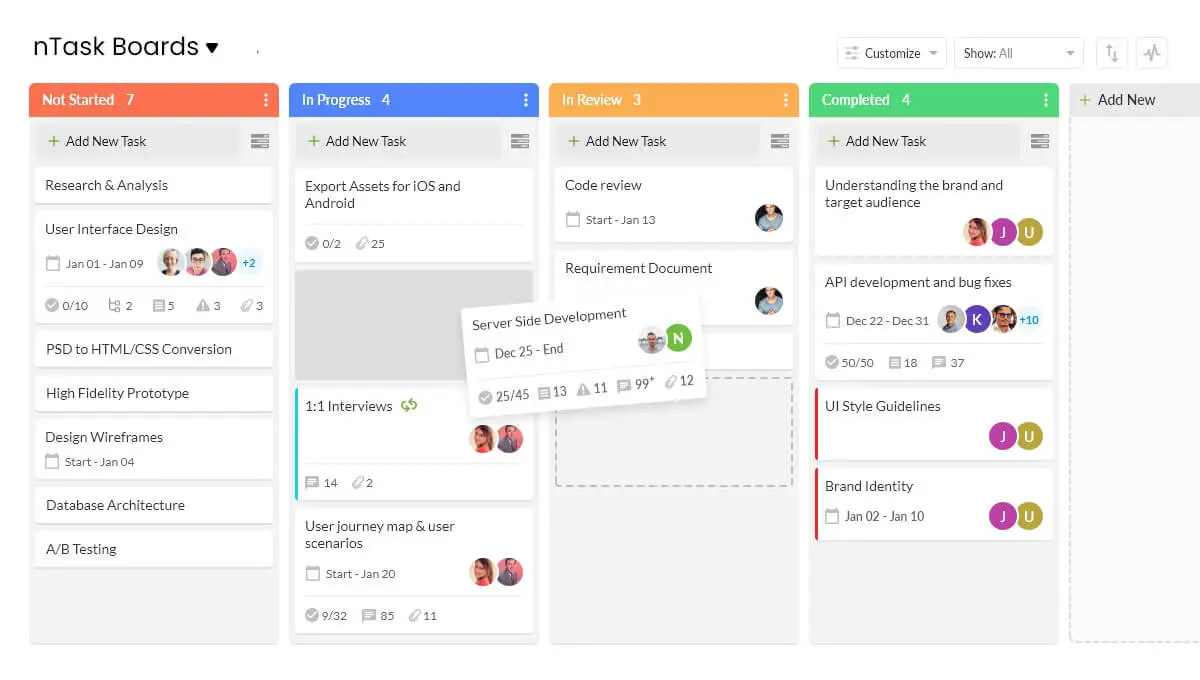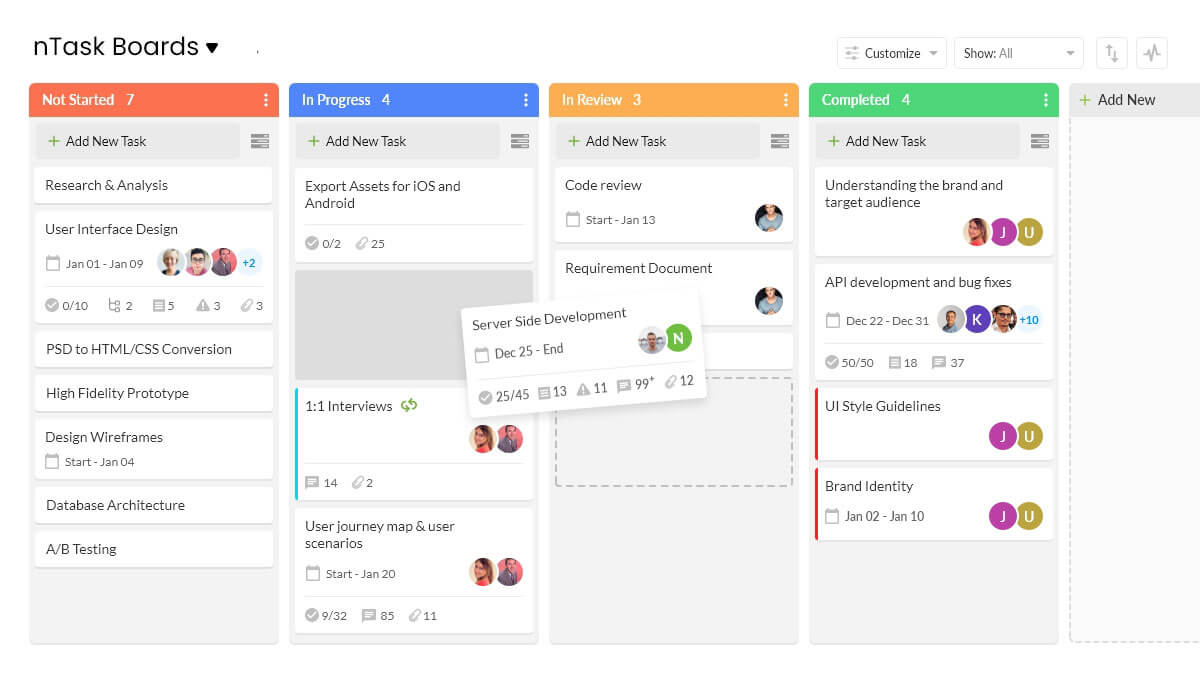 Gantt Chart View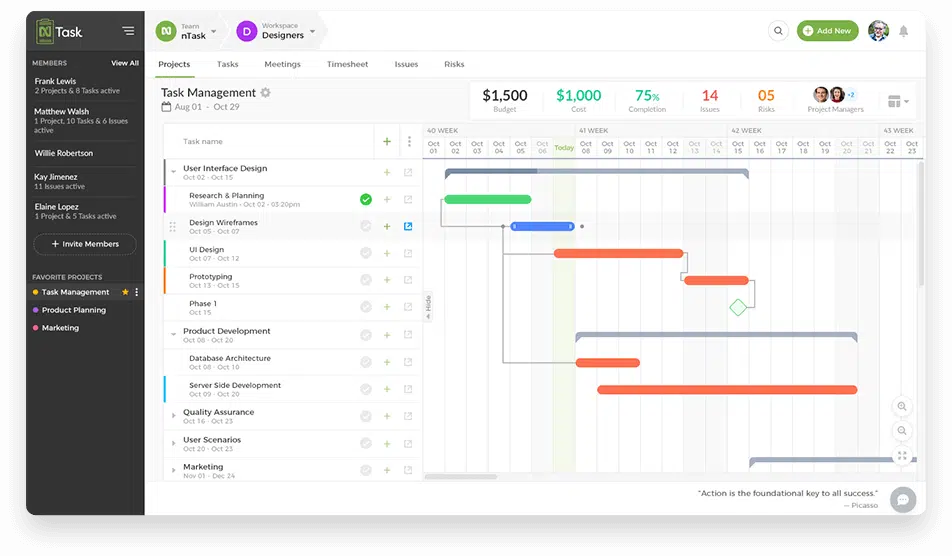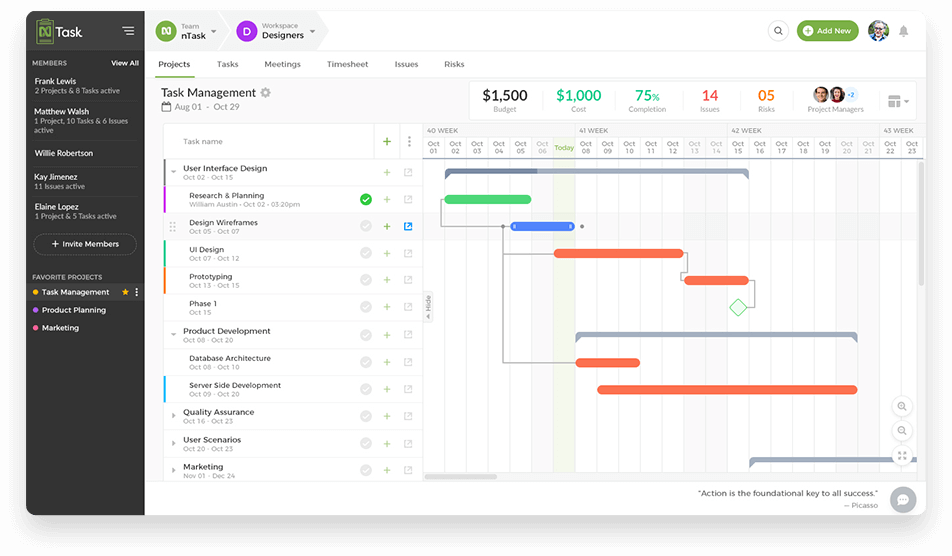 If you want to know how to create a program board with nTask then you can sign up for a 14-day free trial and explore your way around it or request a demo now. 
Conclusion
Well, there you have it! A full guide on what a program board helps teams to identify and tips to create the best project board for your team. 
So, don't wait up any longer to use a digitalized program board that is easy to share, easy to create, and more effective with nTask. 
Step into the world of more digitalization with us!
We wish you the best of luck!
You May Also Like: