If you are looking for ways to enhance customer engagement and improve the growth of your business then CRM tools are your way to go. CRM software can play an integral role in helping you manage your relationship with your customers and increasing customer loyalty.
With quality data analytics features of the tools, you can devise strategies to enhance your sales process and retain customers. A CRM tool or Customer Relationship Management tool helps you manage and optimize marketing, sales, and customer service.
The unparalleled growth of CRM software in recent years has made it one of the biggest software markets in the world with revenues expected to reach $80 million by 2025. Also, a survey concluded that 74% of respondents were of the view that CRM solutions give them better access to customer data using which they create personalized services for their customers.
The importance of CRM software is unmatched and its popularity is expected to grow at considerable rates in the future. Keeping in mind the efficiency of CRM and CRM tools, we have outlined 10 ways a good CRM software can help your business grow.
Take a look!
How Can a Good CRM Tool Help Your Business?
Here is a list of benefits offered by CRM tools that will play a pivotal role in expanding your reach globally. Also, they will help you understand the importance of CRM tools and how they add to your business' development.
1. Lead Generation
The most basic and important benefit of CRM software is gathering more customers for the business. A good CRM tool will help you track the activities of your prospective clients. The data obtained will make it easier for you to adapt to their needs, and even personalize the approach to make it more convincing for the potential customer.
CRM tool will help your business grow by converting your prospects into potential customers. The software tool will work in a way to make it profitable for your business. By identifying, scoring, and moving leads through the sales pipeline, the idea is to expand the business.
Tracking your prospect's needs and buying habits would let you evaluate your selling and upselling approach. Knowing the customer's journey will make you sell faster and better.
2. Detailed Analytics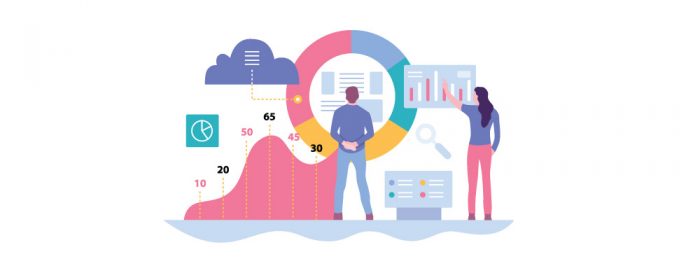 To get a better and detailed understanding of the entire sales process, analytics is the key. With the right CRM tool in hand, you will get to the depth of all these statistical details. You can use the software to get daily, weekly, monthly, and annual reports with detailed insights into the working of your business and how it is performing.
With proper reports and figures, you can get an insight into how everything works, starting from the sales representative to the customer and other factors like geography, and funnel stage, etc.
With contextualized data, you can break it down into understandable metrics. Metrics may include demographic information, bounce rates, and click-through rates to analyze the performance of your marketing campaign.
Detailed analytics means that the database regarding your customer is not just a plethora of information but it is actually usable and helpful in optimizing sales and performance respectively.
3. Customer Retention
Besides adding to your customers' list, CRM is also a great tool to let you keep your customers happy with your services and products.
Customer retention through CRM will help you get back to your customers in time. The tool will remind you of your schedule and appointments and when to send follow-up emails etc.
Another qualifying feature of CRM is that it will help you get in touch with those customers who were not contacted in the recent past. Thus, to overcome the negligence or perhaps ignorance, CRM is your savior.
CRM can help you send surveys and reports to the customers, free trial offers to keep them hooked to your business, services, and products.
4. Improve Sales and Revenue
Of course, all efforts of optimizing sales and products are all about generating more and more revenue for the business. CRM is a great tool in accomplishing this goal.
With all the organized data sales pipeline, statistical analysis, and all other details, revenues are bound to increase. Also, better knowledge of customers, their retention ideas would help in gaining more sales and hence greater revenue.
5. Better Communication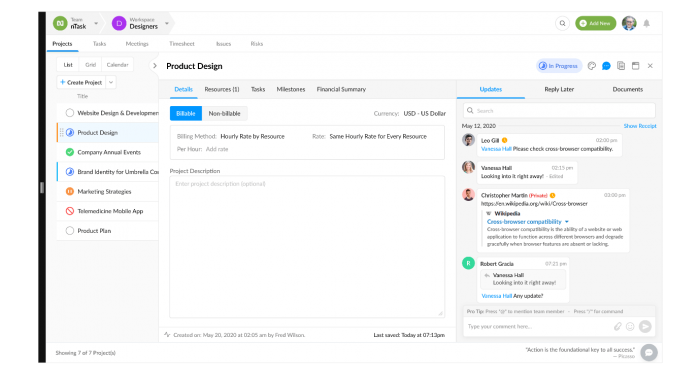 Communication accounts for one of the basic foundations of business. The better and smoother the communication, the more the business would grow.
CRM tool makes sure that customer communication is well served by all means. The software helps team members reply to customers' queries in no time and be as professional as possible.
Also, time management in customer communication is the key and CRM helps you through it. Some of these tools also offer a wide variety of impressive formal email templates that will help you get back to the customer in no time.
Furthermore, the emails and texts can be scheduled to dispatch weeks and months earlier than the actual date. With automated communication, you can get all the history of customer communication with just a click. Last but not the least, some CRM tools also offer direct communication features such as audio or video calls.
6. Better Segmentation
Segmentation is always handy to streamline your target audience for better and effective business management. CRM software are once again a beneficial choice to help you streamline your target audience accordingly.
Make a focused list by segmenting your customers into different lists and categories. These focused lists will help you run relevant campaigns for your target customers. Better segmentation will also let you analyze your sales graph.
Segmentation also means that you have identified your customers' needs and therefore, you can pitch in perfect sales products for them. You can customize your offer accordingly, you can add or subtract concerning their anticipation, and can play at your own sales pitch.
CRM will let you know who among the list is the potential buyer, who is still giving it a thought, and who is not interested.
7. Automation For Improving Efficiency
Saving time and using it meticulously is what makes a business grow at an exponential rate. CRM is a great tool to save time. With the automation of data entry, manual logging, data entry, and other interaction details, time and energy are greatly saved.
Manual data entry is not only time taking but also takes a toll on your energy. CRM helps all the influx of information to be organized and well-maintained. The spreadsheets are automated and every other detail can be added accordingly.
An example of automation can be a welcome email which is automated when a lead converts into a customer.
8. Detailed Reports
The data collected with the help of software can be used to generate charts and reports in minutes. You can use these detailed reports to forecast and even check if the charts comply with the sales graph or not.
These reports and routine summaries are also a great tool in analyzing your sales pipeline. You can use these reports to pinpoint the recurrent problems.
9. Centralized Data
Centralized data implies that all information is gathered on one platform and can be accessed easily by all the members of the team. You can upload, collect, and share information in a centralized location.
Centralized data promotes smooth management in the business processes because all members of the team are involved, the platform makes sure that each and every member knows and is involved.
10. Track Your Performance
With all the automation, CRM makes sure that you can keep a track of your performance. The software will let you know your weaknesses and strengths and will allow you to troubleshoot the problem most effectively and efficiently.
The visual charts, growth reports, communication details, and other information will help you evaluate your performance over time. Hence, you can learn from past mistakes and ace it next time!
nTask – The Best Option for CRM Related Issues!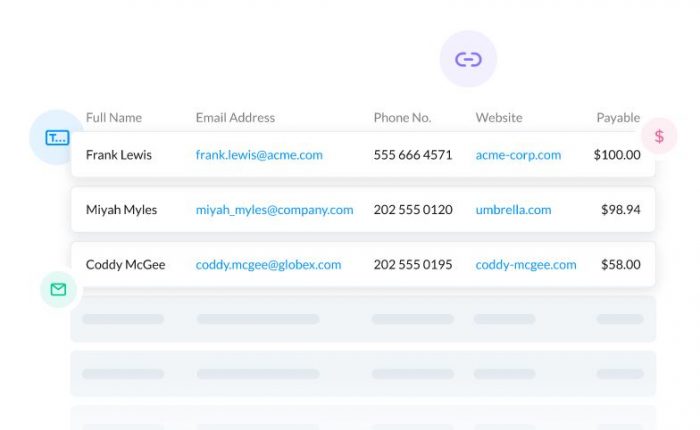 nTask is a project management tool that is loved by over 250,000 teams operating in 150+ countries. Time and again, nTask has proved its worth with its advanced features. The tool functions as not only an efficient project management tool but also perfect as a CRM tool.
As we mentioned above, the importance of CRM is unparalleled and having a good CRM tool is nothing less than having the most powerful tool in hand for success. With the right tool in hand, you will be able to conquer the hearts of your customer and nTask is one such tool!
The tool is jam-packed with features that allow you to establish and strengthen the customer relationship, generate more leads, gather valuable insights through detailed reports, and grow your business.
Besides offering efficient features for customer relationship management, the CRM solution offers a user-friendly interface, a quick onboarding process, and inexpensive pricing.
One of the best features of nTask is its newest addition – Custom Fields!
The Custom Fields options allow you to manage the very details of the risks involved. You can now create and add your custom fields. Moreover, the feature comes with further options related to Project Risk. These include:
Dropdown with consistent options
Checklist for adding risk highlights
Matrix to create and define your own custom rows and column
Furthermore, you can copy and replicate your Custom Fields for other risk categories and projects without having to start the process from scratch.
So, nTask is an all-in-one stop shop for effectively managing your customer relationship.
Conclusion:
In this article, we covered the importance of CRM and CRM tools in this article. We hope the article helped you understand how CRM tools can add to your business and make it more profitable.
If you have any queries or would like to know more, you can get in touch with us by writing to us at fwilson@ntaskmanager.com. We will be more than happy to help you!
Goodbye!
---
Further Readings: