Are you finding it difficult to stay on top of your tasks in 2023?
With the world being increasingly fast-paced, it's more important than ever to stay organized and be able to manage urgent tasks.
This article will discuss the key strategies that will help you manage urgent tasks efficiently and effectively in 2023. 
Tackle urgency with ease
Use nTask today!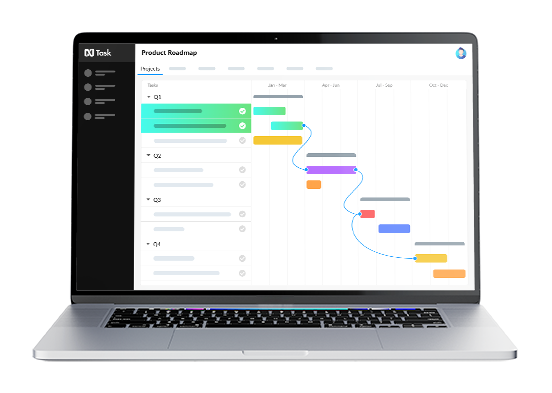 ---
What are urgent tasks?
In the ever-evolving world of business, understanding what constitutes an urgent task is essential for any successful organization. In 2023, managing urgent tasks will be even more important than ever before.
Urgent tasks must be completed within a short time and require immediate attention. They can range from small administrative tasks to large-scale projects and everything in between. These tasks often come with tight deadlines and high pressure to complete them quickly and accurately.
The key to managing urgent tasks in 2023 is prioritizing your workloads and focusing on the most important tasks first. It can also help to break down large tasks into smaller, achievable goals so that you can focus on one task at a time until it's complete. Additionally, having an organized system for tracking deadlines, progress, and resources will go a long way in helping you stay on top of your urgent tasks.
By understanding what constitutes an urgent task and implementing effective strategies for managing them, your organization will be well-equipped to tackle any challenge that comes its way in the coming years.
---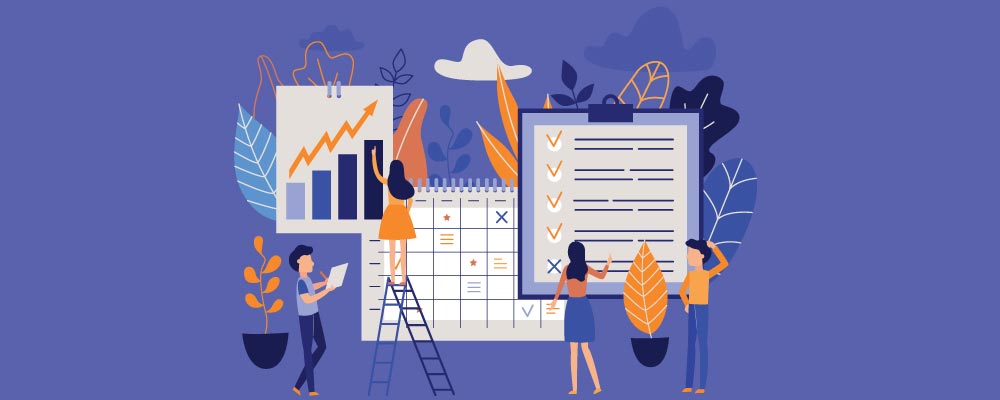 Importance of task management
Task management allows for the efficient organization of projects and activities, resulting in the productive use of time. 
It helps set clear deadlines, ensure accountability, and ultimately helps to get the job done on time.
Developing a good task management system ensures issues are identified and resolved quickly, reducing the chances of procrastination and missed deadlines.
By delegating tasks to team members with the right skill sets and monitoring progress regularly, organizations can maximize their resources efficiently, leading to improved project output.
With proper task management, teams can have better visibility into ongoing projects and can quickly diagnose any hiccups that may arise during the process.
Proper task tracking also helps organizations stay on top of customer requests or inquiries more effectively, enhancing customer satisfaction levels.
---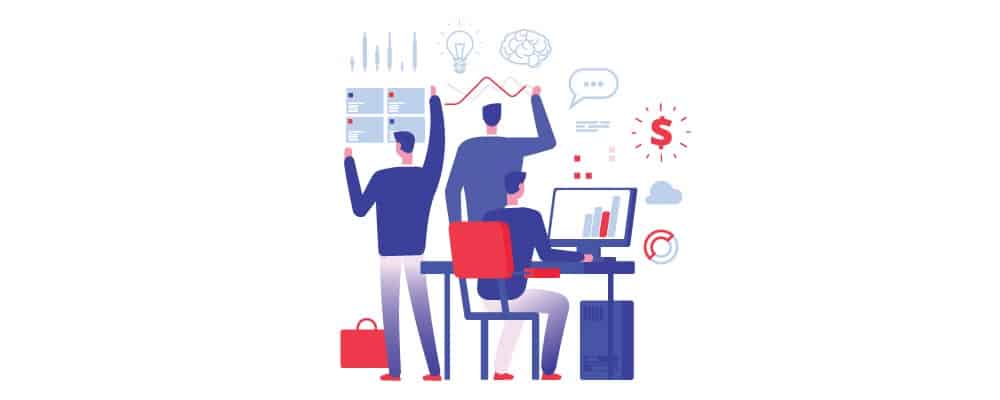 Types of Tasks
1. Writing: This includes writing reports, articles, and other forms of creative writing.
2. Research: Tasks in this category may include research projects, analyzing data, and finding sources of information.
3. Audio/Visual Projects: Some tasks may involve creating audio or visual presentations, videos, or podcasts to share with audiences.
4. Online Content Development and Management: This task might involve developing website content and managing the design, look, and feel across multiple platforms (such as social media channels).
5. Communication: These tasks can be anything from drafting emails to interacting with customers on social media sites.
6. Presentations: This can involve preparing a presentation for a meeting or creating slides for an online webinar or virtual conference session.
7. Marketing Projects: Tasks in this area could include optimizing campaigns using analytics tools and analyzing customer feedback on various digital marketing strategies used by your organization
---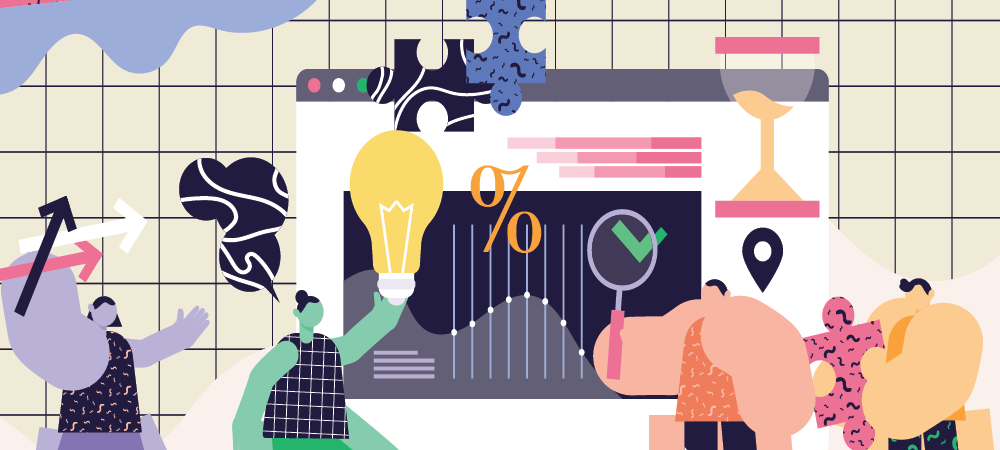 What are the 5 stages of task management?
1. Planning: This is the first step of task management, which involves setting out a plan for organizing the tasks at hand. It includes identifying the tasks and breaking them down into manageable chunks, assigning deadlines and priorities, and determining resources needed to complete each part of the project.  
2. Prioritizing: The second step of task management is prioritizing tasks according to importance or urgency. This enables you to focus your resources on completing essential tasks in order while allocating sufficient time for less crucial projects or activities without compromising quality or efficiency.
3. Scheduling: Once you have identified key tasks that must be completed and prioritized, you can move on to scheduling these activities within a timeline so that all team members are clear on what needs to be done by when. Establishing a realistic schedule also helps ensure that there are no major delays in meeting deadlines, as each person knows their responsibilities for each milestone in the project's timeline.
4. Monitoring Progress: Once the plans are in place, monitoring progress becomes an integral part of task management as it allows you to stay on track with milestones, adjust expectations if necessary based on better information about resource availability or changing conditions during execution, and intervene if any problems arise along the way before they become too difficult or expensive to fix later on down the road.  
5. Evaluating Results: The final stage of task management is evaluating results after completion, assessing performance across different factors such as cost-effectiveness, on-time delivery, accuracy, customer satisfaction, etc., so that all relevant stakeholders can learn from this experience for future assignments.
---
Steps of task analysis
1. Identify the task: Begin by defining the task or process to be analyzed. This involves understanding what needs to be accomplished and researching existing literature, interviews with experts and stakeholders, or other sources of information about the work itself. 
2. Brainstorm potential solutions: Generate a list of potential solutions for accomplishing the identified task or process. Consider incorporating stakeholders' input at this stage to create an effective solution that will meet all objectives. 
3. Formulate a plan: Develop a structured plan among team members that outlines how each action will take place and where appropriate resources should be allocated for completing the project or task analysis process.  
4. Implement the plan: Once all tasks have been outlined and agreed upon by involved parties, implement accordingly with periodic check-ins along the way until completion is achieved within expected timelines and budget parameters.  
5. Evaluate Outcomes and Make Adjustments if Necessary: After completing work according to outlined plans, evaluate outcomes against goals set out during the initial stages of planning; make necessary adjustments to maximize performance efficiency if necessary before finalizing results 
---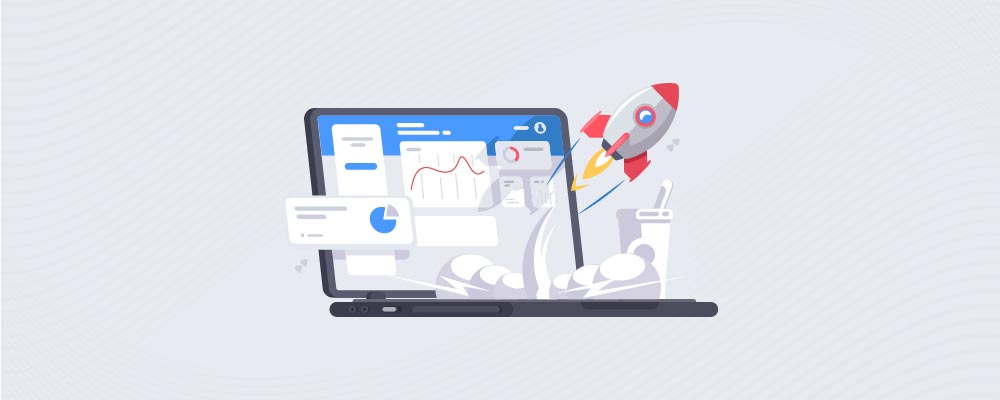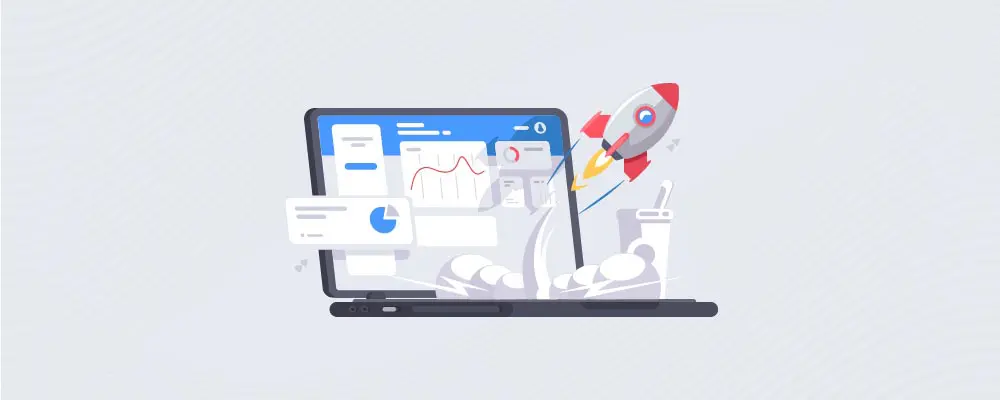 What is the purpose of apps for task management?
The purpose of apps for task management is to provide users with a convenient and user-friendly way to organize their tasks efficiently.  
Apps such as Asana, Trello, and Todoist allow users to create projects, assign tasks to team members or individuals, and prioritize tasks depending on deadlines or importance levels.
These tools also keep track of progress with visual boards, set reminders for upcoming deadlines, and enable collaboration across teams by allowing feedback from teammates and commenting on tasks shared within the app.
For example, "nTask" is a task management app that can help users manage their daily routines. It allows users to create multiple projects with pre-defined or customizable tasks. The user can also set deadlines for each task and priority levels to determine the order in which tasks should be completed.
---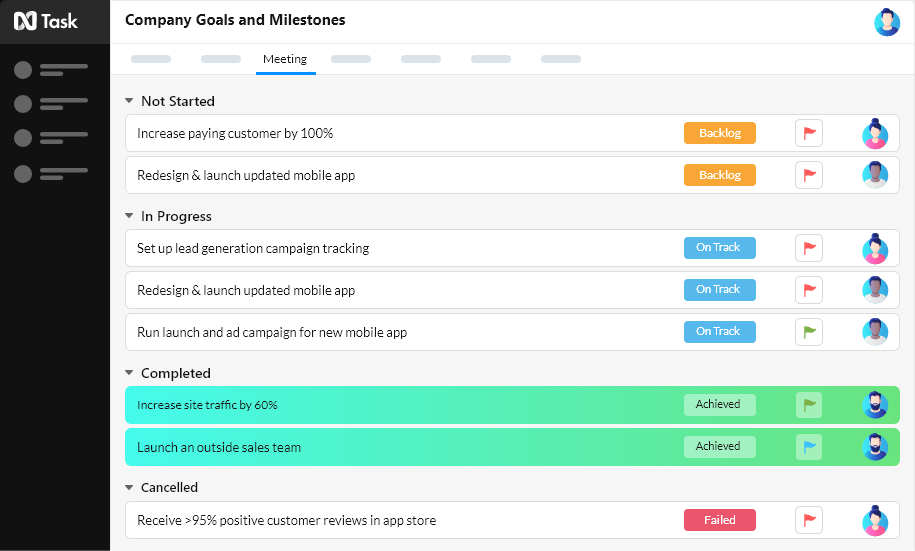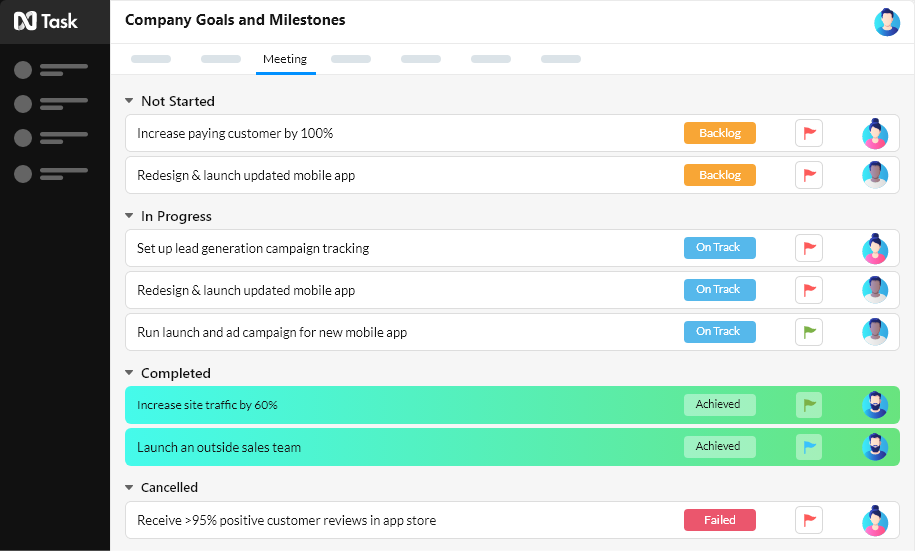 Why is nTask the best task management software
nTask task management software is essential for anyone dealing with multiple tasks at once. It keeps track of your tasks and ensures they're completed on time while providing reminders, reports, and other features to make managing projects even easier.  
This software allows users to stay organized and prioritize their important tasks faster and more efficiently. The user-friendly interface helps ensure that all necessary information is easily accessible. Additionally, nTask task management software allows users to customize how they track their tasks by setting deadlines, delegating responsibilities, auto-scheduling meetings, tracking progress against objectives, and generating reports for review.
The streamlined design makes it easy to view a project's progress in one place without needing to jump from page to page. Task management software helps you manage your workload better to deliver the best results with fewer hassles than before. 
Key Features
1. Dashboard: Provides a centralized view of all current tasks and upcoming deadlines, with an easy-to-read graphical representation of workloads.
2. Task Assignment: Allows users to assign tasks to team members, set deadlines, and monitor progress quickly and easily.
3. Notifications: Automated notifications alert users when a task is assigned or updated so that everyone stays on the same page from start to finish.
4. Collaboration Tools: Users can comment, attach files, or tag other team members within specified tasks to ensure collaborative projects are completed efficiently and accurately.
5 Reports & Analytics: Generates valuable reports and insights on project performance to improve productivity in the future.
Pros
• Streamline organizational processes with automated task and project tracking.
• Monitor project performance in real-time with detailed analytics.
• Configure custom workflows and set reminders to ensure deadlines are met.
• Promote collaboration by enabling team members to share task updates in one place.
• Automatically generate reports on task completion, overdue tasks, and more.
Pricing
Pro $3/month
Business $8/month
Enterprise Custom/month
---
Tips on using task management tools
Develop a unified system to help keep track of tasks with task management tools. 
Prioritize tasks and deadlines using the tools to ensure efficient use of time and resources.
Stay organized with tags, lists, and categories to search for tasks and easily stay on top of projects.
Schedule reminders to stay on top of important deadlines or changes.
Utilize reports generated by task management tools for insight into productivity levels or bottleneck areas.
---
Conclusion
In conclusion, managing urgent tasks in 2023 requires a combination of organization, discipline, and technology.
With careful planning and dedication, you can make sure that urgent tasks are handled efficiently so that you can focus on other areas of your business.
By developing an effective strategy for tackling high-priority tasks, you will be able to ensure that your work is completed on time and with quality. 
---
FAQs
What are the 4 elements of task management?
Task management typically involves planning, delegating, tracking, and reviewing. Planning involves determining what tasks need to be completed and in what order. Delegating involves assigning tasks to individuals or teams with the appropriate skills and time.
Tracking involves monitoring task progress to ensure it is completed on schedule and within budget. Finally, reviewing involves reflecting on the overall task management process to ensure it is as efficient as possible.
What are task management skills?
Task management skills are necessary to effectively and efficiently plan, organize, prioritize, and carry out tasks.
These may include developing timelines, creating checklists, delegating tasks appropriately, and staying organized.
Task management skills also involve the ability to juggle multiple tasks at once without dropping any of them or becoming overwhelmed by the workload. Having strong task management skills is essential for any individual or organization that seeks to complete its objectives on time. 
What is the best way to keep track of tasks?
It is important to keep track of tasks to reach goals promptly and efficiently.
Effective task management can be accomplished in various ways, including using software applications such as nTask, Trello or Asana, utilizing calendar programs like Google Calendar or Apple iCal, keeping paper lists or notebooks, and setting daily reminders with an alarm system.
Finding a solution that works for you; the best way to keep track of tasks is the one that fits your lifestyle and needs.