Are you new in the game of project management and worried if you're going to nail it or not?
For starters, you can't just keep on working blindly without knowing if you're moving in the right direction. Therefore, an effective way to measure that is by using some types of KPI measures.
So, what are KPI measures really, and why do you need them?
Isn't that what you're thinking?
To give you a hint before we dive into any further details, KPIs are like your scorecard. So, whatever you do and however you perform, it will all be displayed on your scorecard.
Plus, like actual score data, KPI also provides a separate score for each area
So, let's begin!
Important Note: There are bulks of KPI measures available. However, we'll cover a few essentials for beginner-level project managers in this blog.
What are KPI measures?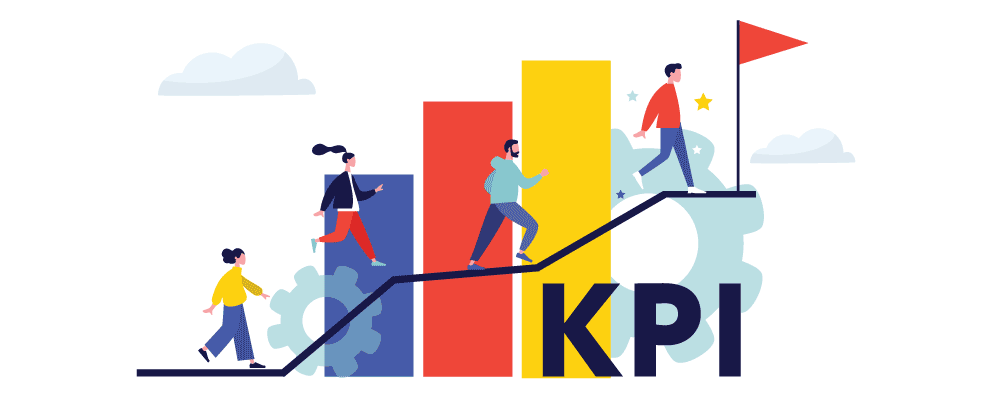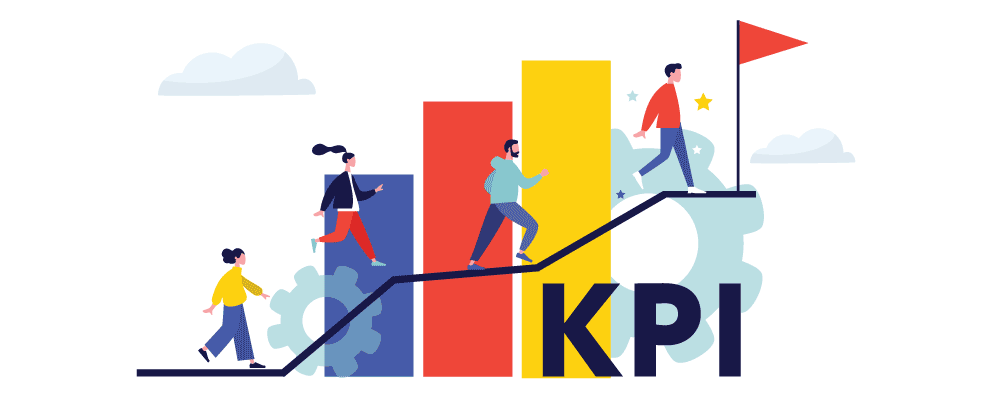 The acronym KPI stands for Key Performance Indicators. KPI measures can be defined as:
"The number or figure that helps measure whether you are meeting your set goals and objectives."
Thus, KPIs are an effective measure to tell if you're making progress or not. Moreover, they also allow you to set better goals and objectives according to your performance.
You can also measure your organization's overall performance or divide the performance indicators among different departments. 
For example, the sales teams would need different types of KPIs compared to the social media team. Agreed, right?
We're going to see different types of indicators for different types of departments or teams soon.
We know that a KPI helps to measure your set goals and objectives, but is that all?
It can't be, right? So, let's see
What are the benefits of KPI measures?
Some of the significant benefits of having KPI measures include:
1. Maintaining Accountability
One of the major benefits of having a KPI is that it pins down organizational performance to individual performance. Thus, there is no blame game, and progress can be shared according to each person's contribution to a certain project. For example, the sales team can have a KPI to measure the number of leads gathered by each person and the number of sales closed. 
So, it can help to hold people accountable for their performances.
2. Taking prompt Actions
Inculcating KPIs in your business from the beginning helps you maintain effective tracing throughout the project. Thus, keeping a constant check on them will help you analyze if a certain strategy or plan is working well or not. 
So, in case you see you're not meeting the objectives, you can always take prompt action. Instead of waiting for the project to the end and realizing it didn't go as planned.
3. Keeping everyone on board
With one common indicator of measuring the success of the whole team members, KPI helps them stay on the same page. No one has their criteria for measuring their success or performance, and biasedness is also removed by keeping everyone on board.
4. Measuring the overall health of the business
Lastly, KPI provides you with an unprecedented report on how your business is doing. They help you see what's profiting your business and putting it at a loss. Moreover, also to see what's trending and what's not trending.
The 4 Types of Kpi Measures for New Project Managers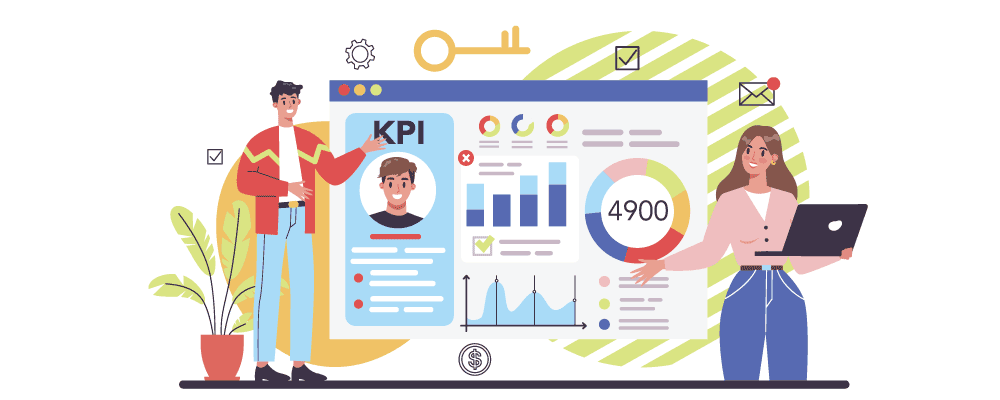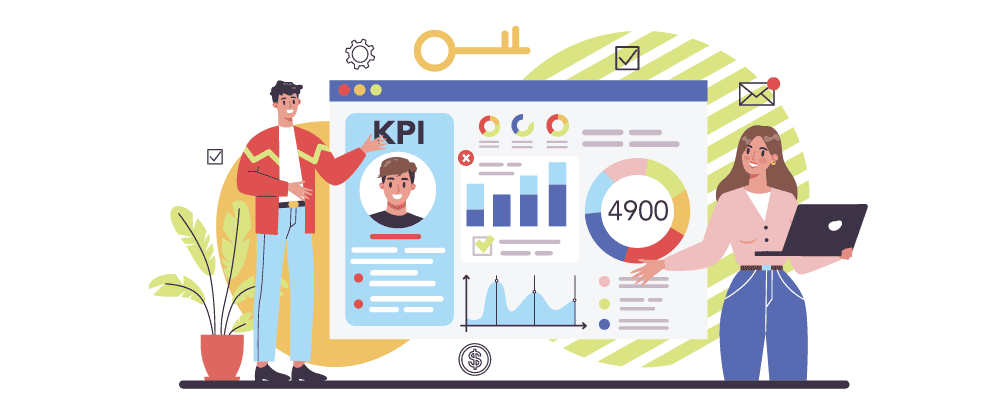 So, here we go now!
We've agreed that there are different types of performance indicators; it all depends on the needs of your business. Although all KPIs help you measure your team's performance, each KPI has a different indicator. 
Moreover, they are also different according to the size of the company. Big companies need high-level indicators, but it's not the same for small-sized companies.
Therefore, in this blog, we will view the different types of KPI measures.
Let's get into the types of KPI measures for beginner-level project managers.
Important Note: We've divided the types of KPIs into different categories for your clear understanding.
1. Organizational KPIs
These types of KPI measures include the processes or efficiencies measures. The indicators help to analyze whether things are going as planned daily or not. These might consist of the following KPIs:
The number of tasks completed: This indicator helps you measure the number of assignments completed each day. You can also add an actual vs planned date indicator to measure how far you are lacking behind.
On-time completion percentage: This helps you measure whether the tasks are getting completed on time or not and the ratio of successful completion of tasks.
Cycle time: The cycle time indicator helps measure the average time needed to complete a task. It's great for measuring the estimated time for recurring tasks.
The number of sales: It gives you the total number of sales made per day. Filter it with individual's names to get a clear idea of who made the most or least sales.
The number of errors: This type of KPI measure is helpful to indicate how many times a certain task had to be repeated due to an error.
Time spent: You should also measure the time spent by each employee in the completion of a certain to measure the overall time spent on the completion of the whole project.
2. Performance KPIs
As the name suggests, these types of KPIs help you measure the organization's overall performance or teams as per the set goals and objectives. It may include different types of KPIs, both short-term and long-term.
Some of these are:
Customer satisfaction: It helps to measure the satisfaction level of your customers and whether you're going to retain them or not. 
The number of milestones completed: To indicate the number of total milestones completed in a certain period.
Percentage of ROI: To see if your project brought the returns on investment as expected or not. So, in short, to see if things went as planned or not. 
Canceled Projects Number: It helps to indicate the canceled projects for any reason whatsoever.
Net Promoter Score: NPS is the indicator to measure the user satisfaction level. 
3. Budget KPIs
Budgeting is the most crucial part of any project and most of the time we run with the problems of budget constraints or overspending of the budget. Therefore, Budget KPIs are a must to have for beginners and experts. They help to track your budget effectively and alert you in case of any major budget crises.
These typically include:
Cost Performance Index: This is one of the most important types of KPI measures for budgeting. It helps to measure the actual cost spent to the budgeted cost. The formula goes like earned value divided by actual costs. 
Budget Variance: This helps to measure the variance between the actual budget from the initial set budget. 
Budget Creation Cycle Time: The amount of time spent on planning, researching, and analyzing the budget is called the budget creation cycle time. 
Planned Value: It is the amount or value that is left to complete the project. It is necessary to measure the planned value throughout the project as it can aid in making timely project adjustments. So, if you had $40 in your pocket and have spent 50% of it, you're left with $20 as the planned value. Keep a constant check if this value is enough to complete the remaining project, or you'd need more budgeting. 
4. Timeline KPIs
Maintaining timelines is one of the most important parts of effective project delivery. However, teams usually tend to lose morale or procrastinate as the project progresses. Therefore, it is necessary to maintain effective timeline measures to boost the team when needed and keep the whole project on track. 
These types of Kpi measures include:
Planned hours vs time spent: It helps to indicate and compare the original timelines with the actual amount of time that's being spent. It is beneficial to measure the reason for delays and individual performance as well. 
Resource capacity: It is the product of the number of people working on a project and the percentage of the time they're available to work on it. It's great for allocating accurate resources as per the project needs. 
The number of adjustments to the schedule: It helps to measure the number of times a project has gone through schedule adjustments due to unpredicted delays. 
Time Spent: We've already mentioned it as an organizational KPI, but it is also great to measure the timeline progress of each team and individual.
Other Types of KPI Measures
Other than these basic beginner-level KPIs, there can be many other KPIs as well. For example:
Traffic by channel: How much traffic have you captured through each channel or social media handle?
Revenue by channel: To measure the revenue generated from each channel. 
Cost per lead: To measure the cost needed for each lead.
Leads generated: To measure the total number of leads generated daily, weekly, or monthly. 
Click through rate: To indicate the CPR rate on your content.
New sales: How many new sales are generated each day or week?
Sales growth: What's the overall percentage of the growth in sales? 
However, it all depends on the type of your business and your goals to choose the best KPIs for your organization.
Conclusion
It is not an option to not have KPIs for your business anymore. Even if you're a startup, you need some indicators to measure the overall growth of your company. These indicators help you see your destination clearly and make necessary amendments in the future.
Most people complain about their business not working out, but they don't even know what caused it to not work.
However, with KPIs in place, you can measure what's good and bad for your business and projects and make necessary amendments.
Therefore, start with the basic Kpi measures mentioned in this blog and put your team back on track.
Goodluck.